Here we review the Sojag Messina Hard Top Gazebo Sun Shelter, which measures twelve by sixteen feet, and is a significant structure that is designed to bring a classic style to your backyard entertaining area, as well as serving several practical functions as well.
If you want to be outside, in your own backyard, but like the feeling of having some overhead protection and shade, gazebos can be a great option.
Gazebos like the Messina are on the higher end of things, and they spare no expense with construction (making them a fan favorite), and so is logically not the least expensive gazebo you'll come across.
UPDATE: The Messina has been discontinued by Sojag and is no longer available. The Mykonos II model is a more recent release that incorporates all of the great features of the Messina. Check it out below.
Sojag Mykonos II Double Roof Hard Top Gazebo
All-Season Hardtop
Vented double roof
Durable and corrosion resistant, premium powder coated dark grey aluminum frame
Includes a functional and convenient, PVC coated mosquito netting

Although it is more beloved than some others, and so it is our job in this review to take a closer look at this particular model of Sojag gazebo and see if there are any flaws to uncover.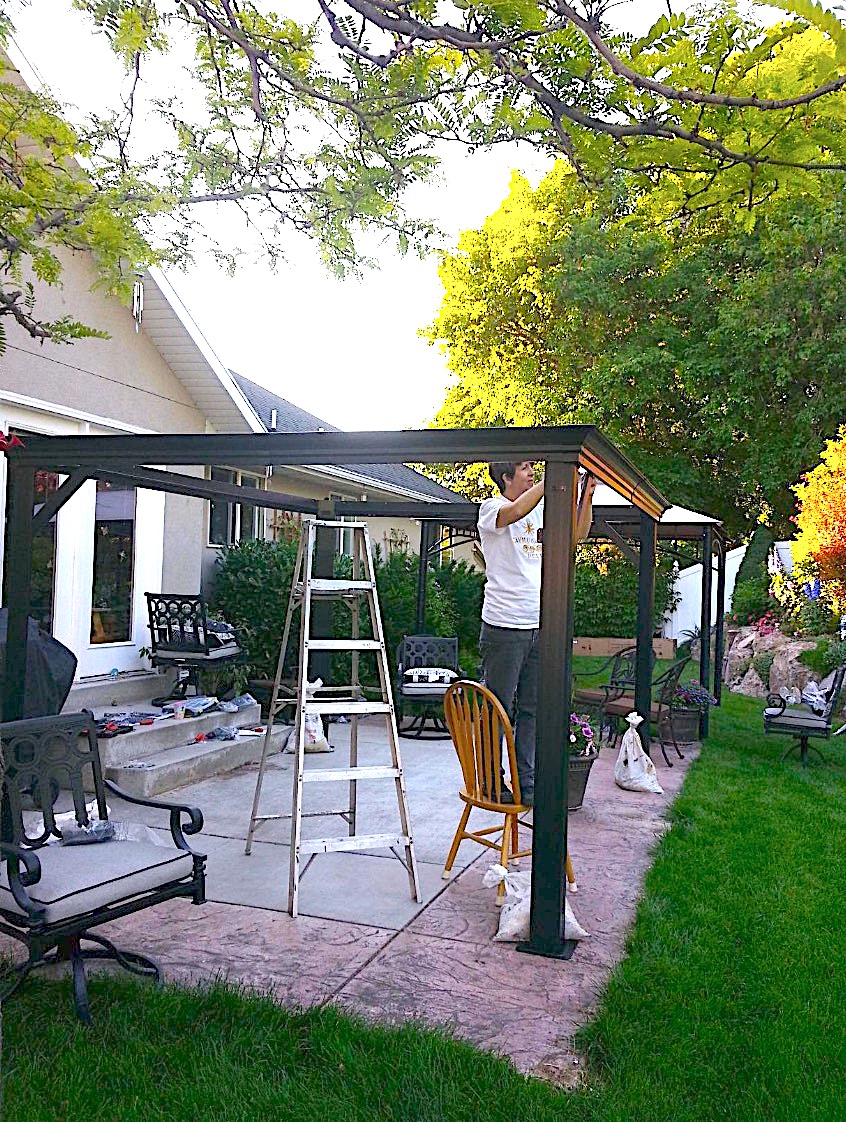 Sojag 500-7156980 Track No.77 Messina Hard Top Sun Shelter
Backyard Entertaining Hub
Primarily, we see the Messina is an investment, and no small one. At around 2 thousand dollars depending where you buy and the size you purchase, you are certainly committing to something substantial.
Speaking of size, here is a link to Sojag's website, which details each sizes' dimensions. From there, you'll have to find out where one may be available. We always recommend checking Amazon to price compare, as we are an affiliate, after all.
One big reason some people buy this gazebo, or gazebos of this kind, is to host events, ie. backyard parties, which, in order to have a centralized place to hang out.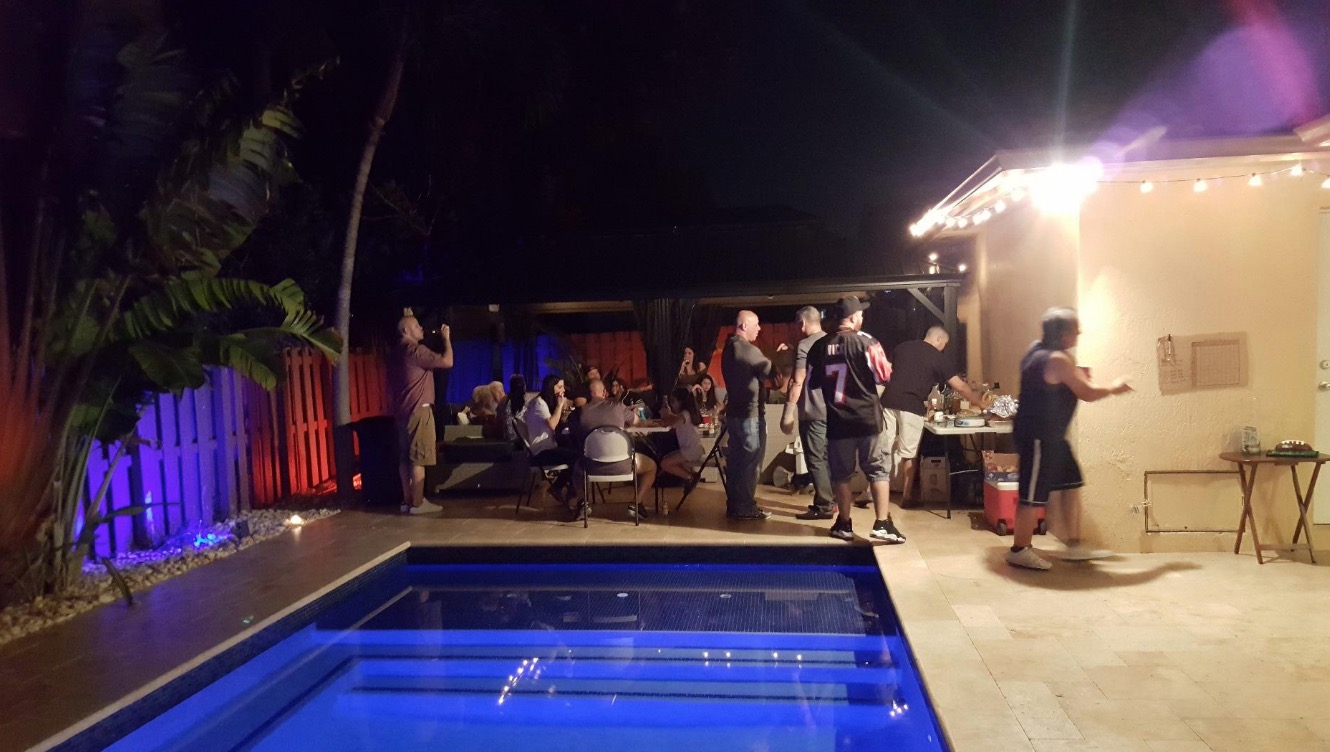 Due to the absence of overhead shelter in your average empty or sparsely furnished yard, it can be more difficult to ensure the comfort of your guests.
This is why backyard enthusiasts opt for things like gazebos, sunshelters, tents, pergolas, shade sails, umbrellas, etc.
People require shelter from the elements such intense sunlight and heat, wind, or possible precipitation. It can be almost taken as rude to not provide a place to sit, relax, and overall a place to congregate for your guests.
Now we'll delve into specifically if and why the Sojag Messina is enjoyable, or not so much.
Netting, Ventilation, Stability
We favour the Messina in particular because it has a very bold and contrasted design. It is charcoal coloured, and composed of rustproof aluminum. Its roof is galvanized steel.
This is a top quality sun shelter we are looking at here, and purchasers agree as it has a 4.5 star rating overall across the web. It is known as being bold, slick, and a contemporary and timeless simultaneously.
One reason people seem to like it is because it stands upon four posts that are all equipped with PVC-coated mosquito netting that you can draw like curtains to prevent biting bugs getting in the hangout area.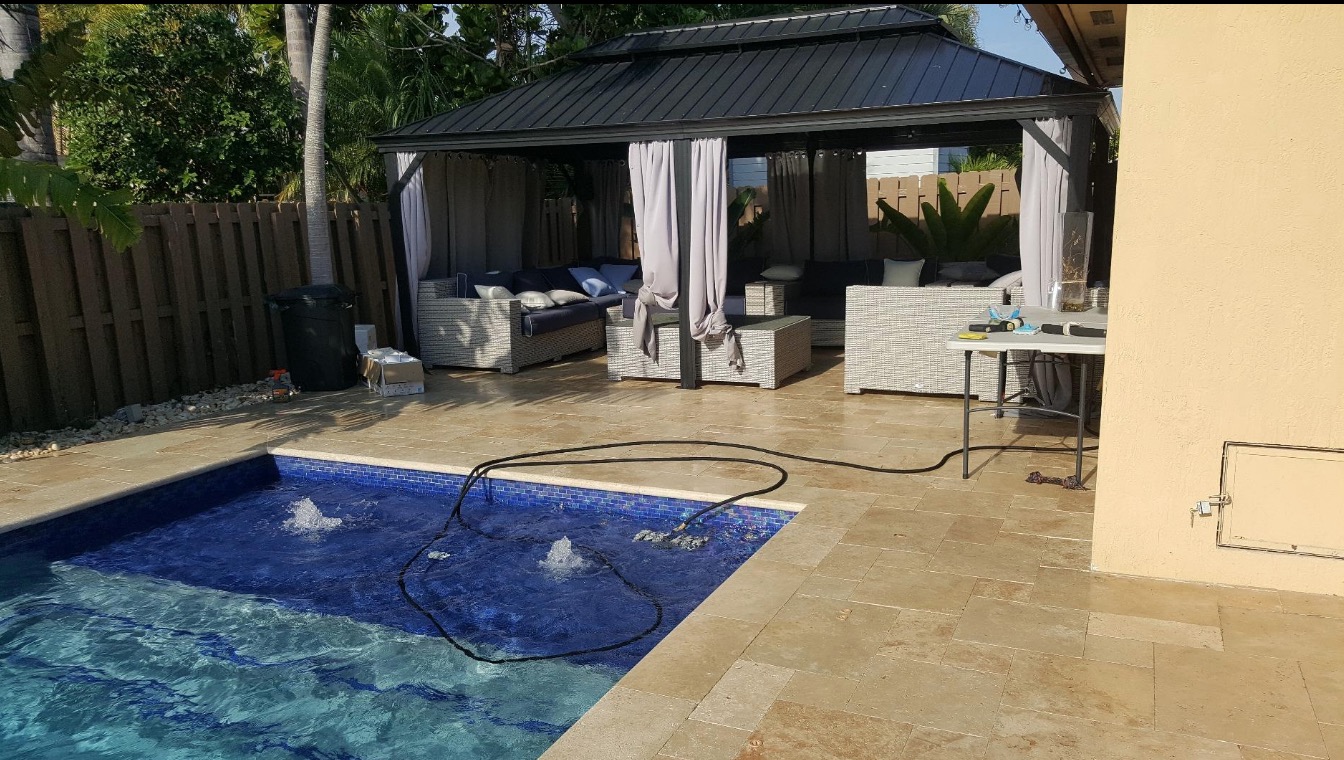 This netting will allow you and guests to enjoy the open air without having to deal with obnoxious and pesky mosquitoes. The netting also breaks up the wind and sun exposure as it sets and pours light in from the sides.
Along with the mosquito netting, you can also purchase separately some privacy curtains, which have their own designated track in the shelter.
The privacy curtains are sold separately and are entirely optional.
The roof is equipped with a screen cupola to allow for ventilation while keeping bugs out. The ventilation is very important in a structure like this. As we all know, heat rises. In addition, the roof is made of galvanized steel. It is a heavy-duty structure.
And under a charcoal-coloured shelter, the heat rising up can make it hot. This vent keeps the area beneath the shelter cool. It also gives the wind somewhere to cut through, instead of going over or under the roof. This provides extra stability.
A molded crossbeam adds nice design elements the whole way around.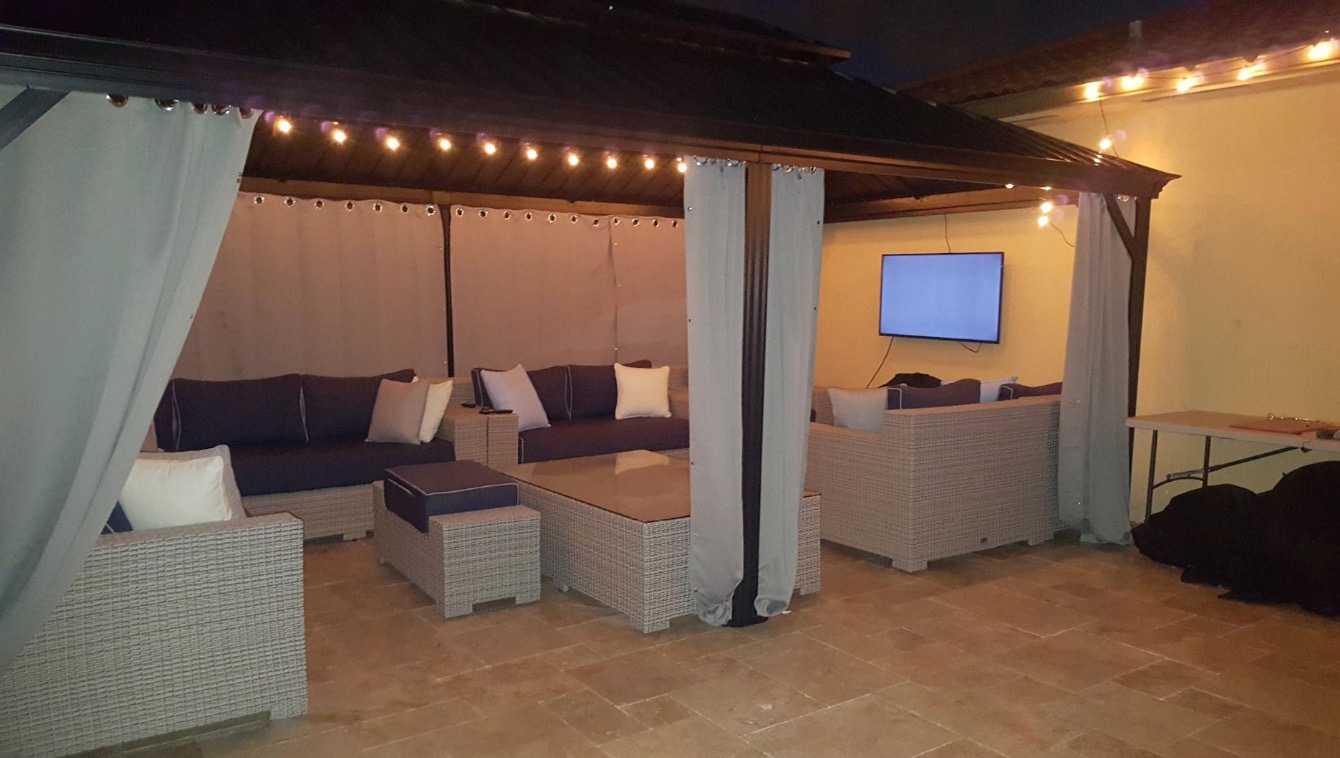 Some Assembly Required
While the cupola does a nice job of letting wind flow through, there are three holes at the base of each post that you can use to drill into the ground for further stability. This is especially important if you live in an area with high winds.
There will, of course, be some assembly that you must undertake upon receiving the item. You may find it beneficial to seek the assistance of a couple of extra people.
It will take approximately six hours with four people, or ten hours with two people to put the whole thing together, start to finish. The engineering is really top quality. The pieces fit together well making assembly fairly simple. There is very little fidgeting.
We think that this is very impressive engineering and construction. There are hundreds of parts and they all line up perfectly. There are stickers on the parts, but after the whole thing is put together, none of the stickers will be visible.
That's how thoroughly the design is executed. We recommend removing every single piece from the package before beginning assembly, for the sake of lining everything up and ensuring all parts are present and in the right place.
All Year Round
This is a shelter that can stand outside year round, without having to be taken inside. The manufacturer recommends regularly removing snow from the roof to prevent unnecessary damage. It will provide years of protection from the elements.
The Sojag sun shade gazebo is not cheap, but it is rather glamorous. Some people have even gone so far as to customize the shelter with a ceiling fan and lighting!
For the price, it is a great alternative to having something custom-built, like a wooden deck that would cost thousands and thousands of dollars.
Unlike a wooden deck which would be a permanent installation, you have the option of taking the shelter with you if you move.
All in all, it is a great looking shelter that will bring beauty and elegance to the yard in addition to sheltering you and guests from blaring sun and pesky evening mosquitos!
Pros
Cons

Thick mosquito netting
The roof has a mini gutter all along the outer perimeter
Videos online (Youtube) where Sojag shows you how to put it together

Some have said not 100% leak proof
Some customers have said it gets really hot if the sun is blazing
There is no option for a centered hook unless you somehow drill and install one yourself
Thank you for reading our review of the Sojag Messina Gazebo Sun Shelter!
Let us know in the comments below if you have any stories or experiences with this gazebo, or any other gazebos you may have purchased.
How did your experience go?
Here is a link to the Sojag Messina assembly video found on Youtube.
Here are some additional articles on our site you might find helpful.
Related posts: