Last Updated on
By: The Backyard Gnome
Today we review the 5 best electric hand sanders for furniture refinishing!
The average homeowner knows that DIY (do-it-yourself) is part and parcel of owning a house. Lumber is the most used building material and requires some maintenance.  Restoration in general isn't for the mild-mannered.
Sanding, for example, can be a real chore without the right equipment.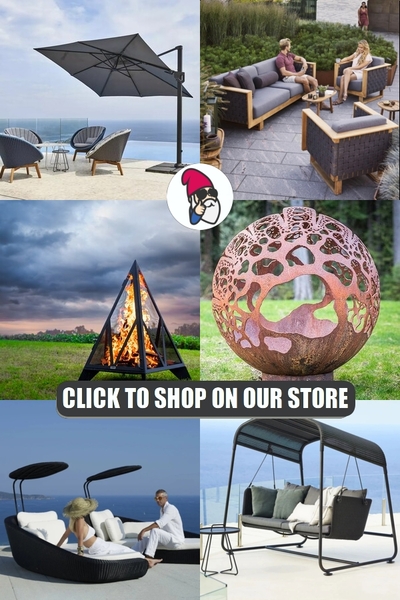 But just imagine sanding and refinishing a careworn tabletop and set of dining room chairs you find at a rummage sale. You could save yourself a ton of money by restoring your own furniture.
Plus, you'll have the satisfaction of a beautiful furniture restoration job done with your own two hands. 
Instead of spending over $1,000 for a dresser like this on Etsy, you can find a contender at a flea market, sand it down, and paint it yourself.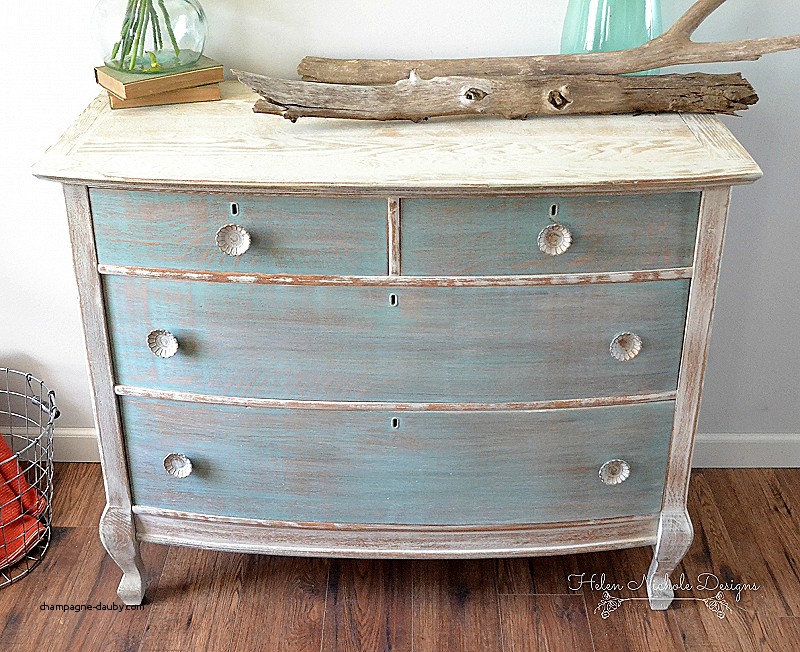 What Is The Best Hand Sander For Furniture Restoration?
This is perfectly doable with the right small electric hand sander of the handheld variety.  It's just a matter of knowing what type and model to buy.

Whether it's a chair, table, desk – just about any type of furniture made of wood – we've got the right tool for you.
Black+Decker Bdems600 Mouse Detail Sander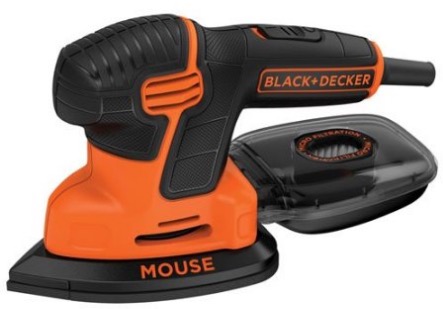 Vonhaus Random Orbit Sander/Orbital Polisher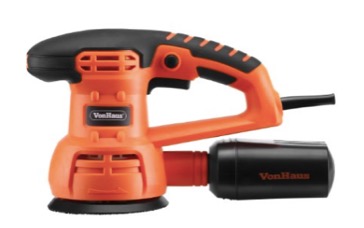 Dewalt Palm Grip Sander Kit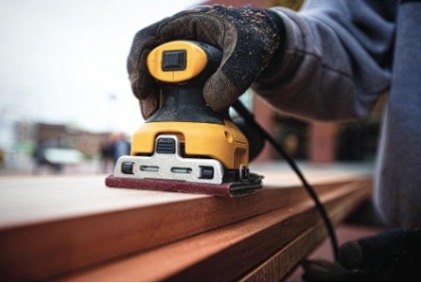 Bosch Orbital Finishing Sander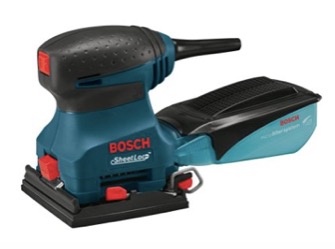 Makita Finishing Sander With Case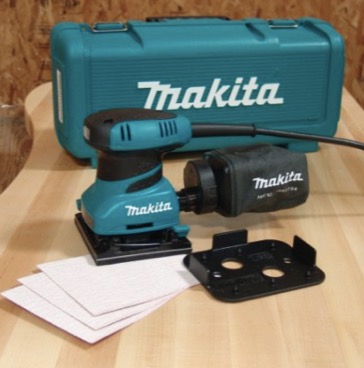 Your DIY project could require the use of a power sander. There are a variety of sanders, and they speak to specific types of jobs.
If you are ready to try your hand at using a power sander for refinishing furniture, there are a variety of sanders available, and choosing the best hand sander for you depends on the type of furniture refinishing jobs you will be doing.
You wouldn't necessarily use a small hand sander designed for furniture if you want to remove stains from your living room's entire hardwood floor.
Similarly, you wouldn't choose a large, bulky sander for woodworking.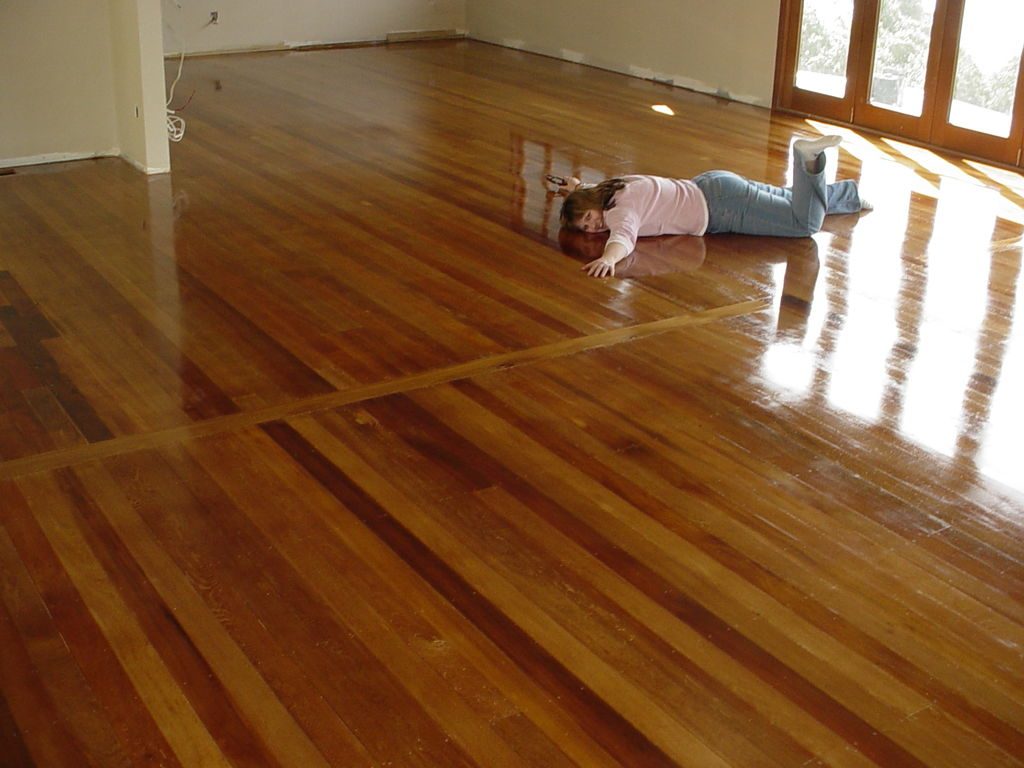 Finding the best power sander for furniture for your situation will also depend on how strong your hands are, how comfortably the tool fits in them, and the control you have over the sander.
Some large sanders can get away from you if you're not used to the power they wield.
A small electric sander is often the best bet for household furniture refinishing projects.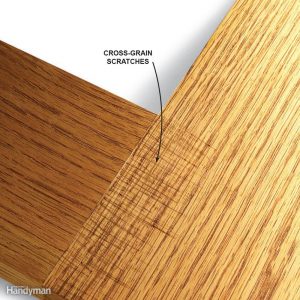 While you might have previously used a bit of sandpaper and some elbow grease, many projects require a hand sander to speed up the process.
Projects That Need an Electric Sander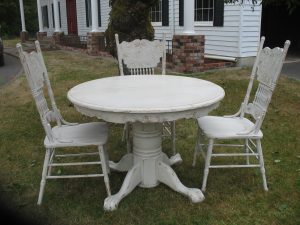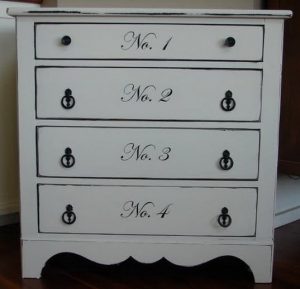 Types of Power Sanders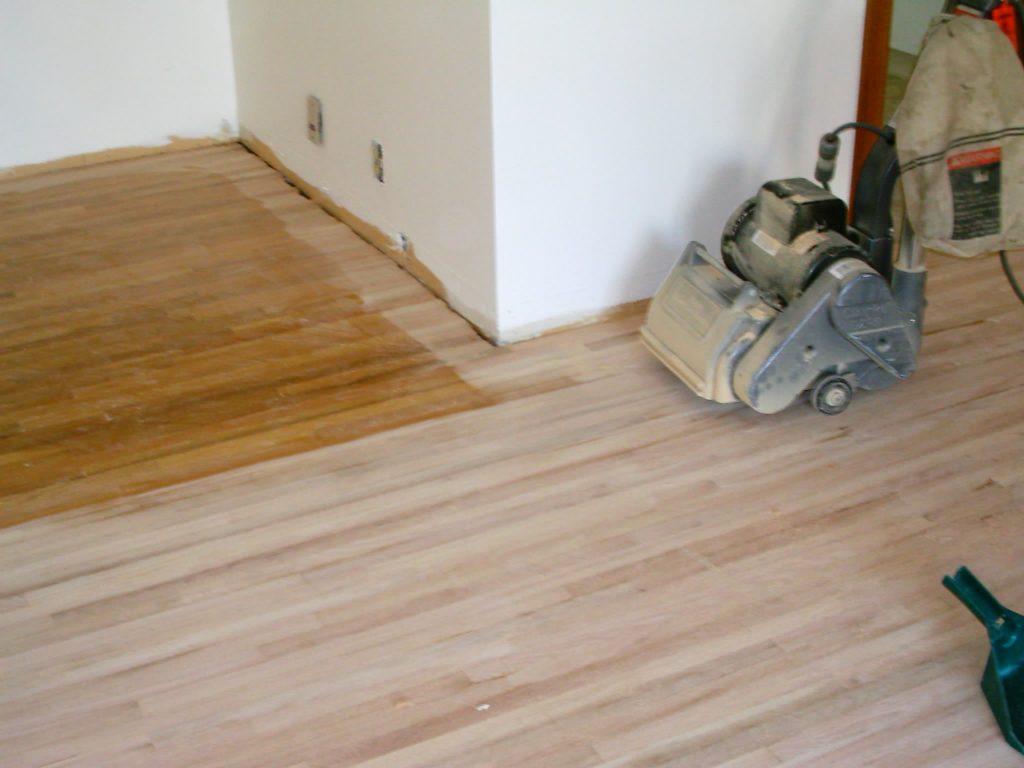 Large, Floor Sanders – Sanding wood floors cannot be accomplished efficiently with a furniture sander. Instead, the job requires a huge machine to do it right. These are usually one-time projects when you're refinishing the wood in a home during a remodel.
House flippers use them to bring old wood floors back to life. They can be rented when needed, but the average homeowner will use a floor sander so infrequently that there's almost no reason to purchase one.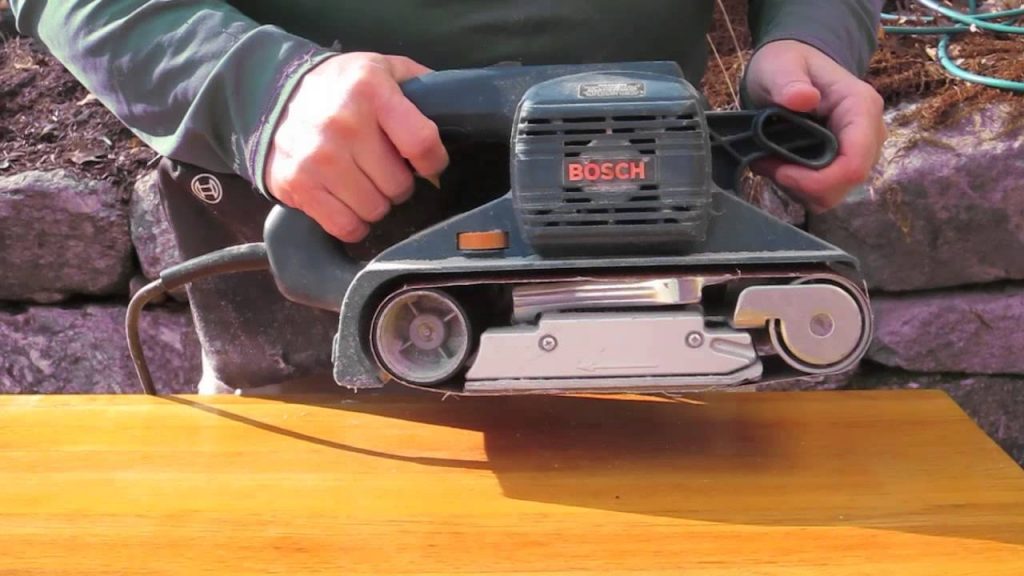 Belt Sander – Among hand sanders for wood, this one has incredible power. It'll take an entire sheet of sandpaper and really power through most jobs. It's probably the best sander for tabletops, desks, dressers, and other furniture with large surface areas.
Bringing the surface back to raw wood can be time consuming unless you pick the right sander for the job. You'll need to hold tight to this one, though. It'll speed across the surface if you don't have a handle on it.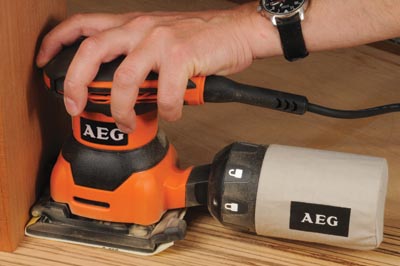 Palm Sanders – You'll use a palm sander for most of your home projects. When you own your home, there's no reason to hire a handyman to sand down a door or window frame when you can easily do it yourself. The best sander for furniture is likely a palm sander.
A palm sander will hold a quarter to half sheet of sandpaper. It's used for wide, flat surfaces.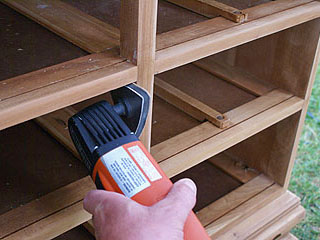 Detail Sanders – If you're looking to purchase a sander for furniture restoration, this is the one you'll want to look forward to buying. It's a hand sander that is pointed on one side. It'll help you reach into corners.
Imagine you're sanding the underside of a desk. You'll need a pointed sander to get into the corner, but it's not a space that needs a single piece of sandpaper used by hand. Along with the palm sander, this is one of the best sanders for furniture restoration. This tool also is best for small wood projects and hobbies with lots of detail work and intricate parts.
How to Choose a Power Sander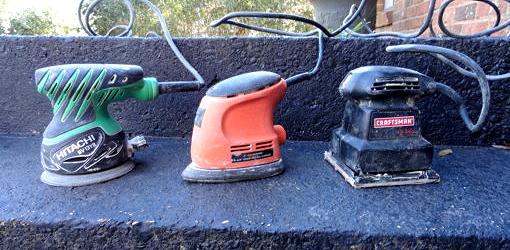 There is no one "best" sander for wood. The choice will definitely depend on the job that you have planned.
If you are about to become a steady DIYer, you'll want to invest in a few different kinds of sanders based on the job you want to do.
The best sander for furniture refinishing can also be used for jobs around the house.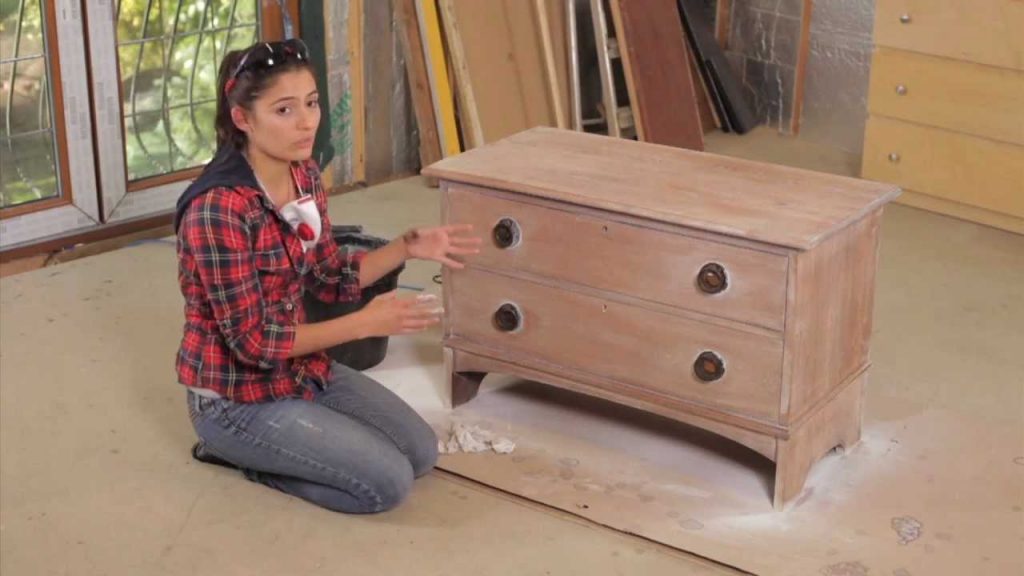 A large piece of furniture can benefit from a belt sander or a palm sander. For the smaller parts of that job, you can certainly use a few pieces of sandpaper to clean up hard-to-reach areas by hand after removing most of the paint or stain.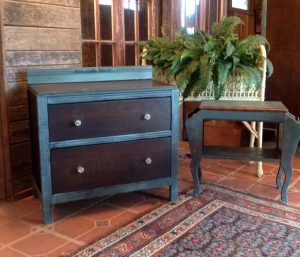 An orbital sander is often called a finishing sander. When you've removed the largest bits of stain or paint, you can go back with the orbital sander to get a smooth finish.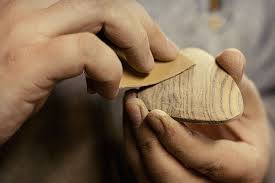 If you have a piece of with a ton of small details, you're going to have to invest in many sheets of sandpaper. There are also sanding gloves that make the process a bit easier. It's still all about the elbow grease.
Tips on Using Your Sander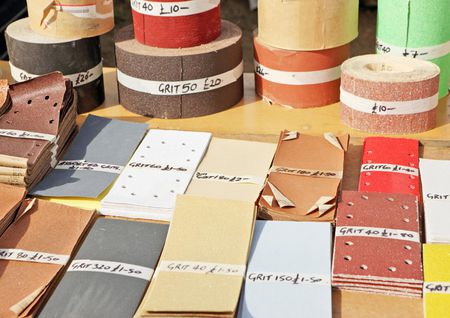 When you start a project and need to remove an old finish, you'll be using the biggest hand sander with the grittiest paper.
After removing the finish, you'll be moving down to a lighter sandpaper with a finer grit. It'll give you a smooth surface to add your own personality through stain or color choice.
Don't bear down with the machine. While you think might think that pressing down on your electric sander would make the work go faster, it can actually slow down the motor and the paper.
This can cause the motor to overheat. An overheated motor will break down the sander over time.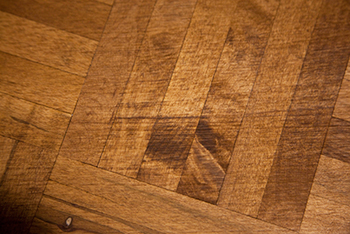 Never hold the sander in one spot for any prolonged length of time. If you have a stubborn area, use a sweeping motion over the spot and move away.
Don't stop the sander while leaving it on the wood, either. It'll create grooves that you'll have to work harder to remove.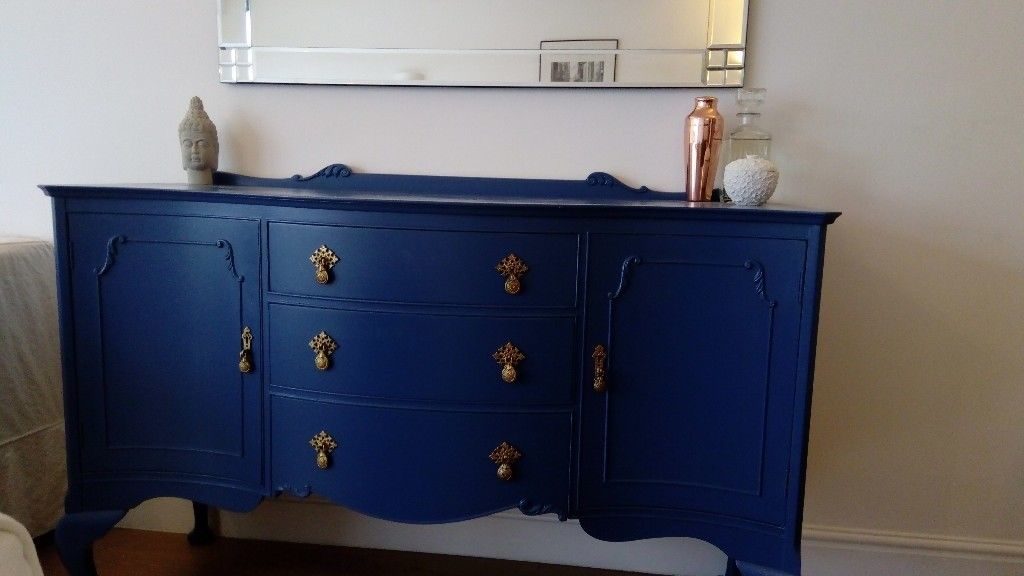 We've put together a list of five hand sanders that will help speed along the process and give perfect results.
First up, we've got this all time great multi-purpose machine.
---
BLACK+DECKER BDEMS600 Mouse Detail Sander
Black+Decker Mouse Detail Sander, Compact
At 14,000 orbits per minute, this detail sander will get any job done, allowing you to fully control its direction.
Its sleek design features three different grips to suit your job: a precision grip for maneuvering, a handle grip for tight spaces, and palm grip for surface sanding, all making it ideal for furniture refinishing.
Weighing in at 2.8 pounds, its compact body is easy to handle. This sander produces little dust and is easy to clean, coming with a dust canister with micro-filtration. (We still recommend wearing a dust mask).
Replacement parts can be found easily at any home improvement store. For all-around household use, this might be the best hand sander for furniture on the market. Sells for around $40.
---
VonHaus Random Orbit Sander/Orbital Polisher
Vonhaus 5″ Inch Random Orbit Sander And Polisher With 6 Variable Speed, 13000 Rpm, Dust Collector
Our choice for the best orbital sander for furniture, this tool features an on-lock switch and goes from 6000 to 13000 rotations per minute, depending on your needs, and takes a five-inch orbit space.
The ergonomic design features a soft grip and adjustable front handle. It can be used on several surfaces like wood, plastic, and metal, as it does not leave sanding marks.
This electric polisher comes with an attached dust collector to keep your workspace and lungs relatively clean, but we recommend wearing a dust mask. Comes with three polishing pads, and nine finishing pads. Sells for around $80.
---
DEWALT Palm Grip Sander Kit
Dewalt Dwe6411K 1/4 Sheet Palm Grip Sander Kit
This powerful palm sander orbits at 14 000 rotations per minute and features a counterweight to reduce vibration.
This one is designed for smoothness, both on the surface and on yourself, with a rubber shell to maximize comfort, and rubber boot to fit over the switch, keeping dust out and lengthening the life.
You can also hook up your vacuum hose to the sander. The kit includes the sander, a dust bag, sandpaper punch, and carrying bag. Sells for around $50.
---
Bosch Orbital Finishing Sander with SheetLoc Paper Attachment System
Bosch 1297D 1/4-Sheet Orbital Finishing Sander With Sheetloc Paper Attachment System
This sander operates at 12 000 orbits per minute with a three-point counterbalance to reduce vibration, and ball bearing construction to ensure a smooth operation.
The user simply opens the rubberized clamps and inserts the sandpaper. As it closes, the sandpaper is pulled taut and held in place with the rubber, ensuring an even sanding job, and lessening wear on the paper.
This sander has the benefit of taking paint paper, stick-on paper, and standard orbital paper.  Sells for around $90.
---
Makita Finishing Sander with Case
Makita Bo4556K 20 Amp 4-1/2-Inch Finishing Sander With Case
The Makita sander operates quickly and smoothly at 14 000 orbits per minute.
Featuring a clamp lever for quick and easy paper loading, this beauty makes it even easier on the operator with its rubberized and contoured handle. Ball-bearing construction ensures a quieter operation.
Comes with sandpaper, dust bag, punch plate, and storage case.
---
Sanding and refinishing furniture is a chore, but an electric power sander will get the job done effectively. They are designed for home use, and the options we've listed here are relatively foolproof.
Remember to wear eye protection as well as a dust mask. With the right sander and abrasive paper, you will be able to refinish your own furniture and take pride in your DIY skills!