The average homeowner knows that DIY (do-it-yourself) is part and parcel of owning a house. Lumber is the most used building material and requires some maintenance.
Sanding, for example, can be a real chore without the right equipment. We've put together a list of five hand sanders that will help speed along the process and give perfect results.
First up, we've got this all time great multi-purpose machine.
BLACK+DECKER BDEMS600 Mouse Detail Sander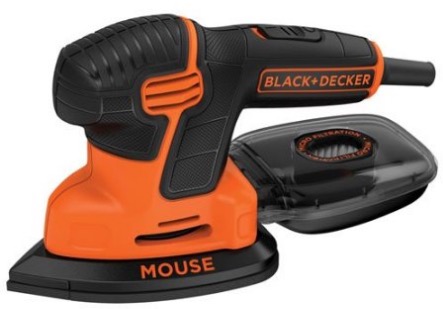 At 14 000 orbits per minute, this detail sander will get any job done, allowing you to fully control its direction. Its sleek design features three different grips to suit your job: a precision grip for maneuvering, a handle grip for tight spaces, and palm grip for surface sanding, all making it ideal for furniture refinishing.
Weighing in at 2.8 pounds, its compact body is easy to handle. This sander produces little dust and is easy to clean, coming with a dust canister with microfiltration. (We still recommend wearing a dust mask). Replacement parts can be found easily at any home improvement store. Sells for around $40.
---
VonHaus Random Orbit Sander/Orbital Polisher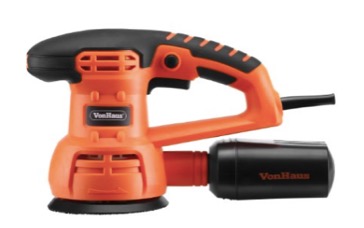 This sander features an on-lock switch and goes from 6000 to 13000 rotations per minute, depending on your needs, and takes a five-inch orbit space. The ergonomic design features a soft grip and adjustable front handle. It can be used on several surfaces like wood, plastic, and metal, as it does not leave sanding marks.
This electric polisher comes with an attached dust collector to keep your workspace and lungs relatively clean, but we recommend wearing a dust mask. Comes with three polishing pads, and nine finishing pads. Sells for around $80.
---
DEWALT Palm Grip Sander Kit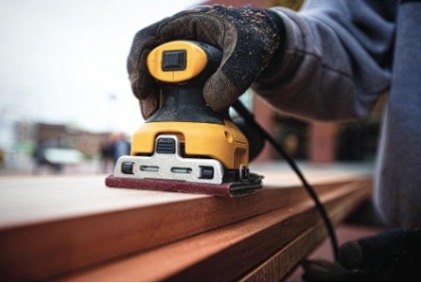 This powerful sander orbits at 14 000 rotations per minute and features a counterweight to reduce vibration. This one is designed for smoothness, both on the surface and on yourself, with a rubber shell to maximize comfort, and rubber boot to fit over the switch, keeping dust out and lengthening the life. You can also hook up your vacuum hose to the sander. The kit includes the sander, a dust bag, sandpaper punch, and carrying bag. Sells for around $50.
---
Bosch Orbital Finishing Sander with SheetLoc Paper Attachment System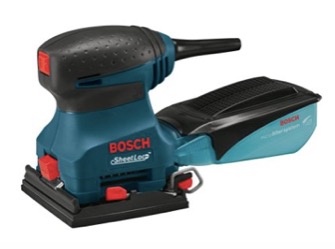 This sander operates at 12 000 orbits per minute with a three-point counterbalance to reduce vibration, and ball bearing construction to ensure a smooth operation. The user simply opens the rubberized clamps and inserts the sandpaper. As it closes, the sandpaper is pulled taut and held in place with the rubber, ensuring an even sanding job, and lessening wear on the paper. This sander has the benefit of taking paint paper, stick-on paper, and standard orbital paper.  Sells for around $90.
---
Makita Finishing Sander with Case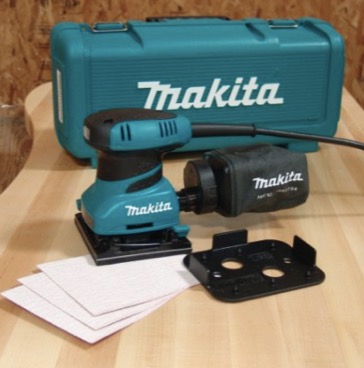 The Makita sander operates quickly and smoothly at 14 000 orbits per minute. Featuring a clamp lever for quick and easy paper loading, this beauty makes it even easier on the operator with its rubberized and contoured handle. Ball-bearing construction ensures a quieter operation. Comes with sandpaper, dust bag, punch plate, and storage case.
---
Sanding and refinishing furniture is a chore, but an electric power sander will get the job done effectively. They are designed for home use, and the options we've listed here are relatively foolproof.
Remember to wear eye protection as well as a dust mask. With the right sander and abrasive paper, you will be able to refinish your own furniture and take pride in your DIY skills!