Today we review the 5 best electric hand sanders for furniture refinishing!
The average homeowner knows that DIY (do-it-yourself) is part and parcel of owning a house. Lumber is the most used building material and requires some maintenance. Restoration in general isn't for the mild-mannered.
Sanding, for example, can be a real chore without the right equipment. But just imagine sanding and refinishing a careworn tabletop and set of dining room chairs you find at a rummage sale. You could save yourself a ton of money by restoring your own furniture. Plus, you'll have the satisfaction of a beautiful furniture restoration job done with your own two hands. Instead of spending over $1,000 for a dresser like this on Etsy, you can find a contender at a flea market, sand it down, and paint it yourself.
Editor's Recommendation: Top Sanders for Furniture in 2023
What Is The Best Hand Sander For Furniture Restoration?
This is perfectly doable with the right small electric hand sander of the handheld variety. It's just a matter of knowing what type and model to buy.
Whether it's a chair, table, desk - just about any type of furniture made of wood - we've got the right tool for you.
Your DIY project could require the use of a power sander. There are a variety of sanders, and they speak to specific types of jobs.
If you are ready to try your hand at using a power sander for refinishing furniture, there are a variety of sanders available, and choosing the best hand sander for you depends on the type of furniture refinishing jobs you will be doing.
You wouldn't necessarily use a small hand sander designed for furniture if you want to remove stains from your living room's entire hardwood floor.
Similarly, you wouldn't choose a large, bulky sander for woodworking.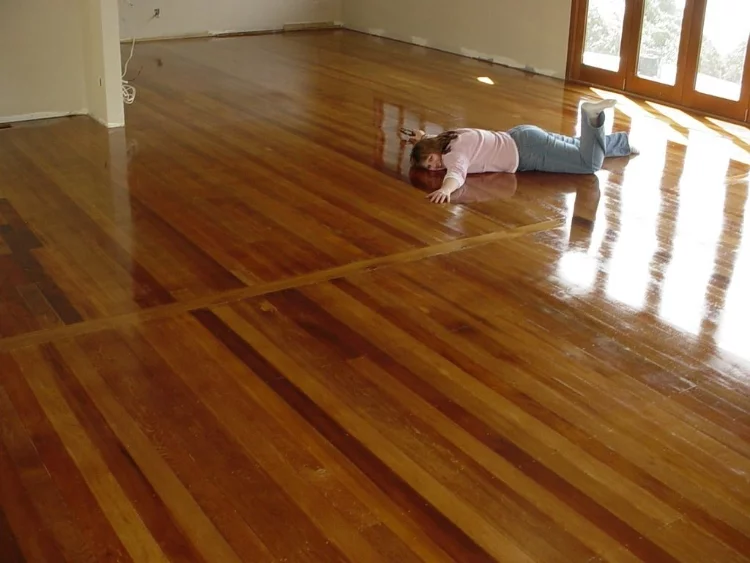 Finding the best power sander for furniture for your situation will also depend on how strong your hands are, how comfortably the tool fits in them, and the control you have over the sander.
Some large sanders can get away from you if you're not used to the power they wield.
A small electric sander is often the best bet for household furniture refinishing projects.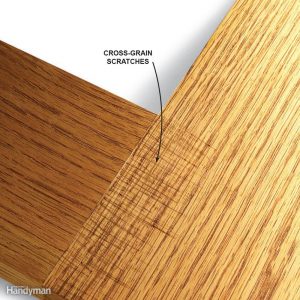 While you might have previously used a bit of sandpaper and some elbow grease, many projects require a hand sander to speed up the process.
Projects That Need an Electric Sander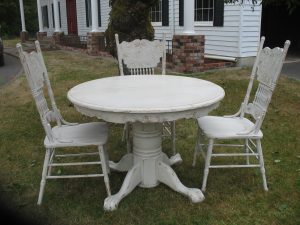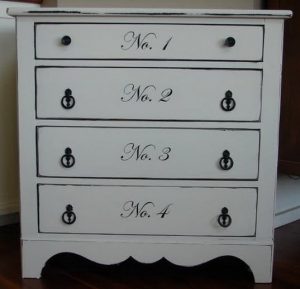 Refinishing and upcycling a piece of wood furniture
Removing stain or paint from cabinet doors
Changing the paint on a door in your home
Restoring old, vintage chests or dressers
Repainting window frames
Rust removal from outdoor furniture
Types of Power Sanders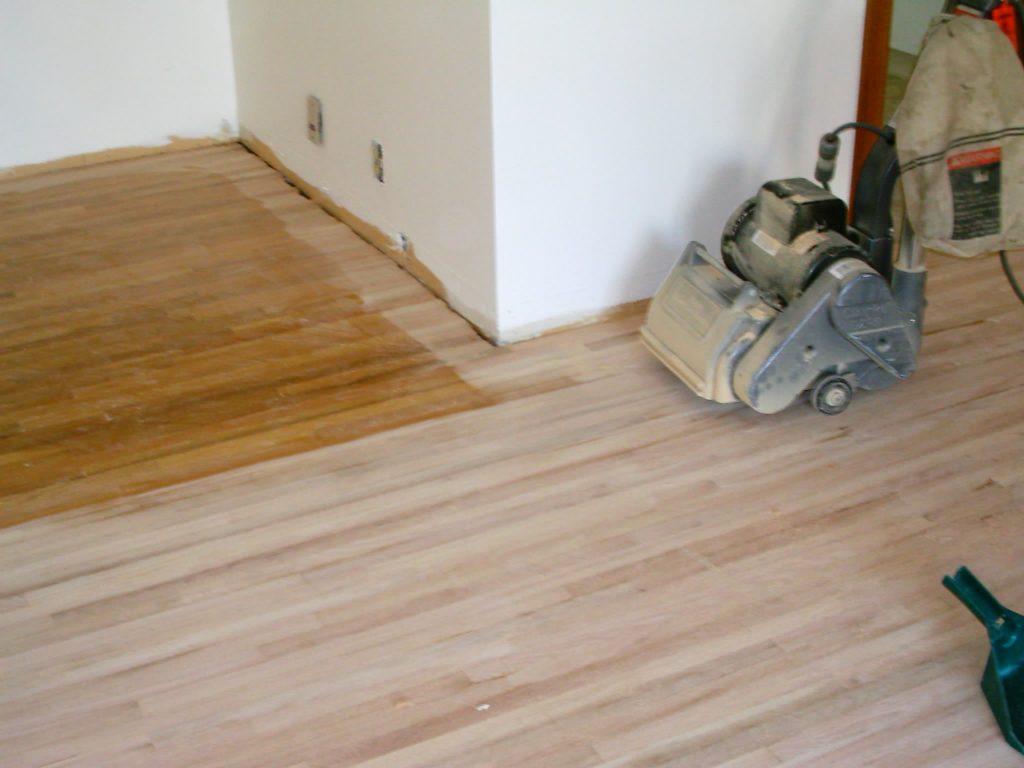 Large, Floor Sanders
Sanding wood floors cannot be accomplished efficiently with a furniture sander. Instead, the job requires a huge machine to do it right. These are usually one-time projects when you're refinishing the wood in a home during a remodel.
House flippers use them to bring old wood floors back to life. They can be rented when needed, but the average homeowner will use a floor sander so infrequently that there's almost no reason to purchase one.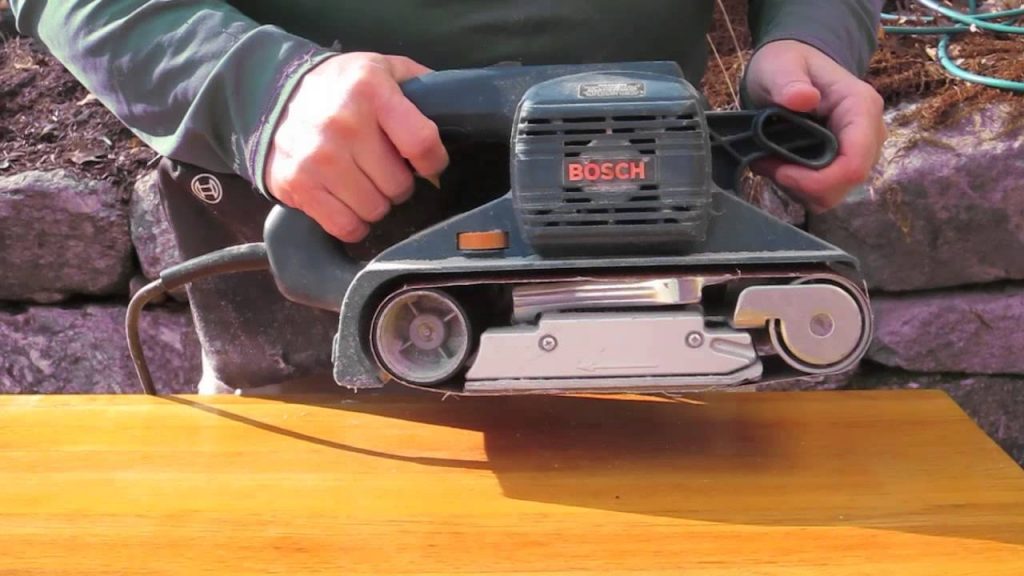 Belt Sander
Among hand sanders for wood, this one has incredible power. It'll take an entire sheet of sandpaper and really power through most jobs. It's probably the best sander for tabletops, desks, dressers, and other furniture with large surface areas.
Bringing the surface back to raw wood can be time consuming unless you pick the right sander for the job. You'll need to hold tight to this one, though. It'll speed across the surface if you don't have a handle on it.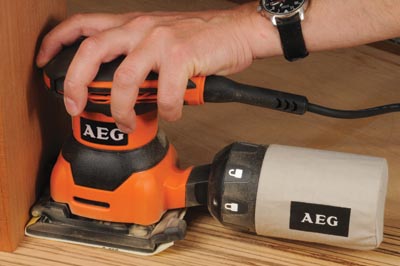 Palm Sanders
You'll use a palm sander for most of your home projects. When you own your home, there's no reason to hire a handyman to sand down a door or window frame when you can easily do it yourself. The best sander for furniture is likely a palm sander.
A palm sander will hold a quarter to half sheet of sandpaper. It's used for wide, flat surfaces.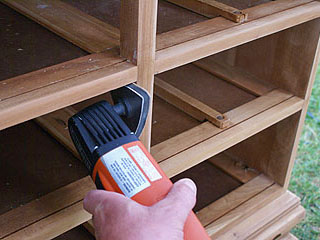 Detail Sanders
If you're looking to purchase a sander for furniture restoration, this is the one you'll want to look forward to buying. It's a hand sander that is pointed on one side. It'll help you reach into corners.
Imagine you're sanding the underside of a desk. You'll need a pointed sander to get into the corner, but it's not a space that needs a single piece of sandpaper used by hand. Along with the palm sander, this is one of the best sanders for furniture restoration. This tool also is best for small wood projects and hobbies with lots of detail work and intricate parts.
How to Choose a Power Sander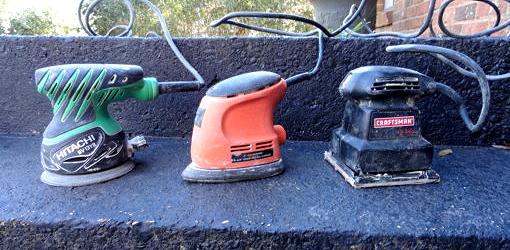 There is no one "best" sander for wood. The choice will definitely depend on the job that you have planned.
If you are about to become a steady DIYer, you'll want to invest in a few different kinds of sanders based on the job you want to do.
The best sander for furniture refinishing can also be used for jobs around the house.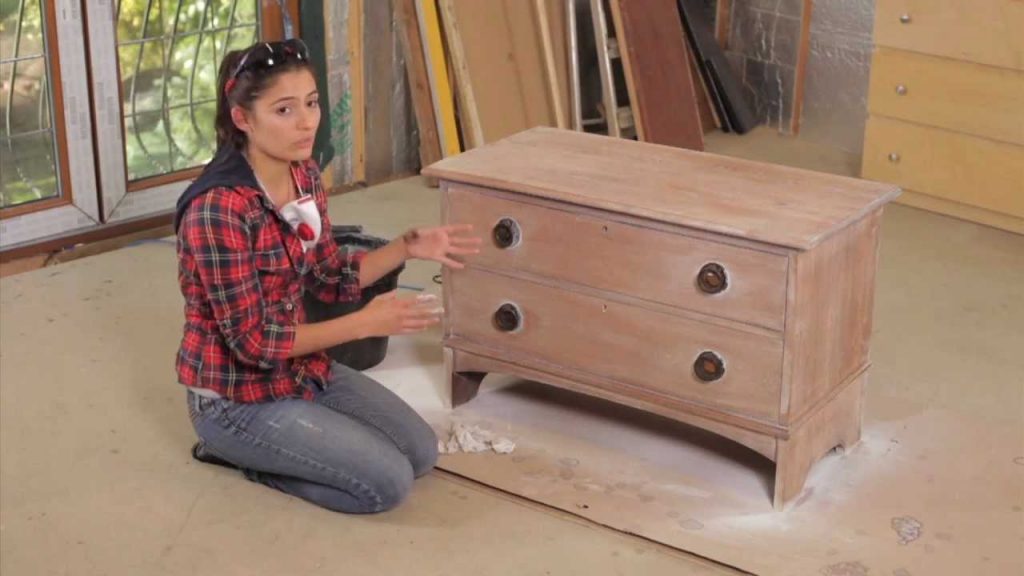 A large piece of furniture can benefit from a belt sander or a palm sander. For the smaller parts of that job, you can certainly use a few pieces of sandpaper to clean up hard-to-reach areas by hand after removing most of the paint or stain.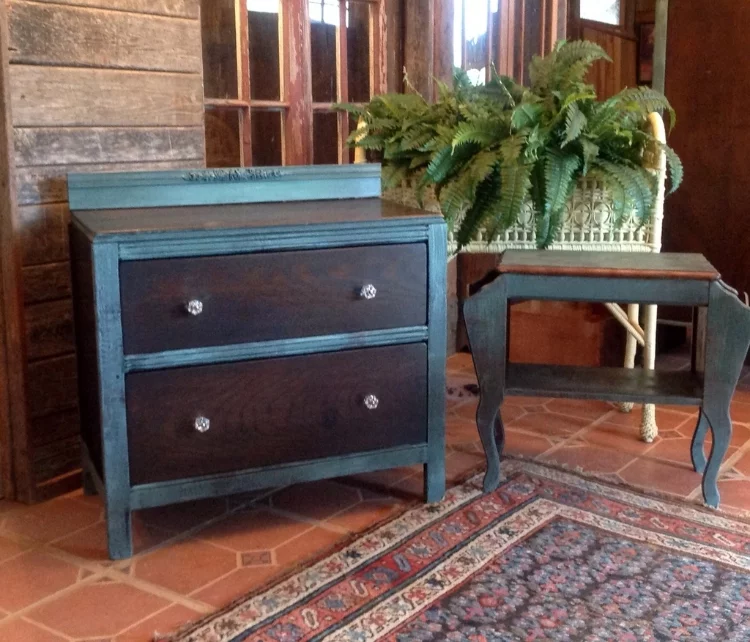 An orbital sander is often called a finishing sander. When you've removed the largest bits of stain or paint, you can go back with the orbital sander to get a smooth finish.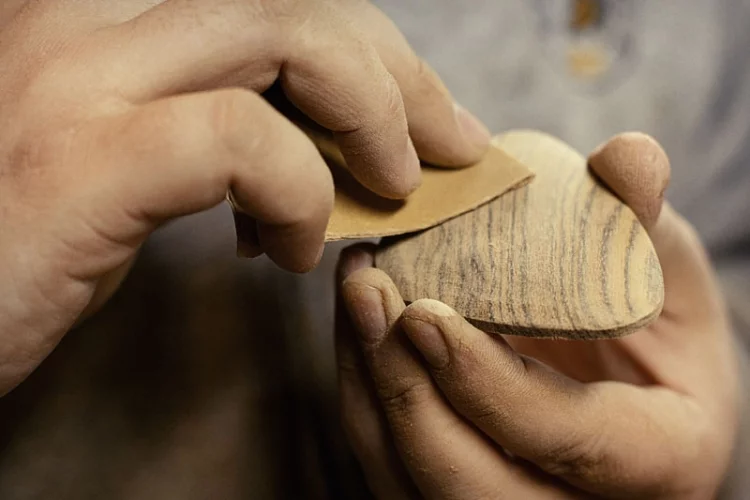 If you have a piece of with a ton of small details, you're going to have to invest in many sheets of sandpaper. There are also sanding gloves that make the process a bit easier. It's still all about the elbow grease.
Top 8 Best Sander for Furniture: Reviews 2023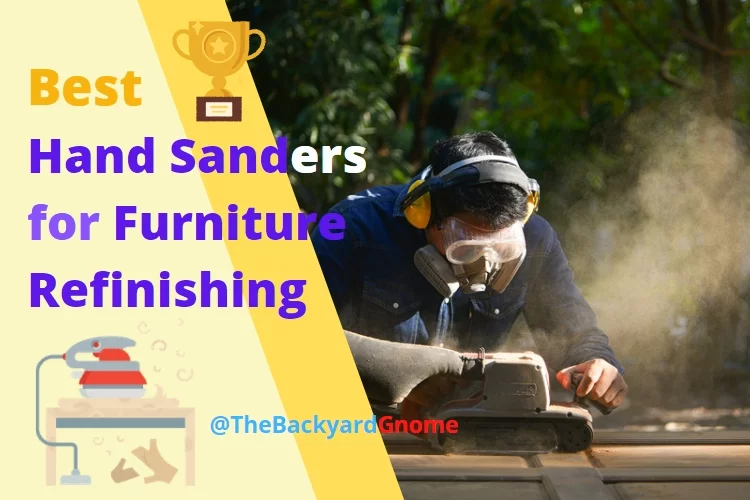 BLACK+DECKER BDEMS600 Mouse Detail Sander - Link
At 14,000 orbits per minute, this detail sander will get any job done, allowing you to fully control its direction.
Its sleek design features three different grips to suit your job: a precision grip for maneuvering, a handle grip for tight spaces, and palm grip for surface sanding, all making it ideal for furniture refinishing.
Weighing in at 2.8 pounds, its compact body is easy to handle. This sander produces little dust and is easy to clean, coming with a dust canister with micro-filtration. (We still recommend wearing a dust mask).
Replacement parts can be found easily at any home improvement store. For all-around household use, this might be the best hand sander for furniture on the market. Sells for around $40.
Advantages:
The BLACK+DECKER MOUSE 1.2 Amp Electric Detail Sander is very lightweight, making it easy to maneuver and use for extended periods of time without fatigue.
It has a dust collection feature that helps to keep the work area clean while you sand.
The sander comes with a one-year warranty.
Drawbacks:
Some users have found that the sander leaves behind a "swirl" pattern on surfaces despite its random orbit motion.
Although the dust collection feature is effective, it can be difficult to empty the chamber when it becomes full.
Our Verdict
This Sander is a good choice for light-duty sanding projects. It's very lightweight and easy to use, and it comes with a dust collection feature to help keep your work area clean. However, some users have found that the sander can leave behind a swirl pattern on surfaces, and the dust collection chamber can be difficult to empty when it becomes full.


Makita BO5041K Review - Link
By all accounts, the Makita BO5O41K has soared in popularity lately. It is of course a high quality random orbital sander, but when released it cost $180.
Luckily, due to its popularity, Makita has fulfilled buyer demand by shaving a few dollars off, and that brings this sander down to around $90, making it an amazing value for anyone who is doing any kind of DIY woodworking at home. Now that includes the case, and for the tool alone it is now just under $80.
People who need a good sander are snapping this one up at that price. The brand Makita is of course growing ever more popular, and they do make excellent power tools. This is certainly worth a closer look because it has an average rating of 4.8 out of 5 stars which is mighty impressive. 78% of all buyers gave this the full 5 star rating.
Key Features and Benefits of the BO5041K 5-Inch Random Orbit Sander Kit
It uses a powerful 3 Ampere motor
Has a nice range of variable speeds (4,000-12,000 OPM)
The grip for the palm is ideal and ensures hand and arm comfort when in use
Unique to this sander is the adjustable front handle - that allows you to be able to sand in corners and confined areas
The trigger switch also has a lock-on button for continuous use
Large 1/8″" random orbit action for fast and super smooth sanding provides a swirl-free finish
Pad control system for controlled pad speed on start-up - prevents gouging
So you can see the features on this sander put this one right at the top of the range. One buyer had this to say when he reviewed the sander over at Amazon:
I love my sander. Put some Mirka sanding discs on this beast and go to town. This is well worth the $99 price of admission, even less if you don't want the case"
You can buy this one with or without the protective case. The difference in price is about $14 so up to you. The case is good quality, and will help protect the sander when not in use.
What We Liked About The Makita BO5041K
People like myself who use these sanders on a regular basis, want a product that removes stock quickly, is also good for finishing, and will last for a long time. When you read through the reviews, you see certain things being highlighted all of the time.
Power - We want something that has enough power to do the tough jobs and Makita have packed more than enough power into this strong motor - there is no danger of this one running hot, when you apply the downward pressure
Second Handle - this helps create so much more control and simply helps leave a much better finish
Variable speed - don't buy a sander that doesn't have this or you will regret that. You can control this Makita sander at the highest speed with one finger, and that is how smooth this thing runs.
Continuous Sanding - Few sanders have a trigger lock - this one does and it is great when doing those bigger jobs and a lot easier on the fingers.
High Quality and Well Made - Buyers realised when they received their sander that is was a solid and well made tool.
What We Didn't Like
That is pretty simple really - they did not like the initial price point of almost $200. When that dropped, then the sales of this one have exploded. At the current price it is great value for money.
The Dust Bag - no matter what sander you buy, people will always complain about the dust bag. If you sand on a regular basis, or have read any of my other reviews, the only real proper solution is a dust vacuum system in your workshop. This one is easy to connect up to any system with a hose and a couple of adapters.
Length of Cord - Like most power tools the power cord is seldom long enough.
Conclusion & Recommendation
It would be impossible for us not to recommend the Makita BO5041K 5-Inch Random Orbit Sander Kit at this really good price. Makita make high quality tools, and this, along with the Makita BO5030are two of the best sanders on the market right now.
This particular model is leading the way in terms of number of sales, getting the highest rating, and also the newer and much more affordable price point.

Dynabrade 59020 Dynorbital-Spirit Orbital Sander Review - Link
Sanding is one of those things that needs to be done in woodworking but the Dynabrand 590202 makes it faster and produces a great finish. Sanding simply is one of those things that every woodworker finds time consuming to do. Since that is the case people often want to know more about the way they can sand quickly and efficiently and avoid having a lot of extra work to do.
This is where the Dynabrand 59020 orbital sander will really come into its own. It is number one on my personal Top 10 List simply because it is the highest rated, and one of the very best on the market. By knowing some information about this product, it is going to be easy for people to see if this is the right sander for them. Please be aware that this is not an electrical sander so you will need some type of compressor, and a good sized one at that.
For anyone who builds cabinets or indeed any type of furniture, I would highly recommend this product to you. One buyer said this:
I build cabinets and furniture and this sander delivers a great finish and sands fast. It also has great balance and control and doesn't tire your arm out when you sand all day with it.
Key Features
The floating rotor is one of the key features that people will enjoy when they start to use this sander. Generally people do not think about this, but when they have a floating rotor head it makes it easier for people to find the right piece and ensure they are getting the sanding done properly.
However, this is a model that is going to use five different blades to help ensure the work is done properly and in a timely manner.
With the comfort platform for the handle, people will find they are going to be able to get the right grip and sand all day long. The main reason so many woodworkers hate sanding, outside of the dust, is the fact these tend to beat the hands up.
When the woodworkers hands are getting beat up it will generally lead to people not being able to do anything for the rest of the day. So the woodworkers will enjoy the comfort grip platform that makes it easier for them to grasp the sander and know it is going to do the job right.
Take a look at this helpful video which shows this particular sander in action.
A major problem with most sanders is getting the speed of the sanding process and the speed of the sander being difficult to adjust. This is when people should really think about this sander because it is going to make it easy for people to sand their products, but also have an easy to control speed lever that is located in the handle.
So people will be able to dictate what speed they are getting the work done at and this is going to make a major difference in how well the work is going to be completed.
Light air motor assembly is going to make this a sander that people can easily use above their heads. While most people think the sanders are going to be difficult to use, they need to realize this is not always the case.
In fact, with most of the motors in a sander they are heavy duty and the arm tires out quickly while using. With this model, the motor is lightweight and easy to use when people are working above their head.
While most people think they are getting the best sander in the market, other people realize they are not getting a good sander at all, until they have completed the purchase.
Main Specification
It is a non-vacuum tool but vacuum conversion kits are available
Floating rotor uses five blades for more power
Lightweight with very little vibration
Great speed control
What We Liked About the Dynabrade 59020
It is very effective and powerful
It does a really top notch job and a great finish with stunning surface finish
It is very light and very quiet
Very low vibration on the hands and arms
What We Didn't Like
The price is higher than standard electrical sanders
Compressor required
Clearly with such high ratings it is pretty simple to recommend this one highly. There really is nothing bad to say about it. If you can afford the 59020 and have a compressor to run it, then this is an excellent choice.

VonHaus Random Orbit Sander/Orbital Polisher - Link
Our choice for the best orbital sander for furniture, this tool features an on-lock switch and goes from 6000 to 13000 rotations per minute, depending on your needs, and takes a five-inch orbit space.
The ergonomic design features a soft grip and adjustable front handle. It can be used on several surfaces like wood, plastic, and metal, as it does not leave sanding marks.
This electric polisher comes with an attached dust collector to keep your workspace and lungs relatively clean, but we recommend wearing a dust mask. Comes with three polishing pads, and nine finishing pads. Sells for around $80.

Dewalt Dwe6411K 1/4 Sheet Palm Grip Sander Kit - Link
This powerful palm sander orbits at 14 000 rotations per minute and features a counterweight to reduce vibration.
This one is designed for smoothness, both on the surface and on yourself, with a rubber shell to maximize comfort, and rubber boot to fit over the switch, keeping dust out and lengthening the life.
You can also hook up your vacuum hose to the sander. The kit includes the sander, a dust bag, sandpaper punch, and carrying bag. Sells for around $50.
Core Features:
Lightweight and compact design for easy maneuverability
Finger attachment for those hard to reach areas
Hook and loop system for quick and easy paper changes
Dust-sealed switch to protect against dust ingestion for long switch life
1.4 amp motor for material removal with 14,000 orbits per minute
Now that we've gone over the basics of the DEWALT Palm Sander, let's take a look at some of the pros and cons.
Advantages:
Lightweight and compact design makes it easy to maneuver around tight spaces.
Finger attachment allows you to get into hard to reach areas.
Hook and loop system makes it quick and easy to change out sandpaper sheets.
Dust-sealed switch protects against dust ingestion for long switch life.
1.4 amp motor provides plenty of power for material removal with 14,000 orbits per minute.
Drawbacks:
Some users have found that the sander leaves swirl marks on the surface being sanded.
The palm sander can be a bit noisy.
The dust collector isn't always effective at keeping the work area clean.
Our Verdict
the DEWALT Palm Sander is a great tool for light to medium sanding projects. It's lightweight and compact design make it easy to maneuver around tight spaces, and the finger attachment allows you to get into hard to reach areas. The hook and loop system makes it quick and easy to change out sandpaper sheets, and the dust-sealed switch protects against dust ingestion for long switch life. The 1.4 amp motor provides plenty of power for material removal with 14,000 orbits per minute. However, some users have found that the sander leaves swirl marks on the surface being sanded, and it can be a bit noisy. Additionally, the dust collector isn't always effective at keeping the work area clean.


Bosch ROS20VSC Palm Sander: 2.5 Amp 5 Inches Corded Variable Speed - Link
The Bosch ROS20VSC is a 5″ random orbit sander, that is a popular model choice for many buyers. This one has a price of around $60, depending on where you make your actual purchase. Overall, over 100 buyers at Amazon rate this particular model at 4.8 out of 5 stars, which is an excellent rating. Bosch make great tools so if you want to own a sander of real quality, then this would be a very good choice.
One buyer said this about their purchase:
Below you will find a detailed review which I hope that you find really useful. If however, you don't have time to read it all, then you can go here for best prices and any available discounts. At the moment, this one costs around $60 on Amazon which is a good value price. It has continued to fall in price since it was launched.
For those who like the detail, then please continue to read below.
Key Features of the Bosch ROS20VSC 5-inch Random Sander
This model is a 5″ sander and that of course is the most popular size for these type of random orbit sanders. Like almost all of the Bosch sanders, this one also comes with a very good dust extraction system, and one that actually works pretty well. Most general users now prefer the 5″ option as it is just easier to use.
Bosch Motor
This sander is powered by a 2.5 Amp motor, and it also has variable speed, with between 7,500-12,000 orbits per minute. The speed is controlled by a simple dial, making it super easy to use. No buyer has had any complaints about the motor burning out. That is always a great sign.
Hook & Loop Disc Attachment
This sander uses the hook and loop method which again is the most popular choice. In addition to that most Bosch sanders also use thousands of small hooks on their attachment to really grip the discs. This works really well and buyers do seem to love this system. There is nothing more annoying than discs flying off when you are trying to get something done.
Ergonomics - Feel In The Hand
This is often overlooked, but I think it is probably the most important thing of all. If you have ever used a cheap or poor quality sander, then it feels clumsy in the hand. It will probably vibrate a lot, discs and paper keeps tearing, it only has one speed and can gouge at start-up and also leave swirl marks.
It just does not feel good or easy to use and can drive you cuckoo! A few years back, unless you spent a fortune, then many of the sanders available were just like that. Companies like Bosch have gone a long way to improve them.
Bosch ROS20VSC User Experience
The Bosch ROS20VSC and the ROS20VSK models 120-volt variable speed random orbit sander kits have been designed not only to work, but to have a great user experience. There is minimal vibration, dampening systems to prevent swirls, soft grips to hold, and these sanders are also simple to use.
Now like anything, there is a certain amount of skill level required, to get the best use out of these. That comes with a little practise. Tools like these just make that a great deal easier. Personally I believe that with just a little practise almost anyone can become skilled in the use of a sander. One buyer said this:
Bought this fella this past summer for sanding bead board for
remodelling project…. It's great !!!!
I'm nearly 60 yo and disabled yet found this very easy to use."
Other Features To Consider
It is a corded electric product
This one comes with a carrying bag which I like and is really useful if you move about
It measures 5 x 6 x 9″ and weighs 3.5 lbs - a nice solid weight
It has an orbit diameter of 3/32″ (2.5 mm)
Works off 120 volts
Summary and Recommendation
This is a very good sander at a pretty decent price point. Buyers clearly like this one a lot. It does not leave swirls and is pretty easy to use. It is a tool that will allow you to get many different jobs done around the home.
We would recommend the Bosch ROS20VSC as buyers who have left reviews give this sander a very high rating.

Makita Bo4556K 20 Amp 4-1/2-Inch Finishing Sander With Case - Link
The Makita sander operates quickly and smoothly at 14 000 orbits per minute.
Featuring a clamp lever for quick and easy paper loading, this beauty makes it even easier on the operator with its rubberized and contoured handle. Ball-bearing construction ensures a quieter operation.
Comes with sandpaper, dust bag, punch plate, and storage case.
Sanding and refinishing furniture is a chore, but an electric power sander will get the job done effectively. They are designed for home use, and the options we've listed here are relatively foolproof.
Remember to wear eye protection as well as a dust mask. With the right sander and abrasive paper, you will be able to refinish your own furniture and take pride in your DIY skills!
Assuming that you are considering the Makita Bo4556K 20 Amp 4-1/2-Inch Finishing Sander With Case as a possible furniture sander, here is a list of pros and cons to help you make your decision:
Advantages:
The powerful 20 amp motor ensures quick and even sanding on all types of furniture surfaces.
The dust collection bag helps to keep your workspace clean while you work.
The included carrying case makes it easy to transport and store the sander when not in use.
Drawbacks:
Some users have found that the dust bag can be difficult to remove and empty.
The sander may leave behind some swirl marks on darker woods.
Our Verdict
The Makita Bo4556K 20 Amp 4-1/2-Inch Finishing Sander With Case is a great choice for those looking for a powerful and reliable furniture sander. While there are a few minor drawbacks, the advantages far outweigh them.


Black & Decker BDERO100 Review - Link
The Black & Decker BDERO100 is a 5″ sander and is a best seller online on sites like Amazon. That, of course, is for a very good reason. You don't get to be a best seller if it is not a very good product. There are well over 200+ buyer reviews and this has a very high overall rating of 4.6 out of 5 stars. It is a very popular random orbital sander option for many people.
This is also really well priced and comes in at under $30, which is in our opinion, really good value for money. This is a corded electrical product, and it is hugely popular with many people.
If you do not have the time to read my full review, then you can click here to go to the product page to get the best prices and any available discounts currently being offered by Amazon.
For those of you who have a bit more time, then please feel free to continue reading.
Key Features of the Black & Decker BDERO100
This small sander is good for removing lots of stock quickly and can also produce a high quality finish.
It uses a hook and loop system and that does help a lot for making fast and easy paper changes.
It also has a dust sealed switch to keep all dust and debris out, to extend tool life.
It weighs 3.2 lbs and measures 7 x 6 x 5″ so nice and compact. There is a lot to like about this affordable orbital sander. The cord is just over 6 feet long but I have always found that with most of these power tools that are corded, you will need some type of extension cord.
I tend to use Bosch sandpapers as they are very good and the 80-220 grain work well with this particular model. Some people do prefer the black and decker orbital sandpaper, but personally I think the Bosch works better. Either way it uses the simple hook and loop system that does ensure fast and easy paper changes.
Like so many sanders they will all have their good points and bad points. This one for example is quick at removing stock and also leaves a nice finish. It works well on curved surfaces but is not great on recessed corners. Unless you have a vacuum dust system, then what you get on these machines just never works that well.

Buying Guide for the Best Hand Sander for Furniture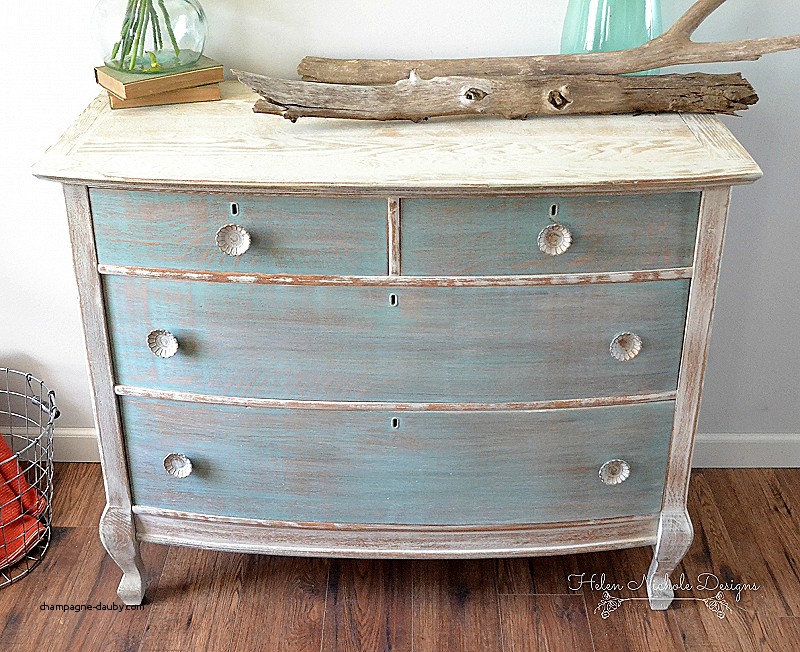 When it comes to sanding furniture, there is no one-size-fits-all solution. The type of sander you'll need depends on the size and type of furniture you're working on, as well as your own personal preferences. In this buyer's guide, we'll take a look at some of the different types of hand sanders available on the market, so you can choose the right one for your needs.
The Sander Type
There are three main types of hand sanders: random orbit sanders, palm Sanders, and belt Sanders. Random orbit sanders are the most popular type of sander for furniture projects. They have a round pad that spins in a random pattern, making them good for both large and small surfaces. Palm sanders are smaller and have a square pad. They're good for tight spaces and corners. Belt sanders are the largest type of hand sander. They have a long, narrow strip of sandpaper that moves in a continuous loop. Belt sanders are good for large surfaces, but can be difficult to control.
The Size of the Furniture
When choosing a hand sander, it's important to consider the size of the furniture you're working on. If you're working on large pieces of furniture, you'll need a larger sander. Smaller sanders are better for smaller projects. You should also consider the type of wood you're working with. Softer woods like pine or cedar will require a different type of sander than harder woods like oak or mahogany.
What Type of Abrasive You Want to Use
You'll also need to decide what type of abrasive you want to use. Coarser abrasives will remove more material faster, but they can also damage the wood if you're not careful. Finer abrasives will remove less material, but they're less likely to damage the wood.
The Price and Warranty
Once you've chosen the right type of hand sander for your project, it's time to start shopping around. There are a few things to keep in mind when shopping for a hand sander. First, consider the price. Sanders can range in price from around $30 to over $100. The more expensive sanders will usually have more features and be made of higher quality materials. Second, think about the warranty. Some companies offer longer warranties than others. Finally, consider the brand. Some brands are better known for their quality than others.
Once you've found the perfect hand sander for your project, it's time to get to work! Follow the manufacturer's instructions carefully to avoid damaging the wood. And most importantly, have fun! Sanding furniture can be a relaxing and rewarding experience.
Tips on Using Your Sander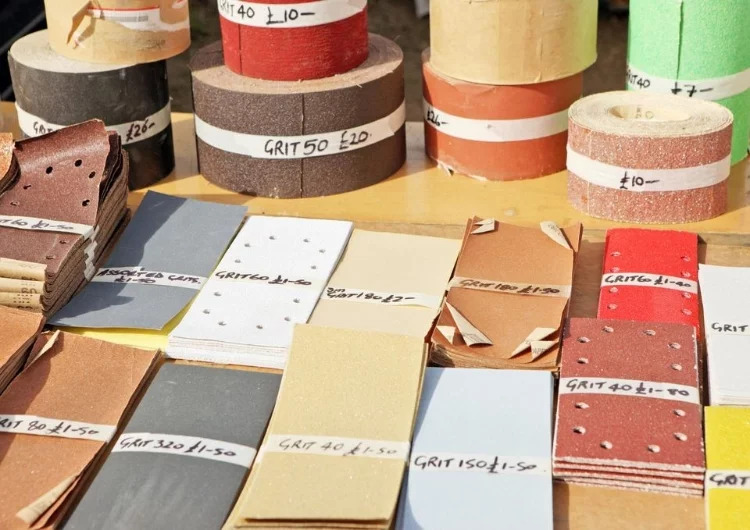 When you start a project and need to remove an old finish, you'll be using the biggest hand sander with the grittiest paper.
After removing the finish, you'll be moving down to a lighter sandpaper with a finer grit. It'll give you a smooth surface to add your own personality through stain or color choice.
Don't bear down with the machine. While you think might think that pressing down on your electric sander would make the work go faster, it can actually slow down the motor and the paper.
This can cause the motor to overheat. An overheated motor will break down the sander over time.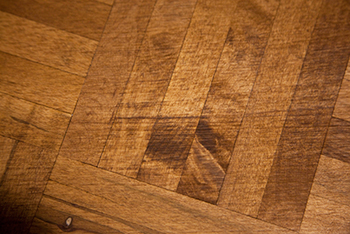 Never hold the sander in one spot for any prolonged length of time. If you have a stubborn area, use a sweeping motion over the spot and move away.
Don't stop the sander while leaving it on the wood, either. It'll create grooves that you'll have to work harder to remove.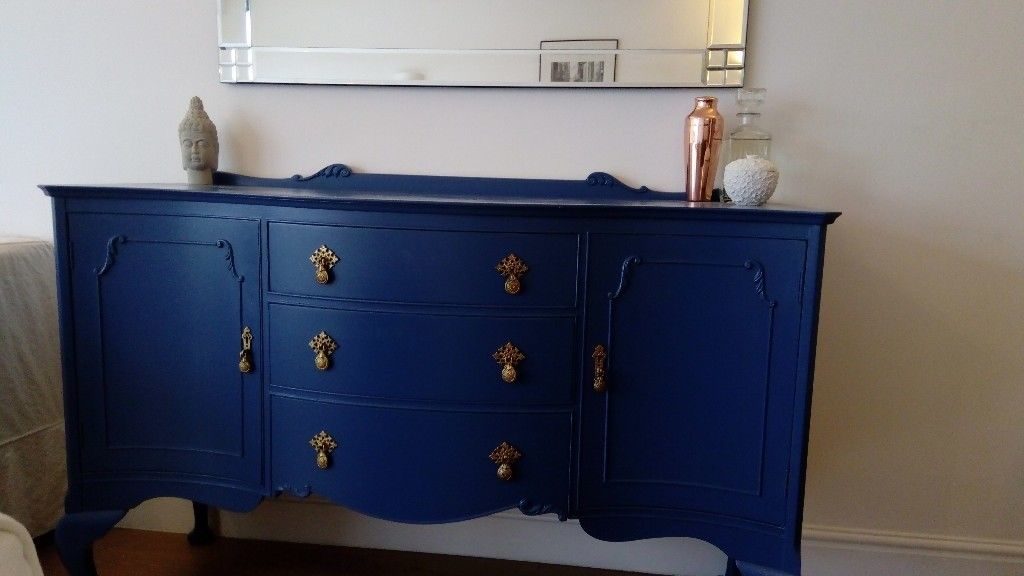 We've put together a list of five hand sanders that will help speed along the process and give perfect results.
First up, we've got this all time great multi-purpose machine.
Benefits of Using a Hand Sander for Furniture
A hand sander is a tool that can be used to sand down rough surfaces or to smooth out uneven edges. It can also be used to remove paint, varnish, or other finishes from wood.
There are many benefits to using a hand sander for furniture. First, it can save you a lot of time and effort. Sanding by hand can be very tedious and time-consuming, but with a hand sander, the job can be done much more quickly and easily.

Second, a hand sander will give you a smoother finish than you could achieve with sandpaper alone. The rotating action of the sander will help to create a smoother surface than if you were just using sandpaper.

Third, a hand sander is less likely to damage your furniture than sanding by hand. When you sand by hand, you run the risk of scratching or denting the wood. However, a hand sander will not cause any damage to the surface of your furniture.

Fourth, a hand sander is more versatile than sandpaper alone. You can use it to remove paint or varnish from wood, or you can use it to create a smooth, even finish on uneven edges.

Finally, a hand sander is relatively inexpensive. Sandpaper can be quite expensive, but a hand sander will cost you much less. In addition, you won't have to buy new pieces of furniture if you decide to switch to using a hand sander.

If you are looking for a tool that can save you time and effort, and give you a smoother finish, then a hand sander is a great choice. There are many different types and brands of hand sanders available, so you should be able to find one that meets your needs.
Conclusion for Furniture Sander Buyers
Now that you know what to look for in a furniture sander, we hope you feel confident about choosing the right one for your needs. Remember to always read the manufacturer's instructions carefully before using any power tools, and always wear protective gear when sanding. With these tips in mind, you're sure to find the perfect furniture sander for your next project!