Chimineas, otherwise known as those outdoor fireplaces which feature a chimney on top, have been around for centuries, originally being made from clay or various types of earthenware.
And, for centuries dating back thousands of years, earthenware was basically the only option when it came to chiminea materials, this being pre-industrial revolution times.
As great as clay chimineas were and still are, they do have one flaw that affects them, specifically, and that is that they are more liable to break, as things made from clay tend to do sometimes.
In more recent times, post-industrial revolution, chimineas started to appear made from other materials than clay, with one such material being cast iron.
Top Chimineas in 2023 by Editors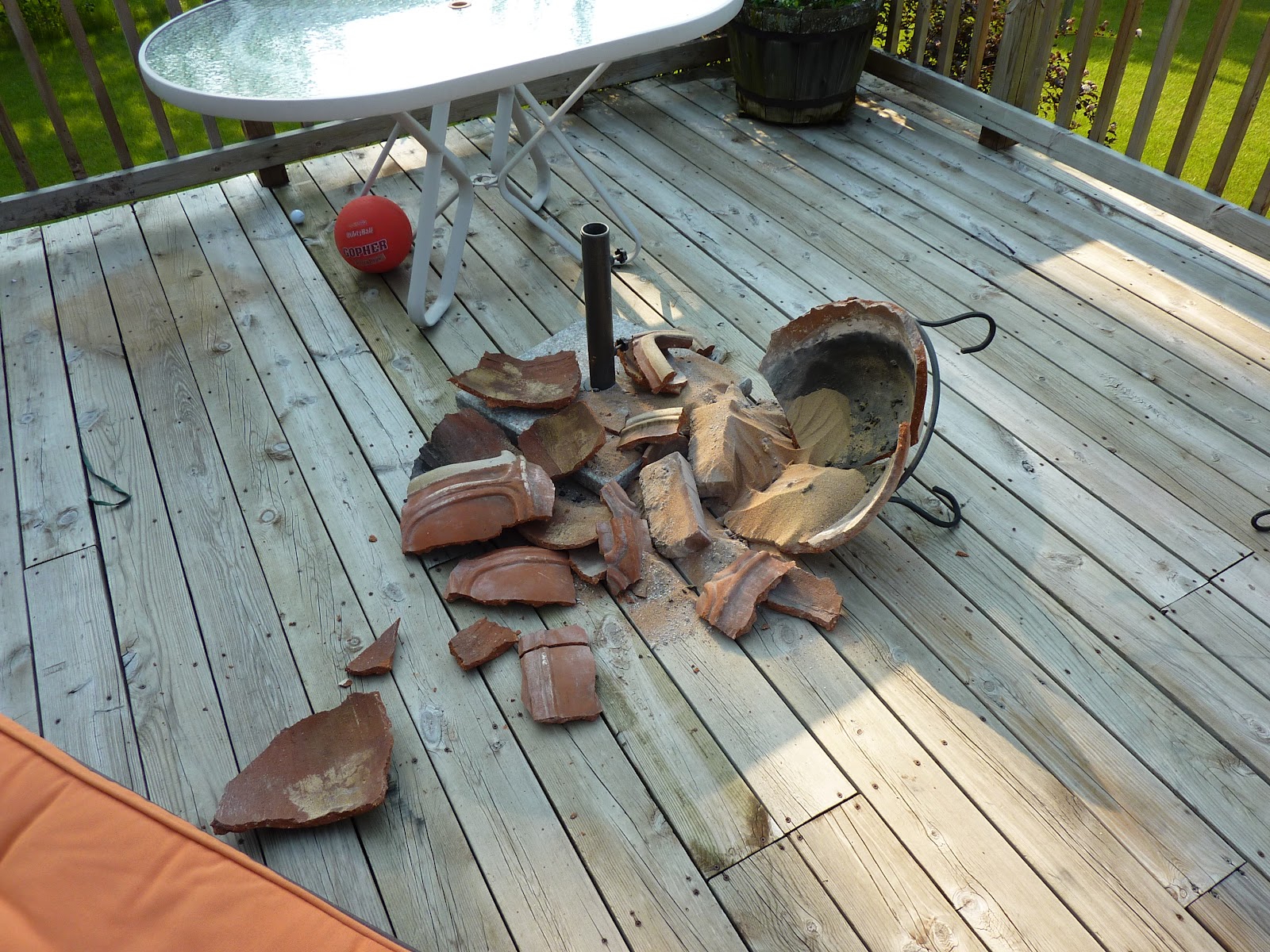 While still maintaining the classic shape and style of clay chimineas of the past, cast iron chimineas are far more durable than their clay counterparts, making them a great choice for those who wish to have a chiminea in their backyard for either cooking or simply fireside entertaining.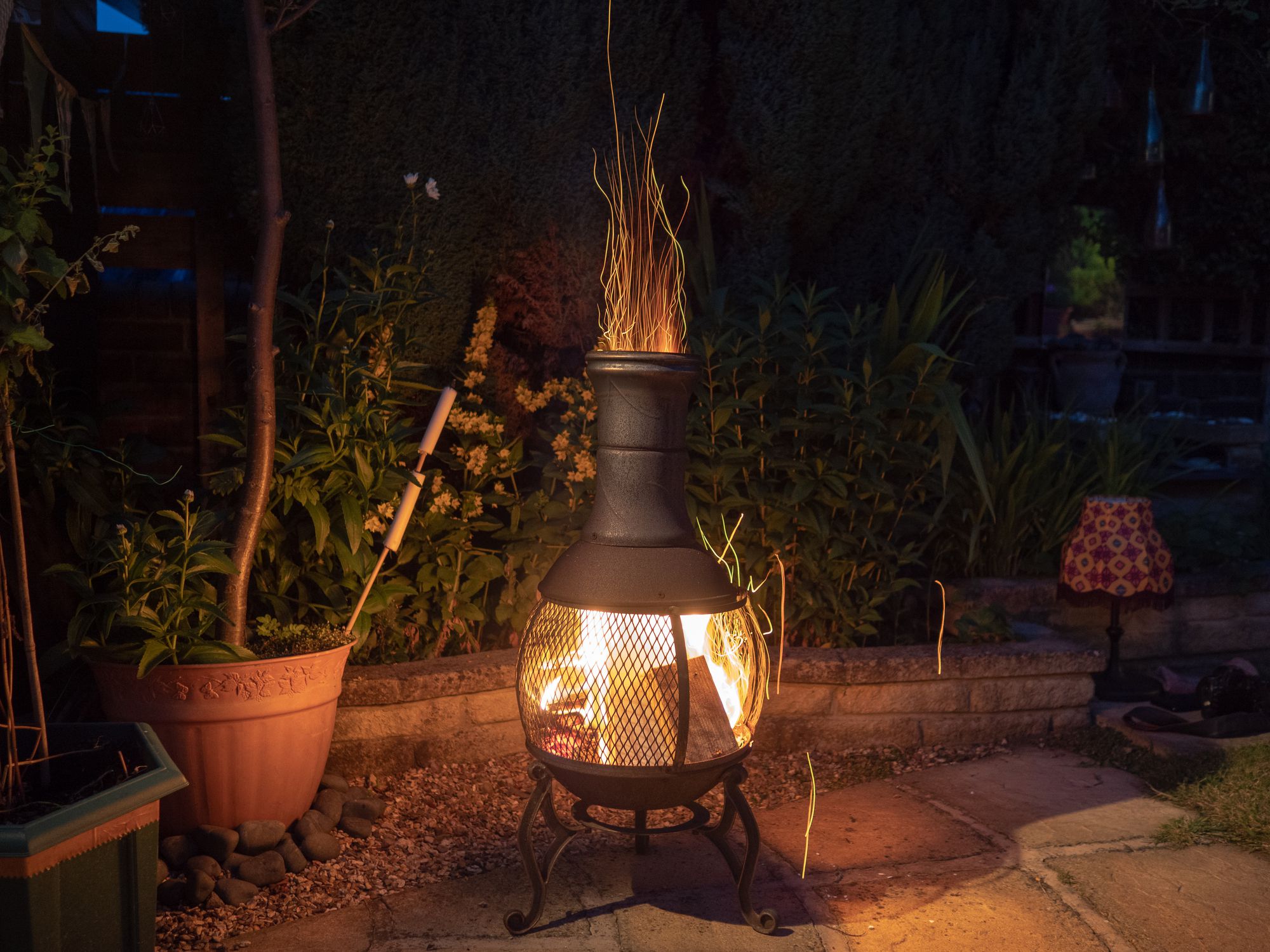 Today we review several top models of these durable outdoor-only cast iron fireplaces that you can find on sale today.
This includes some very heavy duty tall, large, and even luxury models for your yard!

Many have asked if they can use their chiminea on their wooden deck. The short answer is NO - as burning hot metal chiminea + wooden deck = bad news. Many an avoidable accident has been caused this way.
More on this matter closer to the end of the article.
Why Cast Iron Chimineas Are The Best
Sometimes spelled "chimenea" or "chimnea", cast iron chimineas carry a lot of the same shapes and features of the best chimineas.
However, the cast iron build makes them similar to European pot bellied stoves in most cases.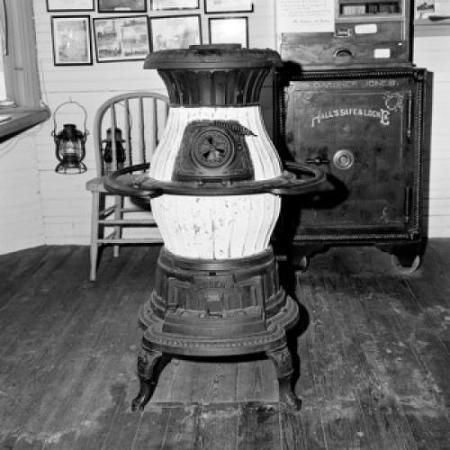 While metal chimineas are closer to the contemporary side of things, we usually find the cast iron versions very much stick with the rustic appeal similar to the traditional clay chimineas.
They are more heavy-duty than their clay cousins, however, this does come with somewhat of a higher need for routine care and maintenance.
We admit that this is a lengthy article, as it is exhaustively researched.
So, below you will find a table of contents with "jump links" where you can get around easier. If there is something specific you're looking for, just jump to the topic you want to read about by clicking below.
Chiminea Vs Fire Pit: The Eternal Debate
It can be a toss up for some people between buying the classic free-standing chiminea, which is basically a pot-bellied fireplace / oven, or an in-ground fire pit (shown below).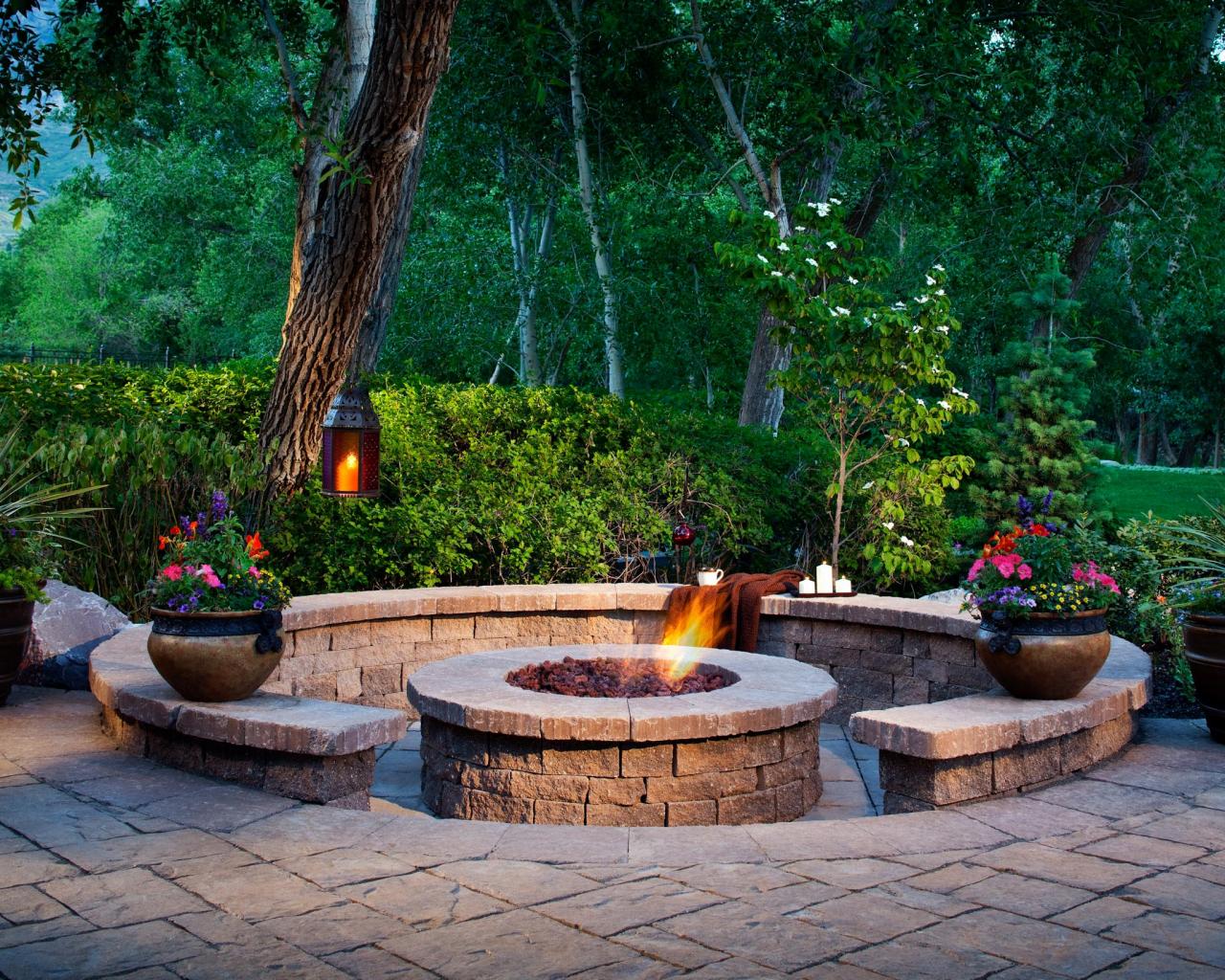 There's no question that outdoor backyard fireplaces, regardless of whether it's an in-ground fire pit or a chiminea, create cozy atmosphere and ambience for a summer's night.
Now, before we jump into reviewing the iron chimineas, we will contrast and compare chimineas versus fire pits so you can see why chimineas are the better investment, in our opinion.
Interested in a clay chiminea instead? Visit our top picks here!
Chimineas are attractive, and create a focal point. They are also much safer than fire pits since they contain the fire, rather than have the wind blow the fire around (and inevitably into your face).
Chimineas direct smoke up through their chimneys so you don't get smoke in your face, which is one of the biggest problems with fire pits.
Oh, and another plus of chimineas is that, if you decide to move to another house, you can take yours with you.
They are, although heavy at 150 lbs or so, possible to move without breaking, as they are made of cast iron. That said, they are not unbreakable and must be moved with great care.
Clay chimineas, as you might expect, have been known to crack a lot easier if they are jostled or bumped a lot (ie. in a moving truck).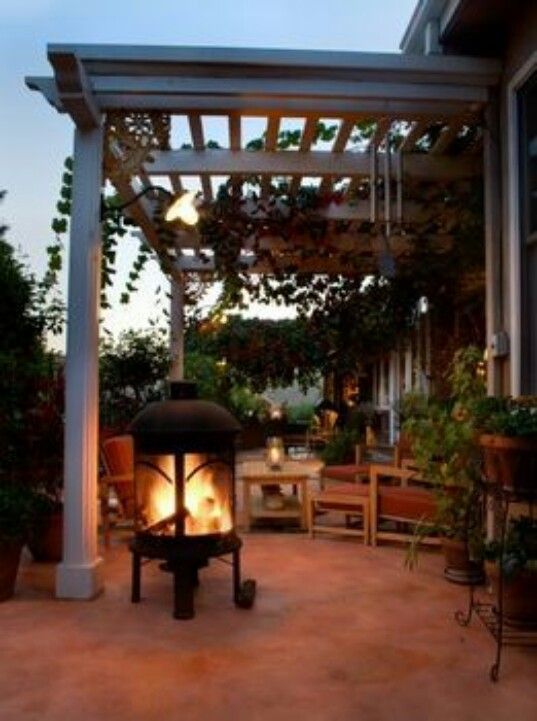 Fire pits are not as attractive but they do allow a large number of people to gather round, and sort of occupy their own little (or big) area.
Note that some chimineas allow for 360 degree viewing of the fire. Fire pits are permanent and they may even be illegal in some cities. There is not a cover or chimney, so smoke goes wherever the wind blows and always ends up in your eyes.
A notable feature for metal and specifically cast iron chimineas is that some models might lend themselves to cooking, as they can take the heat and there's ample room for using them as an oven.
The larger, sturdier bodies are typically suitable for roasting a few marshmallows, doing some light grilling, and even baking a pizza or some fresh bread.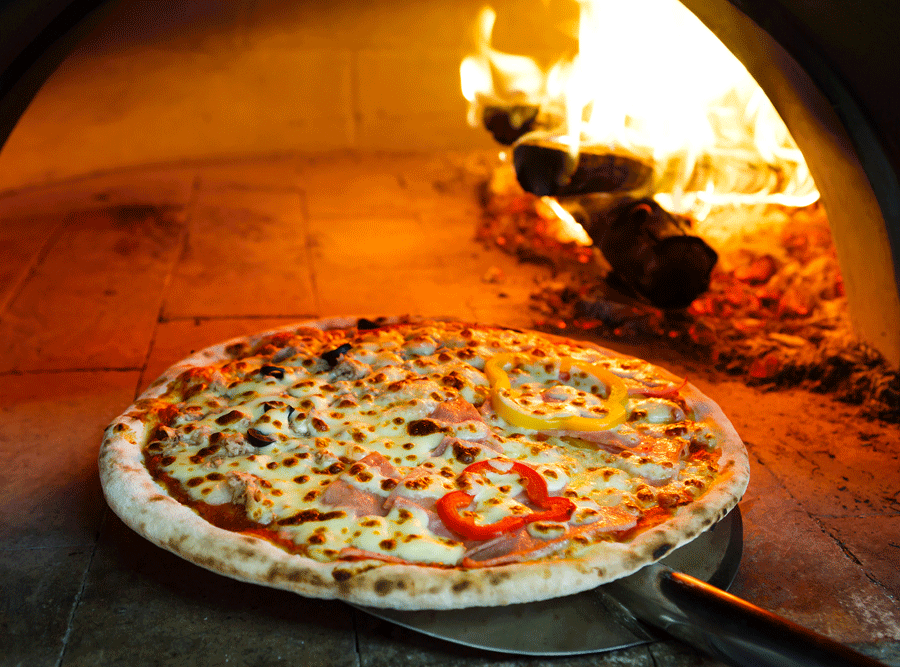 Some manufacturers might even go as far as including grilling trays and designs that facilitate cooking and baking.
Generally speaking, cooking with a chiminea is an excellent idea, however, this doesn't work for every single one on the market. You wouldn't want to confuse these with actual BBQ's that are made to grill steaks like it's no one's business.
That said, cooking in a chiminea is a unique experience and gives it it's own flavour, based on how the fire and smoke move through the chiminea itself, and taking into consideration what it's made with (cast iron, in this case).
This is why we have also gone ahead and compiled a separate lineup for metal chimineas used for cooking for those who are curious to try it out.
Overall, whether you plan on cooking with your chiminea or not, having one in your backyard will certainly brighten up your outdoor space, provide great warmth, and be a most captivating centrepiece.

Let's take a look at reviews for the best cast iron chimineas for sale right now!
Top 6 Best Cast Iron Chiminea Reviews 2023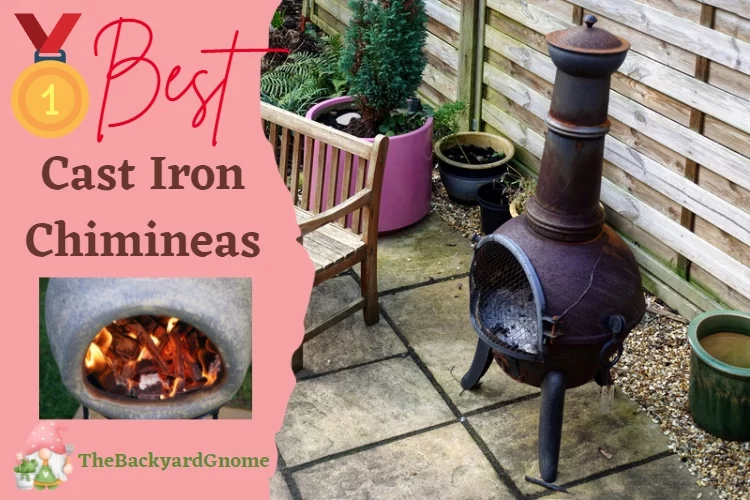 This cast iron chimenea is perfect for your garden or patio. It features a simple design with an antique bronze finish. The fire pit has a large diameter, making it perfect for burning wood. The chimenea also has a cast iron grate, which makes it perfect for cooking food. This fireplace is sure to keep you warm on chilly nights.

Advantages:
It's very sturdy and well-made.

The design is timeless and classic.

It's big enough to provide warmth for a large area.

It's easy to light and use.

It's relatively inexpensive.

Drawbacks:
It's heavy and difficult to move around.

The cast iron can get very hot, so be careful not to burn yourself.

The grate inside the chiminea can get clogged with ashes, so you'll need to clean it out regularly.

You have to be careful not to put too much wood in, or the fire will get out of control.

If it rains, the fire will go out and you'll have to start it again from scratch.

Our Verdict
If you're in the market for a new outdoor fireplace, the Chimenea Fireplace Cast Iron Outdoor Fireplace Fire Pit by Bali Outdoors is definitely worth considering. This cast iron chiminea is durably built and features an attractive antique bronze finish that will complement any outdoor space. The fire bowl is large enough to accommodate plenty of wood, so you can enjoy a long-lasting fire, and the smoke stack ensures that smoke stays away from your guests. Best of all, the Chimenea Fireplace comes with a spark screen and log grate, so you can use it with confidence knowing that your family and friends are safe.


At the top of our countdown, we're gonna take a gander at the Cast Iron Casita Chiminea by none other than the Blue Rooster company.
This pyramid chiminea is highly unique. Blue Rooster distinguish themselves as a manufacturer of premium chimineas that are simple, stylish, and of undeniably high quality.
Also a bit of a change from the age-old lightbulb shaped chiminea, the Casita comes in a much more rectangular stepped pyramid shape.
Despite the design alteration, you can still clearly distinguish a body as well as a chimney (or funnel in this case) rising from it.
The thing to know about the Casita is that it will be a heavy-duty chiminea. It will demand a commitment from you in terms of the maintenance, but if done right, it will reward you time and time again by being one of the most beautiful and reliable models of its kind.
It weighs in at 220 pounds and is 49 inches tall while measuring 22 inches by 18 inches at the base. In other words, it's heavy, but not extremely tall compared to some others on this list.
We should mention, that the Blue Rooster company has a great reputation for chimineas in general, and they have a number of great designs to choose from.
That said, we were first smitten by the intricate designs found on the Casita model, with is pyramid structure and the sun design work (shown below).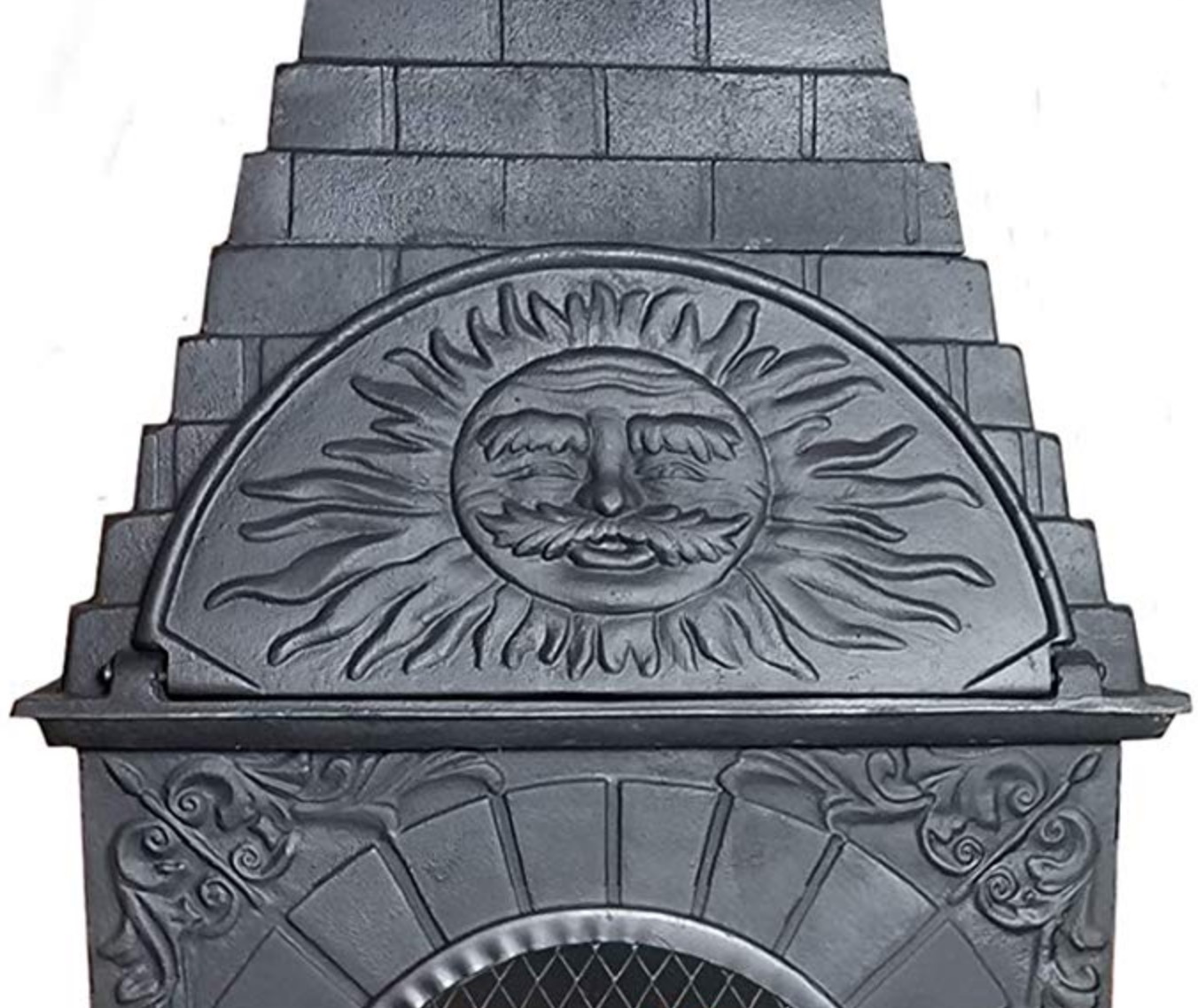 When it comes to Blue Rooster chimineas, we would have to say that our second runner up would be the Dragonfly model.
This is a more standard looking chiminea in terms of others you might see, and a great model in its own right and well reviewed to boot by the majority of people who own one.
The Blue Rooster Dragonfly Cast Aluminum Wood Burning Chiminea In Charcoal

Back to the Casita model. While there isn't much installation required, the size of this model does make it somewhat tricky to set up in the desired place.
Once it's ready to go, however, the heavy-duty build makes sure that it will last a long time while providing unparalleled warmth and accentuation to your patio space.
In fact, it is such a durable item, that the manufacturer gives the go-ahead for it to be used in a commercial setting as well as residential.
One of the best features of the Casita that we've found is that it is fully equipped to work as an oven as well.
Everyone in our list so far has been capable of handling a moderate amount of chiminea-style cooking, whether you're roasting or grilling.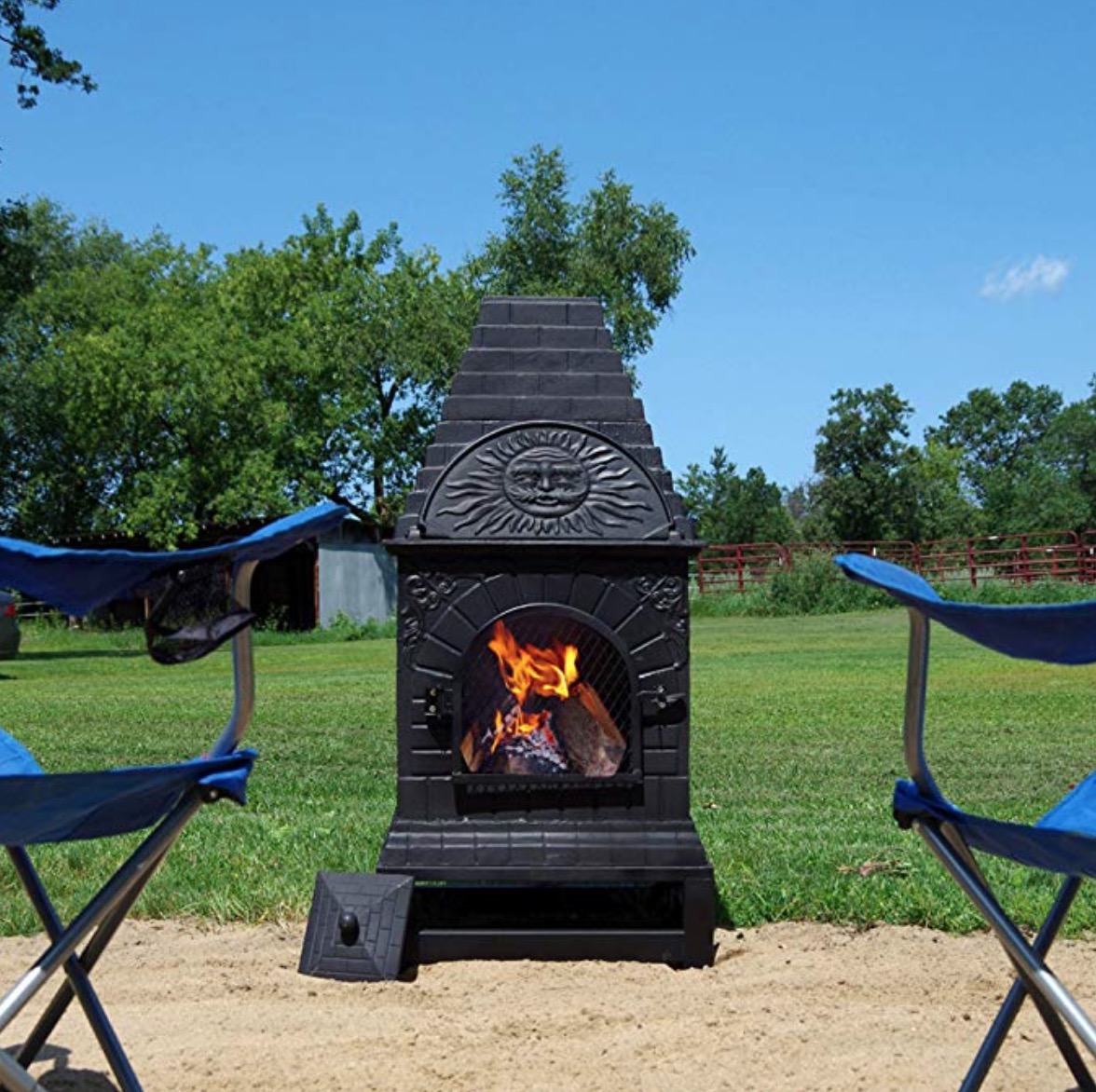 However, the Casita can handle much more as it has a considerably larger amount of space and is even designed to be able to bake bread or a pizza up to 16" in diameter.
According to Blue Rooster themselves, the dimensions of the door are "15.5" at widest point at the bottom by 7″ high".
If you are looking for a chiminea that is in it for the long haul, while also flawlessly satisfying all of your backyard fire needs, the Casita is your perfect choice.
Any complaints?
This chiminea is perhaps the best reviewed there is, with the only complaints being about it not being the biggest of the bunch.
Read our full review of this chimenea
Visit the Blue Rooster website here

Moving on to a more relatively compact chiminea, we have the Deckmate Corona.
The Deckmate Corona is a durable cast iron outdoor chimenea model that clocks in at 35 inches tall and 35 pounds (which is considerably more lightweight relative to size compared to the Oakland Living models we'll look at next).
It is overall a more compact version of the very well regarded Deckmate Sonora chiminea by the same company, but packing an equally strong punch in terms of value and quality and lots of good reviews.
Below is a picture of the Sonora, for comparison's sake.
Deckmate Sonora Outdoor Chimenea Fireplace Model 30199

As you can see, the Corona and Sonora are very similar, like non-identical twins. The reviews of the Corona, overall, are just slightly more glowing (no pun intended), and we believe the Corona is a better model, although it is slightly shorter. Aha, but it is also cheaper, my friends, by a fair shake.
That said, although people enjoy this chiminea for the most part, you'll need to chop up your wood to the point where no large logs will fit in the Corona, only smaller pieces of about a foot long will fit inside.
What we really enjoyed about the Corona is the fact that it is particularly light despite its class. This is coupled with a slightly more compact design using a shorter chimney, to make it one of the most portable and easy to maneuver chimineas out there.
The Corona features a steel protective mesh to keep embers secure, while sporting a rain cap for extra protection and a luxurious 360-degree opening in the fire chamber for an all-round view of the fire dancing within.
Any complaints?
The complaints about this model are centered mostly around it's shorter size. One solution, if you don't think this chiminea is tall enough, is to put something underneath it to give it a boost.

This 45 inch tall cast iron chiminea from Oakland Living is sure to be a star on your patio. Featuring a lovely bronze hummingbird design and a sturdy yet portable build with an antique bronze finish, this model is great for accenting outdoor spaces of any kind.
A bronze chiminea will stand out from the usual black or grey tone models on the market, giving the look of a vintage cast iron chiminea.
The assembly and placement shouldn't be too much of a concern as it comes with no extensive installation required and weighs in at only 96 pounds.
With moderate attention and care for this chiminea, the hardened powder coat finish along with the cast-iron build and stainless steel hardware will ensure that you will be enjoying this chiminea for years to come.
It can take up to three to five standard sized logs or charcoal as fuel and lends itself to some light grilling should you be in the mood to roast something up.
All you need to do is add a grill to the chiminea to get some steaks or burgers going while you enjoy the fire with friends and family.
Any complaints?
Some buyers have claimed that it took a while to ship, and that customer services may have been less than stellar.

Our second contender is also coming from the well known and loved Oakland Living brand.
The best cast iron chimineas should not only light up your patio and keep you warm at night, but should also provide some kind of decoration whether you are using it or not.
For example, during the day when you are not using the chiminea, this one will still make an impressive focal point for your backyard décor.
This one is very similar in features and attributes to the Antique Bronze Hummingbird chiminea, except it is quite a bit larger.
It's hard to deny bigger is better as this one clocks in at 53 inches, weighing in at 168 pounds for a greater presence and stronger impression on your patio space.
There are numerous sizes and shapes of outdoor chimineas for sale, but there's no denying the presence of a tall model. Plus, as mentioned earlier, the smoke that arises from the top will not be blowing into your face.
Similar to the Hummingbird model, Oakland Living likes to dazzle us with quaint and eye catching designs embossed into the chiminea.
This one features a charming leaf design that swirls around the body and the chimney. Similar to its counterpart it can take up to three to five standard sized logs or charcoal as fuel and is conducive to light grilling if you are feeling up for it.
Any complaints?
Buyers have mentioned that the instructions are not very clear, but that nonetheless, it isn't hard to assemble. Besides that, it's heavy, and some have had a hard time moving it from point A to B. Be aware, this thing is heavy at 160+ pounds!
Going back to Oakland Living for a bit, we are going to look at the Pentagon Chiminea / Firepit hybrid they put out.
It is definitely a change from the lineup so far as the Pentagon Chiminea Fire Pit borrows features from both standard chimineas as well as firepits. The first thing you will notice is the size and lack of chimney.
The Pentagon Chiminea Fire pit is a touch shorter than most chimineas, coming in at 34 inches tall, and lacks the traditional chimney rising from the body.
It is however quite a bit different than a regular fire pit as it's body is unmistakably alike to that of a chiminea fire chamber.
This puts our contender somewhere in between the two, making it an extra portable and contained fire implement that balances the best of the two worlds.
It features a 360 degree view into the chamber, protected by a steel mesh. While there is no chimney present, it has a vent at the top with a rain cover similar to standard chimineas.
It comes with a stoking fork and log grate, as well as integrated cooking plates if you want to do some roasting while you recline by the fire.
At the end of the day, this is all packaged in the very sleek and modern pentagon design that demands no less than your full attention.
Any complaints?
It has been said that this chiminea isn't delivered with adequate instructions, so as far as assembly, you're kind of on your own (except for one vague set of instructions).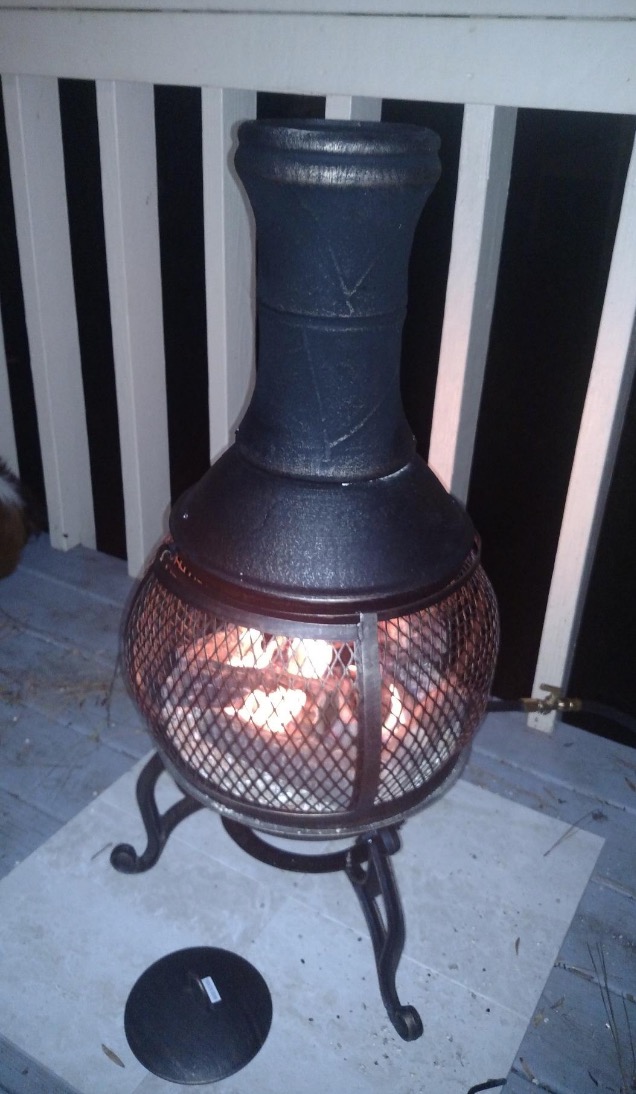 Metal chimineas have several advantages over their clay cousins, and this is largely due to the elemental factors of the materials used to build the chimineas.
Clay chimineas are water-based and formed with porous material. Of course they are sturdy and solid once the clay is formed, but they are prone to weather related damage from extreme heat, cold or water.
This comes in the form of cracks that worsen over time. They also crack easily when dropped. While we wouldn't necessarily describe clay chimineas as fragile, they are certainly more vulnerable than metal.

Metal chimineas tend to weigh much less than clay, making them easier to transport. They are not vulnerable to cracking but are vulnerable to water damage, so make sure you cover yours in the off season or long periods of inactivity.
Chimineas on the Deck? Preferably Not.
Oh, you're still here and still wondering if this can be done, eh? Quite honestly, it is not recommended that you set up a chiminea on your deck and this is for a number of reasons.
Decks are typically made of wood, and we all know that wood is flammable!
Should your chiminea spark and emit embers, the embers may land on the wooden deck and pose a fire hazard. Here's a possible best case scenario if things get out of hand.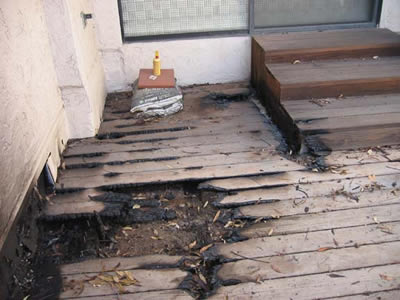 Now here's a worst case scenario…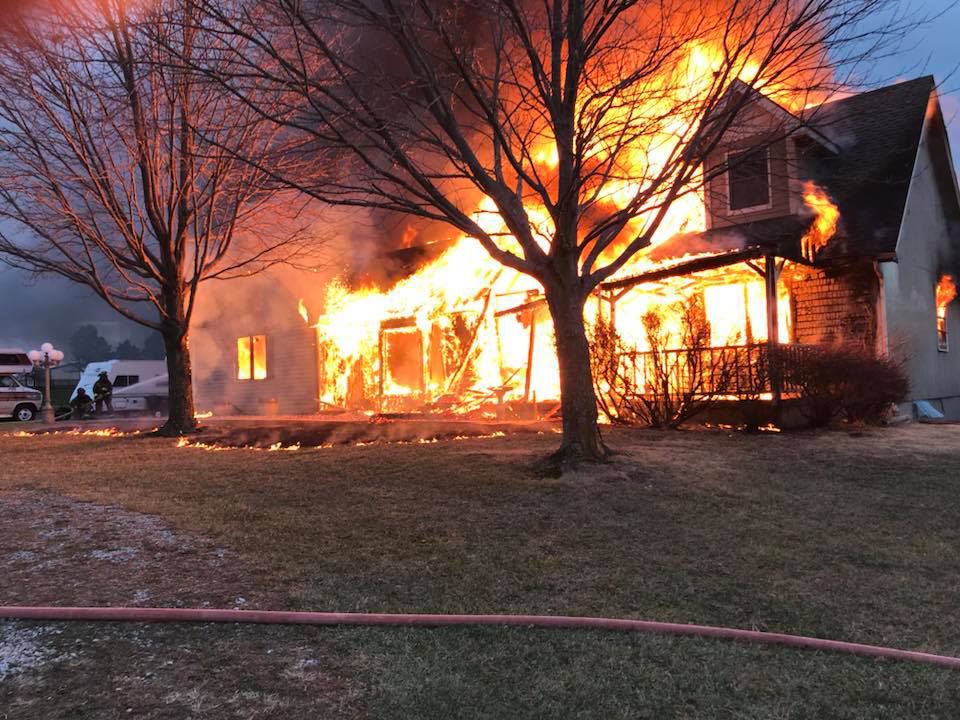 Actually, it could be worse than even this. It could be "deadly" house fire, not just a house fire.
That said, we know that not everyone has the space for both a concrete or stone patio in addition to a wooden deck.
Ideally, if you absolutely must, you would set up your chiminea on flagstone or pavers in the yard, but if you really want the chiminea on the deck and don't mind increasing your chances of an out of control house fire, here are some suggestions we give if you simply must have your chiminea on your deck:
Get some bricks or pavers. Build a platform with them, then place the chiminea on top. This will create an effective and fire-proof barrier between the source of the fire and the wooden deck. Some protection is better than none.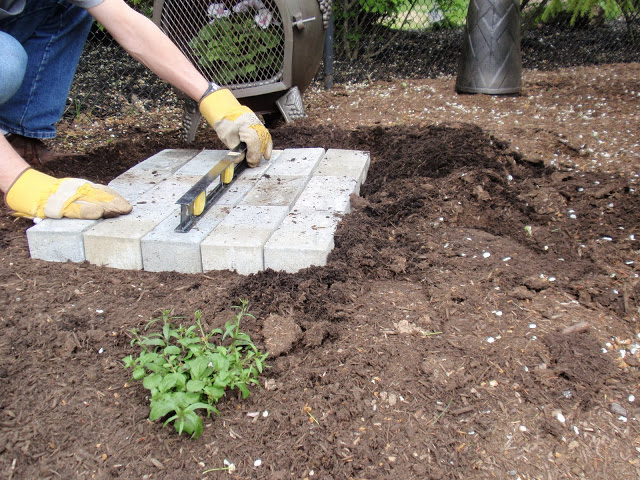 Of course, you will have to watch for flame and smoke that leaps off of the pavers, which is why this, again, is NOT something we'd openly encourage you do.
Other options for increasing the fire safety of your chiminea, regardless of where you put it, is to choose a chiminea with a built-in grate, or buy one separately.
The grate is the doorway to the oven and is typically made of mesh. It will contain the fire and catch any stray embers or sparks.
As well, it is a fact that some chimineas get hotter than others. Meaning, not every chiminea is going to burn a hole through your solid wood deck.
Of course, it just takes one small flame to burn down your whole house, but we also understand that chimineas are beautiful and yards can be small. Some folks can afford a chiminea, but their space is severely limited.
All in all, the closer you get to your home with the fire, the more dangerous it can be, and if you put a red hot chiminea on a wooden deck? We DO NOT recommend it, and neither will any other manufacturer of any chiminea anywhere.
Maybe you should listen to this before you go ahead and mess around with putting a chiminea on your deck or near your house, period.
Expert Tips to Clean Up Your Chiminea
Chimineas are great for creating ambiance and providing warmth, but they can be a bit of a hassle to keep clean. If you're looking for ways to make cleaning your chiminea easier, here are some tips from the experts:
Start by removing any ashes or debris from the inside of the chiminea. This will help prevent buildup and make cleaning much easier.
Use a stiff brush to scrub the inside of the chiminea, paying special attention to any areas that tend to accumulate soot or ash.
Rinse the inside of the chiminea with water and allow it to dry completely before using it again.
For stubborn stains, you may need to use a mild abrasive cleaner. Be sure to test the cleaner on a small area first to ensure it won't damage the finish of your chiminea.
With these tips, you can keep your chiminea looking great all season long!

Buy on Etsy, eBay, Walmart (limited quantity)
B H & G C0. Better Homes and Gardens Antique Bronze Cast Iron Chiminea, Durable cast Iron - Walmart, Etsy, Ebay
Chimenea Fireplace Cast Iron Outdoor Fireplace Fire Pit Antique Bronze Garden Treasures - Walmart, Etsy, Ebay
Casita Wood Burning Chiminea Outdoor Fireplace Grill and Oven. - Walmart, Etsy, eBay
BALI OUTDOORS Chimenea Fireplace Cast Iron Outdoor Fireplace Fire Pit Wood Burning Chiminea Dia.22" x H.45" - Walmart, Etsy, Ebay
The Blue Rooster Casita Wood Burning Chiminea Oven. Free Deck Protector Included! - Walmart, Etsy, Ebay
Deckmate Corona Outdoor Chimenea Fireplace Model 30075 - Walmart, Etsy, Ebay
Oakland Living Antique Bronze Hummingbird Chiminea - Walmart, Etsy, Ebay
Oakland Living Antique Pewter Leaf Outdoor Chiminea - Walmart, Etsy, eBay
Oakland Living Antique Bronze Pentagon Chiminea / Fire Pit - Walmart, Etsy, eBay
Conclusion for Cast Iron Chiminea Buyers
Let's end on a happier note, because we do love these chimineas, and we want you to have the ideal one for your home.
We could go on and on about the chimineas on this list. They're some of the most beautiful we've ever seen! The details are incredible! The materials will withstand anything your weather can throw at them, too.
Details are important, but if you don't have great materials, your beautiful chiminea won't look its best in a year or two. These are durable and well-crafted as well as being lovely to look at with the fire flickering inside.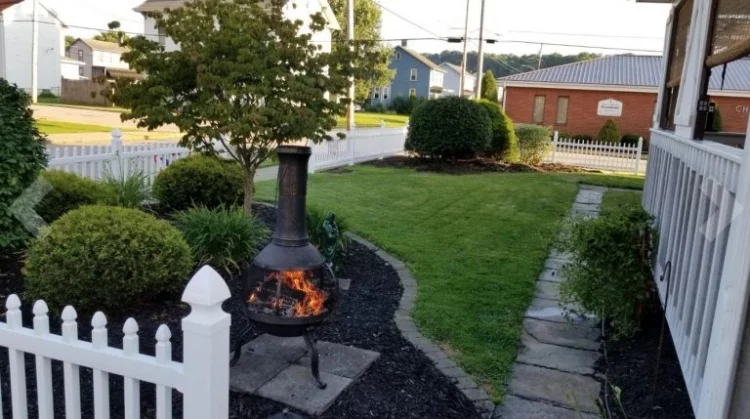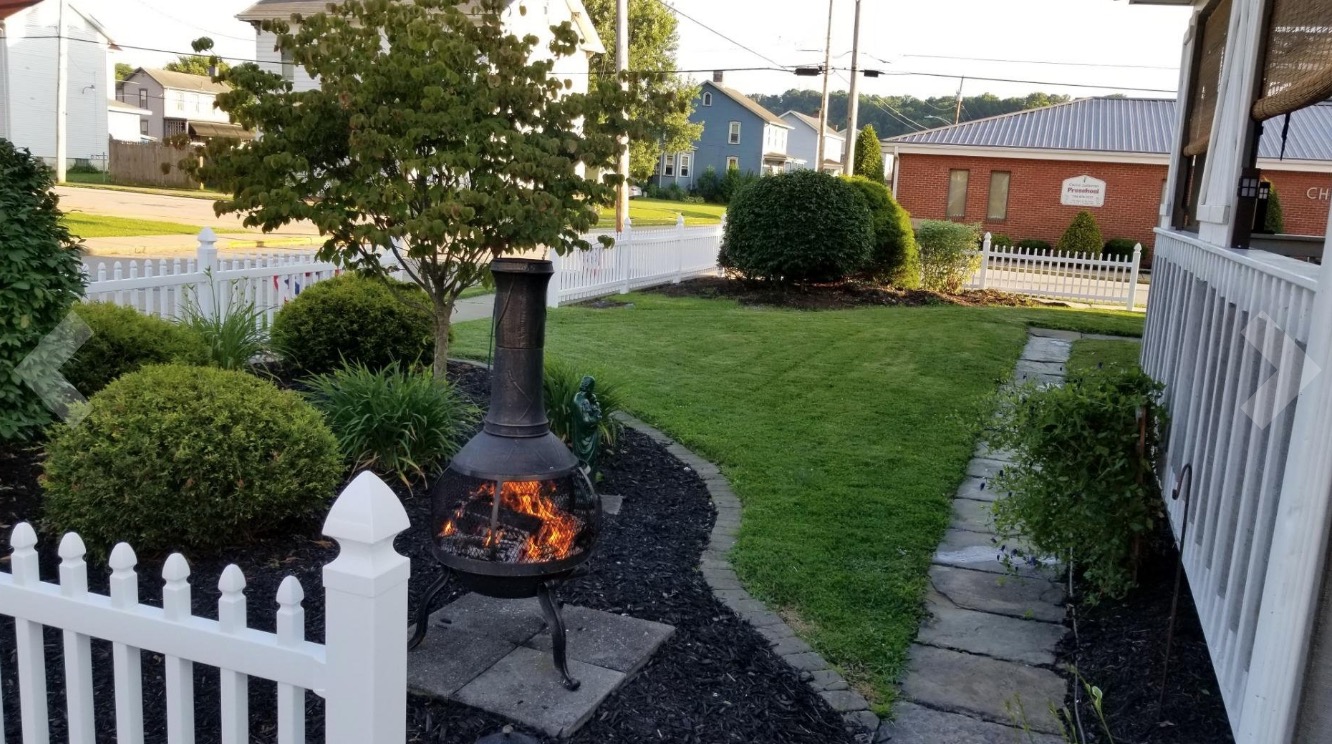 Related posts: