Last Updated on
By: The Backyard Gnome
They say everything comes full circle, and it is certainly true!  Over the past ten years or so, we have seen a drastic boost in the popularity of vintage clothing and themed parties. People of all age groups are opting for themed birthday parties, giving attendees a dress code, serving certain foods and playing music from the according era or theme.
RECOMMENDED: Severtson QuickFold Outdoor Portable Projector Screen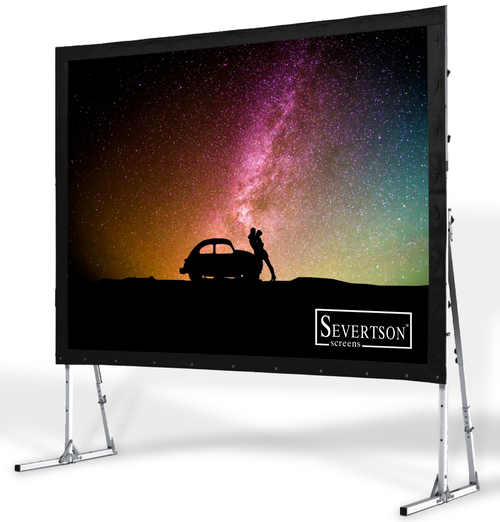 16:9 aspect ratio, large commercial-grade build
Premium quality material and coating
Suitable for both indoor and outdoor use, built for portability and outdoor stability
Incredibly versatile, easy to carry, set up, and tear-down

Available on The Backyard Gnome Store

Sizes currently in stock: 125″dia, 150″dia, 175″dia, 200″dia, 225″dia
Free shipping. Ships anywhere in the continental USA
Ships from Arizona, USA (1-2 weeks)
With bold patterns, bright colours, and wacky shapes, the 1970s are big in fashion and theme parties, and can easily be achieved with just the right amount of decoration and music.
How to Plan a 70's Party
First, let's set the foundation. What are some key components of the 1970s? The first thing that comes to mind might be the…er…spiritual experiences of the era. People will have to bring their own experiences. This was all based in the groovy freedom that the 1960s had brought us, with civil rights and anti-war movements. Many people across the world fought for change from the rigidity of the 1950s. as we go through the 1960s we see a big change from the rather formal wear of the beginning of the decade. Into the late 1960s we see the theme of freedom popping up in music, art, clothing, and the way people partied. It was all about immersing people in a life-changing experience, with interesting visuals and mesmerizing music. Anything to liberate the body, inspire people to dance and celebrate their lives.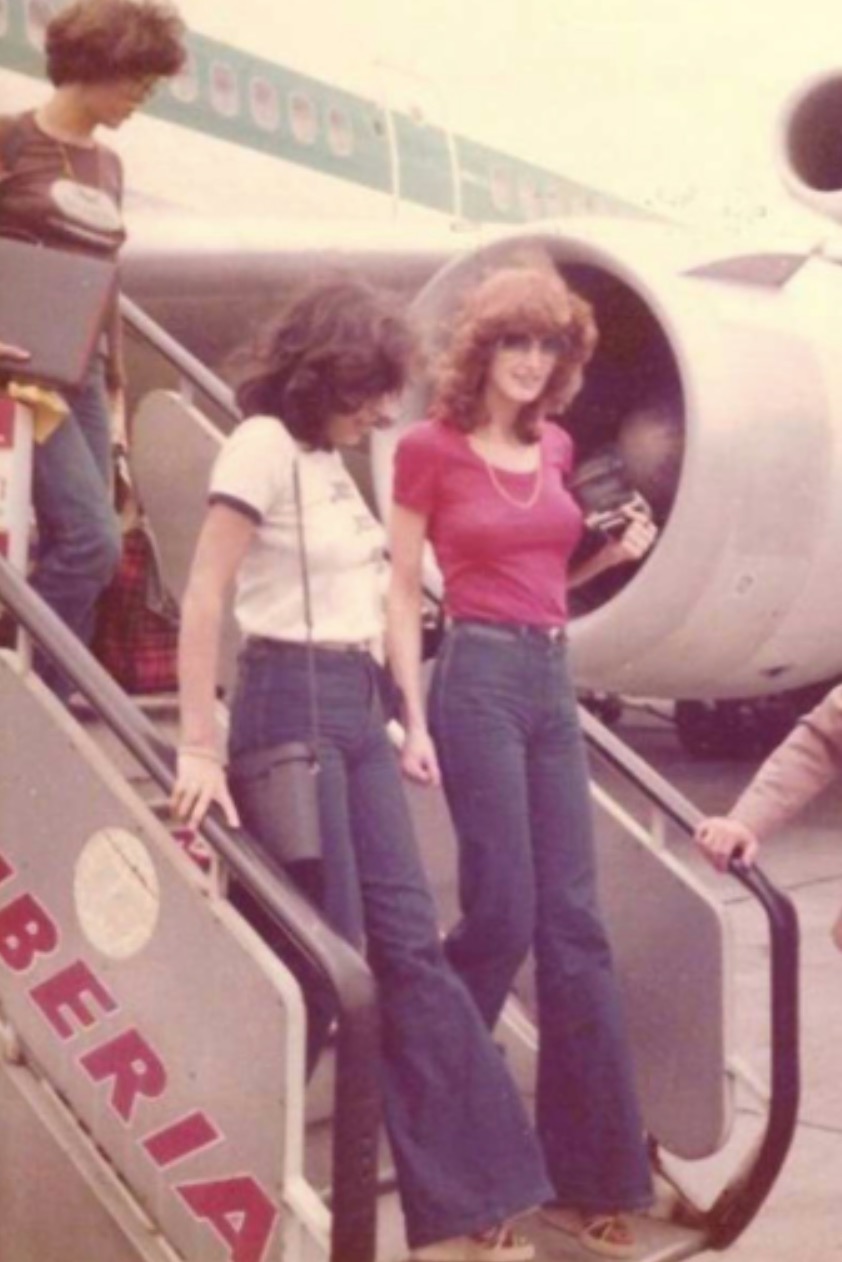 Setting A Groovy 70's Vibe For Your Party
First you will have to decide if you are going for an early 70s groovy, psychedelic theme, or a more disco-oriented party from the later part of the decade. As you will be hosting the party in your backyard, it will fit the architecture from the decade, which featured open-concept rooms. Again, the theme is freedom of movement and celebration of dancing and the body. It really was the party decade.
The 1960s hippies reminded us of the importance of nature. These trends carried into the 1970s, as seen in the bringing of nature into the home with wicker furniture, large house plants, and floor-to-ceiling windows. The organic moving shapes from the 1960s were out of fashion. The 1970s simplified by focusing on crisp, geometric shapes. Some easy ways to bring these elements to your party could be through the furniture you have. You could check local thrift shops for a groovy retro couch, and a few simple ottomans or pillows. Shag carpets were huge in the 1970s.
If you have a patio with a dining table, we recommend moving the table into the grass. Then get a shag rug and lay it on the patio, with that secondhand couch you found. At the right thrift shop, your decorations and everything for the party can cost you under $100. We recommend scoping for wicker furniture especially. Surround the main party area with lots of plants. Natural stone was seen in houses, with features like backsplashes or accent walls. Rock is expensive to install for the sake of a party, but if you already have this sort of feature in your yard, be sure to incorporate it into the party somehow.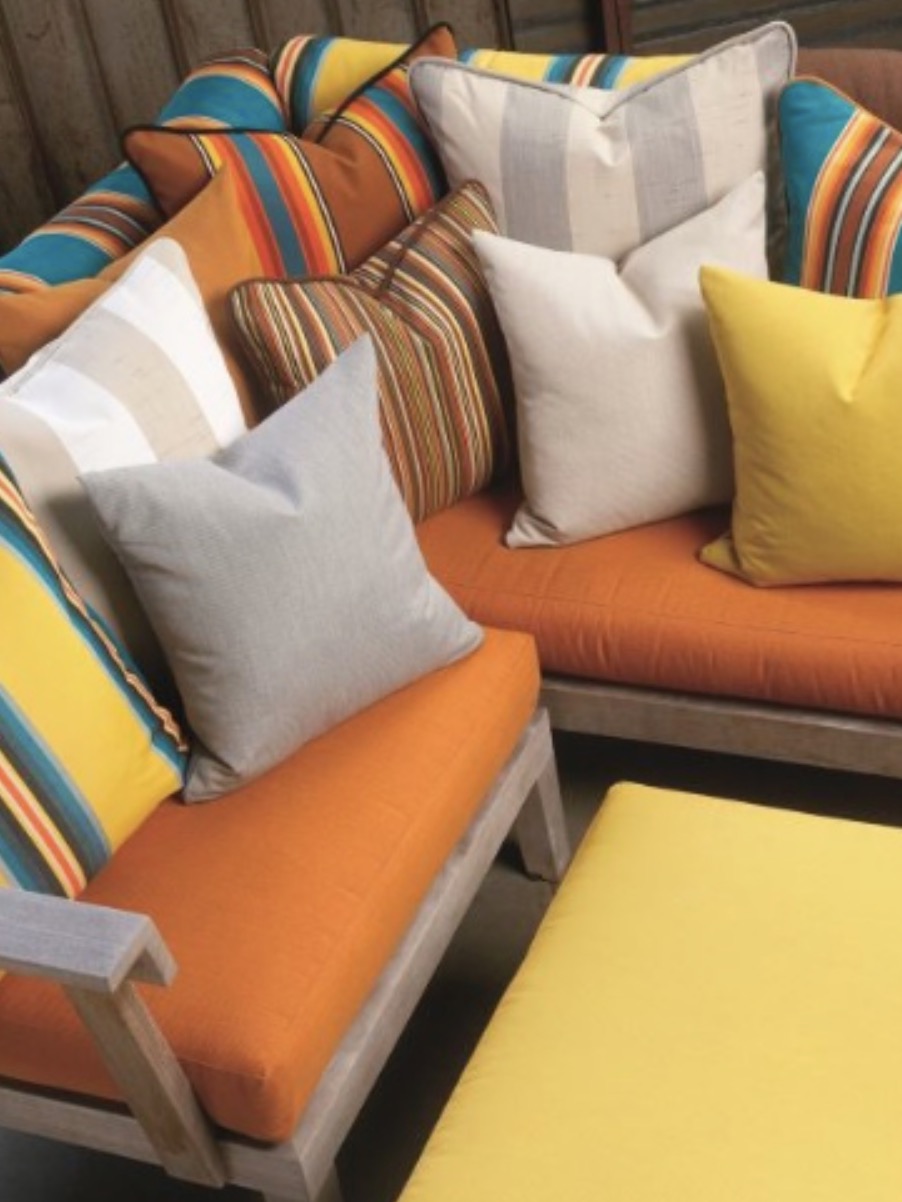 Disco Fever
Another important feature of nature is light. An easy way to incorporate light is by hanging a disco ball in the centre of the party area, or string a bunch of mini-disco balls. They will sparkle and radiate, casting fun movement upon walls and party guests. The 1970s were all about ambience and the earthy experience. Earthy tones were very popular, particularly those of autumnal hue. For example, tones of orange, brown, green and yellow were popular in the time period.
We recently reviewed some of the best pop-up gazebos for 2017. Another great idea is to set up a pop-up gazebo, hang it with a beaded curtain (or 4), and use this area as a focal point for the party. You could lay rag rugs on the ground, or floor pillows for a cosy hangout spot. Alternatively, you could use this as the dining area, or potluck table, for example.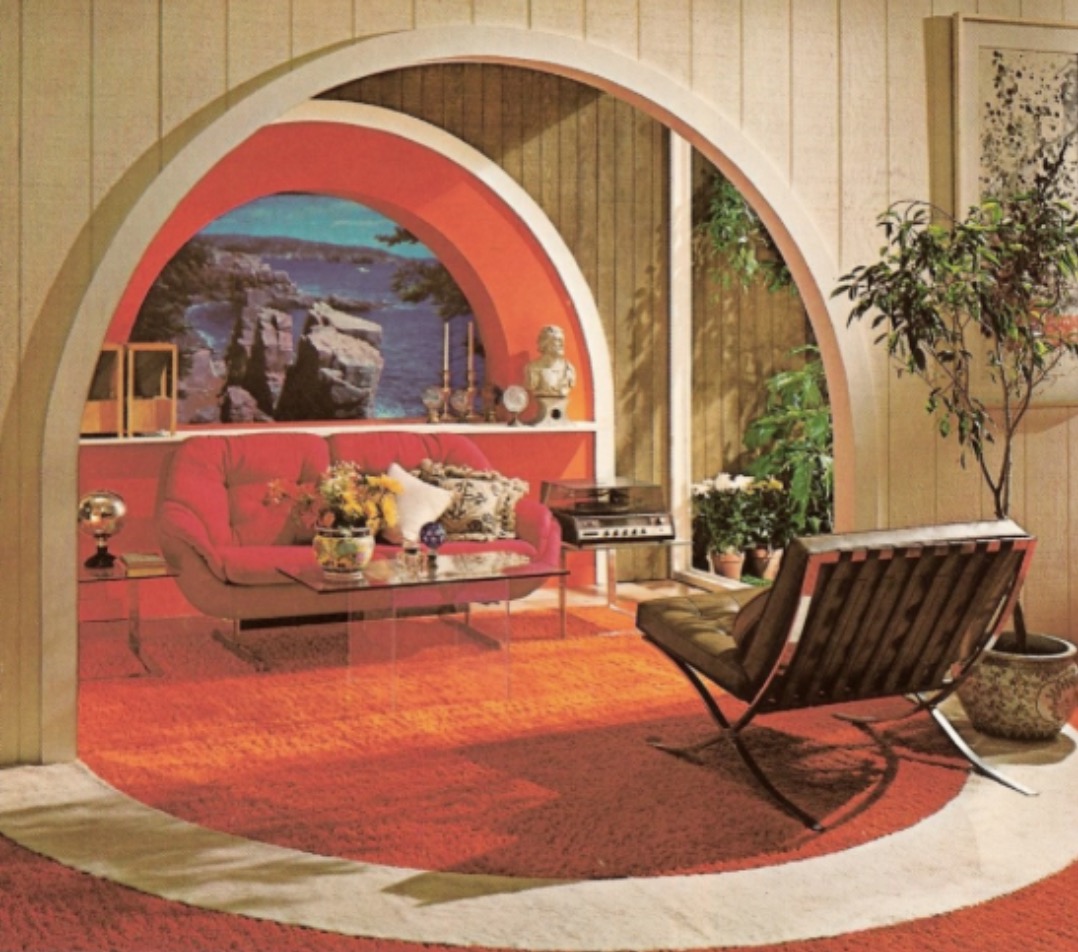 Decorations
beaded curtains

tapestries

lava lamps

disco balls

plants
Another important consideration is the fashion of the decade. The same colour schemes were popular amongst furniture, décor, art, and fashion. Natural tones. Big hair. The styles change drastically from 1970 to 1979, however. We see music change from soft rock to disco, and the fashion changed accordingly. Art rules the world, don't ya know?
Early 1970s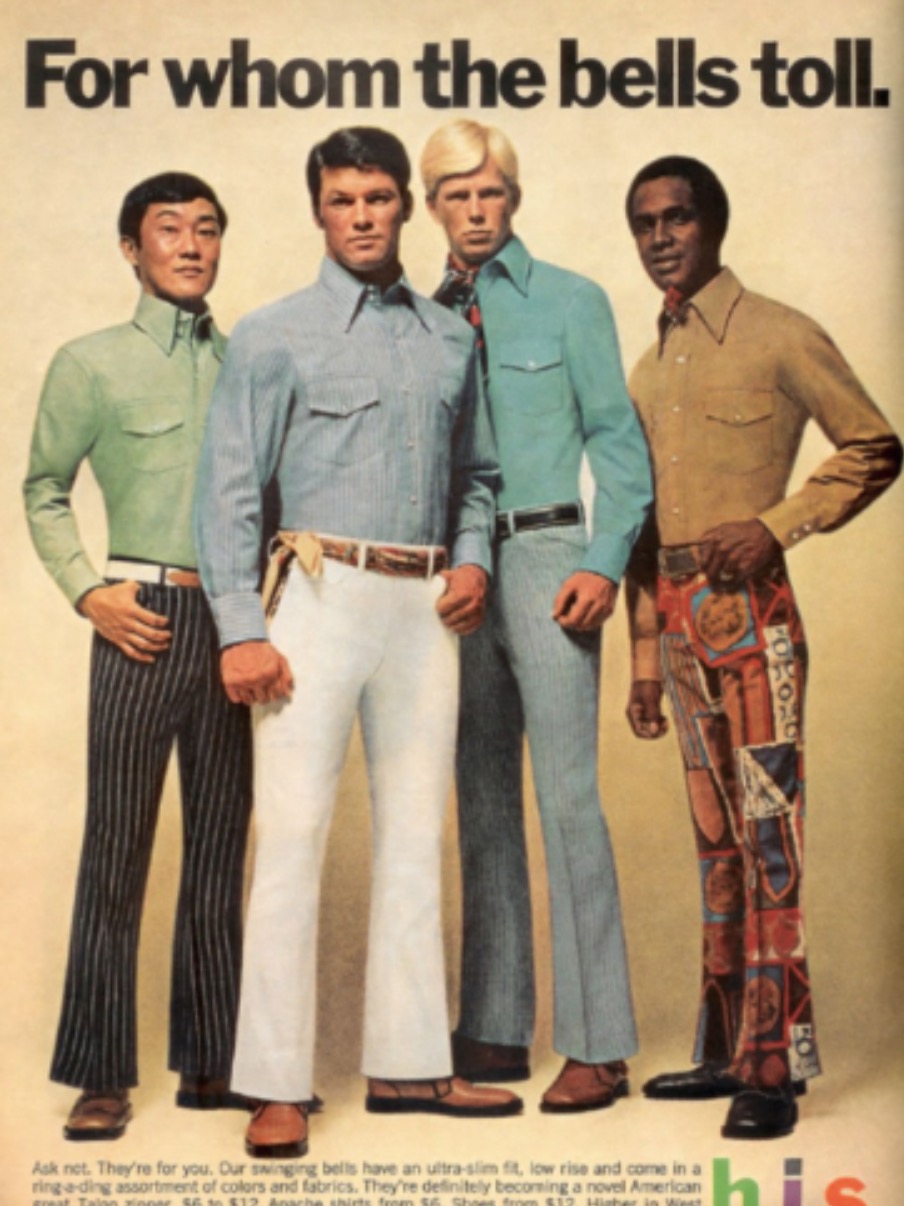 soft rock popular

psychedelic influence

hippie influence from 1960s with peasant dresses, bell sleeves, bell-bottomed pants

bold graphic patterns, large print

vests, jeans, t-shirts, Western shirts

mini dresses

jumpsuits
Late 1970s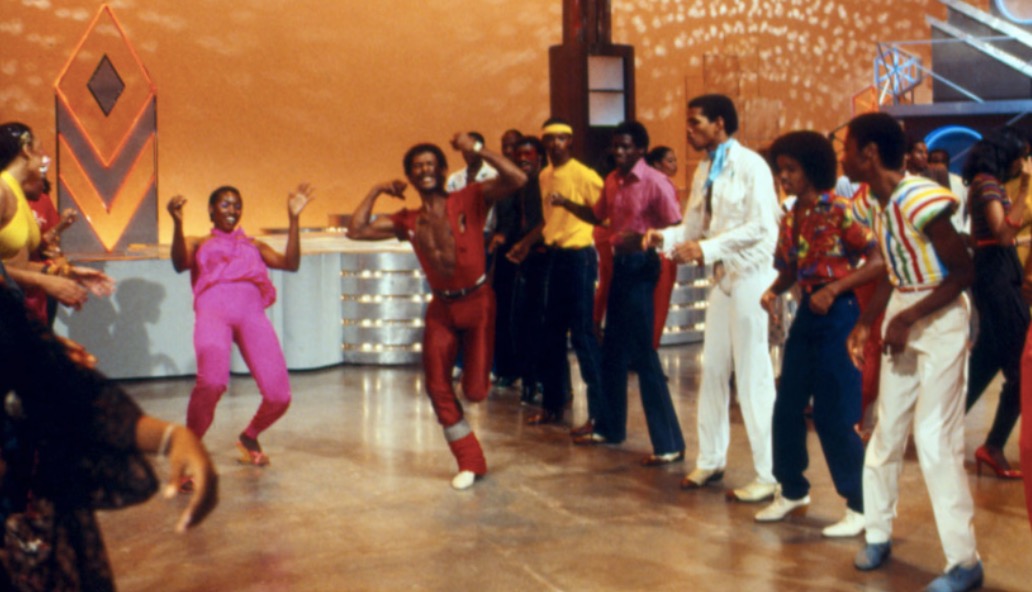 hair getting bigger and bigger no matter the gender

big hoop earrings

tight clothing no matter the gender

lamé, sequins, anything tight and shiny to reflect light

the era of the diva

big bell shapes still popular, especially on gowns, pants and sleeves

open chests, pendants

jumpsuits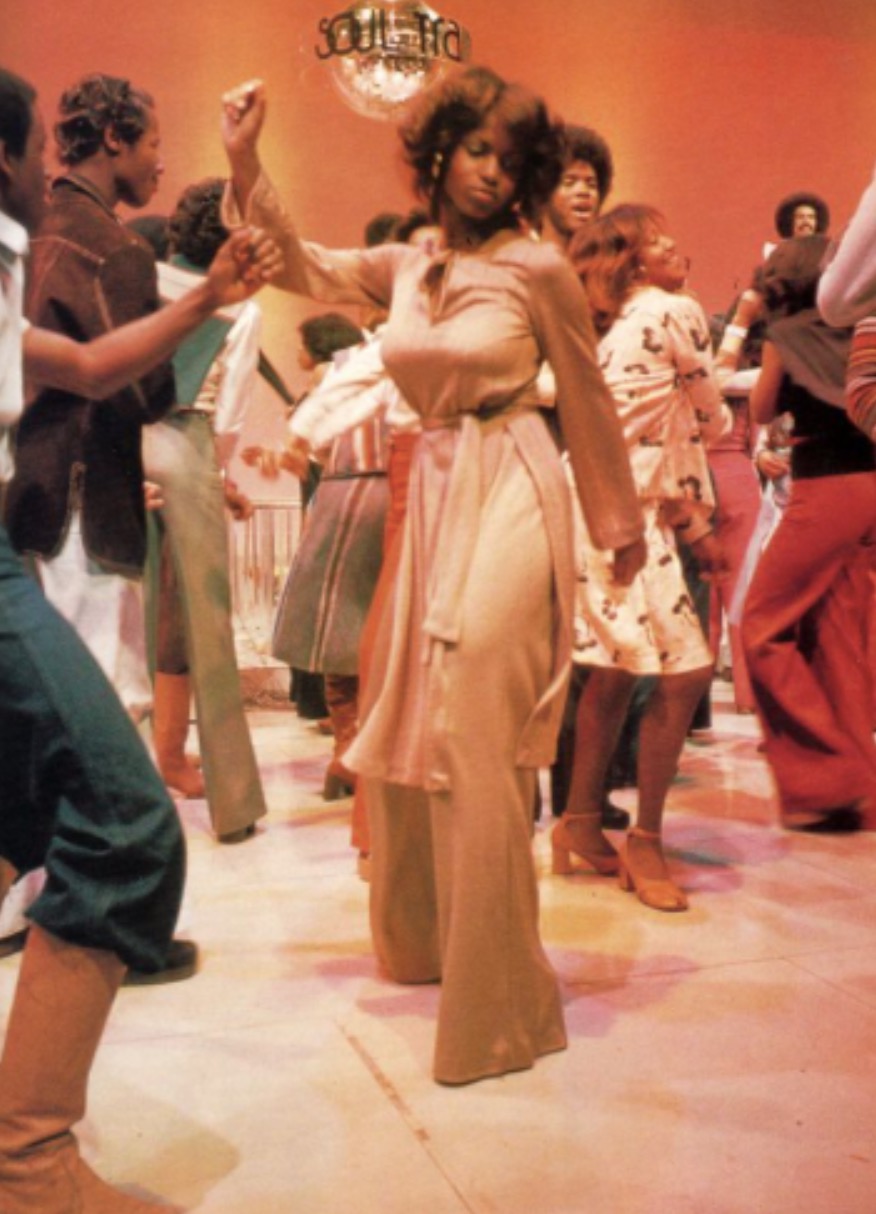 The 1970s were a rather diverse decade, however, its styles are entirely specific and recognizable. You may choose to throw a generalized 1970s party, giving your guests the option of rock versus disco. Or, you can narrow it down and get everyone to join the theme.
Music will be a key component to your fantastic 1970s party. To keep it authentic, you can play records if you're able to wire them to an outdoor speaker. If not, Bluetooth is okay, too. You could even compose a playlist that stretches from the soft rock of the early 1970s to the disco sounds of the later half of the decade. Be sure to play The Doors; The Bee Gees; Led Zeppelin; The Eagles; Bob Dylan; James Brown; Earth, Wind, & Fire; Dolly Parton; Loretta Lynn; Abba, David Bowie, Donna Summer and Gloria Gaynor, to name a few.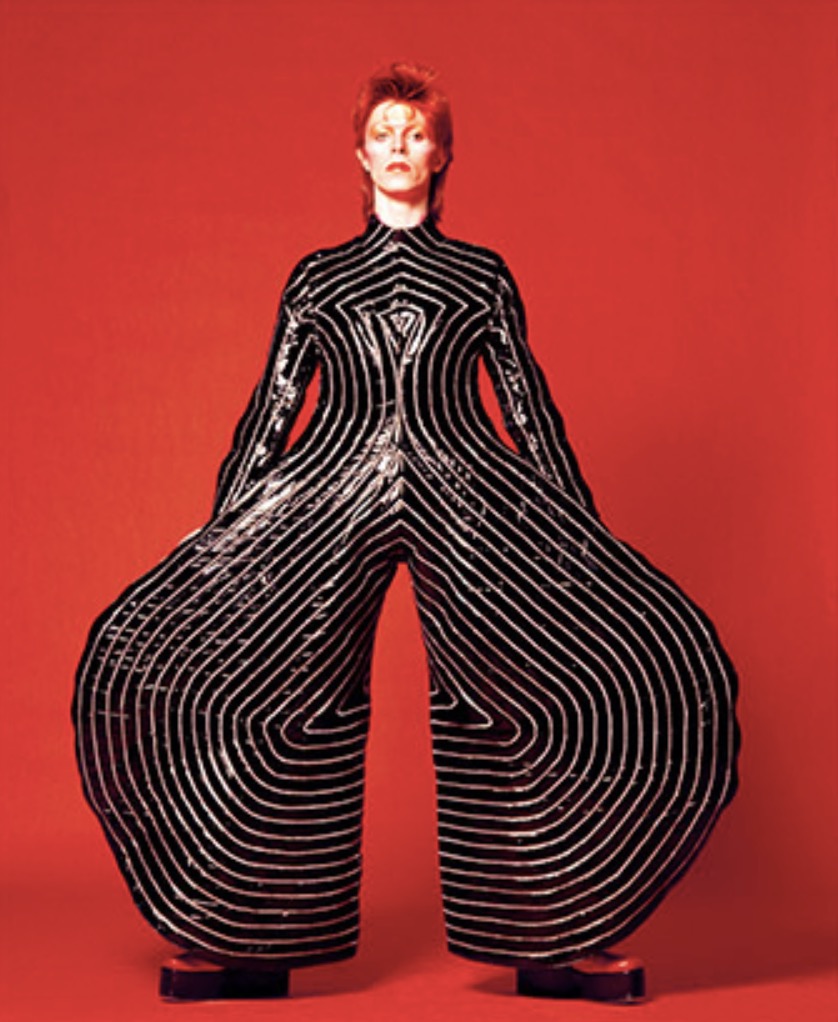 The 1970s were a very fun decade with a diverse range of themes and music to choose from. It is especially popular lately with birthday parties for people who were born in the 1970s. remember to incorporate elements of nature, rocking tunes, and groovy decorations, and your atmosphere is set!