A 1920s theme can be the perfect backyard party. The decade saw a real freedom from the fashion and moral restraints of the previous years. After World War I, everyone was sick and tired of the old stiff corsets and collars. They wanted something new and exciting.
They had learned that life was short and should be celebrated and enjoyed. A changing economy also led to these massive changes in people's attitudes. In the 1920s, many women had the right to vote, and were now wearing flat-hanging, drop-waist dresses with bare arms and exposed ankles.
Men were wearing more casual and fun outfits as well, and we haven't seen many changes in men's fashion since this decade, which was nearly 100 years ago! We saw jackets with single and double breasts, and of course, the famous boater and newsboy hats were quite popular.
The fashions allowed for better movement and a jaunt of fun. The influence of jazz was quite pronounced, where folks would go to secret clubs called speakeasies for alcohol, music, and dancing.
Flappers would carry flasks strapped to their legs. Don't forget this was the age of prohibition, which will make your party all the more rebellious and fun!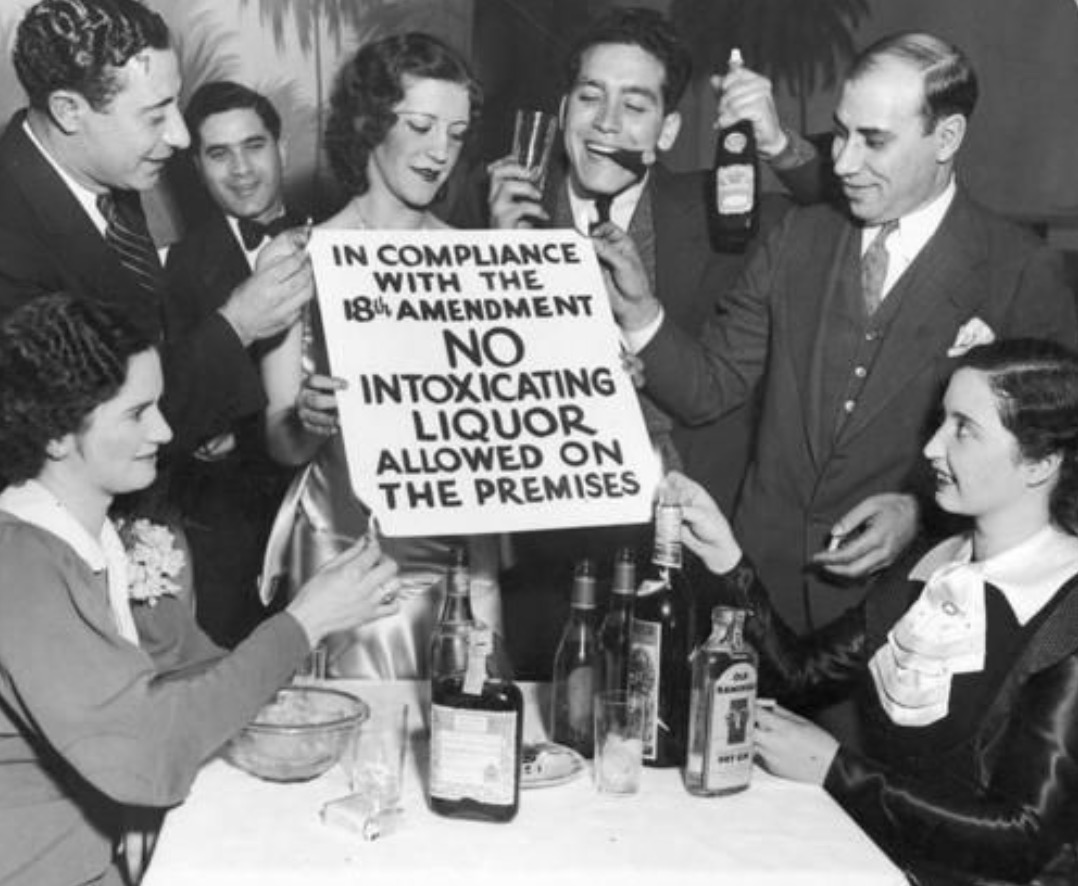 The 1920s saw many innovations in technology, especially as films were gaining popularity as a career and as an outing. Art moved away from the studious classical styles, and into a style still quite disciplined, but more accessible to the public.
Artists like Alfons Mucha were at the heights of their careers in the 1920s. Mucha is well known for his Absinthe label designs, and flat, graphic figures with decorative frames.
It was the age of art deco, known for bright colours and bold patterns, while maintaining a geometric influence. There was a beautiful and elegant balance to this time period.
Since the 1920s were a celebration of art, fun and rebellion, we think it is the perfect party theme, and with this article we will help you choose the right fashion, décor, food, and music for your soiree!
Fashion
Flappers are the most iconic image of the 1920s. with newfound freedom from corsets, it was very haute for women to adapt a more boyish, androgynous look. Of course, men were still wearing suits.
But ladies would cut their hair into bob cuts, or wear their hair in finger waves, which were tight to the head. Adorned with long strands of pearls and fringe, they carried little handbags and wore opera gloves, as well as T-strap shoes. Smoky eye makeup and dark lips, with a string of gems or beads draped around the forehead.
Gangsters were all over the place, illegally running booze and making profits. This is an easy choice for men: grab a fedora, a blazer, some shiny shoes, and maybe a gun. Fellas can also don a newsboy hat with button-down shirt, and suspenders. Cigars and a glass of scotch can finish the look.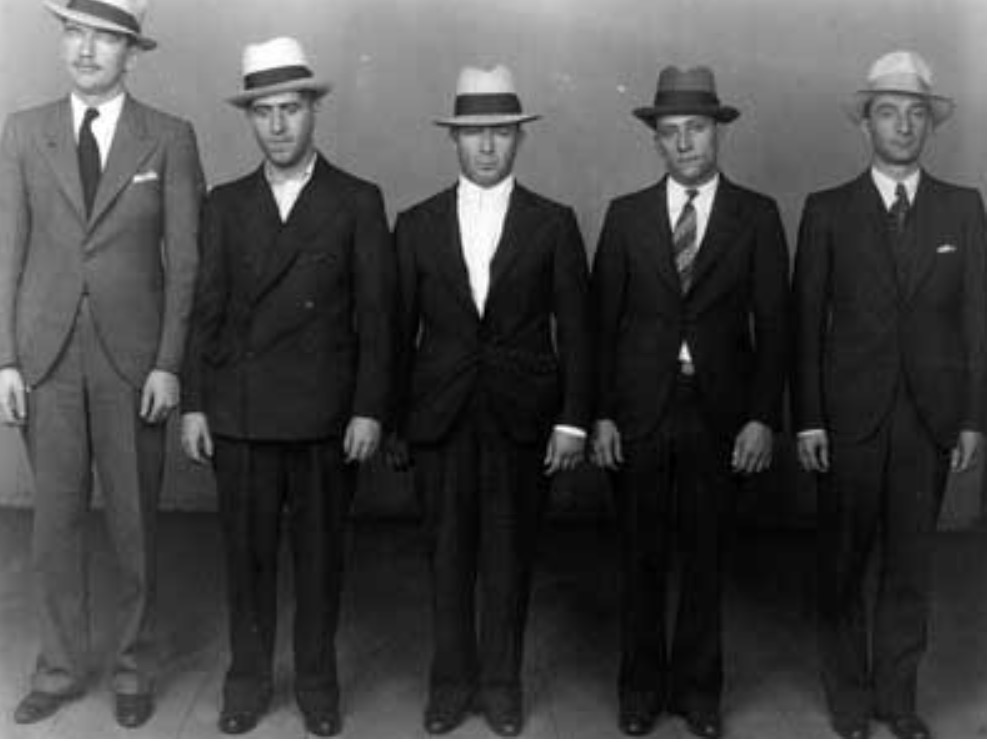 Décor
Recreate the era of the silent film by printing out photos of film stars from the era, like Theda Bara or Clara Bow, to name a few. Paste them around. You could take the black-and-white film thing as far as you want.
It would be a real challenge and also very cool to make the whole party setting look like a black and white movie set.
Champagne and gin bottles, popular alcohols of the time, will work. Get some silver fringe from a party store and skirt your tables and fence with it. Large feathers in vases will really help recreate the era, too!
Anything glimmering and glamourous will do. This was the beginning of Old Hollywood. Make a joke of prohibition by labeling a bin "bootlegged stash" and fill it with alcohol. Crystal and cigar boxes are great, too!
And don't forget the twinkle lights for added glamour.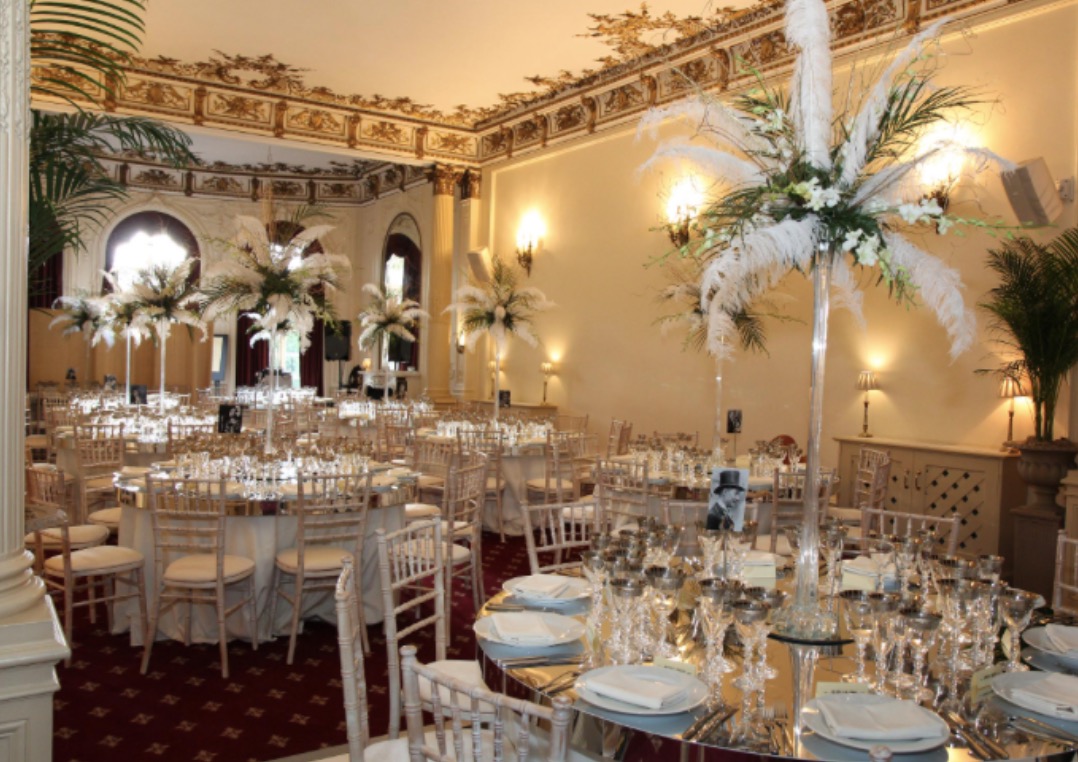 Food
Champagne, tea, red wine, and gin. What goes better with the party era than finger foods? Be sure to serve devilled eggs, baked hams, pastries, and liquor. You can serve plenty hors d'oeuvres such as stuffed mushrooms, roasted nuts, and breads with dips. Salads and lemon cakes.
Music
Music will be the backbone of your party. The 1920s was the era of jazz, and and rhythm and blues. Many of these musicians were people of colour, and much of our music today is influenced by their creations.
This music, in addition to ragtime, was seen as a threat to classic, old-fashioned lifestyles. You can easily find these musicians or playlists online, if you cannot find the discs to buy. Look for Bessie Smith, Louis Armstrong, Benny Goodman, and Duke Ellington.
Al Jolson is another well-known musician from the time. Your guests will be dancing the foxtrot in no time!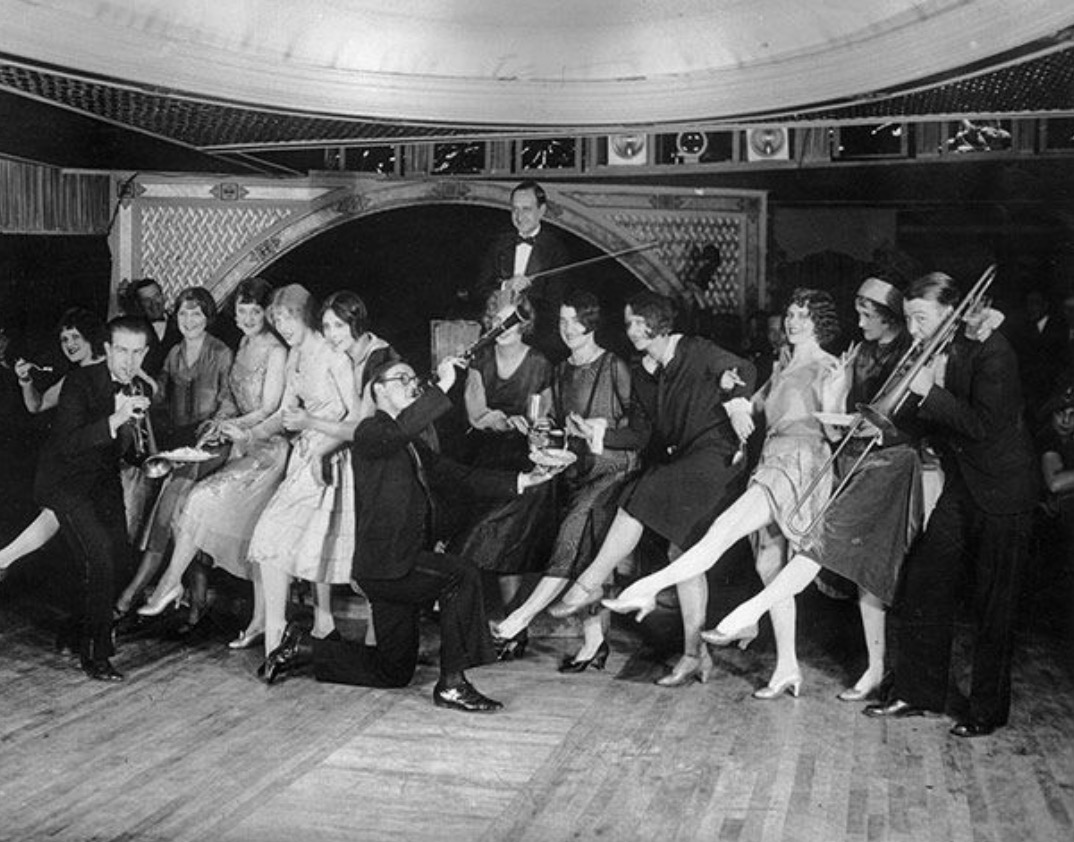 Liberation from the corset allowed women to dance and enjoy their bodies, while the fringe and sequins and feathers accentuated their movements.
The 1920s was the era when fun was disallowed, therefore, naturally, everyone indulged underground.
The forbidden element will really make this party fun! The main components are fringe, sparkle, alcohol, and dancing. Joy. Dancing. Life.
Related posts: