We previously discussed the differences between rattan and wicker. After reading that previous post, you should understand the contrasts between the two. Rattan is a type of material while wicker is the pattern or process of weaving to make furniture.
It's easy to see why it's confusing since people use the terms wrong all the time. They'll say rattan when they just mean wicker and vice versa.
Rattan is a fibrous climbing vine that is woven together to make furniture.
It's often woven in a wicker pattern for outdoor furniture. There are many advantages to having rattan furniture for your outdoor space. On the other hand, there are some disadvantages, too.
After reading this, you'll have to decide whether rattan is the right kind of material for your backyard or deck.
Advantages of Rattan Outdoor Furniture
Versatile & Hardy
There is some rattan furniture still rattling around today from the 40s and 50s. It's likely furniture that your grandparents purchased for their lanai. That furniture is still in great shape today. In fact, it'll be in great shape for the next 50 years as long as someone is caring for it properly.
Outdoor rattan furniture that you purchase today can also last for generations. It can often last longer than furniture made with leather or wood. Rattan furniture can be used in various outdoor areas like the patio, but it's also great indoors. The kitchen, bathroom, and a sun room are versatile places for rattan pieces.
Vongrasig Outdoor All-Weather Rattan Patio Furniture Set

Polar Aurora 7 Pieces Outdoor Patio Sofa Set PE Rattan Wicker Sectional

Solaura 7-Piece Outdoor Furniture Set, Gray Wicker Sectional & Coffee Table

Eco-Friendly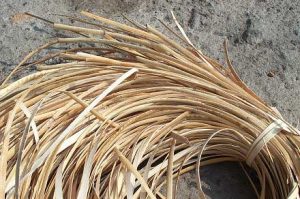 Due to the fact that rattan is a sustainable material, it's good for the environment. Instead of cutting down whole trees to get the materials for furniture, the manufacturer has harvesters that will cut down vines. Those vines grow back quickly.
Entire forests have to be cleared for wood for most furniture. Rattan harvesters can clear vines and pieces that allow for the forest to stay intact.
In a few years, those same spots can be harvested for more vines, too.
Here's a video showing the harvesting of rattan, with footage taken in the jungles of Indonesia.
Resilient to the Outdoors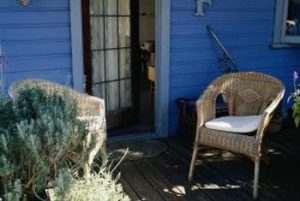 Rattan furniture can sit in the harsh sun without being ruined. It can handle the cold, too. Whether you want to use rattan furniture outdoors in the summer, or in a sun room in the winter, the material will withstand harsh temperatures.
If you plan on using rattan furniture outdoors, all it needs is a bit of preparation. Rattan shouldn't be allowed to soak up water, but with a coating of lacquer, it can sit outside in the rain.
Disadvantages to Rattan Furniture
Uncomfortable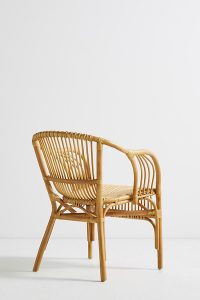 The tight nature of the rattan in wicker furniture doesn't have a lot of give to it. While that's fantastic for the life of the seat on a chair, for example, it's not the most comfortable for sitting. The same is usually true of wood chairs and couches, too, though.
That's why most furniture has cushions. Compared to solid wood, rattan furniture is comfortable, and more able to hold cushions that make it easier on the backside.
Colorful cushions will add beauty to the rattan furniture out on your deck anyway.
Loosens over Time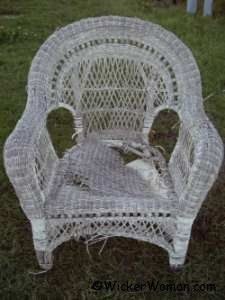 Over time, the weaving of rattan furniture can loosen. While rattan furniture can be well constructed, any furniture can loosen or need repairs. The thin nature of rattan needs to be watched as time goes on for repairs and loosening fibers.
When you purchase your rattan furniture, it's always best to double check the construction. It's already a piece that is prone to loosening. If it's not constructed well, that's going to cause you to need repairs sooner rather than later.
Requires Care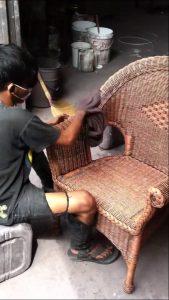 Wood furniture needs care to ensure that it always stays in good condition. Rattan furniture has the same needs and requirements. It has to be watched for loosening fibers. The fibers need to be treated if they're left outside. It should be cleaned and conditioned periodically, too.
If you leave your rattan couches or chairs outside, you'll need to watch for sun damage and water damage. The cushions will protect the seat, but you'll still have to brush dirt and water from the pieces occasionally.
Every few months, the rattan pieces should be cleaned and have oil added to them.
Styles Change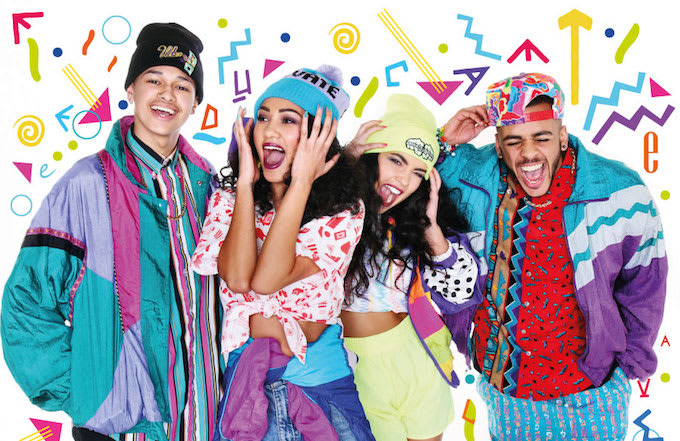 While the rattan furniture itself is generally durable, consider the fact that it may be made in a style that won't suit your decor in 25 years.
People change with the times in terms of style, which goes for everything including your furniture, so you may not want your hardy rattan table after a couple of decades, even though it may still be in fine shape.
Hence, you see a lot of rattan in thrift stores, as well as in antique shops, because people have abandoned the chair or table, simply because their decor tastes have changed.
This can be seen as a plus for the rattan, which still is in good shape, but, depending on the person and their specific tastes, they may not longer want it.
At the time, some people never change styles – ever – and they will covet their rattan until you're forced to pry it from their cold, dead hands.
Final Thoughts
Rattan furniture has many good points. It's environmentally friendly furniture that isn't causing deforestation of the planet. It's durable and stylish for your outdoor space. In fact, even older pieces are still stylish. You can purchase rattan furniture and fully expect that your children's children will be able to enjoy it in their own homes.
There are a few disadvantages of having rattan furniture. They're cons that are a problem for most furniture when you use it outdoors. You'll have to care for it properly, remove it from extreme conditions, and use cushions for the hardness.
Related posts: