Oh, you think you know about fire? You like to entertain, do you? You enjoy having guests over and building a fire and sitting back and enjoying it? We all love a fire. People are instinctively drawn to fire for its inherent promise of warmth, comfort, light, and probably food.
Top Pick: Sol y Tierra Clay Chiminea Pizza Oven
Traditional Latin American look
Handmade with high-quality & natural painted terra cotta clay
Made from durable 2 inch thick clay with a crash tested shipping packaging
Certified for food processing (most often used as a pizza oven)
Comes with added accessories: metal feet, 10″ pizza stone, stainless steel grill, instruction in English, French, and Spanish
Size: 15 x 15 x 35 inches
Ships anywhere in Canada and the USA, as well as Hawaii & Puerto Rico
Ships from Quebec Canada in about 5-12 business days, depending on location
Lakeside Collection Outdoor Wood Burning Clay Chimenea with Metal Stand

Redi-Flame Chiminea Kit with Mosquito Repellent Log

Today we're reviewing a product that we don't recommend cooking with, however. Last summer we went to a friend's outdoor birthday party.
A few drinks in, we had a good backyard fire going, when the host surprised us with colourful flames.
We did not know about the colour packets until we saw the flames, and were utterly mesmerized and delighted by the display. We made a note to acquire some of this magical product so we could enjoy a colourful fire again.
Today we review a fire additive that brings so much spectacular fun to the fire pit experience: a campfire colorant by a company called Mystical Fire.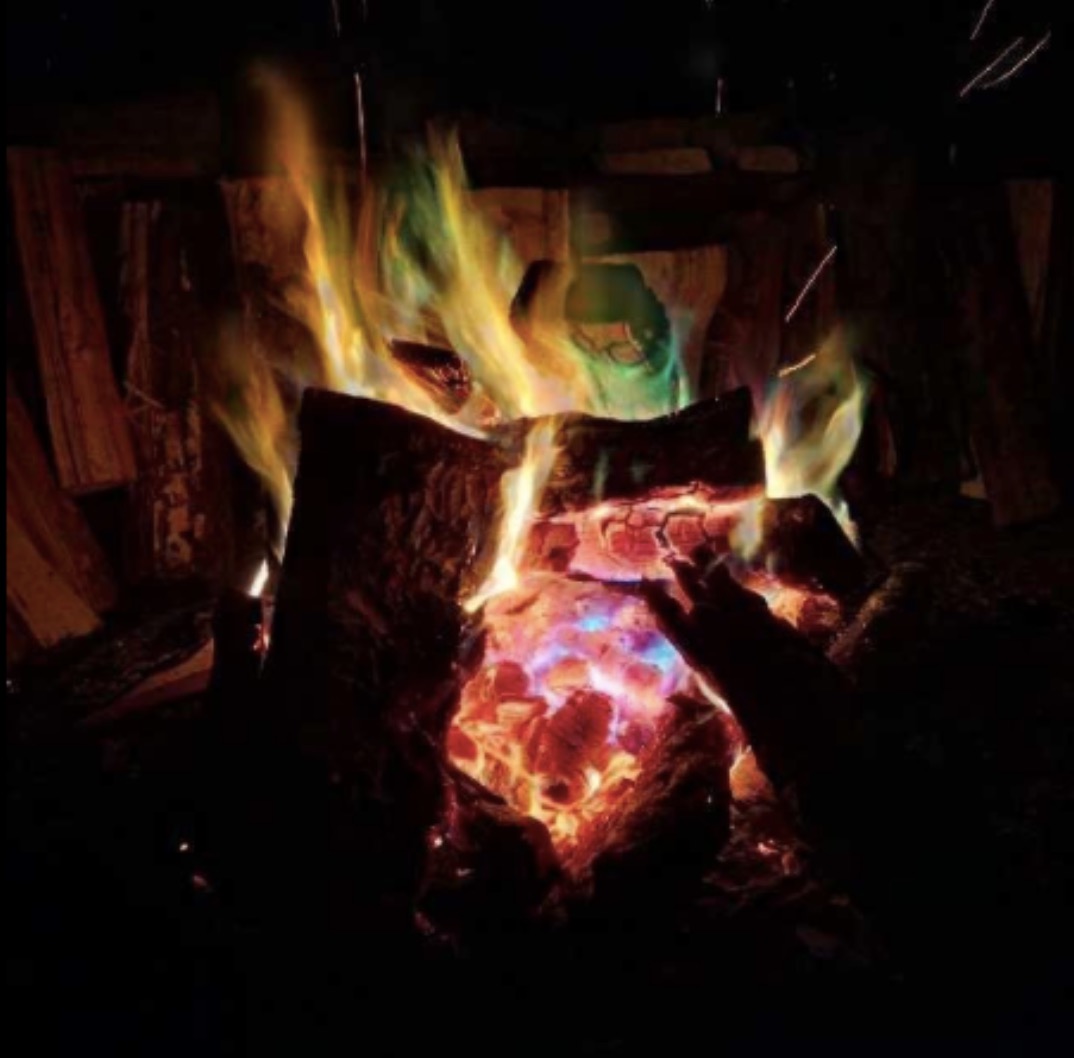 Like the name suggests, this is an additive that provides a unique way of enjoying fire. It works like this: the colour comes in pouches that you throw into the fire. (Do not open – keep them sealed). Simply stand back and watch them take effect, producing vividly colourful flames indoors or outdoors! They are safe for all wood-burning fireplaces. Many people like to take them camping or to the cottage as a special treat, but you can enjoy them virtually anywhere at anytime. A single pouch provides a rainbow of colours from red to yellow to green to blues to purples.
The pack comes with twelve pouches, and the manufacturer recommends using three to five per fire. At just $14 pack, this is a very inexpensive option for a spectacular fire experience. You will see a brilliant display of colours as the fire melts the pouch and comes in contact with the powder. And these ain't no fireworks: the pouches will produce colourful flames for anywhere from half an hour to over an hour. This is nice as it ensures all guests will have a chance to enjoy the view. Everyone will be overjoyed by the trick of it, no matter their age. Kids will love it and so will you. This mystical fire experience will stick out in people's minds and be remembered for a long time to come. They are especially good for special occasions like New Year's Eve or a birthday.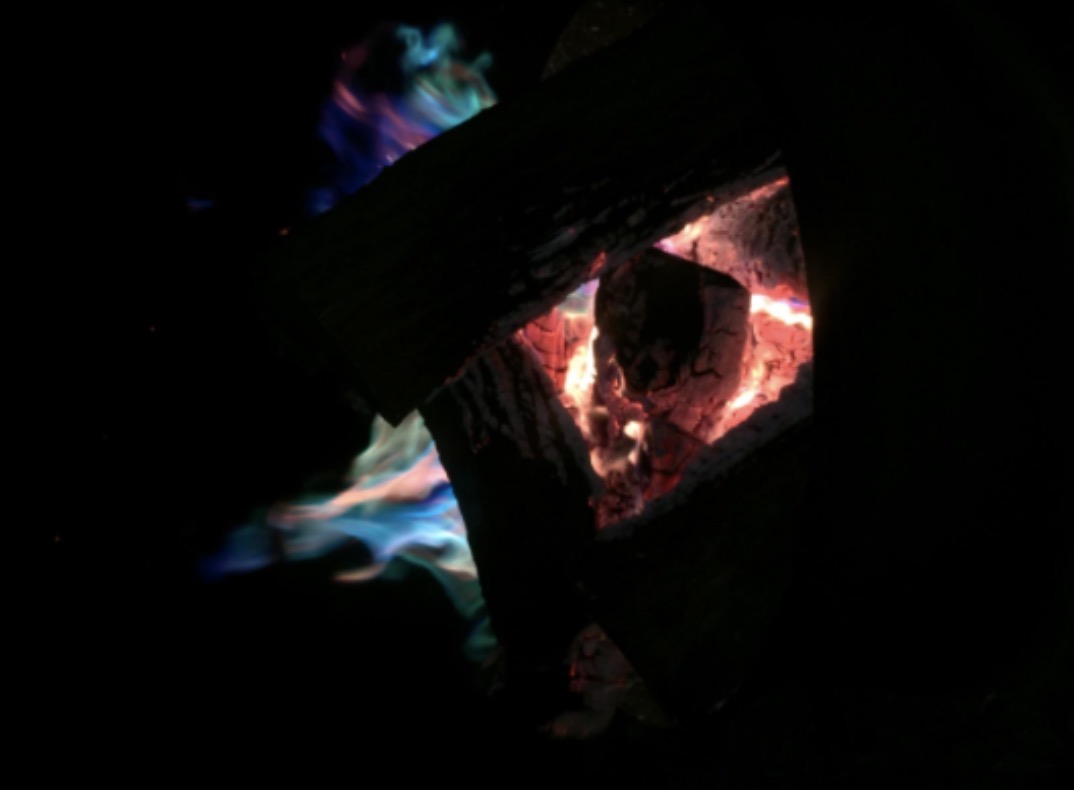 The product is made from metal salts that ionize on being introduced to the flames. The colours are specific to energy levels of electrons of each. They are harmless oxides, but you should not cook your food in the colourful flames. If you plan to cook and use the packets in the same fire, make sure to cook your food first and use the colour packets as a fun end to the night. It's important to set the packets atop a piece of wood so they melt and stick to the wood without falling. If they fall, they will not burn as thoroughly.
These are great for families and for all kinds of parties, and camping trips! If you're an artsy person, you can have a lot of fun with these by turning your fire into a performance piece. For example, join hands and chant at the colourful flames. The flames of course will be localized to wherever you throw the packet, so depending on your intended effect, keep this in mind. You could try setting three or four packets equally spaced out in the firepit for a more even colour distribution. Once you've experienced a colourful fire, you will want to keep these in stock at all times! They are sure to impress. Particularly if you've a romantic interest and are having an intimate evening by the fireside, or are enjoying a final bonfire of the autumn season. Remember, these packets can be used indoors, too. Just be sure to keep them sealed when you throw them on the fire.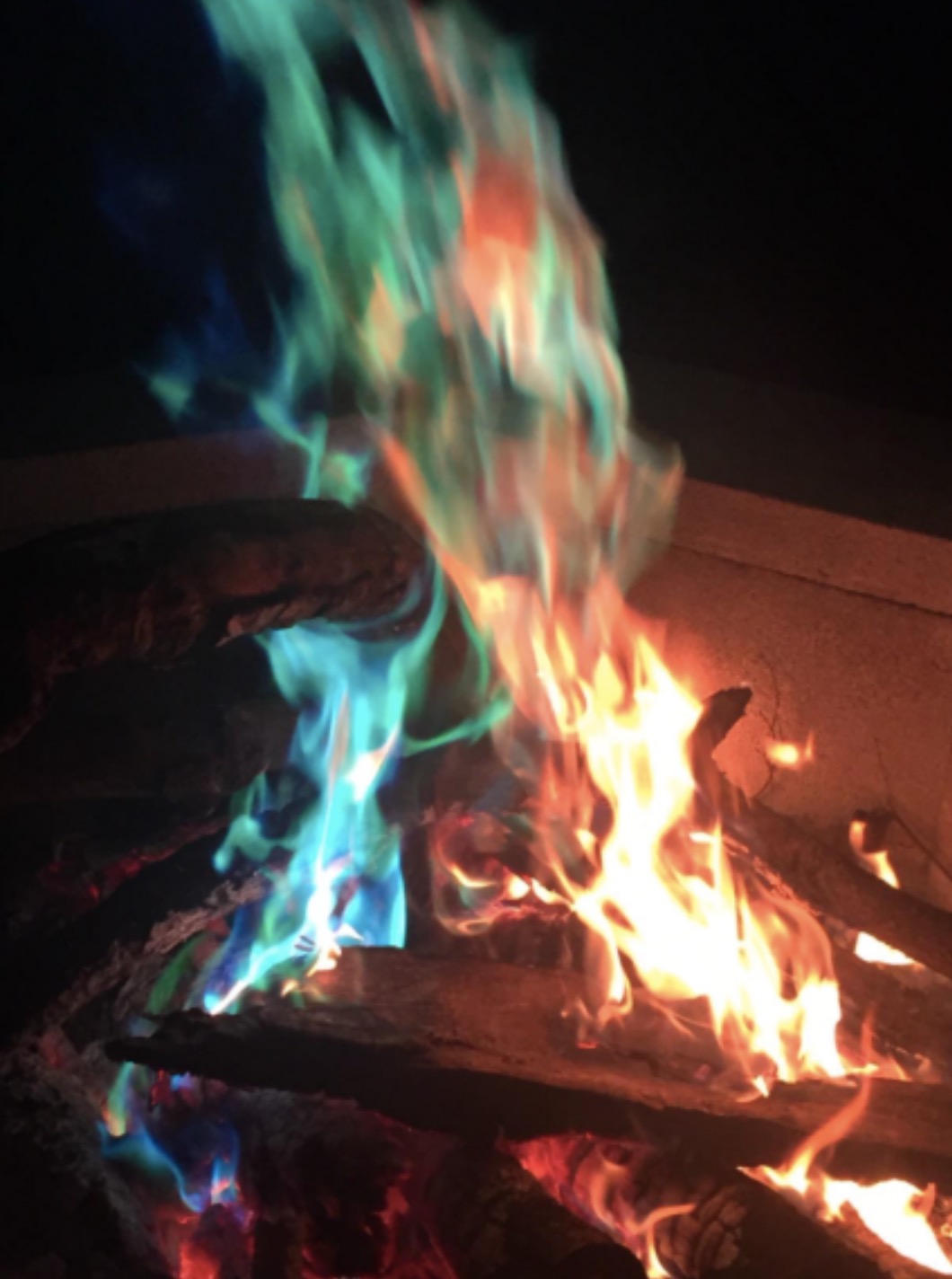 The addition of colourful flames will keep guests interested, especially kids. They will add a nice ambience to an old-fashioned ghost story campfire! You may wish to order several packs, as only twelve come in each package. Remember that it takes three to five packets to get a really good effect, so each package lasts two to three fires. They're a great thing to keep on hand. Kids and adults alike absolutely love them, and they provide a bit of a scientific learning experience.
Again, it is very important that you finish all of your food cooking before you throw these packets into the fire. Then, remove all ash and sand and logs from the firepit, as any residual product is toxic and should not be consumed. Reduce risk by cleaning everything out and starting fresh next time. The twelve-pack of campfire colorant by Mystical Fire sells for around $15.
Related posts: