As parent to a teenager, you're proud of your teenager for graduating high school. It's likely that it was full of struggles for you both. You'll want to encourage her to have a good time, but want her to stay safe, too. When you can host an after-prom party in your backyard, you're keeping her under your roof with her friends, so they're all safe from the drinking and partying that can be a problem after prom.
They're all in gowns, fancy dresses and tuxes for the big night. The party that you host should be a fun, slightly sophisticated yet a teenage-appropriate affair. That's a lot to ask of a backyard party. First, always talk to your teenager about your plans. If you don't consult with her, she'll think all your ideas are "seriously lame."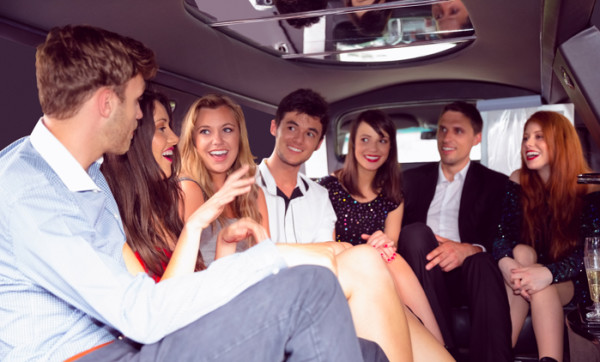 Second, talk to other parents of the kids who will be invited. See if you can get other moms and dads to pitch in with chaperone duties. This could end up being a party that lasts late into the night.
Rules for the Party
Discuss rules for the party with your teenager. Never allow alcohol even if you know they'll all be in your backyard or staying over for the night. You're responsible for any trouble that occurs with providing alcohol to underage drinkers. It's not worth the trouble. This party is meant to keep them entertained and out of trouble.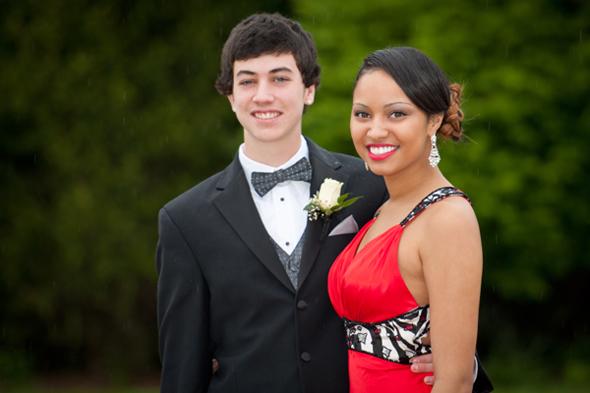 Invitations and Wristbands
If you don't want party crashers, send all the kids an invitation and have them present the invitation at the party. If you plan on having a sophisticated night, you can even hire a bouncer and valet to park all the cars that could end up at your home. While most kids will be dropped in a limo, quite a few will have their own vehicles. You'll need a place for all those cars, and a way to confiscate keys in case of any problems. After taking the invitations, have the kids wear wristbands that will identify any party crashers immediately.
Conversation with the Neighbors
A party for 50 to 100 kids deserves a conversation with the neighbors. Let them know of your plans for hosting a backyard after-prom party. If you can enlist their help, definitely give them tasks or ask about using their driveways for the overflow of vehicles. At the very least, you're doing the neighborly thing of giving them advance notice to pack in the earplugs.
The following is a list of some sophisticated party themes that your teenager will appreciate.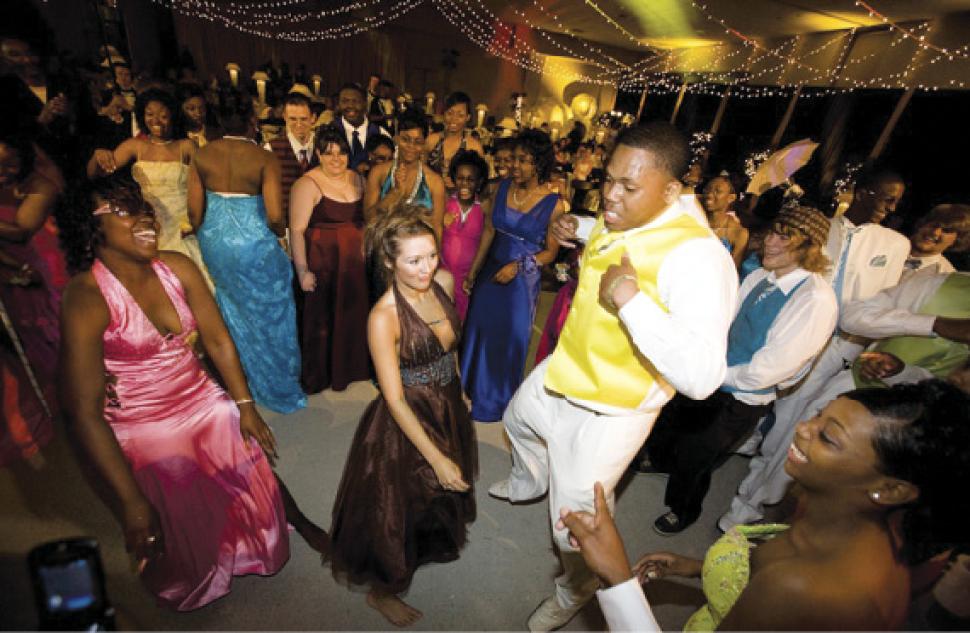 Mocktails
If you're only have a few kids at the party, you can provide them with mocktails in fancy glasses. They don't need to match or anything. Purchase cheap glasses at your local thrift store. The dollar store can even have wine glasses or use mason jars, which are very on trend right now.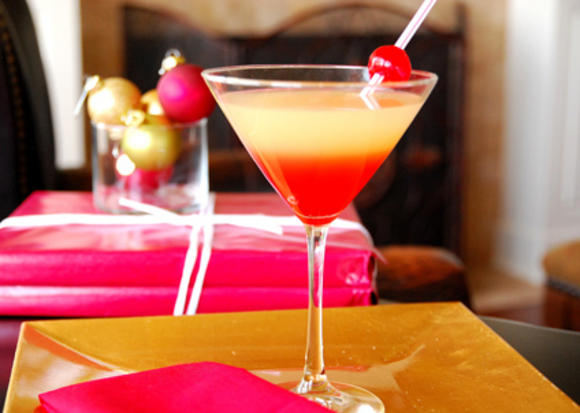 Fake Champagne
Equal parts ginger ale and white grape juice
Pineapple juice
Frozen grape garnish
Popping Shirley Temple
Rim glass with pop rocks candy
16 ounces of ginger ale
A few tablespoons of grenadine syrup
Garnish with a cherry
With these cool, teenage-friendly drinks, they can pretend their sophisticated adults with whatever theme you choose like the casino party.
Casino Party
At this party, you want to give them something fun to do. If you're not going to allow alcohol – which you shouldn't – you'll want to provide activities that are age-appropriate. Teenagers and adults alike love to play casino games. You can rent some equipment or create your own DIY games for the backyard.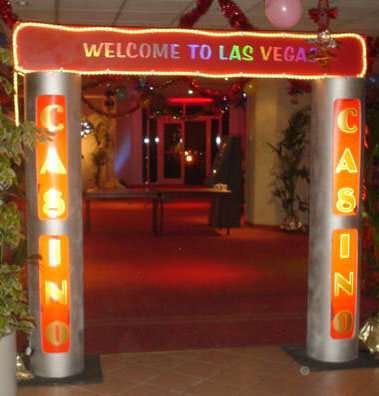 Dinner Party
On your outdoor table, use a neutral tablecloth, white place settings and simple centerpieces. Stringing bulbs over the table and from nearby trees will give you a dreamy sophisticated look to your backyard. If you have the props already, you might want to string an outdoor chandelier over the table.
Photo Booth and Props
One of the most important part of prom and the party afterwards is making memories that can be carried forward through the years. Teenagers love to take pictures of themselves and each other. Provide them with props and a photo booth to take unique photos together. They can be ironically gaudy or lovely and sophisticated. This is definitely where you want your teenager's input.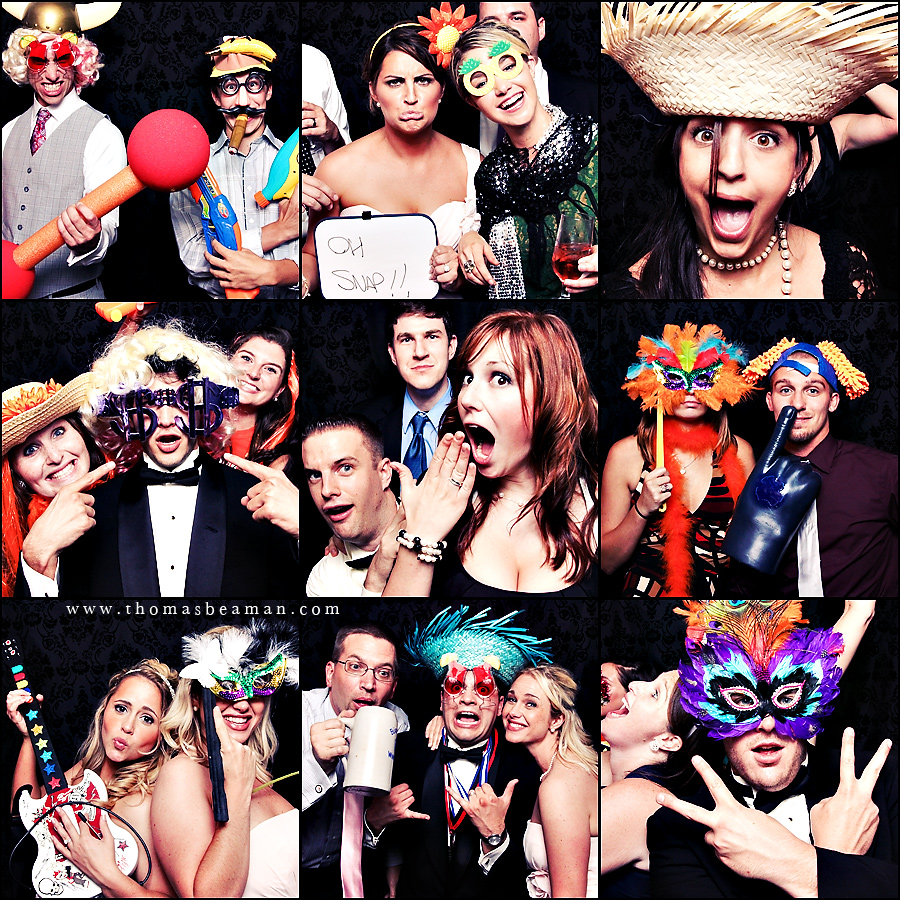 Dancing, Music and Food
All of these things lead to a fantastic party. Think about your last successful party, and you'll remember the dancing and food before anything else. If you don't want to cook all the food yourself, ask other parents to help or have it catered with several parents kicking money in for the food. Have space in the backyard for dancing. Bring in a dance floor if you don't have the space already.
These ideas should get your creative juices flowing. Always, always talk to your teenager about what he or she wants for a party. You want this to be a special night that doesn't embarrass her. If the ideas are hers, she's more apt to agree to a party where you can supervise.
Related posts: