Last Updated on
By: The Backyard Gnome
Today, we review the top 5 hard and soft top gazebos by well-known manufacturer Sunjoy. Sunjoy gazebos have both design and functional purposes.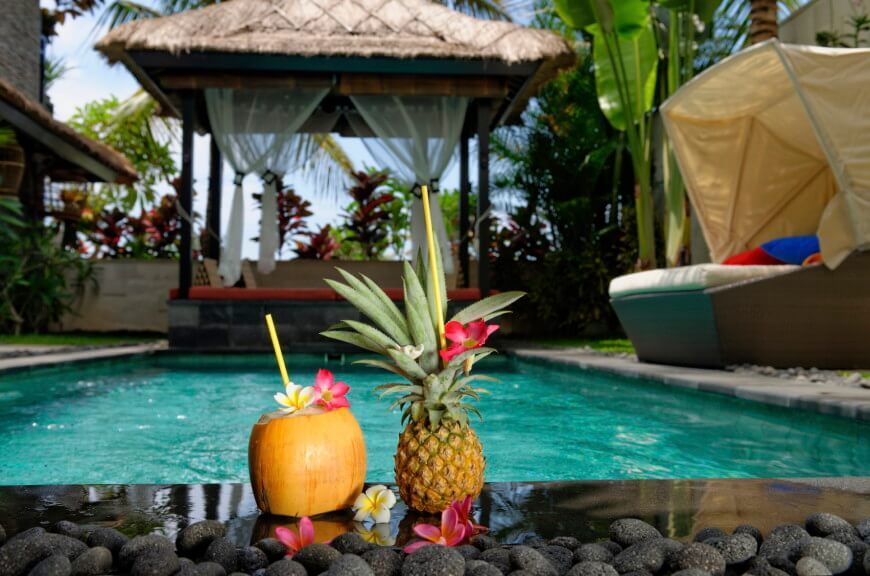 They create a strong focal point in the yard by framing a location such as the patio, pool area or an otherwise unused corner of the yard that can be transformed into a cozy seating area with the addition of a gazebo shelter.
Gazebos provide shelter from the sun and sometimes rain, especially when they are a hardtop model.
Sunjoy Royal Square Hardtop Gazebo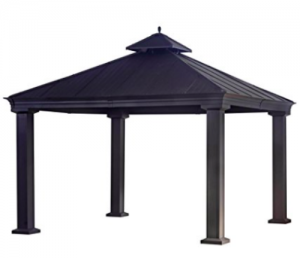 The addition of a gazebo above your seating area will completely change your outdoor experience, by providing a shaded oasis to which you can escape for the afternoon.
On a hot summer day, why should you give up the sun? With a gazebo, you can take your favourite book, a glass of lemonade (and some gin) to the backyard and relax in the shade.
Enjoy the warmth without the discomfort of beating sun. Hardtop gazebos provide additional shelter from rain and elements. You can relax alone or entertain friends and family under a gazebo.

There is a lot of debate over soft versus hard top gazebos. It depends on your particular needs, as well as financial situation.
Choosing Your Gazebo: Hard versus Soft Top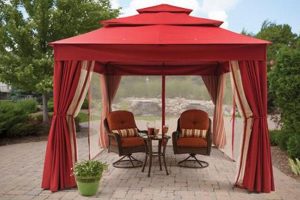 Soft tops are less costly, but require more maintenance as they typically must be dismantled before winter.
They're not as waterproof or able to withstand the elements as other types of gazebos. The soft tops cannot be left outside all year round.
Soft top gazebos are easier to assemble and set up without the help of everyone you know.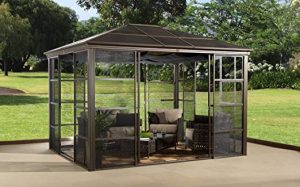 Hardtops cost much more, but are permanent structures that require little maintenance.
Hard top on the other hand are waterproof giving you more options and time to enjoy the gazebo.
These gazebos will never wobble or fall in a strong wind storm.

If you are thinking of adding a gazebo, but are not sure which type to get, we have compiled a list of the top five hard and soft top gazebos by Sunjoy to narrow down the search for you.
Sunjoy Royal Square Hardtop Gazebo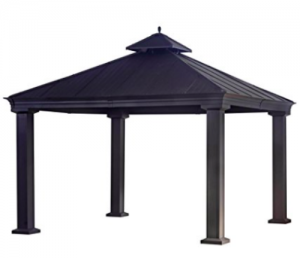 Sunjoy Parlay Canopy Gazebo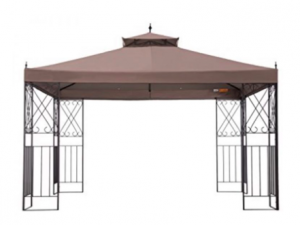 Sunjoy Galvanized Steel Hardtop Gazebo – Faux Copper Top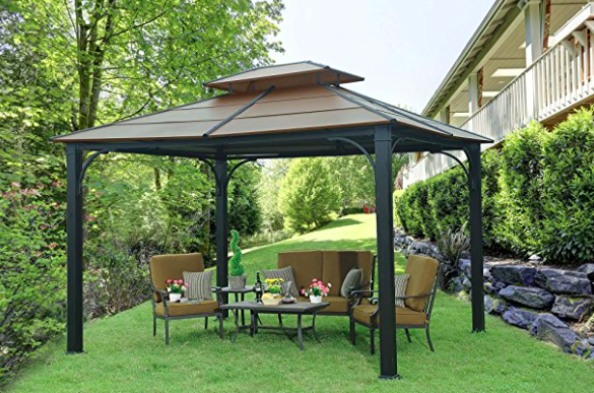 Sunjoy Summer Breeze Soft Top Gazebo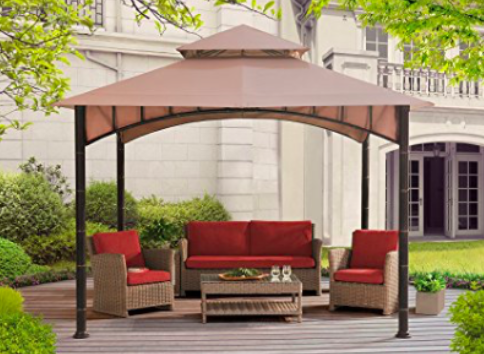 Sunjoy Doubleton 8′ X 10′ Steel Pergola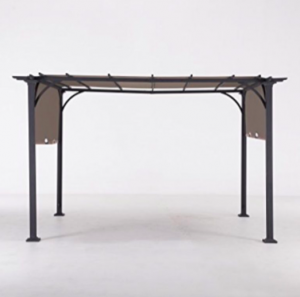 ---
Sunjoy Royal Square Hardtop Gazebo
Sunjoy 12′ X 12′ Royal Hard-Top Black Gazebo Adds A Shaded Oasis To Your Backyard
This gazebo hardtop measures 12' x 12', a sizeable footprint standing 120" tall for plenty headroom. Combining magnificent design with shaded protection, this gazebo provides shaded oasis right in your own backyard.
You can experience upscale living by extending your living space to the yard. The Royal Square is so roomy for optimal comfort.
It has an added hook in the centre of the canopy, so you can hang a plant or lighting for extra ambience.