Building a tiki hut is a great way to bring the fun and excitement of tropical islands to your backyard. Having a tiki hut in your backyard can make it feel like you're permanently on vacation.
Tiki Huts are an ideal addition for the tropical-minded design enthusiast. They provide shade and protection from the sun and can be an aesthetically pleasing addition to any outdoor living area.
TIKI Brand 25 Inch Stainless Steel Low Smoke Fire Pit

Yiosax Solar-Powered Tiki Statue

TIKI Brand 65-Inch Cabos Bronze Metal Torch


Tiki huts are a great alternative to a gazebo, if you're looking for a different vibe. Tiki huts are versatile, durable, and most of all, beautiful. Their waterproof roofs can provide excellent protection from both the sun and rain when you're chilling out with your friends in your backyard.
Since they have great design and offer a lot of space, tiki huts can be used for different occasions. You can choose to host a social gathering, birthday party or wedding anniversary party in the comfort of your own backyard.
Tiki huts can be built in just a few days (if you're handy) and require little maintenance once they're finished. With the right tools and a positive frame of mind, you can build the backyard retreat of your dreams on any conceivable budget.
Of course, if you don't have the DIY kind of personality, you can hire the services of a professional to build your tiki hut for you.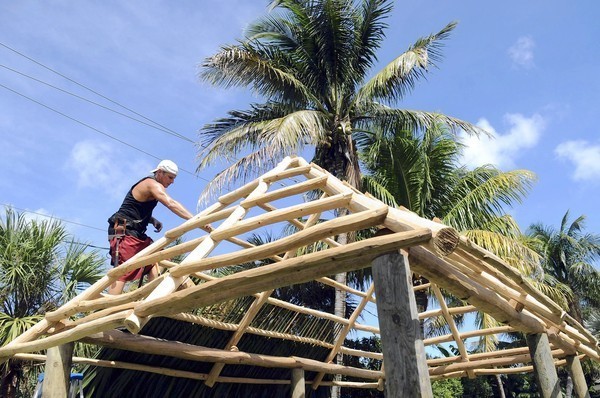 Whether you decide to make your tiki hut by yourself or to hire a professional to do it for you, you will want to use high-quality materials that will help your tiki hut last almost forever.
Since we've already discussed tiki thatch roofing materials, today we want to focus on what type of wood you should choose for your dream tiki hut. Stay with us to find out more.
Wood Characteristics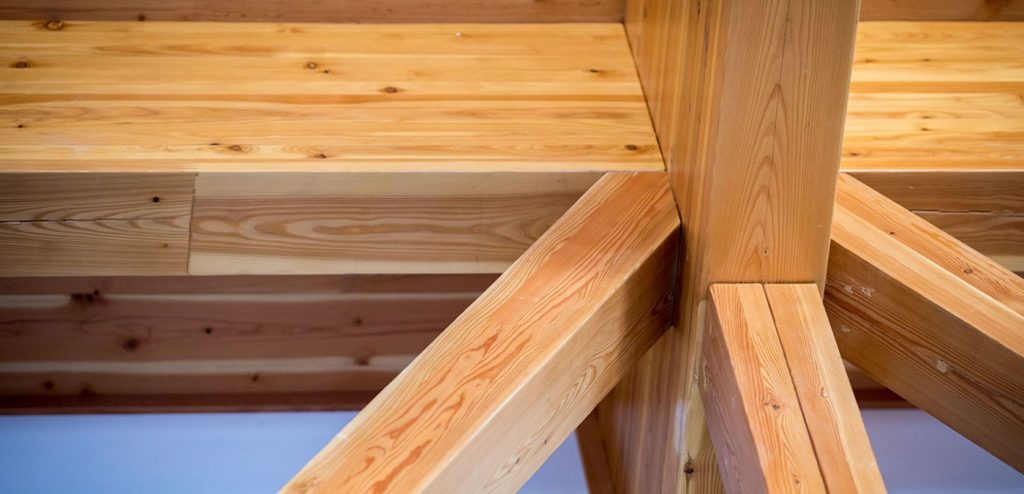 Trees and wood have been an integral part of the development of our civilization. Wood is a natural material that's easy to work with, widely available in huge quantities, and has several varieties. And lately, its been rather expensive.
As far as tikis go, some varieties of wood are much more suitable than others are for building tiki hut projects. Some building wood can hold heavy loads while some cannot. Some wood can fight the weather very well while some cannot.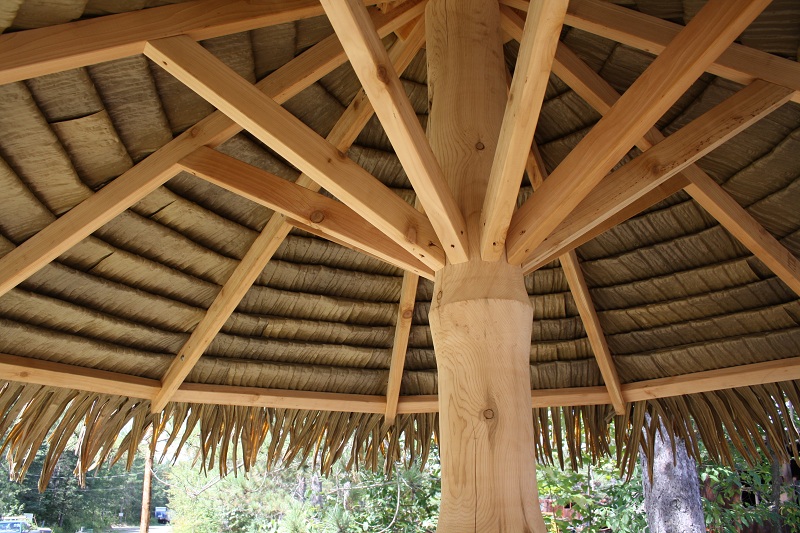 Knowing what type of wood for your tiki hut project is correct will save you time and money. Here are some wood types you may want to use for your tiki hut project:
European Green Oak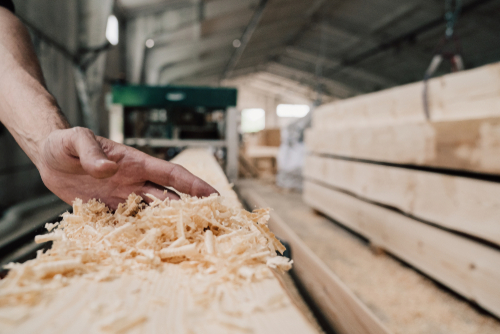 European Green Oak, otherwise known as Fresh Sawn Oak, is a beautiful, durable, on-trend wood that has been the back bone of building and construction for hundreds of years.
A tiki hut made of European Green Oak will fit any backyard perfectly with its natural aesthetic and clean, light straw color.
Unlike other types of wood that require chemical treatment to safeguard against weather damage or decay, European Green Oak can be used for interior or exterior applications without any treatment.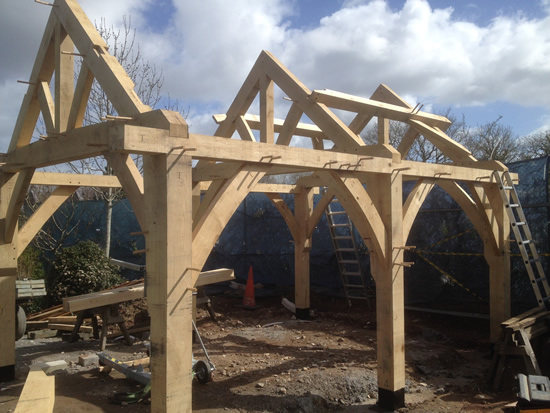 This not only lowers the cost of the product but also diminishes the environmental impact of production compared to other types of wood.
European Green Oak ticks all the right boxes. It is strong, sturdy and durable, with excellent natural resistance to insect infestation, moisture and decay — everything you want from your tiki hut.
Western Red Cedar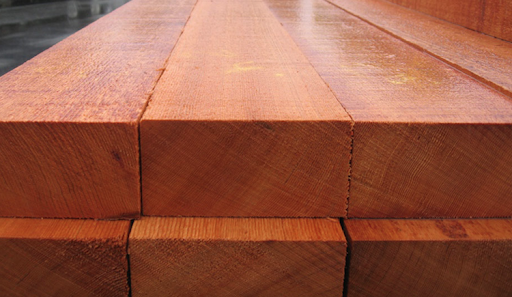 Western Red Cedar is one of the most popular timbers for a tiki hut. It is a species with a variety of colors from light pinks to dark chocolate browns.
Native to Canada, cedar offers great strength and, most importantly, boasts a range of important properties that give it natural protection from the outdoor elements.
Western Red Cedar is known to be one of the most durable and stable types of timber available. It is resistant to warping, shrinking, and cupping. High in resin and oils, it repels dirt, insects, rot and decay.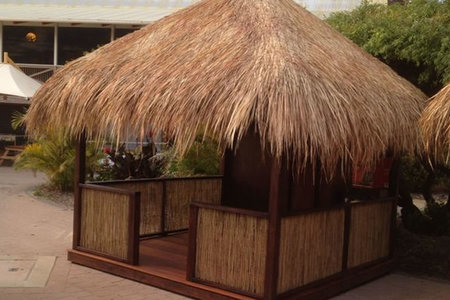 Like oak, cedar can be used for interior or exterior applications without any treatment.
Ipe

Ipe is a fast-growing wood imported from Central and South America. It is the second-hardest wood in the world.
This tough and durable wood has a high density that can withstand just about anything. It has the same fire rating as concrete and steel, and its density means it won't float in water. Because it is so dense and hard, it is also difficult to work with.
If you want to build a tiki hut that will last for a long time, Ipe is an excellent choice.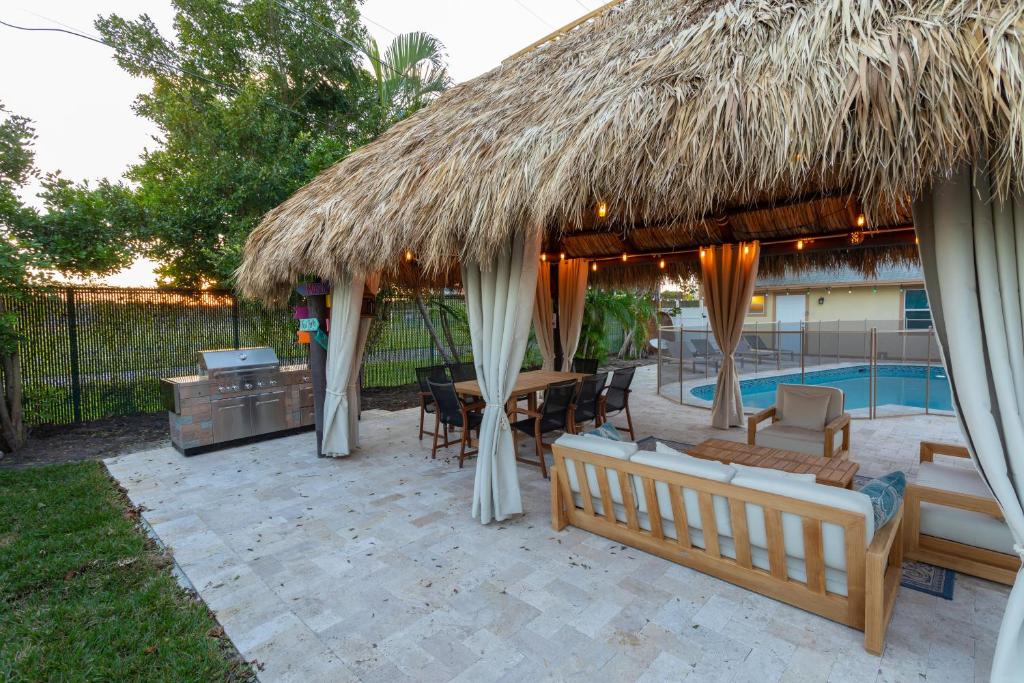 A well-made and maintained tiki hut made from strong and durable Ipe wood can last up to 50 years. That is 5-6 times longer than most pressure treated woods. To extend its life, Ipe wood requires some TLC. With oil treatment, its lifespan can be up to 75 years.
Of course, Ipe is notably more expensive than oak and cedar. However, it lasts many times longer than either of those options.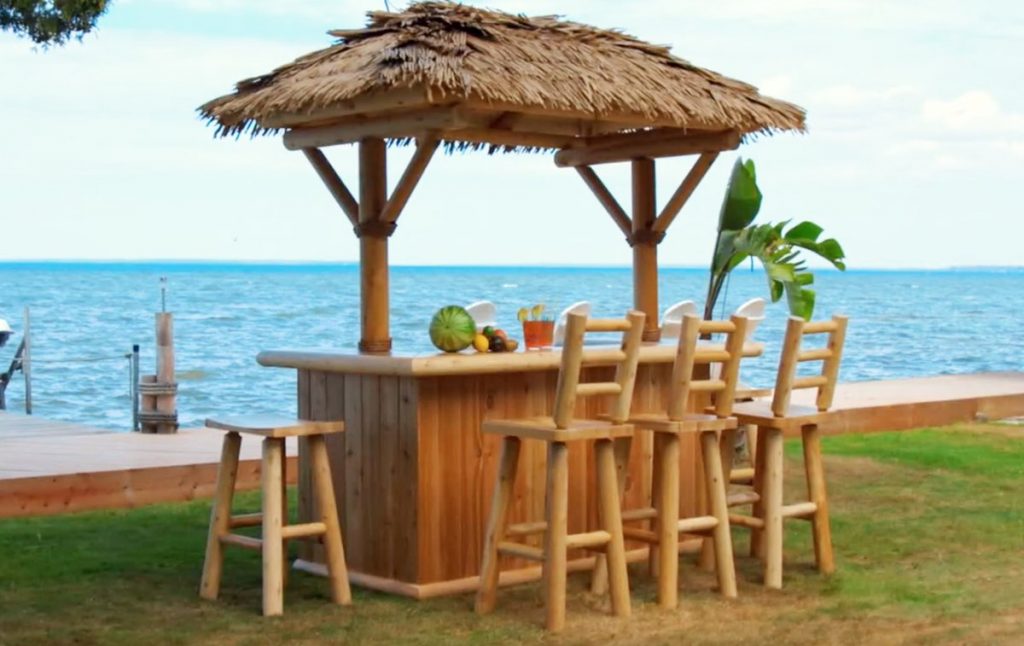 Before you begin working on your tiki hut project spend some time investigating how easy each type of wood is to work with and how strong it is. Choosing the right wood for your tiki hut from the start of your project will get you off on the right foot.
Now when you have the basic understanding of the materials needed for building tiki huts, it is time to give your backyard tropical remodelling job that you've always wanted.
If you want to start by building something simple, here is a video showing how to build a single pole tiki hut:
Related posts: