Ah, summer is coming! The weather gets hotter, the days get longer and life seems a little bit easier.
There is only one thing that can make this summer perfect – a well-made tiki-inspired drink.
TIKI Brand 25 Inch Stainless Steel Low Smoke Fire Pit

Yiosax Solar-Powered Tiki Statue

TIKI Brand 65-Inch Cabos Bronze Metal Torch


That's why we've compiled this list of the most delicious tiki drink recipes that are super easy to make. Enjoy!
Hurricane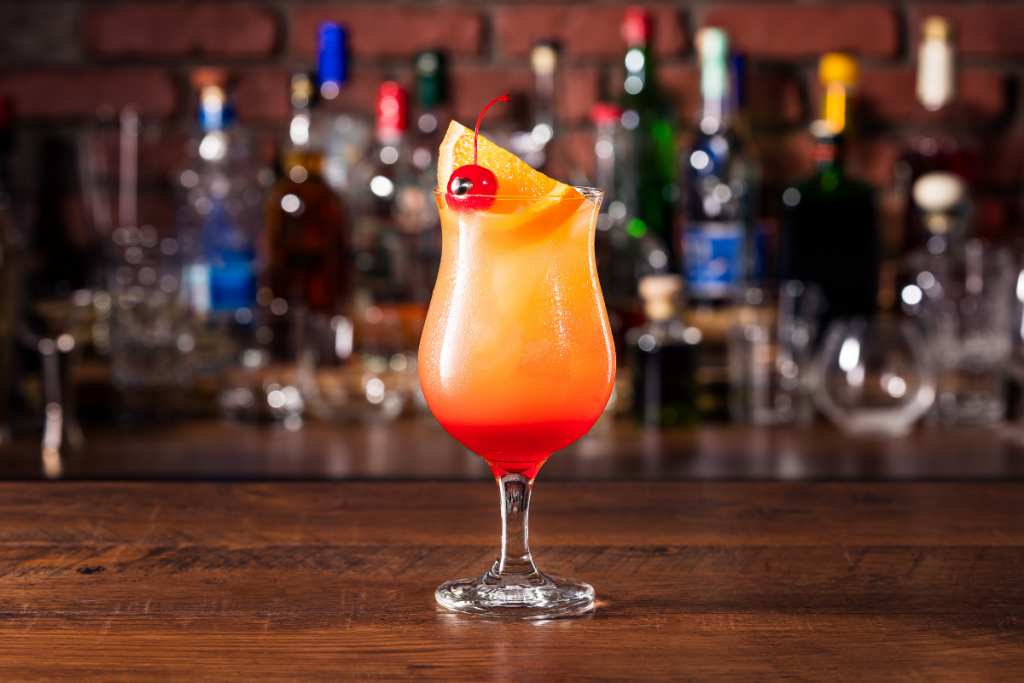 The hurricane is a popular tiki cocktail that is brilliantly refreshing on a hot summer day. It is a rum-filled cocktail that includes a captivating combination of passion fruit and orange juices.
The drink was crafted in New Orleans by bar owner Pat O'Brien around 1940 when the supply of whiskey nearly ran dry. To increase liquor sales, bar owners were forced to buy 50 cases of rum for every 1 case of whiskey.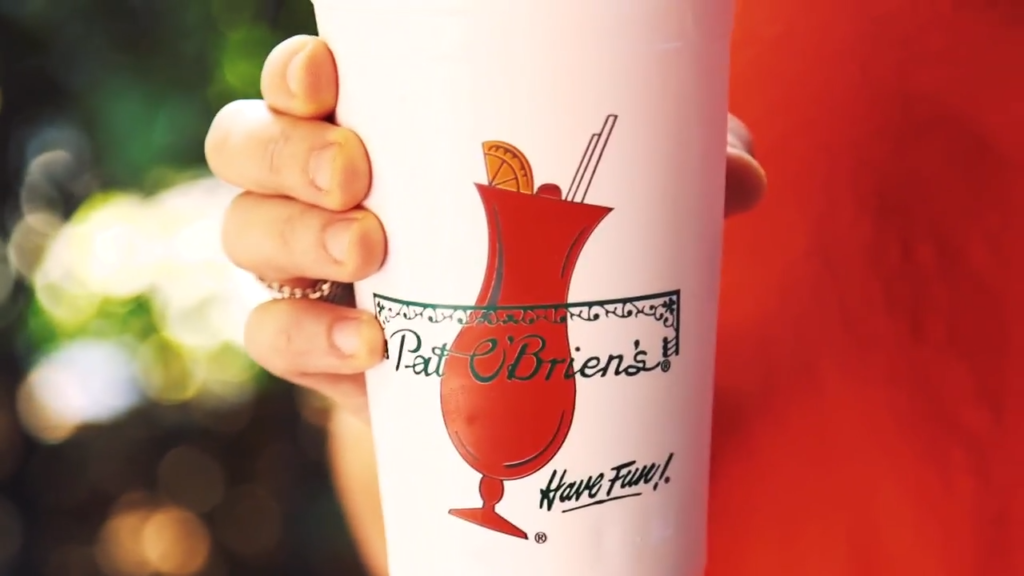 O'Brien formulated this amazing cocktail to use up his large stock of rum. The cocktail instantly became a hit! It's still a trendy drink to sip on New Orleans' streets during Mardis Gras or any time of year.
The name for the drink came from Hurricane lamp shaped glasses it's served in. In the 40's, O'Brien served the original Hurricanes in Hurricane lamp shaped glasses and gave them away to sailors. Today, you can order a Hurricane at Pat O'Brien's and you get to keep the glass.
The recipe
Like many drinks, the hurricane has been remade several times over the years. The original hurricane was incredibly simple and required only three ingredients. Our recipe is a bit more complex and offers a delicious balance of flavors.
Ingredients:
1/2 lime
2 ounces light rum
2 ounces dark rum
2 ounces passion fruit juice, or purée
1 ounce freshly squeezed orange juice
1/2 ounce simple syrup
1/2 ounce grenadine
Orange slice, for garnish
Maraschino cherry, for garnish
How to make it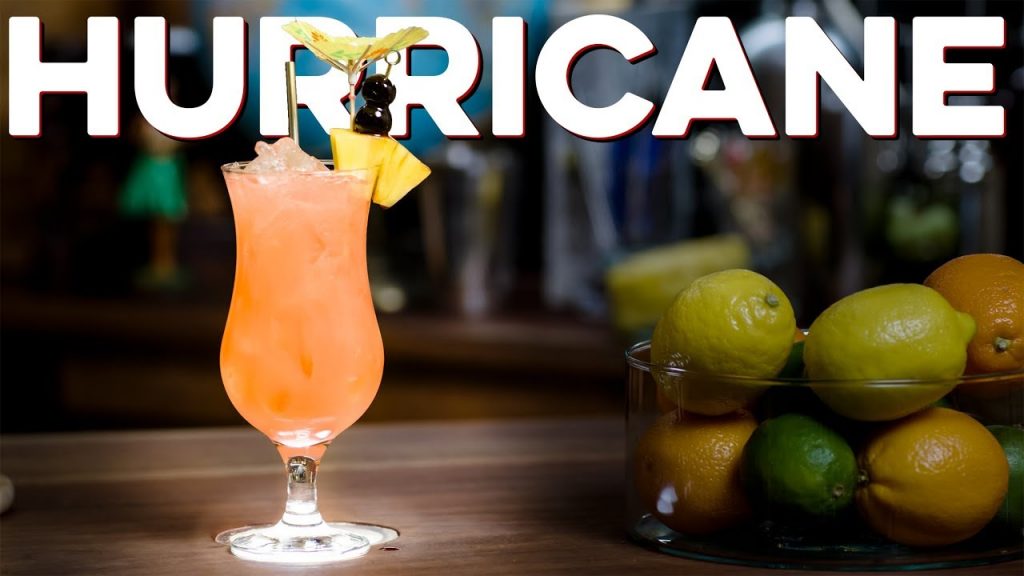 In a cocktail shaker filled with ice, squeeze the juice from half a lime.
Pour the two rums, passion fruit juice or purée, orange juice, simple syrup, and grenadine into the shaker.
Shake well for 20-30 seconds
Strain into a hurricane glass filled with fresh ice.
Garnish with an orange slice.
Serve the drink and enjoy.
Here's a video version of this recipe we love that also does a darn good Hurricane!
Fog Cutter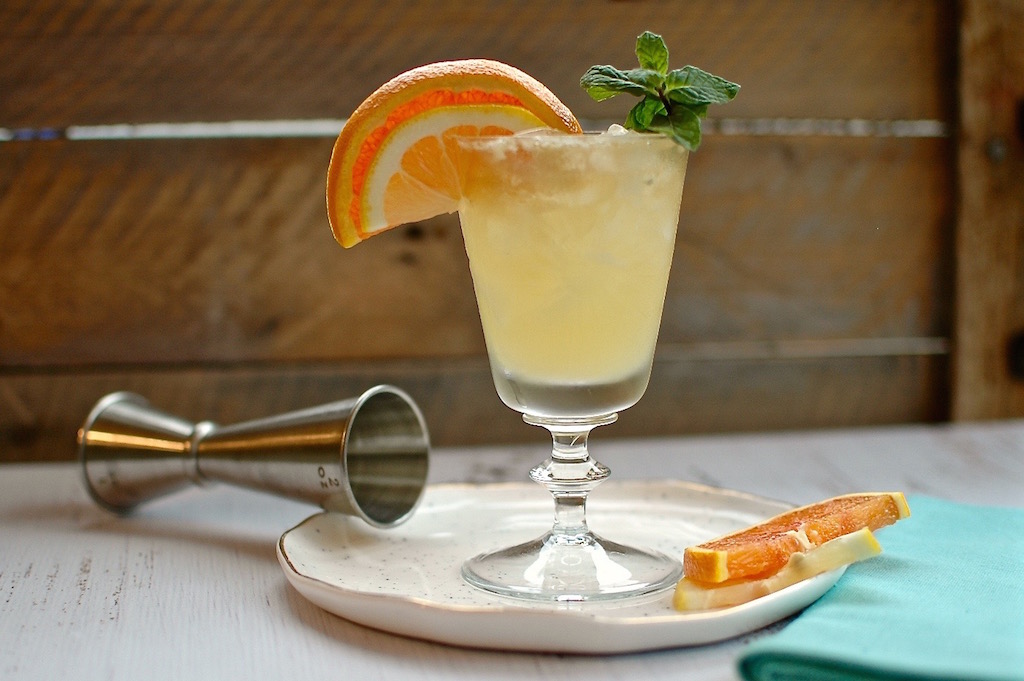 The Fog Cutter is a popular tiki cocktail invented by Victor Bergeron in 1947. It is also called "The Long Island Ice Tea of Exotic Drinks". It calls for a blend of three different base spirits (gin, brandy, rum), lemon and orange juice, orgeat syrup, and cream sherry.
This amazing drink has historically been served in special Fog Cutter ceramic mugs.
The recipe
Ingredients:
crushed ice
2 fluid ounces orange juice
1 ½ fluid ounces white rum
1 fluid ounce lemon juice
½ fluid ounce gin
½ fluid ounce brandy
½ fluid ounce dry sherry
½ fluid ounce orgeat (almond) syrup
1 orange slice (Optional)
1 maraschino cherry (Optional)
1 fresh mint leaf (Optional)
1 toothpick (Optional)
How to make it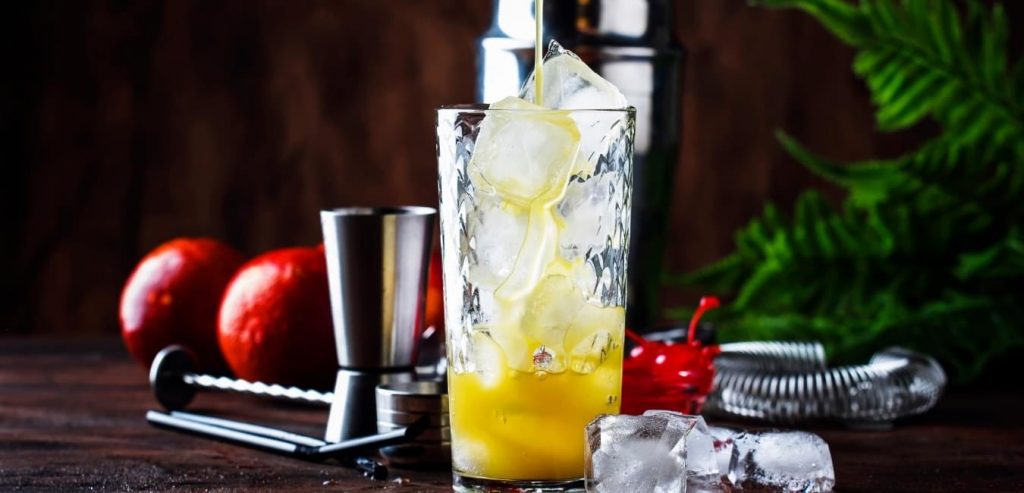 Fill a cocktail shaker with ice and add orange juice, rum, lemon juice, gin, brandy, sherry, and orgeat.
Shake well for 1-2 minutes.
Strain into a tiki glass filled with crushed ice.
Skewer orange slice, maraschino cherry, and mint on a toothpick to garnish the drink.
You can also check out this video recipe for this "tiki standard"!
Jungle Bird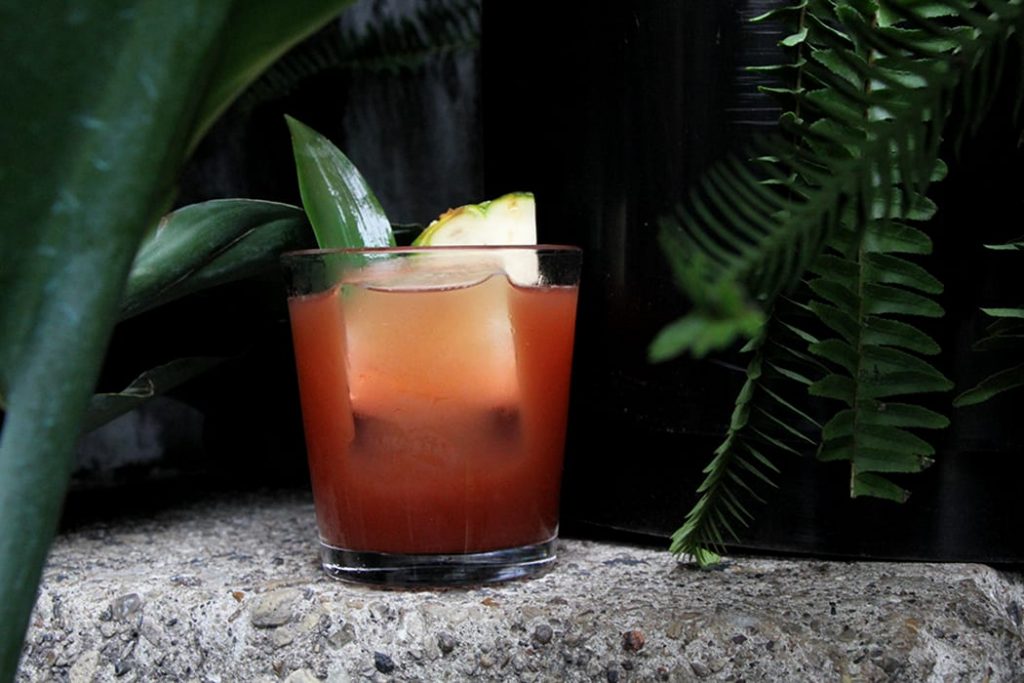 The jungle bird is a tiki cocktail that dates back to the 1970s. It was crafted by Jeffrey Ong at the famous Aviary Bar inside Malaysia's Kuala Lumpur Hilton.
It's one of the few rum cocktails to pair tropical flavors with an Italian bitter: Campari. Campari, which pairs extremely well with the rum and fruit, adds a nice touch of herbal bitterness to the cocktail.
The recipe
Ingredients:
1 ½ ounces dark rum
3/4 ounce Campari
1 1/2 ounces pineapple juice
1/2 ounce freshly squeezed lime juice
1/2 ounce simple syrup
Pineapple wedge and leaves (optional)
Maraschino cherry (optional)
How to make it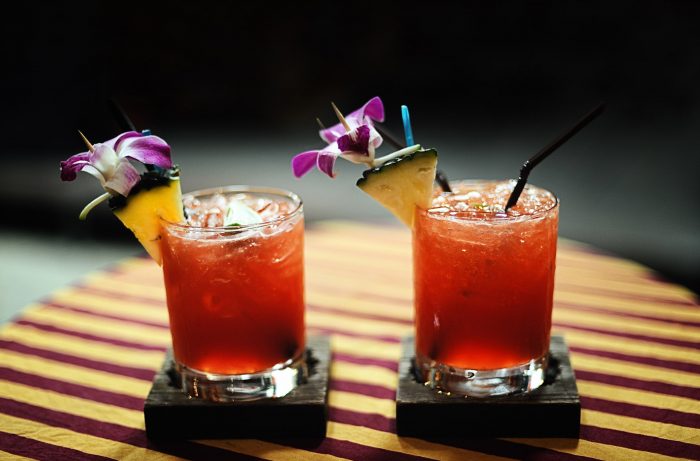 Gather the ingredients.
In a cocktail shaker, pour the rum, pineapple and lime juices, Campari, and simple syrup.
Shake vigorously for 30 seconds.
Strain into a glass with a single large ice cube.
Garnish with a pineapple wedge adorned with a cherry and pineapple leaves to look like a jungle bird.
Serve and enjoy.
You can also try this version of the drink!
Pina Colada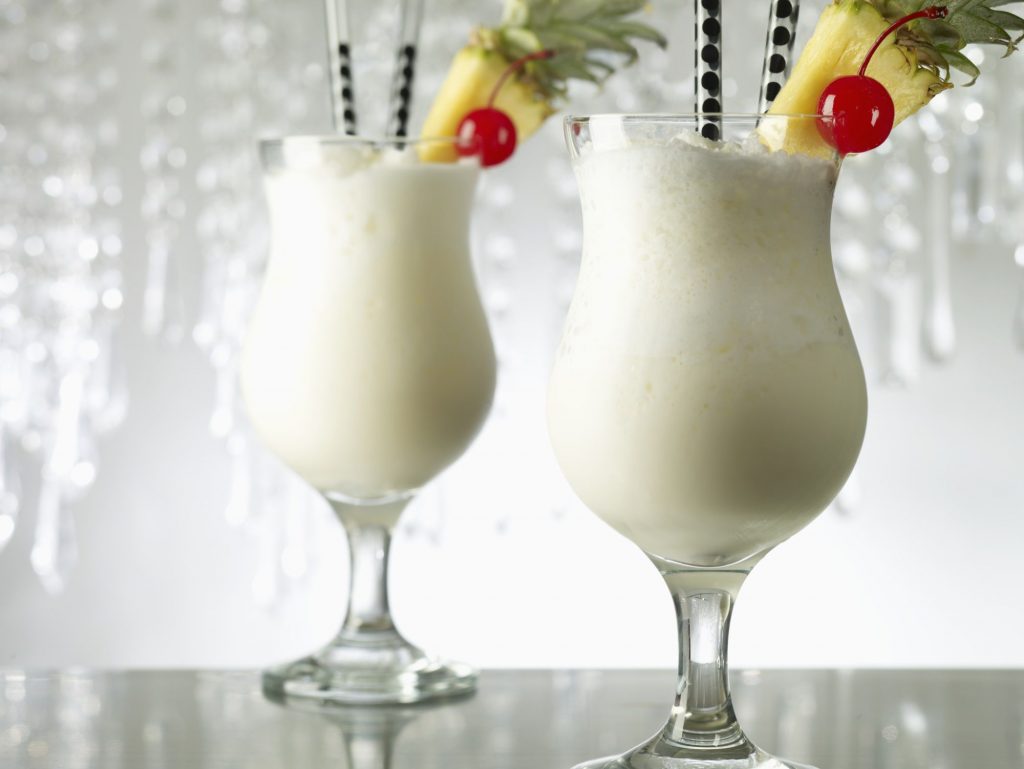 The Piña Colada is a Puerto Rican rum drink made with pineapple juice and sweetened cream of coconut. It is one of the world's most popular summer cocktails.
Its name means "strained pineapple" in Spanish, referring to the freshly pressed and strained pineapple used in the drink's preparation. It tastes refreshing and sweet. It´s also very easy to make and perfect to enjoy with friends.
The recipe
Ingredients:
1 1/2 cup ice
1/2 cup diced pineapple, frozen
2 ounces pineapple juice
2 ounces Coco Lopez coconut cream
1 1/2 ounces white rum
1 ounce dark rum
Pineapple slices
How to make it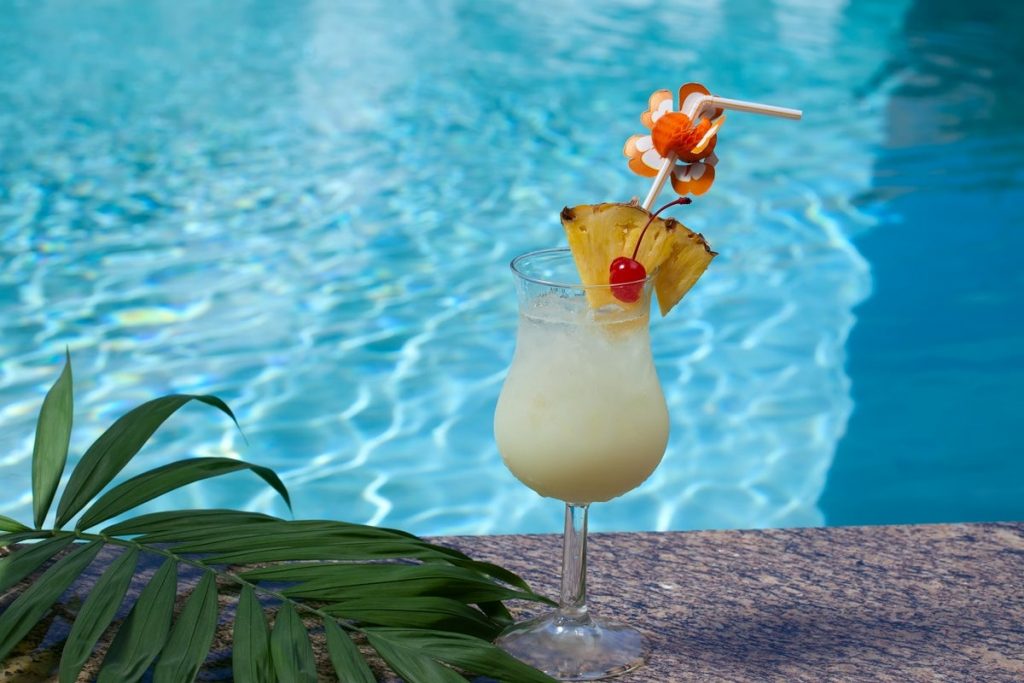 Put the ice, frozen pineapple, juice, coconut cream, and the white and dark rums into a blender.
Blend until smooth and frosty.
Pour the drink into 2 glasses
Garnish the glasses with pineapple slices.
Also check this out:
Mai Tai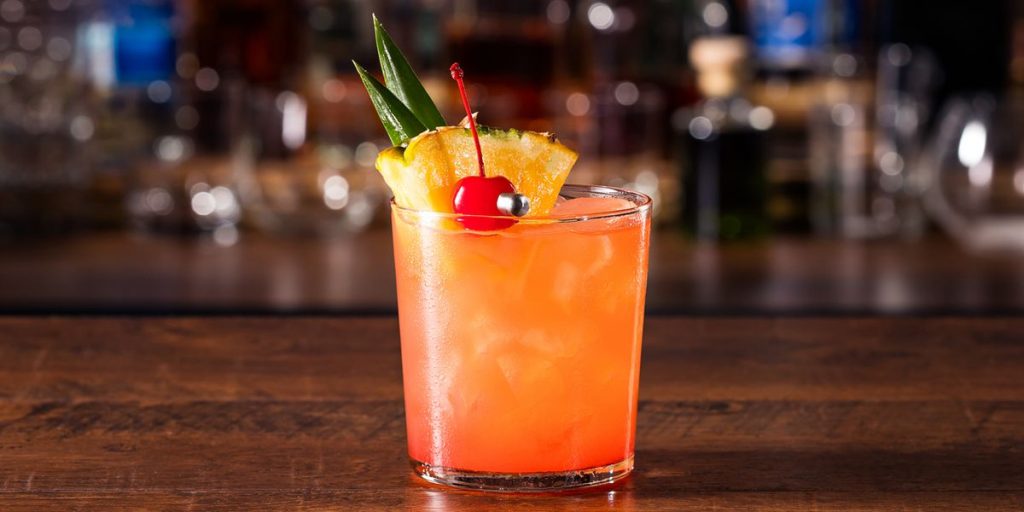 The Mai Tai is one of the most famous Tiki drinks in the world. It based on rum, Curaçao liqueur, orgeat syrup, and lime juice. Each one of the Mai Tai ingredients adds depth and flavor to the tropical cocktail.
Despite popular misconception, the Mai Thai is not from Thailand. Victor J. Bergeron claimed to invent the Mai Tai at his restaurant, Trader Vic's, in Oakland, California in 1944.
The original Trader Vic's recipe featured Jamaica's J. Wray & Nephew rum. Once Bergeron ran out of his supply, he started blending different rums in an attempt to create a similar flavor profile.
The recipe
Ingredients
1 1/2 ounces white rum
3/4 ounce orange curaçao
3/4 ounce lime juice, freshly squeezed
1/2 ounce orgeat
1/2 ounce dark rum
Garnish: lime wheel
Garnish: mint sprig
How to make it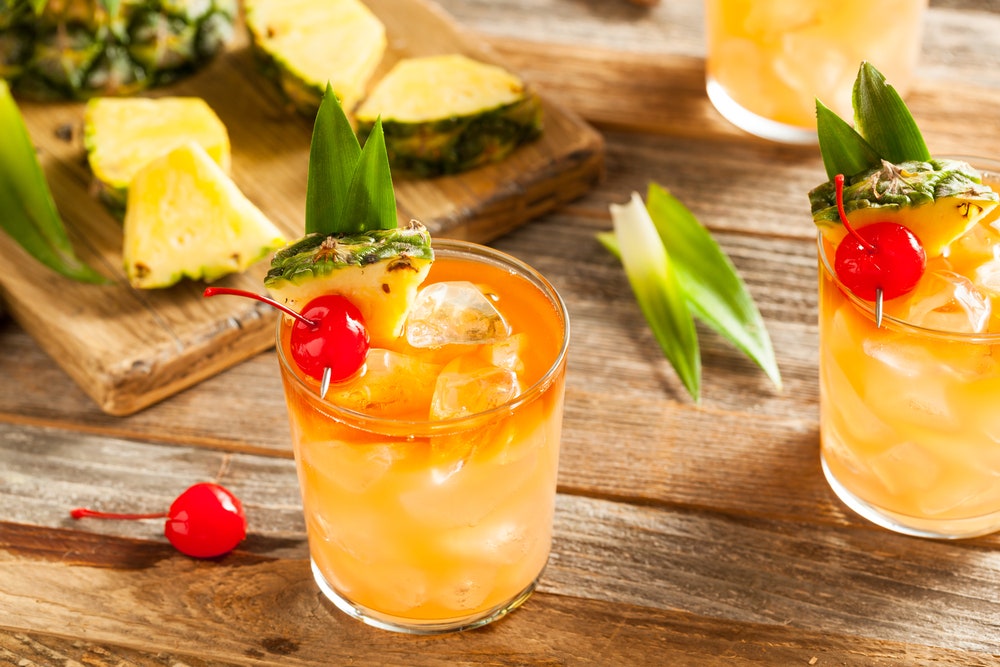 Put the white rum, curaçao, lime juice and orgeat into a shaker with crushed ice and shake lightly for 20-30 seconds.
Pour into a glass.
Float the dark rum over the top.
Garnish with a lime wheel and mint sprig.
Thanks for reading / watching! Comment down below, we'd love to hear from you 🙂
Related posts: