Today we look at the 7 best tiki bars in the USA! These are places you simply must check out, if at all possible.
If you have never been to an authentic tiki bar before, you can generally expect a few things. First, in terms of atmosphere, the ideal tiki bar should be a getaway to somewhere where your daily stresses instantly vanish once you walk through the door, or under the thatched roof, as it were.
TIKI Brand 25 Inch Stainless Steel Low Smoke Fire Pit

Yiosax Solar-Powered Tiki Statue

TIKI Brand 65-Inch Cabos Bronze Metal Torch

The best tiki bars should offer a truly exotic environs, drawing on the lore of tropical cultures such as Polynesia, Hawaii, and Caribbean, while offering amazing food, drink, entertainment, and service all around. Some tiki bars are places people go to have an absolute blast, while others are more laid back.
Do be sure to check ahead in case you need a reservation, or at least just be aware if you're going to be walking into a full blown mega party or a more relaxed affair on that particular night where you could potentially bring kids or a pet along.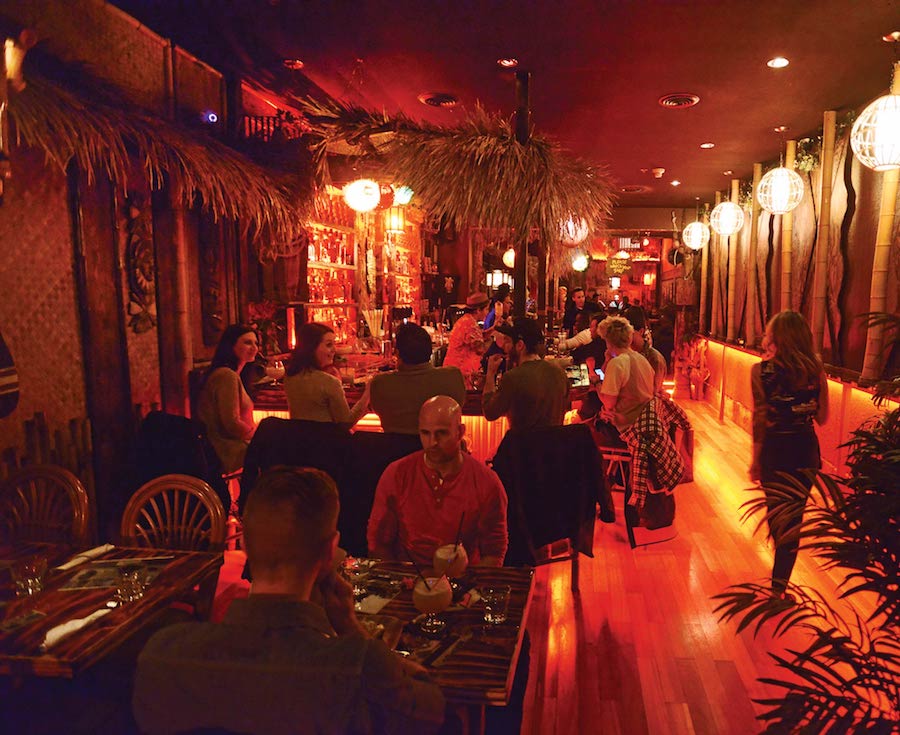 Tiki bars may once have been only found in tropical locations, since that's where they originated, but nowadays, tiki bars can be found all around the USA, with some offering indoor / outdoor service, and others being strictly indoor establishments.
Personally, we here at TBYG do appreciate it when tiki bars go all out in terms of the tiki decor. Still, some tiki bars keep their tiki vibes a bit restrained, which is fair enough, but their excellent service, food, and drink make them essential to this list.
That said, when The Gnome walks through the door, we like to be confronted by a big gruesome tiki idol mask like this, with fiery eyes and a sneering mouth. But that's just us…some people just want a drink served in a coconut with an umbrella in it. To each their own, we say!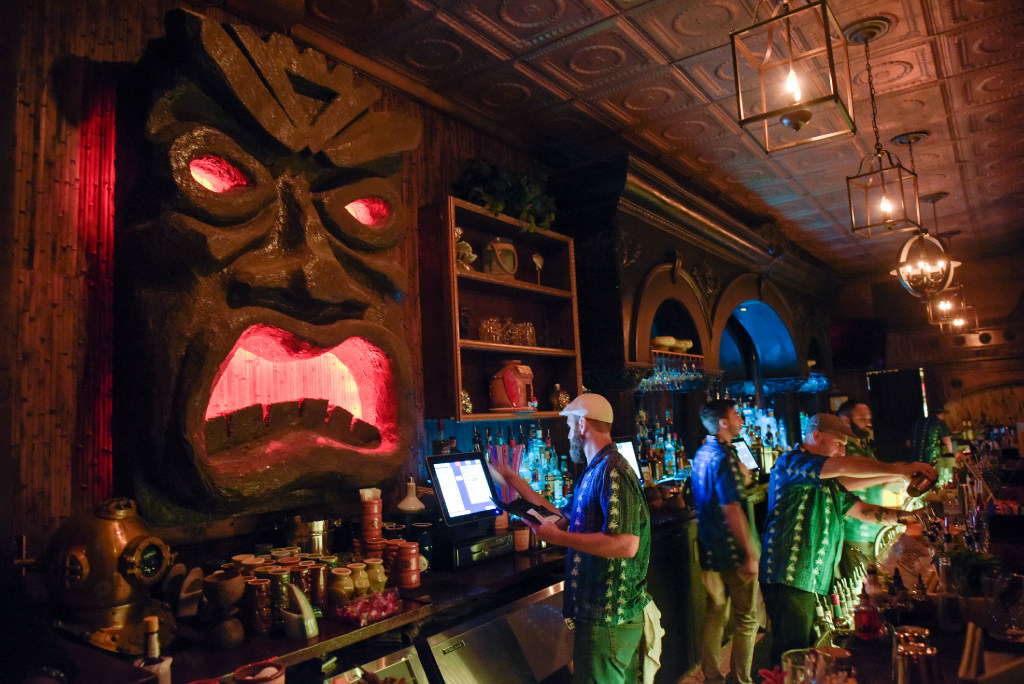 Ok, so enough preamble – let's take a look at these great tiki bar destinations! (in no particular order)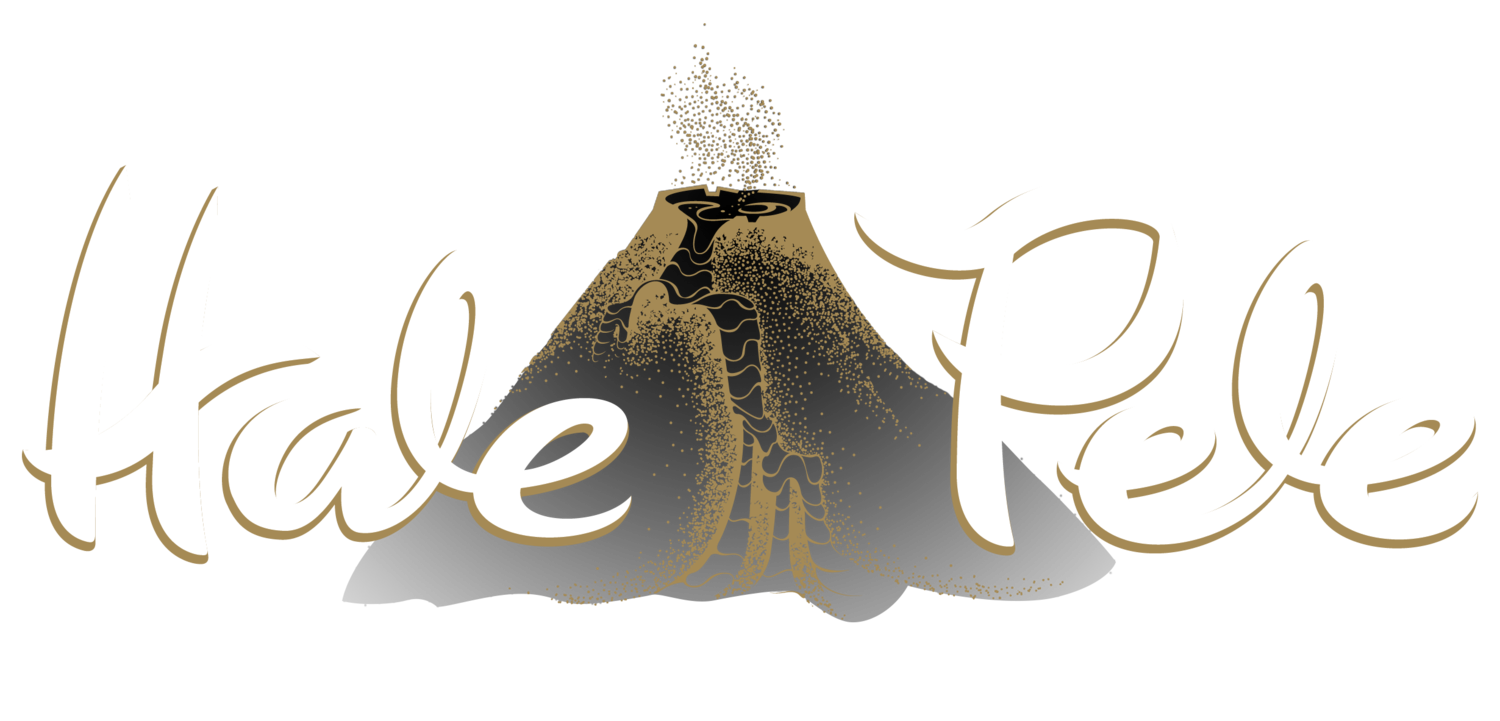 Hale Pele
Address: 2733 NE Broadway, Portland, OR 97232
Website: https://www.halepele.com/
About Hale Pele: "House of the Volcano Goddess" – is a glimmering pearl in Portland's sea of food & cocktail culture. Hale Pele is an atmospheric tiki bar with lots of rum, artisanal syrups, a themed menu & pufferfish decorations. For those who are seeking escape, look no further than Hale Pele – mundane worries melt away as you pass through these doors. Should you eventually choose to return to the world outside, you will do so refreshed in mind, body, and spirit! And now, we're excited to bring our magic to you with our brand new Hale Pele catering services – perfect for special occasions both large and small."
What people are saying: "I almost wanna keep this place a secret. The drinks are sooo delicious and they do a great job on food but the atmosphere is what makes it so special. Cute decorations and a vibe that makes you feel like you are on an island…."
Gnome's hot take: Like we said, we enjoy it when a tiki bar goes all out in terms of an authentic tiki experience, and that is exactly what Hale Pele offers, and this is why it's as good as it gets!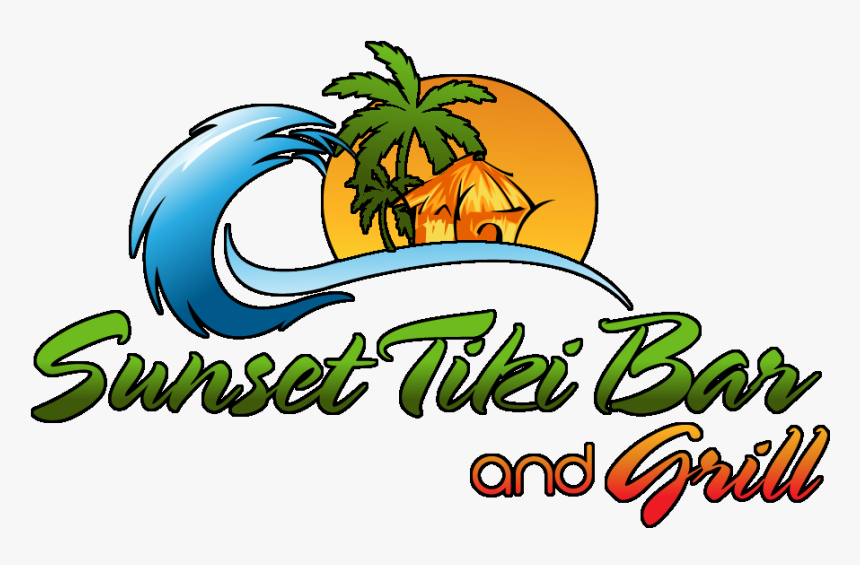 Sunset Tiki Bar & Grill
Address: 79 Powers Rd, Westford, MA 01886
Website: https://sunset-tiki.com/
About Sunset Tiki Bar & Grill: "We try to provide a fun and family friendly environment. Under 18 years of age must be accompanied by a parent or guardian. If swimming please use proper swim attire. NO PETS ALLOWED"
What people are saying: "The island feel was worth the expense. We enjoyed it and will probably return to get away on a mini vacation on another summer's night before the season ends. You must try the Sunset Tiki Bar. Bring your credit card and don't be surprised with the price for cocktails and food. You must remember – you are on vacation on an island somewhere in the Caribbean."
Gnome's hot take: This is a great tiki bar destination. Anytime we're in the Nashoba Valley area, we visit Sunset Tiki Bar. The food, the people, the drinks, the beach, the live music – it's got it all!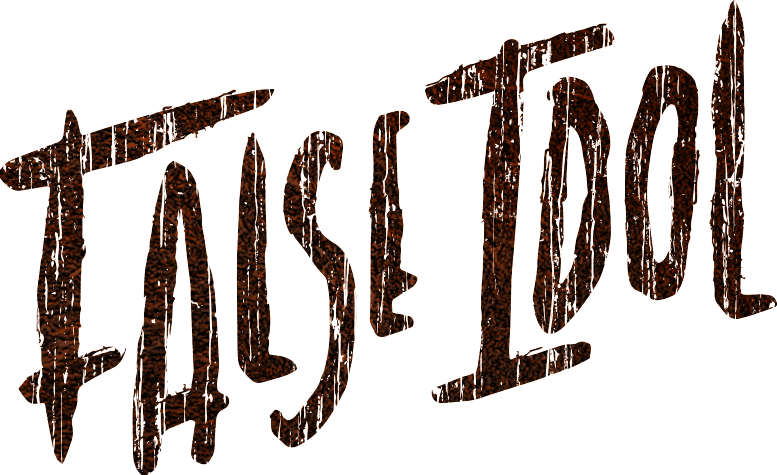 False Idol
Address: 675 W Beech St, San Diego, CA 92101
Website: https://falseidoltiki.com/
About False Idol: "Hidden in plain sight, a step through an unassuming secret entrance within Craft & Commerce transports guests to False Idol's faux tropical paradise complete with traditional Polynesian elements of fire & ice. 21+"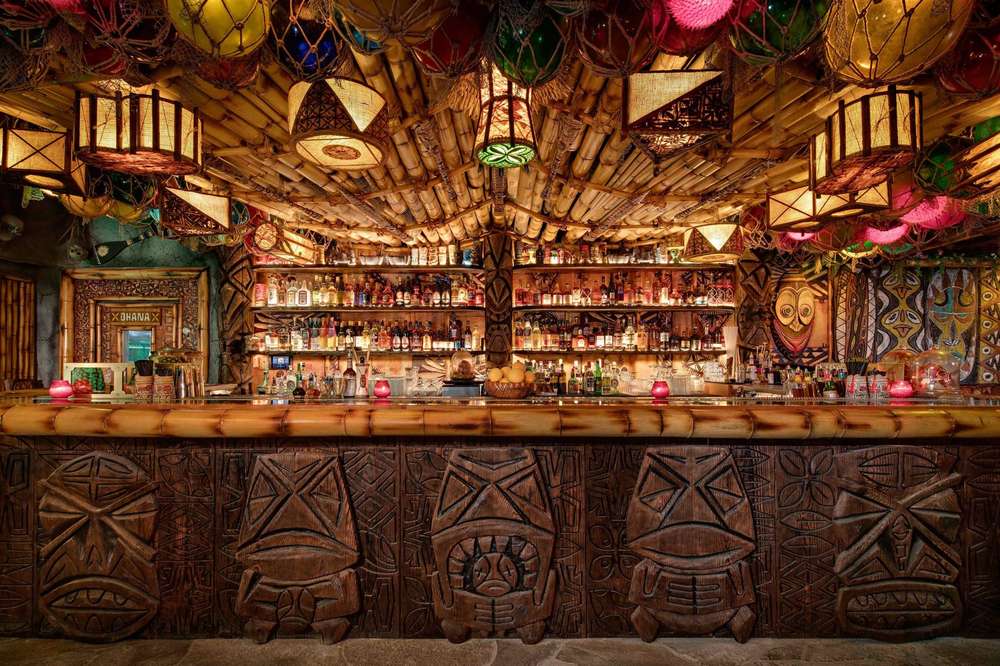 What people are saying: "False Idol is a Tiki Bar tucked away in back of Craft and Commerce in Little Italy, San Diego. It looks like something out of an amusement park with its lighting and decor. The bartenders are really cool, and the drinks are amazing. Most of the drinks are rum based, as it is a tiki bar. False Idol is pricey, you will spend over $30 for 2 drinks with tip. They do have a happy hour (6-7pm) with a limited selection (3) of $7 drinks. Make a reservation online to secure your spot."
Gnome's hot take: Yet another tiki bar that gives you the full tiki vibe, which is what we're after. Love the decor here – mindblowing! Best to get there during happy hour, which has always been our strategy.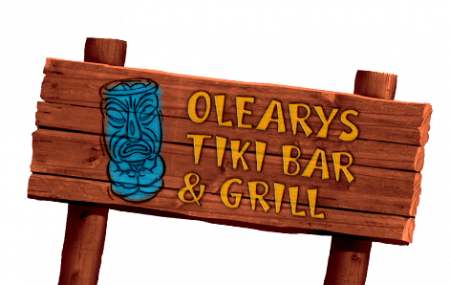 O'Leary's Tiki Bar & Grill
Address: 5 Bayfront Dr, Sarasota, FL 34236
Website: https://www.olearystikibar.com/
About O'Leary's Tiki Bar & Grill: "Experience ocean breezes from the Gulf of Mexico as you enjoy our wonderful tropical drinks, wine and beer selections, and live music!"
What people are saying: "This was recommended by a wait person who is a local. So, we went after dinner. Three times!!! We did not eat, but people said the food was good. We just sat at great tables, had a bunch of drinks, watched the downtown area, the boats and the sunset on the west coast of the east coast. Parking close by, if you can find a spot. If you want the relaxed vacation feel around people are relaxed and having fun, this is the place."
Gnome's hot take: O'Leary's has that laid back feel that we enjoy in a tiki bar, with the sand between our toes, and lots and lots of thatch, plus we like to get out on the water and paddle around here as well. Top notch, or we wouldn't have added it!

Psycho Suzi's Motor Lounge
Address: 1900 Marshall St NE, Minneapolis, MN 55418
Website: https://www.psychosuzis.com/
About Psycho Suzi's Motor Lounge: "Psycho Suzi's Waterfront Lounge has been sustaining mental health since 2003. A nationally recognized tiki bar and pizza joint, Suzi's is an otherworldly island escape and Minneapolis institution. We (probably) have the country's largest collection of leopard furnishings and (definitely) have the most awesome fake wood carpeting in North America, plus breathtaking industrial river views from our waterfront decks. With two levels and multiple bars, the magic and mystery of Psycho Suzi's is legendary."
What people are saying: "We were meeting a large group of family at Psycho Suzie's for lunch on a Friday, so nabbing a riverside table was not easy at this popular watering hole. We finally managed to snag a table for 12, and offered 5 of our seats to another party. It was a beautiful day on the Mississippi River. The craft beer was cold and the Thai pizza was hot and spicy!"
Gnome's hot take: Great food, great drink, and wild times. No reservations necessary indeed – we just like to show up. Captures some of the more dark and dangerous elements of the tiki "lifestyle" as it were.
Martell's Tiki Bar
Address: 308 Boardwalk, Point Pleasant Beach, NJ 08742
Website: https://tikibar.com/
About Martell's Tiki Bar: "Martell's is home to all of the thirst quenching fresh fruit tropical drinks you expect, including a highlight of visiting Martell's, the famous Tiki Tea with iced tea flavored vodka and pink lemonade, the perfect refreshment for a day at the beach."
What people are saying: "Hadn't been here in many years. Were seated immediately. Bottled wine very reasonably priced. The bread with roasted garlic was delicious. Shrimp scampi over linguini delicious. Crusted tuna very tasty. Our waitress Summer was excellent. Will definitely be back."
Gnome's hot take: Definitely a party spot, great live music there as well, which is always a plus! Did we mention this is a place to go party? Hot stuff!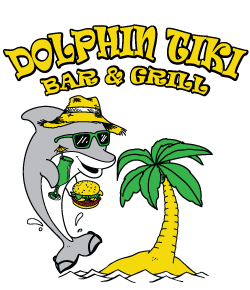 Dolphin Tiki Bar & Grill
Address: 1021 Anglers Cove, Marco Island, FL 34145
Website: https://www.dolphintikibar.com/
About Dolphin Tiki Bar & Grill: "Throughout the year, days and nights alike, Dolphin Tiki's Bar & Grill is the perfect place to enjoy a cocktail; a meal; sushi and take in the beautiful Marco River view! Dolphin Tiki is dockside behind Anglers Cove on Bald Eagle Drive and boasts that "Half the fun is finding us!""
What people are saying: "Absolutely loved the vibe here, very islandy, clean and the food is hands down the best we had on our trip! The Ahi Tuna Tower was fantastic, and the grouper and steak tacos were the best! Great prices for wonderful food! We will definitely make this our go-to when we buy our condo!"
Gnome's hot take: This place is a little more quaint than the others on this list, but the food is great and it definitely captures some of that elusive getaway element of tiki bars. Great place to go boating as well!
Thanks for reading! We hope you have fun if you get out to any of these locations. Let us know what you think of our list in the comments.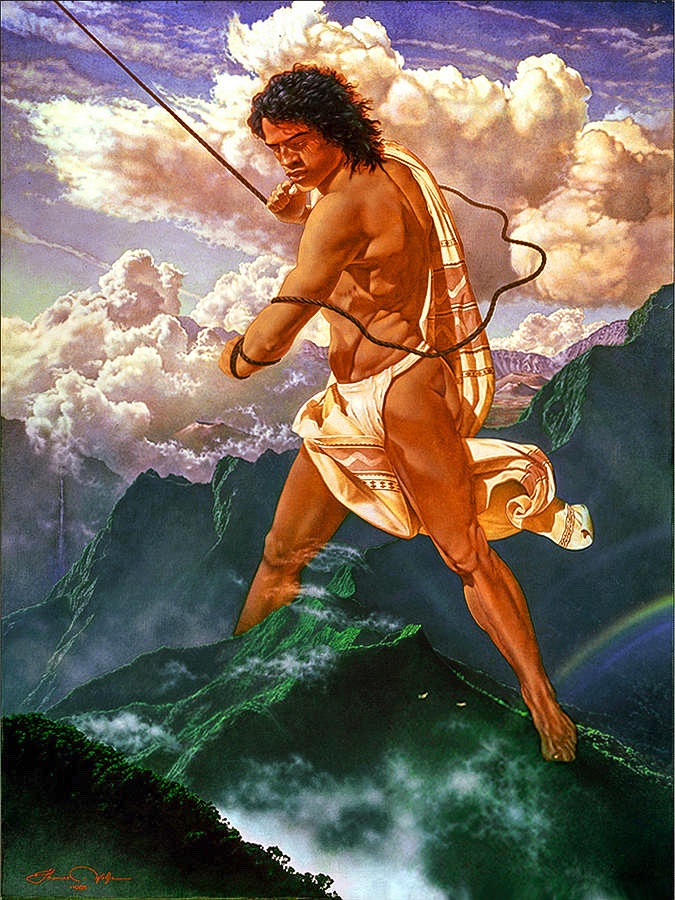 Related posts: