A well-built tiki hut creates an instant focal point in your backyard, offering a place where you can get away from all the stress and problems of everyday life and simply enjoy the beauty of your surroundings.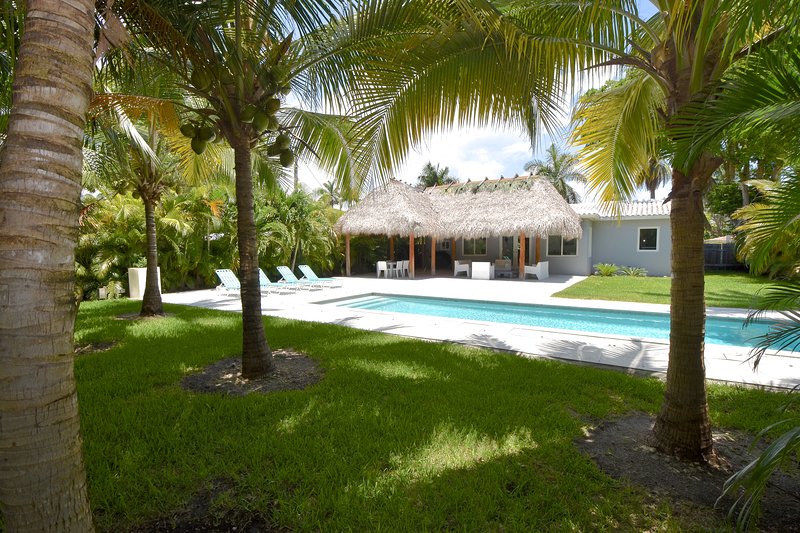 Whether you buy your tiki in the form of a or you have it custom built to your specs by professional builders, the point is, if cared for properly, a tiki hut can last several decades. While a tiki hut does not require a lot of care and maintenance, it does occasionally require some basic attention.
Each type of tiki hut needs its own special handling depending on the type of material it is made from. Keeping it free of dirt, debris and pests can help extend its life and maintain its beauty.
Unfortunately, Tiki Huts are highly appealing to various pests which either feed on the wooden structure like the termites or worms or simply make them their home.
TIKI Brand 25 Inch Stainless Steel Low Smoke Fire Pit

Yiosax Solar-Powered Tiki Statue

TIKI Brand 65-Inch Cabos Bronze Metal Torch

In addition to being unsightly, pest infestation also poses a risk of a very serious damage to your Tiki Hut and can significantly reduce its durability. The good news is that there are ways to keep pests away from your Tiki Hut and keep it all to yourself.
Here we focus on Tiki Hut pest control and explain how to maintain your Tiki Hut so it lasts decades. Here is what we are going to cover today:
Let's start… Let's discuss what sorts of pests usually infest Tiki Huts…
Most Common Tiki Hut Pests
Squirrels, Rats & Mice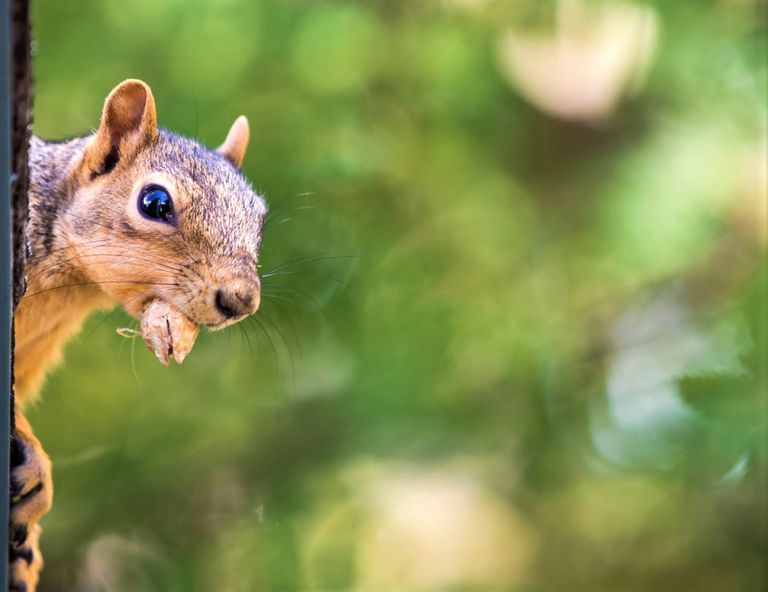 You will find squirrels, rats and mice in your Tiki Hut due to two reasons: the presence of hiding places and a constant supply of food. Rats, squirrels, and mice can cause damage to your Tiki Hut by gnawing and burrowing it, which can significantly undermine its structural integrity.
The amount of damage these rodents can do to a thatch overnight is enormous. Once inside the Tiki Hut, they will have access to plumbing, electric cables, etc where gnawing may result in significant damage such as flood or fire.
Tiki Hut Caterpillars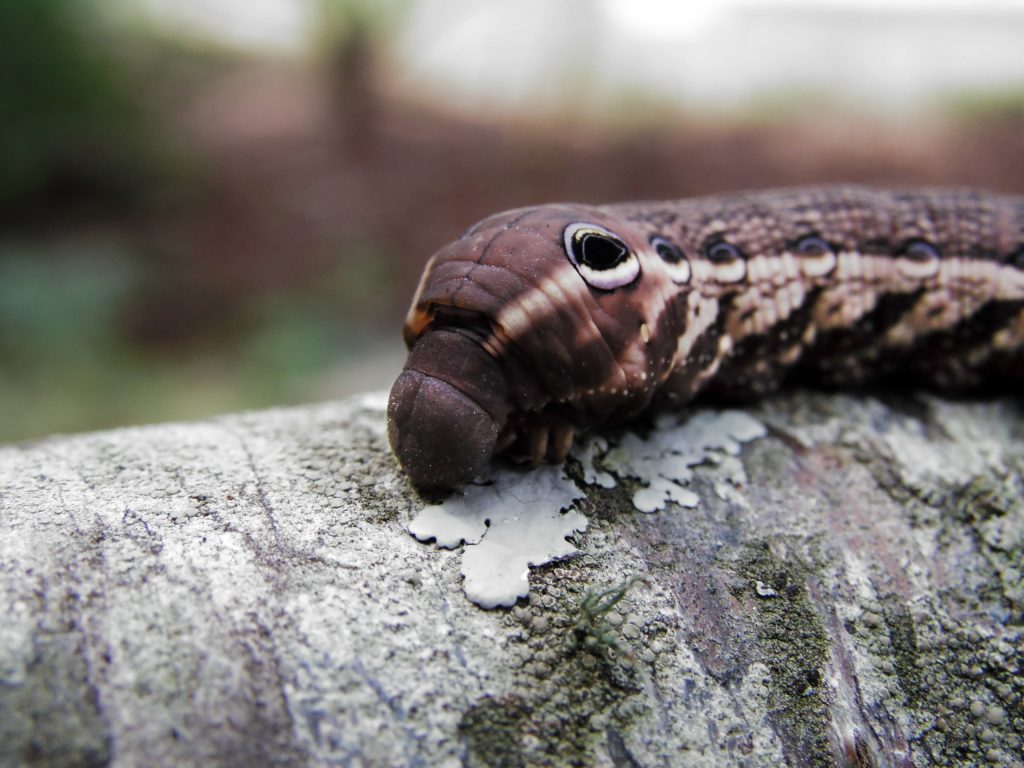 Hypsopygia nostralis (Guenée) and Simplicia cornicalis (Fabricius) are the two species of caterpillars known to feed on dried thatched leaves of sabal and cabbage palms which are commonly used in constructing Tiki Huts.
Hypsopygia nostralis is a snout moth in the family Pyralidae and Simplicia cornicalis is a litter moth of the Erebidae family.
Since they are so often associated with palm thatch roofs, these two species are also called Tiki Hut caterpillars. Their appetites can cause significant damage to your Tiki Hut. Most damage is usually reported in July and August, though these two species are active throughout the year.
Infested Tiki Huts have a tattered appearance. You may also find caterpillar droppings between the leaf blades, on the floor or under the roof of your hut.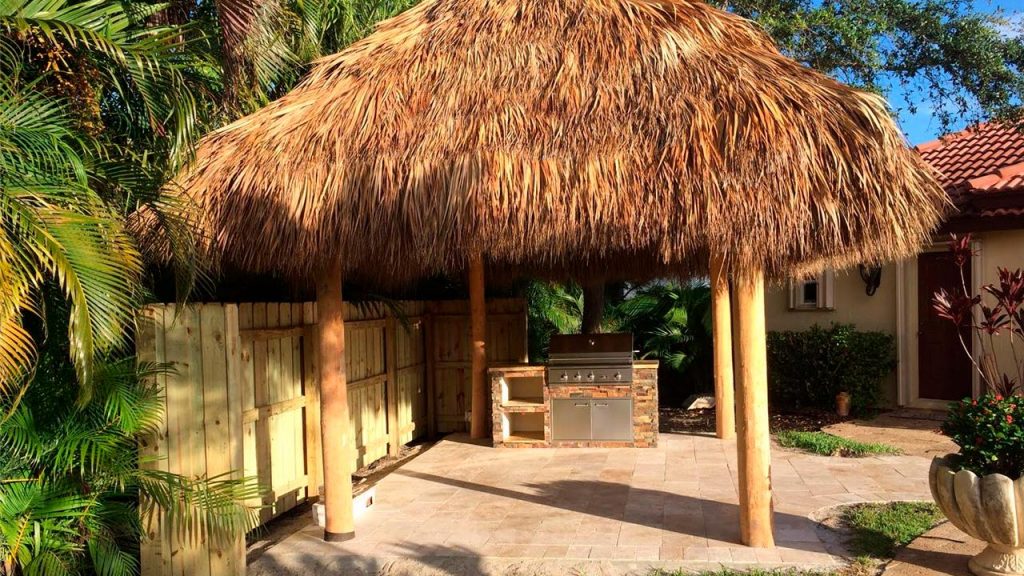 These caterpillars can sometimes be hard to notice because they are brown and less than an inch long. However, if you notice damage to your hut but can't see caterpillars, look closely between the layers of thatch. They are most active at night, so you may need a flashlight to spot them.
Caterpillars aren't the only insects that like to feed on palm thatch in Tiki Huts. Several types of beetles are known to bore deep into the thick petioles of the palm leaves in the palm leaves of Tiki Huts. The "tiki weevil" is the beetle most often found in Tiki Huts thatch.
This type of beetle is 8–12 mm long and has a broad, flat beak which sets it apart from the true weevils. Males have antennae that are longer than the body. The tiki weevil larvae bore into the leaf stems, and the adults make large, oval exit holes when they emerge.
How to Get Rid of Pest from Your Tiki Hut?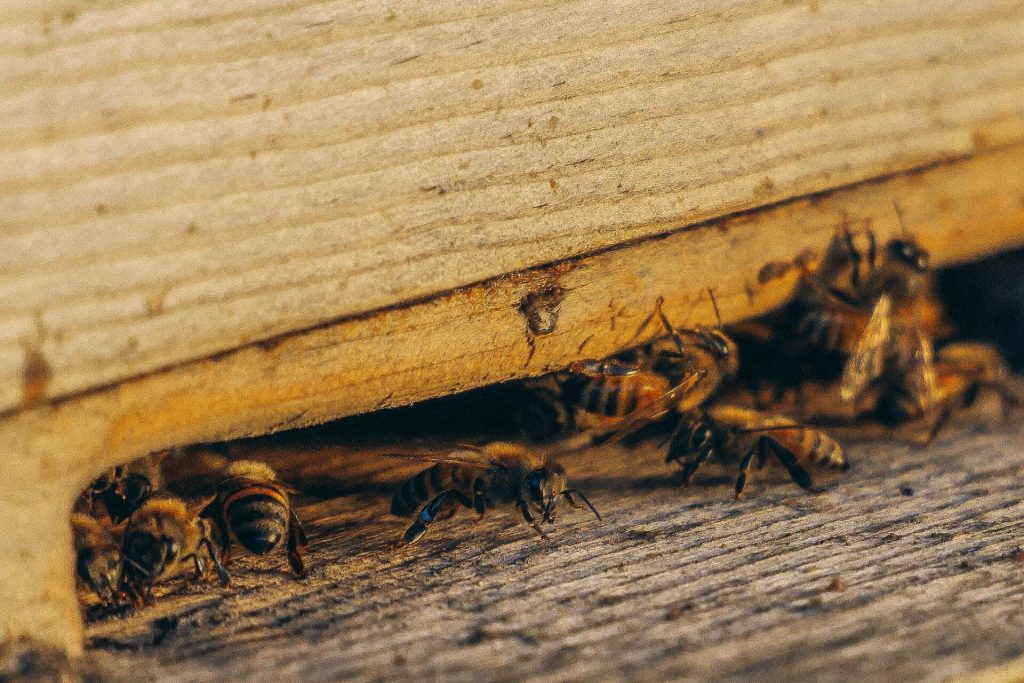 If your Tiki Hut is infected, your best option is to call a professional. He/She will identify the problem and suggest the best treatment to prevent infestation and enjoy your Tiki Hut again.
Of course, there are some things you can do yourself to prevent infestation. Follow these suggestions to keep pests away from your Tiki Hut:
Install a Ceiling Fan or Portable Fans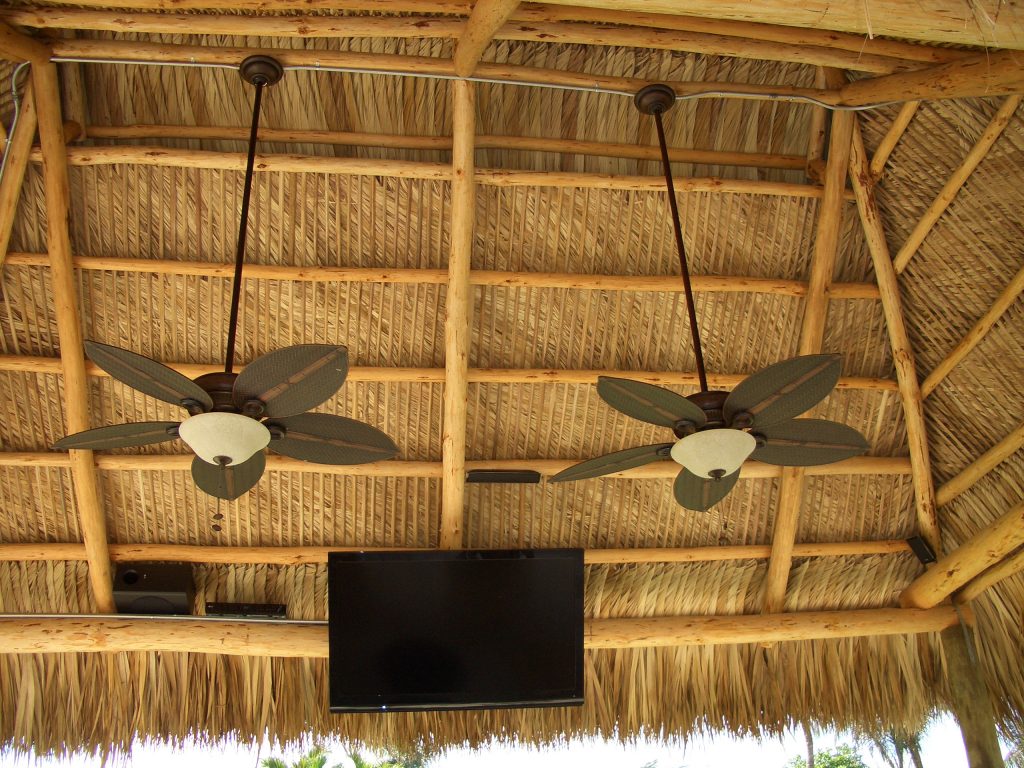 Ceiling fans are a practical Tiki Hut device that can help keep temperatures cool and keep insects and bugs away. Fans are particularly good at warding off insects such as mosquitos and flies because they can't keep up with the winds coming from these devices.
If you aren't interested in installing a ceiling fan, you can consider purchasing a couple of high-powered portable fans.
Use Citronella Candles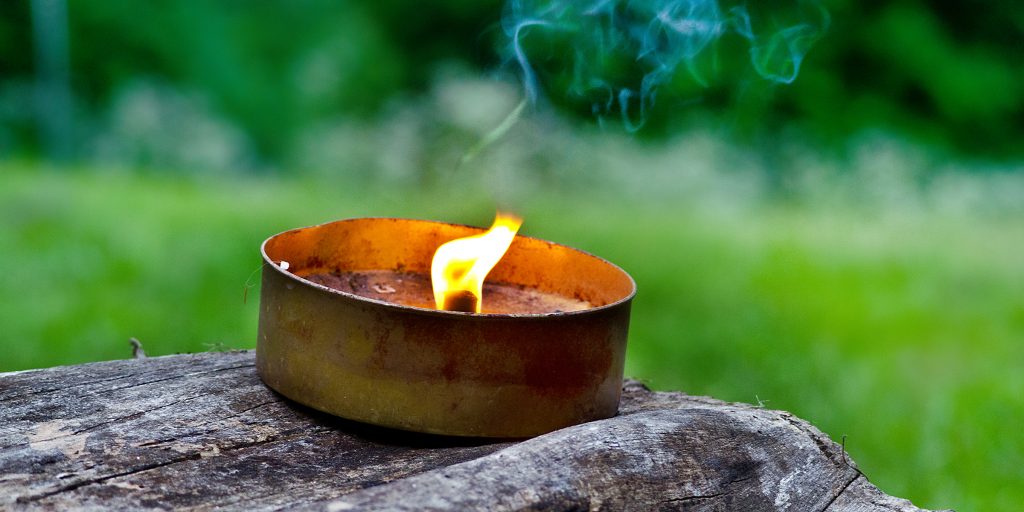 Citronella candles are a great natural pest control method that works particularly well at night.
Nowadays, pest repellent candles are available in all sorts of styles, which allows you to use them not only to repel pests but also as a part of the décor for your Tiki Hut.
When used at night, citronella candles also provide a beautiful light source and create a warmer, more relaxing atmosphere for you and your guests.
Use Insect Repellent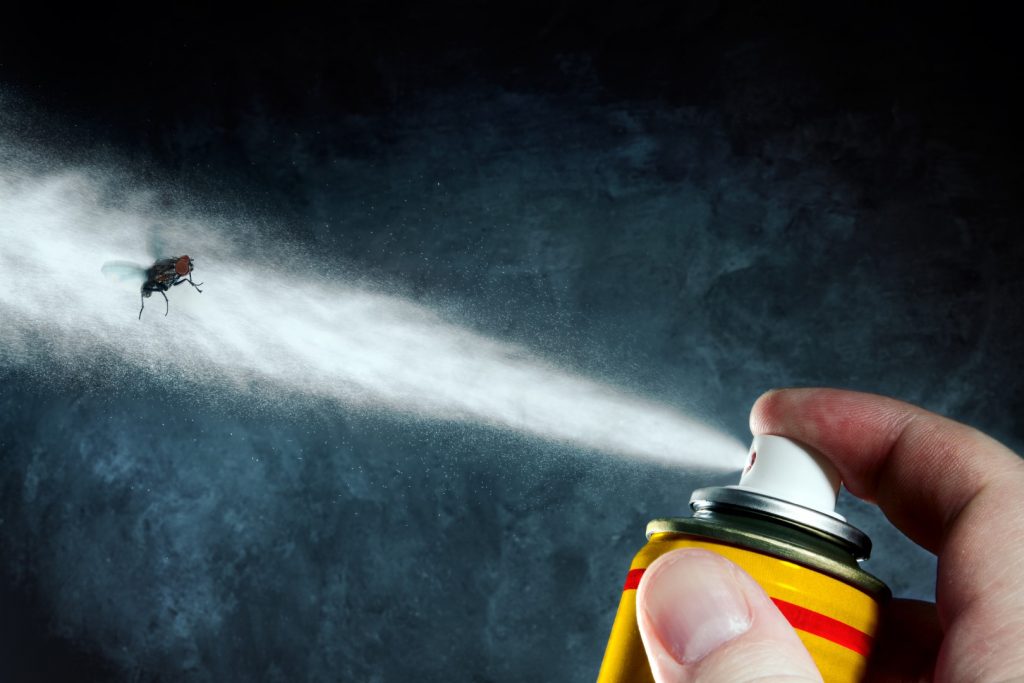 If you're looking for the simplest option to keep bugs and insects away, consider purchasing insect repellent sprays or traps. Insect repellent sprays are an affordable option that can help you get rid of existing insect issues and prevent future ones.
Of course, you should look for repellents that use as few chemicals as possible, especially if you are spending a lot of time in your Tiki Hut. Some people are sensitive or allergic to specific chemical used for making insect repellents. Insect repellent sprays that contain citronella and lemongrass are good choices.
That's it! We hope our tips will help you keep your Tiki Hut free of pests. Feel free to share your thoughts, comments and questions below!
Related posts: