When a sapling is planted, the likelihood of it maturing into a towering tree is vastly increased if the young plant is nurtured and guided by the hand of a mindful gardener, their wisdom and care protecting the young tree on its long journey skyward, away from its earthly roots.
Similarly to how a tree is planted and grows from a seedling into a towering beacon of knowledge, so too has the Waterloo Gardeners organization evolved from a small horticultural society into the prominent member of the Waterloo Regional community that it is today.
Over 100 Years of Horticulture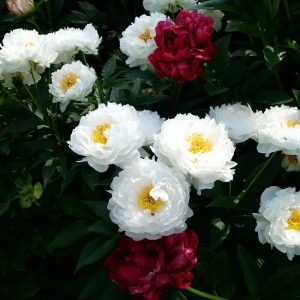 The Waterloo Gardeners have been an active, community focused non-profit organization within the Waterloo region for more than a century. In fact, the group will be celebrating its one hundred and twenty fifth (125th) birthday just two short years from now, having prospered and grown to one hundred and twenty three years as of this year. "The organization was started, over 100 years ago, by a group of citizens who were interested in civic beautification" says Kathy Pearson, a fifteen year member and current president of the Waterloo Gardeners. "This took place around a time when the city was in the midst of building a number of gardens and parks. The group recruited a number of citizens to work on gardening at their own homes, and formed the organization with the help they got from the community." The initial number of participating Waterloo Gardener volunteers was impressive in size, as the city was significantly smaller in those days. Over one thousand households formed the body of the group, all recruited via door-to-door invitations given by the Waterloo Gardener's founding members. The organization has since grown and expanded its networks and continued to renew the city's appreciation for gardens and the talented individuals who tend them.
Growing and Gardening Over Time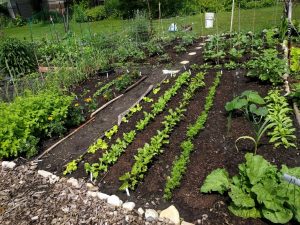 As a non-profit group that holds relevancy to this day, the Waterloo Gardeners know how to promote, maintain and secure interest in their group by making themselves accessible and welcoming to any ethnicity, age, gender or creed who may take interest in them. "The Waterloo Gardeners are always looking for new things to do. We're constantly looking for what's going on out in the community, not only provincially but nationally, so that we can bring those messages to our members" says Pearson. The group has had to change and adapt their specialties to suit the ever-changing environment, in addition to the current political climate as well. "At one time, people were happy just to learn about flower arranging. Now, the community is more interested in learning how to grow their own food, in addition to being more interested in the environment. We've had to get on board with such things, so that we can bring current and relevant information to our members." The Waterloo Gardeners have participated in and promoted numerous national, provincial and local events, from the global Earth Day celebration to some of the Region of Waterloo's thriving outdoor festivities such as The Dandelion Festival.
Waterloo, A Bee-utiful City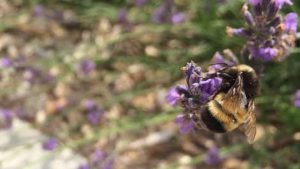 For years, the organization has also been an avid participant of local pollination initiatives, assisting in and creating ways that help reverse the bee shortage that has been occurring throughout the world. "Waterloo was recently designated a Bee City" states Heather Kelly, the editor of the Waterloo Gardeners newsletter, The Seed. A Bee City is, in short, a community that celebrates the insects as pollinators, educates its citizens on the benefits of having pollinators around, and is constantly creating new and improved ways to help local bee populations continue on their recovery as a species. "As a Bee City, we're promoting pollinator patches for growth in people's yards." The pollinator patch is simply a section of land dedicated to the cultivation of bee-friendly flowers. A pollinator-specific flower garden, of no specific size.
Take a Trip to Toronto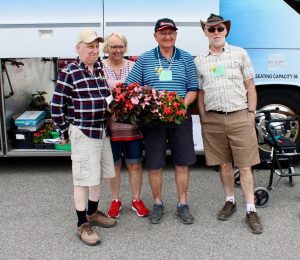 Another reoccurring event, especially popular with the less physically-able members of the group, are the bus trips organized by the Waterloo Gardeners. "We are one of the most successful horticultural societies in Ontario, when it comes to bus trips" says Pearson. "We run a few bus trips a year. In June, we have two trips happening and in the fall, we have one. They're small, but we always have a great day. People really enjoy getting out and seeing new things in the province. We're always successful in finding new and interesting destinations to go to." A prime example of one of these amazing trips is the next closest bus trip, planned for June 16th. The bus will typically leave in the morning, this time departing at 7:30 in the morning. Members of the Waterloo Gardeners are expected to give either eighty dollars cash/cheque or eighty three by credit card. If an existing member wishes to bring a non-member, said guest must provide ten additional dollars in addition to the standard member fee, but is offered an accompanying membership with that payment ($90 via cash/cheque, $93 via credit). Both members and guests are provided with a free lunch and admission to all venues on the trip, included in the price of their tour fee. The first stop on the day-long road trip is the St. Lawrence Market. At two hundred and eight years old, the market is one of the shining jewels of the downtown core, offering everything from handmade clothes, to original works of art and food aplenty. Following the market, the tour will take participants to the sixteen thousand square foot Allen Gardens, one of the city of Toronto's oldest and most famous greenhouses. All year round, the building plays host to a plethora of tropical, exotic flora, from orchids to amaryllis. After the greenhouse, the tour group will stop for lunch at the Mandarin Restaurant in Brampton, an all you can eat buffet, the price of which is included in the tour fee (minus alcoholic beverages). The final stop before heading back to Waterloo will be Brampton's Humber Nurseries, a twenty four acre living centre that hosts numerous indoor and outdoor plants, in addition to underwater and riverside-based plants, kept in the facility's greenhouses. Within the nursery is twenty five thousand square foot gift shop that specializes in selling everything a gardener could wish for, from cutting edge tools to premium soils and mulches. The bus will then depart, and head home for the day.
The Waterloo Gardeners have weathered the storm of time, and continue to persist in their efforts to protect pollinators, generate gardens and elevate the environment. Their efforts have helped to make the City of Waterloo a truly beautiful, environmentally conscious community to live in, now and for years to come. Kelly puts it best, making sure it is known that the Waterloo Gardeners are "more than just little old ladies, puttering around growing geraniums. We really are."
To join the Waterloo Gardeners, and to find out more about membership fees, follow this link: http://www.waterloohort.org/join-us.html
To contact the organization directly, email them at rkm.pearson@rogers.com, phone them at 519-747-1867, or visit them at the Albert McCormick Community Centre, located at 500 Parkside Drive in Waterloo.
Related posts: