Anyone who considers themselves to be the least bit knowledgeable in a field pertaining to plants will tell you that Florida holds some of North America's finest examples of natural flora. While many explorers of the southern-most state will more often return home with stories of alligators, manatees or Disney World, it is truly the towering trees, radiant flowers and tranquil wetlands that are deserving of awe and admiration.
What accompanies such attention however, is a constant need for protection, preservation and education where the many multitudes of Floridian plant species are concerned. With a focus on those species that have been growing naturally in the region since before the founding of America, the Florida Native Plant Society fights on the front lines for the rights of the region's native flora, be they land or water based.
From Seeds to Trees: The Early Years
Founded in early in the summer of 1980, the creation of the non-profit Florida Native Plant Society (FNPS) was headed by Bill Partington. At the time, Partington was already the director of the Florida Conservation Foundation in Winter Park, but felt the need to do more to assist in the protection of Florida's unique native plant species.
In collaboration with numerous other Floridian environmentalists and groups, the one hundred and fifty member organization went on to host its first conference in February 1981, as well as publish its first newsletter and a year later in 1982, Dr. Henry Whittier was the FNPS's first active member to publish a book on Florida's native flora species.
Since the organization's official incorporation in 1985, the Florida Native Plant Society has gone on via its dedicated members and volunteer support to publish a multitude literary works on the state's native plants, and has created several grant programs to promote research, conservation and restoration of Florida's native plants and plant communities, and the lands which play host to the plants that the group works so hard to protect.
To this day, the core mission of the FNPS has remained the same: to support the acquisition and management of conservation land, to educate of the public, to further research and conserve native plants, and to encourage landscaping practices that promote the conservation of Florida's native plant species, both rare and common.
Acres of Success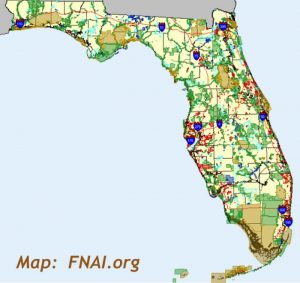 Since its inception over thirty eight years ago, the members of the Florida Native Plant Society have worked hard to promote the acquisition and management of Florida's natural lands. FNPS has consistently supported Florida Forever and the programs which came before it. These state land acquisition programs have been an astounding success.
To date, these efforts helped to protect over 610, 270 acres of conservation areas with strategic habitats, 696, 240 acres of ecological greenways, and 713, 420 acres of Florida's significant water bodies. Additional achievements can be found on the FNPS official website.
Within the numerous acres of protected native flora in Florida, one of the primary management problems is the prevalence of invasive, non-native plant species. According to the FNPS, an invasive plant is, typically, a species of plant alien to the local geography.
Either on purpose or by accident, these non-native plants will proceed to thrive, subsequently putting a strain on or even endangering native plant species with their ever-spreading populations. With the help of community volunteers and local chapter members, the FNPS takes issue with invasive vegetation, and continues to go to great lengths to weed out the problem.
Generous Grants for Community Success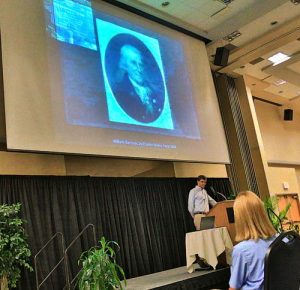 Surprisingly enough, the Florida Native Plant Society is one of the few Floridian environmental organizations that consistently provide funding for the research, conservation, and restoration of the state's native plant species and natural areas. In addition to providing grant support throughout the state, the FNPS is also a resource to local students of ecology, should they require either a grant or simply an additional source of native plant knowledge.
Grants, when given, are provided with enthusiasm to those individuals whose work in their particular field shows potential to rejuvenate native Floridian plant life. Research funding is made available from the interest earned from the Florida Native Plant Society's Endowment Fund and annual donations to the research awards.
So far, more than seventy citizens, organizations, and government agencies have been granted funds that have allowed them to work towards a greener Florida with as great a number of native plants as possible.
Mindful Landscaping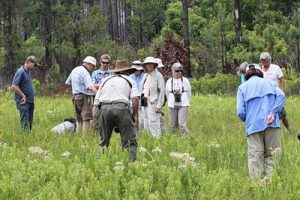 Widespread public knowledge of native plants in Florida has always been one of the primary goals of the Florida Native Plant Society. In particular, the organization has made a point of promoting landscape developments which assist in creating habitats wherein native flora can be planted.
For the benefit of communities great and small all around the state of Florida, the FNPS has completed a model landscape ordinance, the intended use of which is to provide guidelines that will help communities save water and create more plant-friendly urban environments.
The FNPS routinely organizes tours of those areas which play host to a wide variety of native plants, giving visitors a taste of rich Floridian flora, or assisting in the vegetation education of locals. In addition, the Florida Native Plant Society also partners with native plant growers of the Florida Association of Native Nurseries to provide and sell native plants at local plant sales.
These plant sales benefit local gardens both private and public, as well as providing helpful planting demonstrations and technical skills to gardeners who wish to improve the population of native plants with their own green thumbs.
The Native Plant Network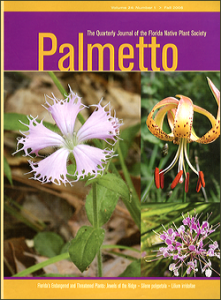 With a statewide coverage of over thirty-seven chapters, the Florida Native Plant Society is not short on assistance in its constant fight to ensure that the roots of local plants are strong as those of an ancient tree. Still, the organization invests numerous hours into its array of educational programs with the intention of rallying many more Floridians to assist in the process of native plant restoration.
The programs, held by each chapter at their individual monthly meetings, span a number of environmentally-based topics and range from native plant conservation to local wildlife rescue. The FNPS also organizes over two hundred field trips yearly, offering its members the chance to stop and smell the "roses."
In giving those who would volunteer with the FNPS a chance to fully experience the native plants within the state of Florida, the organization believes that a deeper connection to nature can be made, as opposed to one only forged through words and images. However, there are those who prefer to have an online view into the world of the Florida Native Plant Society, or are simply too far away or otherwise unable to become part of one of the organization's chapters.
For those individuals, the FNPS has, in addition to its primary website, created profiles of its activities on numerous social media platforms. Engaging, educational material is readily available on the group's Facebook, Twitter, YouTube and public blog, and is kept up to date with new information on the Florida Native Plant Society's efforts to promote the growth, protection and longevity of all native Floridian flora.
The Florida Native Plant Society (http://www.fnps.org/home/) can be reached via telephone at 312-271-6702 or email at info@fnps.org. Letters can be addressed to FNPS, PO Box 278, Melbourne FL 32902-0278. A complete list of chapters, chapter heads, and board of directors can be found at http://www.fnps.org/contacts.
Related posts: