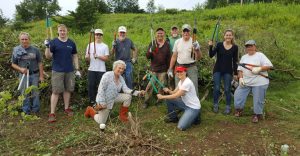 Urban expansion is without a doubt one of the most pressing issues facing rural communities along the 49th parallel. Cities what were once confined to a select area, now rapidly expand outwards thanks to the miracle of modern technology.
While construction techniques and practices, similar to those employed by the future residents of the creeping sub-urban sprawl have become noticeably more environmentally progressive in recent years. Even so, the environmental impacts on nature, be it forest, farmland or field are an inconvenience at best. So, like the many other organizations around the New York region, the Columbia Land Conservancy fights for the present and future of Columbia County's natural world.
Sowing Seeds of Community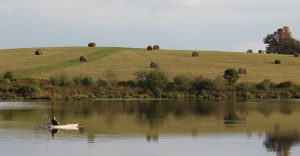 For over thirty-two years, the Columbia Land Conservancy (CLC) has aided in watching over and protecting the land, as well as the lifestyle of those who have lived off it for generations. In fact, over 30,000 acres and counting have been conserved by the organization with future preservation of land always held high as its primary focus. Working tirelessly alongside educators, city officials, farmers and more, the CLC currently protects 10 Public Conservation Areas, while also advocating for those farming communities who wish to see land kept available for their children and grandchildren to live off as they have. Rural communities are helped via programs like FARM, while urban dwellers are given the opportunity to drink of nature's deep knowledge through exceptional education programs.
A FARM-tastic Initiative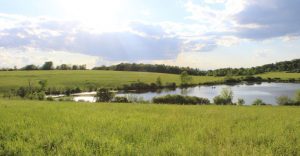 Staying true to one of its founder's original goals of protecting and promoting the rural farming lifestyle, Columbia Land Conservancy is well known for its FARM initiative. The "F" stands for Farmland, particularly the conservation of it. More than a quarter of a century has been spent defending and procuring agricultural land for farming communities in New York State, the manpower supplied by the willing staff and volunteers that have been with the CLC over the years. One of the most popular ways that the organization acquires land is through conservation easements. Such easements ensure that the land remains in the possession of the owners and their lineage long-term, with the CLC responsible for the maintenance and protection of the property going into the future.
The "A" stands for Access. Access, in this case, refers to the program which the organization uses to pair farmers with available, fertile land which can then be bought and developed. CLC is partnered with an number of individuals and other non-profit groups in order to make this work, including the Dutchess Land Conservancy and the Hudson Valley Farmlink Network.
After Access, comes "R", for Resources. Put together by the expert CLC volunteers and employees, there exists an entire page of links to advice pages within the CLC website. From learning the basics of property and farming related taxes, to sourcing prime land, to gaining further knowledge on farming know-how and practices, this informative database has it all.
Finally, the "M" in FARM stands for Match. In the farming community within Columbia County, it is imperative that each and every farmer seeking land gets their hands on property which fills their specific needs and ambitions. Along side Dutchess Land Conservancy, the CLC has worked since 2008 to match over seventy farmers with property which allows them to generate livestock, vegetables or other crops with lasting success.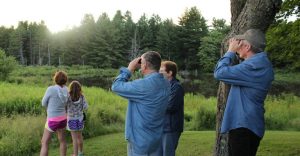 Cornucopia of Conservation Areas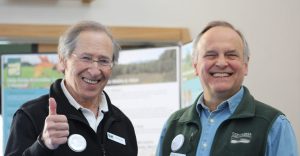 The decision to visit Columbia Land Conservancy is really a no-brainer. Ten radiant examples of Columbia County's natural beauty can be found within protected conservation areas maintained year-round by the CLC. As with most other conservation areas, the CLC has laid out a number of easy to follow rules which must be adhered to in order to make experiences at the park enjoyable for all. A complete list of rules and regulations can be found here, in addition to details concerning hunting and fishing at the Conservancy: https://clctrust.org/public-conservation-areas/about-our-sites/. A short description of a few of these truly unique areas can be found below.
Borden's Pond: In 1998, fifty-two acres of land near Chatham village was purchased after a number of dedicated locals put together the necessary funds. Since then, the conservation area has expanded to sixty-two acres of trail-infused goodness, encompassing sections of wetland, forest and streams. With impressive mountain views, it is also home to a diverse selection of local wildlife.
Downed Lands Swamp: Starting with a donation of one hundred acres of land in 1995, the now 114 acre conservation area boasts a 350-foot tall knoll that provides views of the entire conservation and beyond. A former hideout for moonshiners during the prohibition era, this gorgeous wetland is one of the largest wetland areas open to the public in the New York State area.
Greenport: At an impressive 625 acre total area, the Greenport Conservation area is a perfect place to catch memorable views of the Catskill Mountains in addition to the Hudson River. Most of the property was originally used by dairy and corn farmers, so expect wide open spaces with scattered forested areas, with intricate trails running throughout. This conservation area even provides an Access-for-All trail, which can be accessed via wheelchair.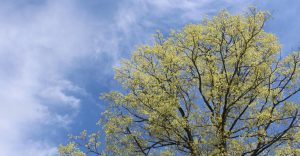 Hand Hollow: Over 433 acres large, the Hand Hollow conservation area offers a little bit of everything, from meadows and lakes to sprawling woodlands. With 2.8 miles of trails to explore, guests visiting may encounter otters, beavers, wild turkeys or even a black bear, depending on the area being explored. A patchwork of donations made by local families, the area is perfect for casual fishing.
Harrier Hill: A conservation easement owned by Scenic Hudson, this small 6 acre park is accessible to explorers of all physical ability. It hosts a 2 mile trail, upon which bird-watching and nature study are popular, enjoyable activities.
Harris: Donated with the intent of being a space for free recreation and wildlife conservation, this seventy-six acre park is famous for being a dense, forested area. Temporary pools left over by rain become a key breeding ground for amphibious life, while scattered piles of rocks provide homes for small mammals and reptiles. A 1.9 mile trail is available for exploration.
High Falls: A 47 acre stretch of land located in between two small communities, High Falls is best known for delivering the absolute best view of the Agawamuck Creek, a mid size body of water that eventually joins the Hudson River. Numerous hiking trails run throughout the park, which has a surprisingly detailed history for those interested in better connecting with the past.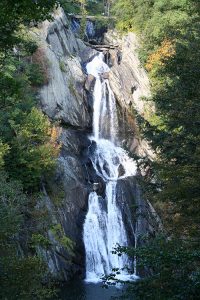 Columbia Land Trust https://clctrust.org/ can be found at 49 Main Street, Chatham, NY 12037. They can be reached via telephone at 518.392.5252 or by email at info@clctrust.org .
Related posts: