More often than not, the road to truth, justice and success is plagued by obstacles which may seem formidable, frustrating or even downright impassable.
Such challenges, while certainly an issue for all parties attempting to solve them, are merely opportunities to grow in wisdom and strength for those select few with the willpower to overcome whatever they need to in order to reach their goal.
Having dealt with and continuing to deal with odds that exist inversely to their favor, The Big Thicket Association has stood strong in the face of adversity for over half a century.
Protectors of the Thicket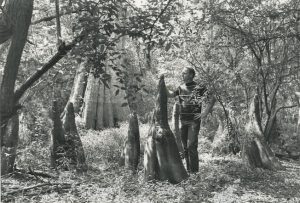 Having fought the good fight since its founding in 1964, The Big Thicket Association has shown a steadfast commitment to the betterment and beautification of southeast Texas. From that time onward, the 501 (c) 3 non-profit organization has dedicated immeasurable amounts of human effort and ingenuity into several main focuses, primarily the maintenance and protection of the Neches River, the Big Thicket National Preserve and the natural Big Thicket area at large.
In addition, the group also values public education. The Big Thicket Association, through Thicket of Diversity and biological research, protects land which has yielded the discovery of over 2690 species of flora and fauna as of 2012, with nearly 28 of those having been previously unknown to mankind, making its mark on the global scientific community.
National Parks…Also Bigger in Texas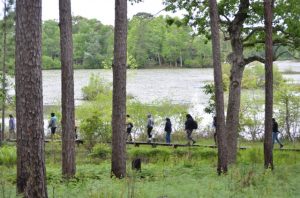 With a total area measured at an astounding 113, 121.96 acres of land, the Big Thicket National Park is nearly as old as the Big Thicket Association itself. Established as Texas' first National Preserve in 1974, the Park's central spans over 7 counties, with its central office located in Kountze, Texas.
With this massive amount of open space come a plethora of opportunities to explore, relax and learn within nature. Hiking through expansive trail networks, paddling down the twisting wooded creeks, backcountry camping and even hunting for sporting individuals are some of the most popular activities to take place within the Big Thicket National Park.
With unique flora and fauna and numerous carnivorous plants to behold, the Park is one of southeast Texas' finest examples of pristine biodiversity in the 21st century.
Trekking the Path of Adventure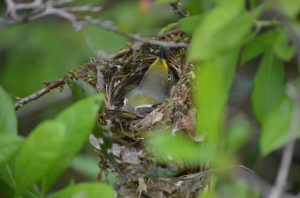 Over forty miles of trail system are currently available for public exploration. There are 10 trails of varying sizes which are kept maintained and safe by the dedicated employees and volunteers of the Big Thicket Association, some as short as a half mile (Birdwatchers' Trail) and others over 15 miles (Turkey Creek Trail). Each trail is unique, with numerous varieties of regional fauna and flora inhabiting different areas of the Park.
Backpackers and cyclists might find the space and tranquility they desire in the Big Sandy Trail, while fishing enthusiasts will find the aquatic bounties of the Village Creek (located within the Kirby Nature Trail) to be more than sufficient. The Park's experienced staff can provide any would-be adventurer with detailed maps ensuring maximum safety and enjoyment of any future expedition.
The Life Aquatic, With Big Thicket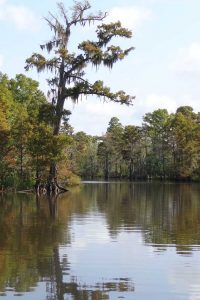 For those nature enthusiasts looking to make use of their canoes or kayaks, the Big Thicket National Park has created two officially designated paddling trails that make for a tranquil, engaging journey catering to all ages and experience levels. The Cooks Lake to Scatterman Paddling Trail is a 4.8 mile long stretch of water which begins at the LNVA Saltwater Barrier boat ramp and passes through Neches River, Pine Island Bayou, Cooks Lake Bayou, and Scatterman Lake.
The trail comes to an end back at the boat ramp. For those boaters looking for a longer, more scenic route, the Village Creek Paddling Trail is a perfect fit. Over twenty one miles long, it can be accessed from multiple points catering to all levels of stamina. Sandy beaches lined a variety of local trees will be the main sights greeting paddlers, along with large sandbars which can be camped upon if desired.
Camping along the river is available all year round, as it is with most of the inland wooded areas of the Park. That being said, permits are mandatory for anyone wishing to make camp in the Big Thicket National Park, along with a set of regulations which can be found here (https://www.nps.gov/bith/planyourvisit/backcountry-camping.htm).
Environmentally Educating Eager Young Minds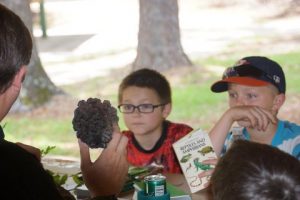 A true community-based organization allocates a sizable portion of its time and money towards educating the general public about their cause, and the Big Thicket Association is of this very same mindset as it works to support ideas organized by the Big Thicket National Preserve.
In particular, the Preserve places a special emphasis on the education of the next generation of young minds, recognizing that providing modern, creative environmental learning opportunities is a critical step in ensuring the future of nature conservation. Numerous options are presented to local teachers, providing them and their students with a plethora of different ways to experience and enjoy the Big Thicket.
A popular option is a ranger-led field trip. With years of navigational experience and an active knowledge of the Park's flora and fauna, these knowledgeable individuals can help inspire wonder and joy in the minds of young nature enthusiasts, as well as in the adults accompanying them. It should be noted that these trips are quite popular, so booking a trip and accompanying ranger ahead of time is highly recommended.
The option of an educator-guided field trip exists as well, giving teachers familiar with the area the opportunity to share their own knowledge of nature with their class in nature itself. The Preserve also offers Junior Ranger Days, which focus on teaching children practical-yet-accessible skills which can be used to further their working knowledge of the natural world in a hands-on environment. These free programs are taught by the experienced staff of the Big Thicket National Park.
Five different programs are happening in the month of July, with a schedule being posted here ( https://www.nps.gov/bith/planyourvisit/calendar.htm )
Cruising the Currents of the Neches River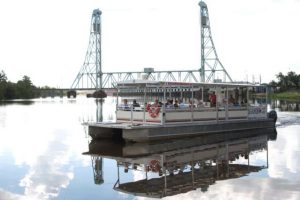 Educational adventures for all ages exist as well, none more enjoyable than the Public Tours on the Neches River. Upon boarding the Ivory Bill, a spacious boat owned by the Big Thicket Association, families and individuals will be gently taken for a tour of the Neches River and the fantastic flora and fauna which exist around and in it.
47 mammals, 200 trees types and over 300 reptiles, birds and amphibians live their lives within the Neches River area. The history of the river and all the life within it will be relayed to passengers on this fantastic learning opportunity.
The Big Thicket Association can be found at 700 North St., Suite 79 Beaumont TX 77701. They can be reached via phone at (409) 790- 5399, and by email at director@bigthicket.org
Related posts: