No backyard is fully equipped without an assortment of proper seats and recliners. Whether you are the lone backyard lounger who relaxes in solitude or the entertainer who constantly has company over, a well put together seating arrangement is key to getting the most of out you backyard patio experience.
Do you know what a zero gravity chair is? If not, this article is for you! In this post we will cover everything you need to know about zero gravity chairs. We'll give you a buying guide so that you can purchase the perfect chair for your needs, as well as reviews of some of the best models on the market. Finally, we'll answer some frequently asked questions about these unique chairs. So whether you're looking to buy your first zero gravity chair or are simply curious about what they are, read on!

Top Zero Gravity Chairs in 2023 by Editors' Picks
What is a Zero Gravity Chair ?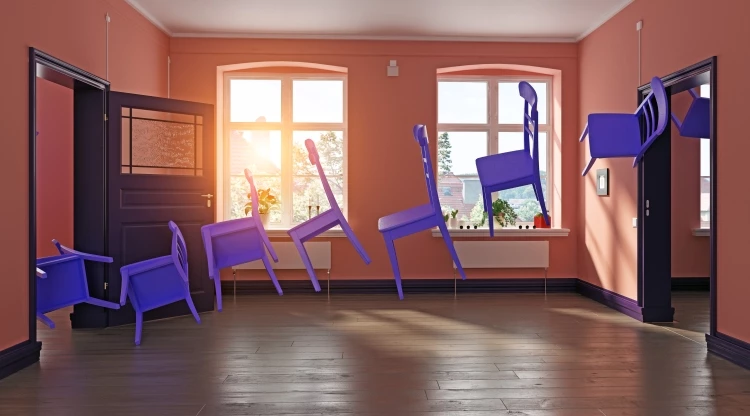 Zero gravity recliners are a special breed of recliner, as they are extra-comfy for lounging in (and have some added health benefits as well) due to their unique design.
Here we discuss some info that will help you understand what a zero gravity recliner is, and also help you pick the best zero gravity recliner for your backyard.

The selection below is picked based on product build, material quality, design, and feedback from buyers that have tried it.
Choosing The Best Zero Gravity Chair / Recliner - The Ultimate Guide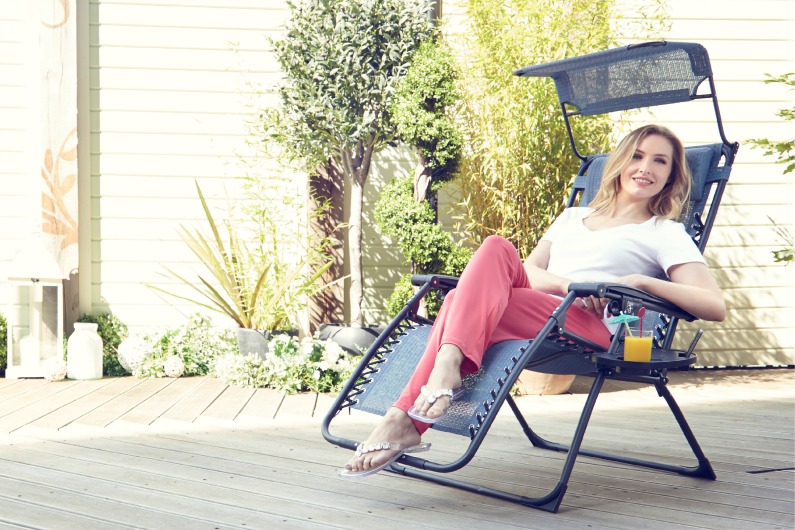 Comfort and Relaxation
You have to admit, the main reason people purchase outdoor recliners, is so that they can relax.
So, that being the case, it's good to know what to look for that will make an outdoor recliner comfortable.
Comfort comes from how the chair supports and handles your weight. This is determined by the quality of materials used as well as how the chair itself is designed and built
Believe it or not, you can sit down and get up from a chair hundreds (if not thousands) of times during its lifespan. In order for your favorite recliner to serve you well, components need to be sourced and assembled properly.
The first part of the equation is the stretchy material connecting the seating to the frame.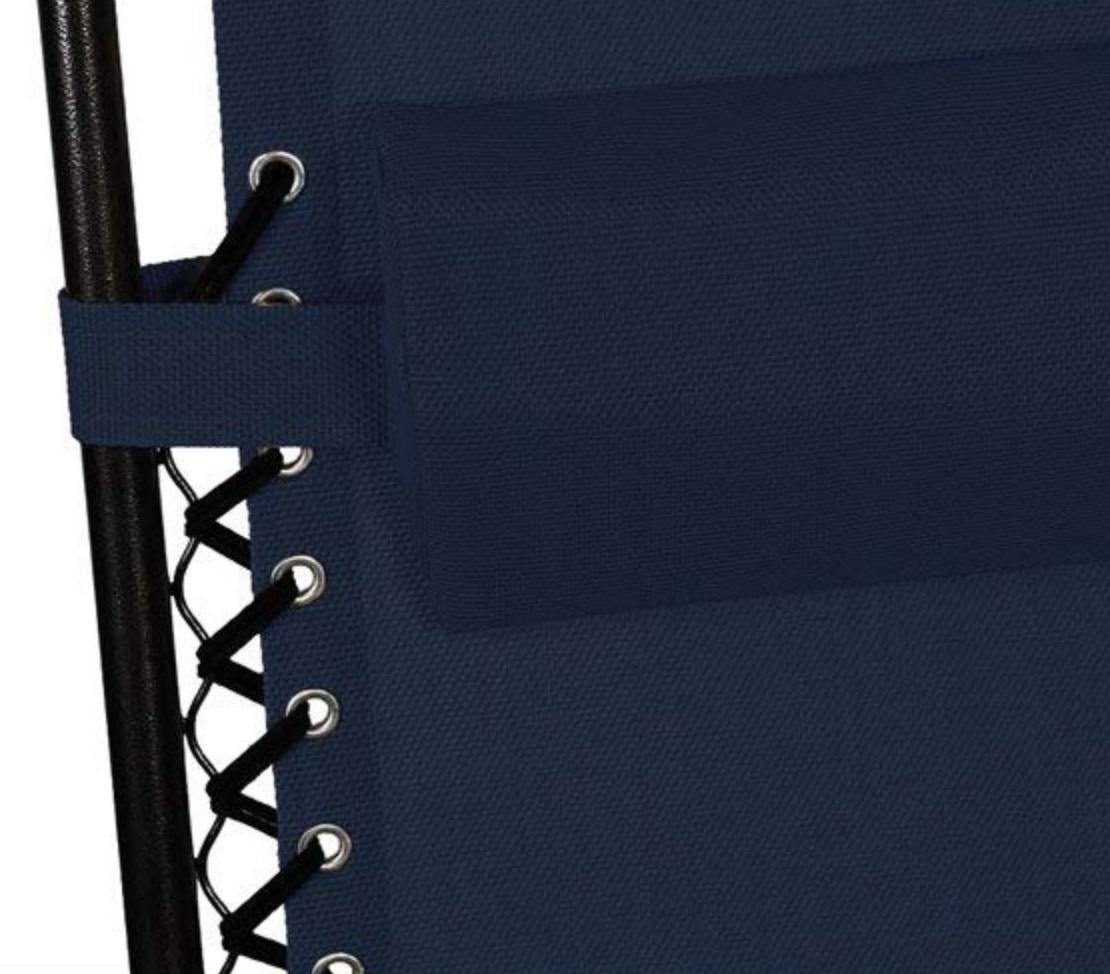 This is often a bungee-like material like a super-thick stretchy shoelace.
If this material has no "give", or is extremely tight, then the chair will feel very hard to sit on, ie. not comfy. If this material is too loose, then you're going to feel like you're sagging down in the chair.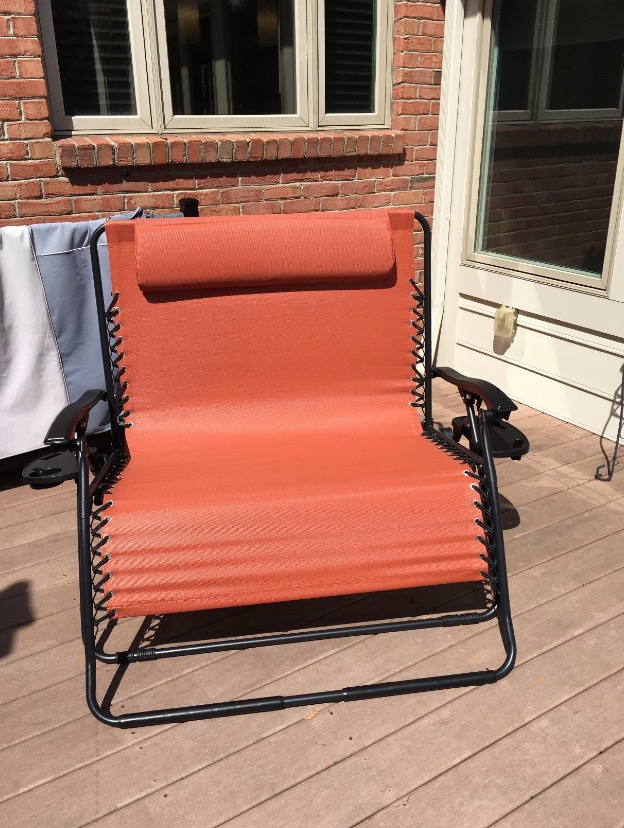 Another feature to keep in mind is the padding. Many of these recliners come with padded cushions, which are removable and can be used as either back or neck support (or you can just use them as a pillow, which is their default position). Either way, a good padding setup can really enhance your experience.
Next up, it's the ability to recline. You don't really have a recliner if you can't lean back with an (ideally) adjustable back rest. While it might seem pretty obvious, there actually is a lot to discuss about this (and we will actually dive into it later on…stay tuned).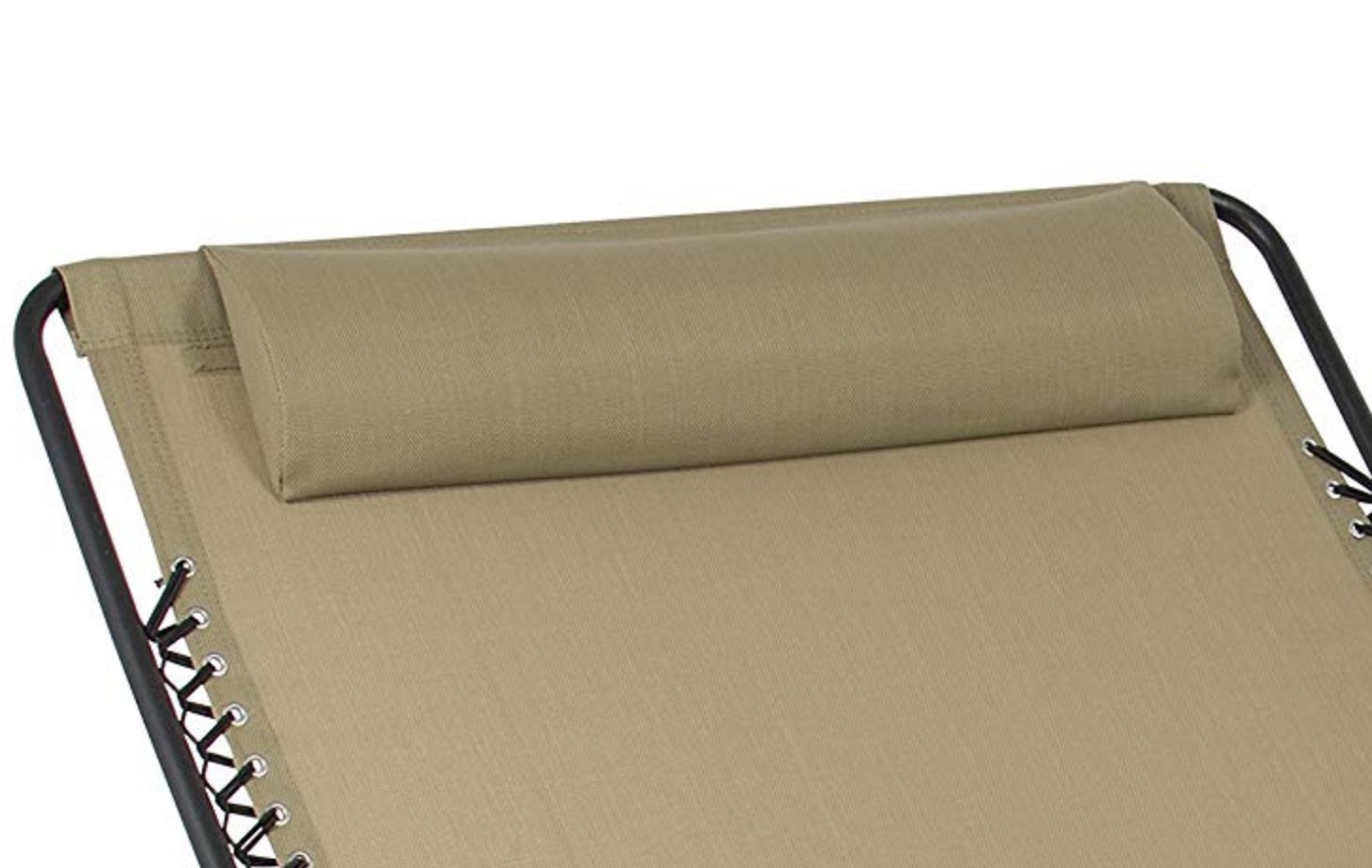 Overall, it is the little things that make these recliners extra comfy.
Size is another big factor. The width of the chair itself can determine who can fit into the chair, and it can also determine how much you can get into a comfortable position.
There are even some chairs that are double-wide, for two people, or people who are taller and larger. Or people who like to stretch way out.
This matter of the size of the recliner goes hand in hand with our next point, which also determines how much weight the seat can take.
Durable / Weather Resistant Frames
Constructed from durable, weather resistant materials, these outdoor recliners will have no trouble residing outdoors for extended periods of time, rain or shine.
As far as what materials are the most durable, steel is one of the strongest and toughest metals that can be used, and yet it can't stand up to weather unless properly treated, because it will rust.
If your recliner has a steel frame, this will mean that it's slightly heavier, but this can be good as it means the recliner can support more weight, and is just overall tougher and sturdy.
Your heavy-set cousin might try to catch a frisbee, and land on your recliner, and if the frame is steel, it still has a chance of surviving.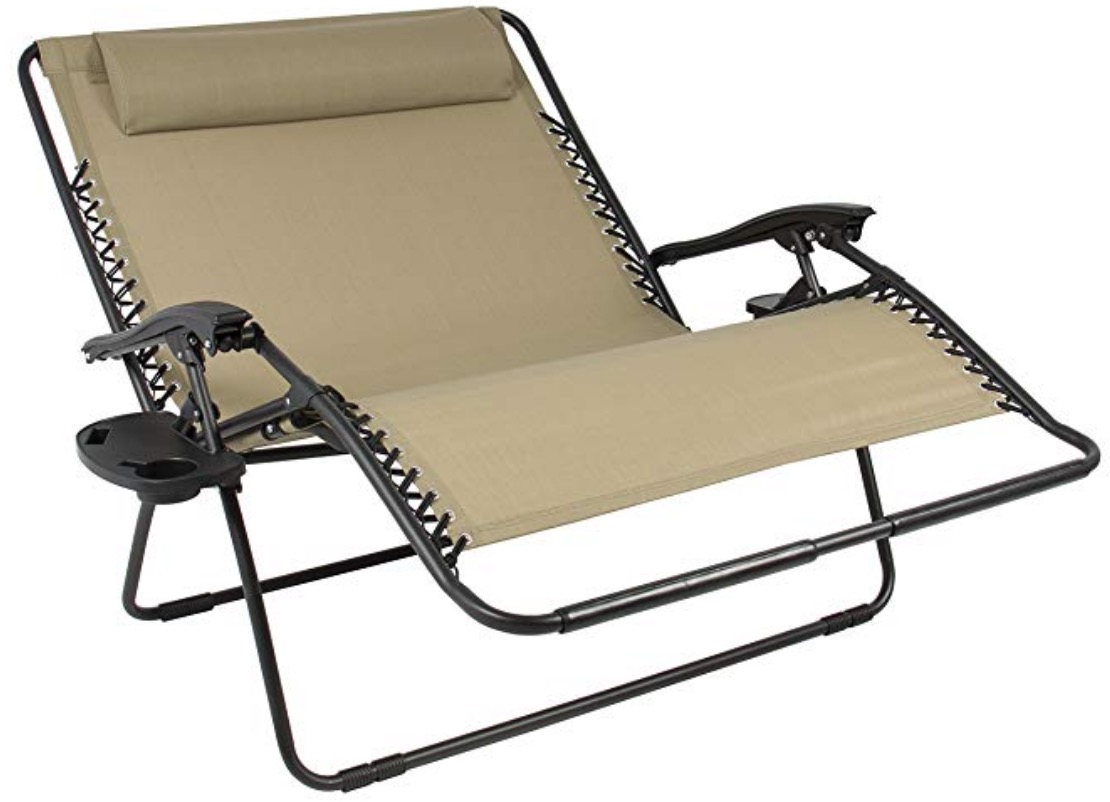 At the same time, watch out for weather-resistant coating when it comes to steel frames. A steel frame will need the specially treated coating to remain rust-free. In most cases they come treated, but it's always a good idea to double check, so you don't have any surprises down the line.
Aluminum, on the other hand, is waterproof, and you will see this used as frame material for these recliners sometimes. It's also lighter, which makes it less durable, and less able to withstand weight, but many companies use alloys (ie. combinations of metals) to have a bit of this and a bit of that.
Another thing to watch for when it comes to metal frames is the coating materials themselves, which can be hazardous. Companies that use these hazardous materials need to identify them on the product page, if they do use them, ie. Diethylhexyl Phthalate. This is just something to watch out for.
While these coatings and sprays can potentially lead to health problems, they are essentially the equivalent of allergy warnings on food products. Companies need to cover their butts, and if any such material has been in contact with a product, it needs to be explicitly stated.
Tilt Tension, Adjustments, & Locking Mechanisms
These recliners are meant to tilt back, for your pleasure. Most of these chairs adjust back smoothly, and then you simply lock them into place at the point where you are most comfortable.
If these adjustments are clunky, or the chair won't say in one place once you've locked it, then it's mission FAILED.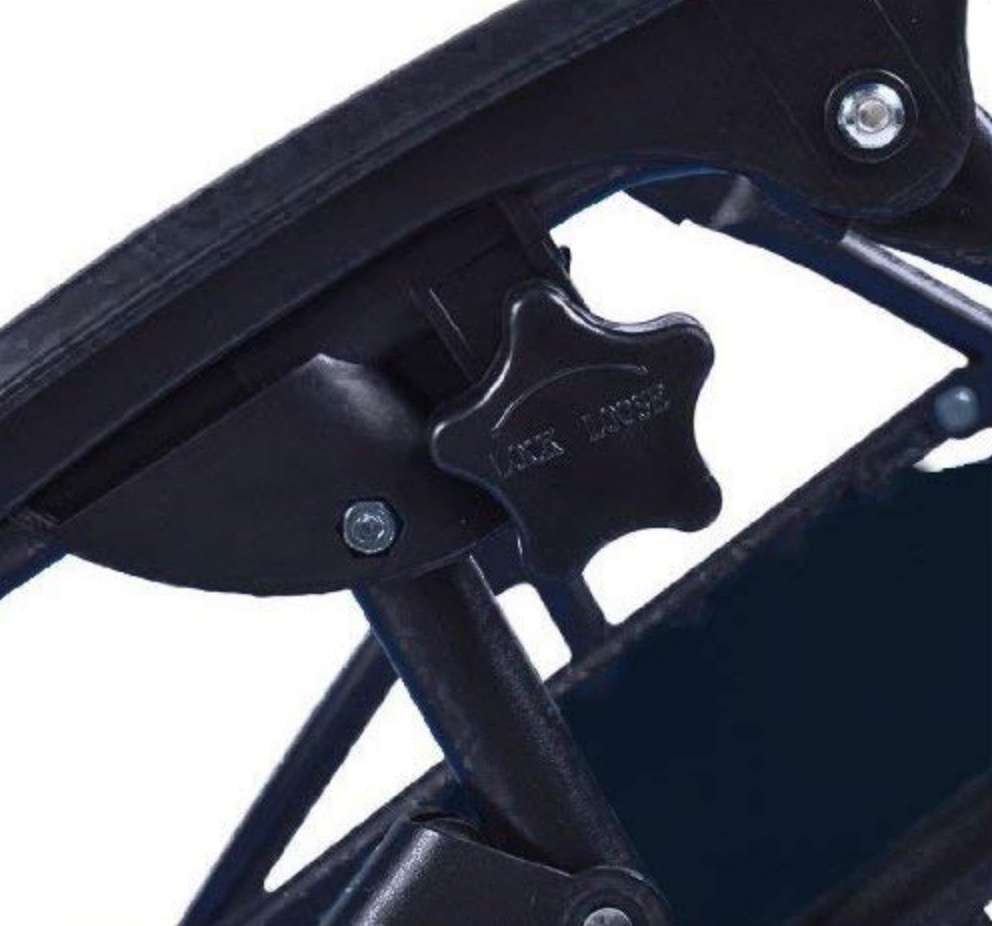 If your chair slips and slides, or the lock doesn't stay in place, this can be annoying at best, and, at worst, it can lead to injury.
That's why a good locking mechanism is crucial, and the adjustments you will be making to the position of the chair should be totally under your control.
You should be able to get the chair back into an upright position with ease, so that you can climb out of the chair without any difficulty.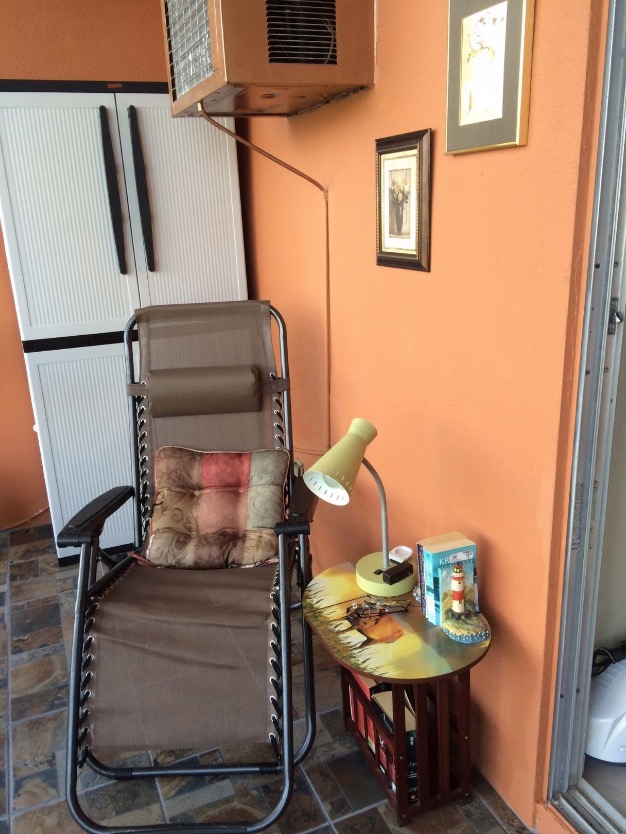 Zero Gravity Technology
The zero gravity chair design is a really simple yet effective concept. It's also pioneered, of all people, by the folks at NASA. Yes, the space program.
Initially it was designed for astronauts blasting off in rockets, in order to spread your weight evenly across the chair and resist downward thrust on any one point on your body.
This became known as the "zero gravity position".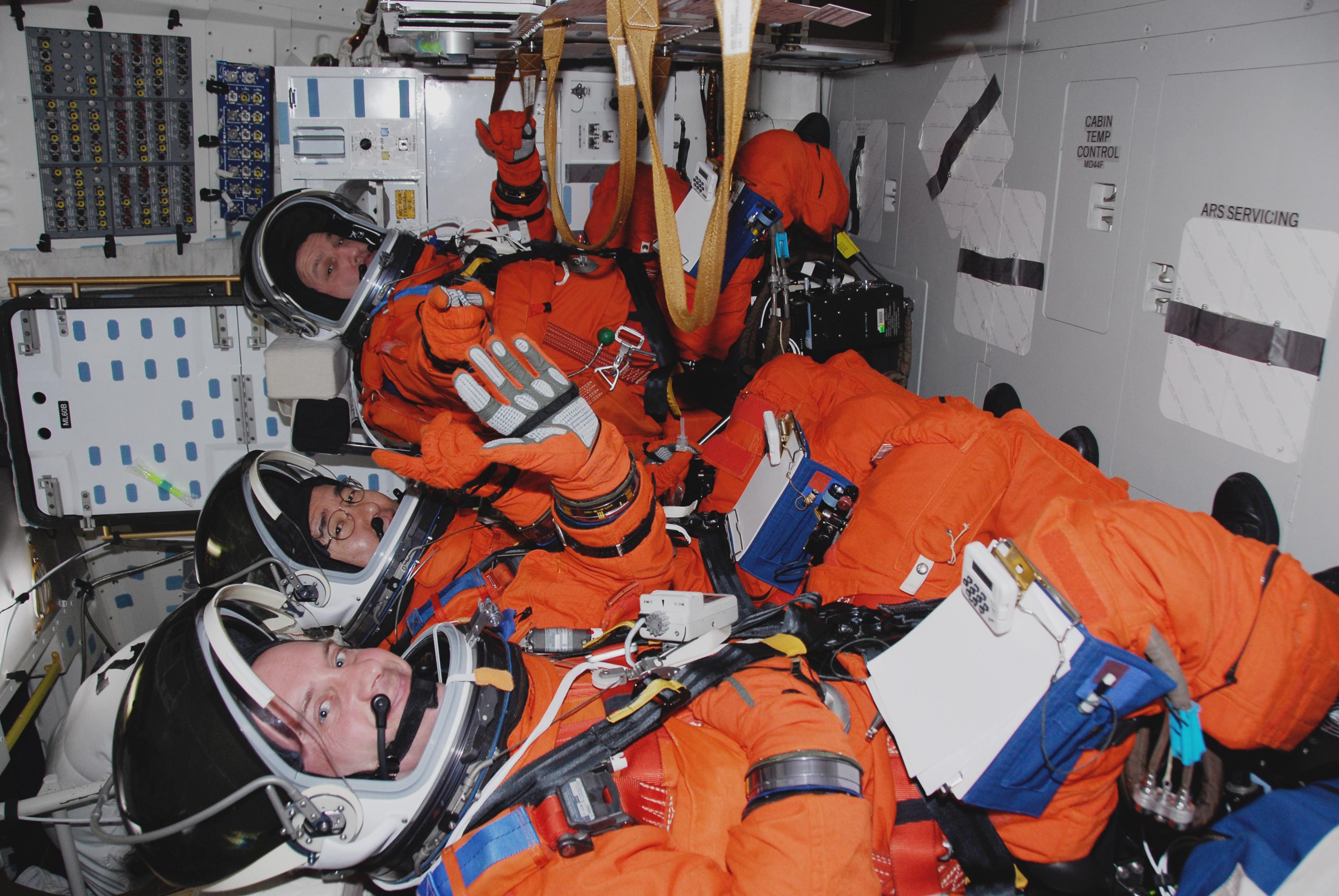 Basically, this technology is able to use gravity's pull to put you in a perfect balance. It reduces stresses on joins and your spine, and now acts as a type of passive therapy for those who can get their hands on a zero gravity chair.
There was a point where certain select manufacturers started incorporating this stress-relieving technology into some of their recliners, both indoor and outdoor.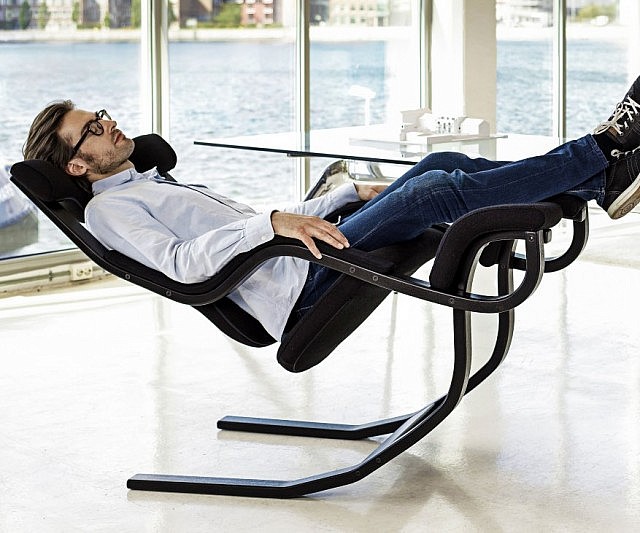 Many of the outdoor recliners that appear on this list use this very same technology, and it's definitely something to consider.
Easy Setup, Storage, Portability
Like any good recliner, the chairs on this list are very easy to fold up and put into storage.
Or, alternately, you can put them in your car or truck to take to your next vacation, whether it's the beach, camping, or hanging out by your neighbour's pool. These recliners are made to be portable!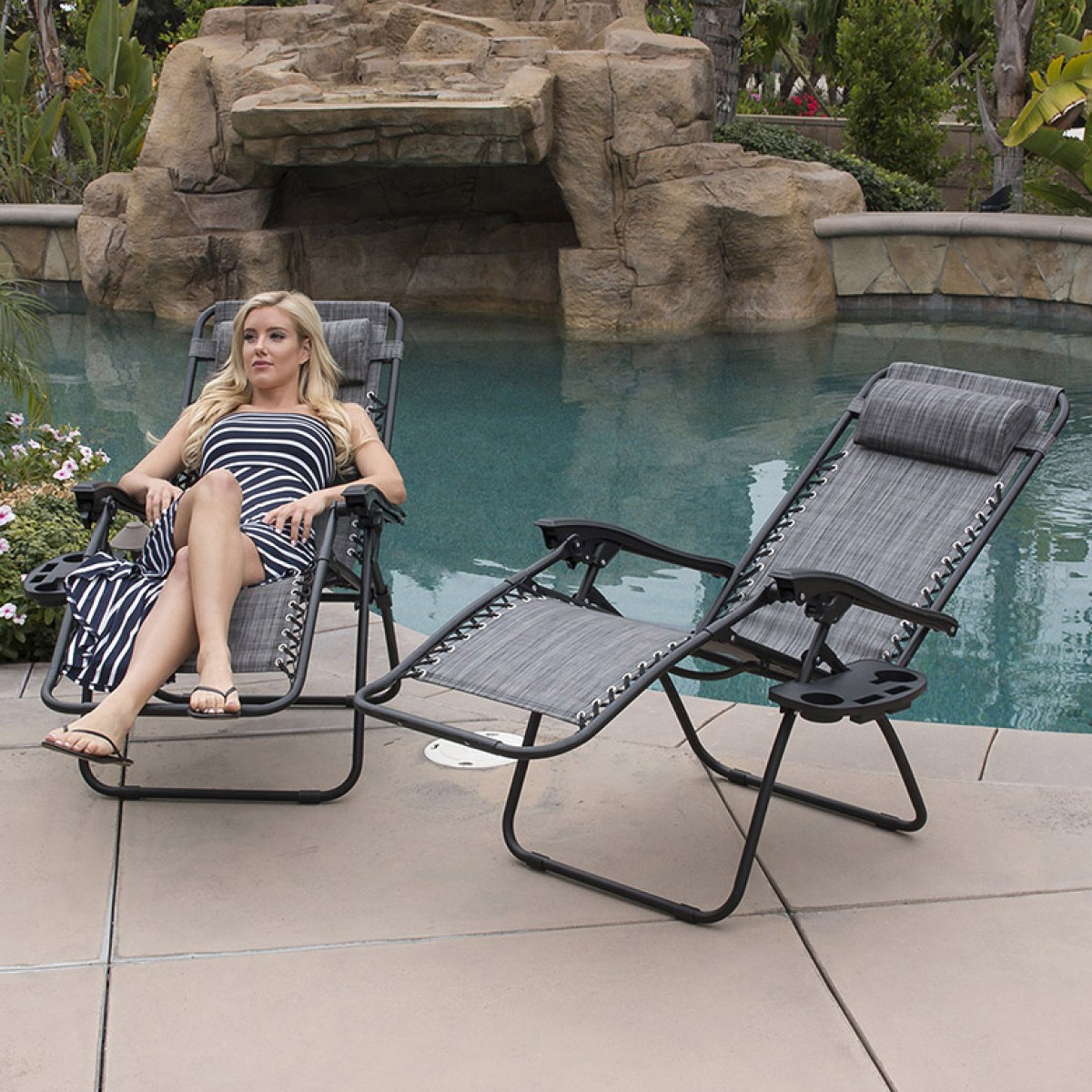 As for set-up, there's nothing to it. Aside from a few accessories like drink holders, these chairs are as simple as unboxing and using right away.
For storage, you can put them where ever they'll fit. These chairs are completely weather proof, although we don't recommend you mistreat them by leaving them out all winter.
They are best used for lounging in the sun.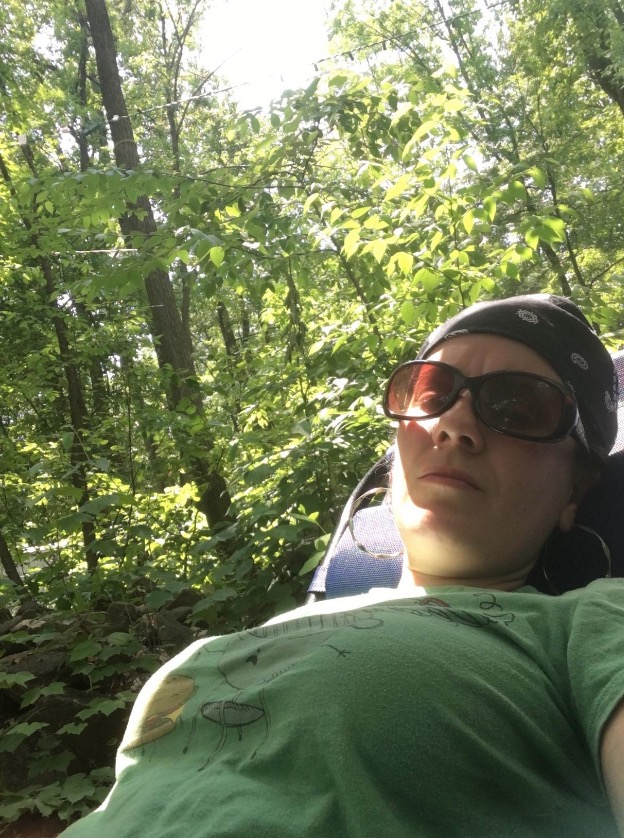 Whether you have some money saved up, or are just browsing for some spontaneous shopping, read on as we highlight the best of the best in the world of outdoor recliners.
Up Next…
Top 10 Best Zero Gravity Chair For Your Money: Reviews 2023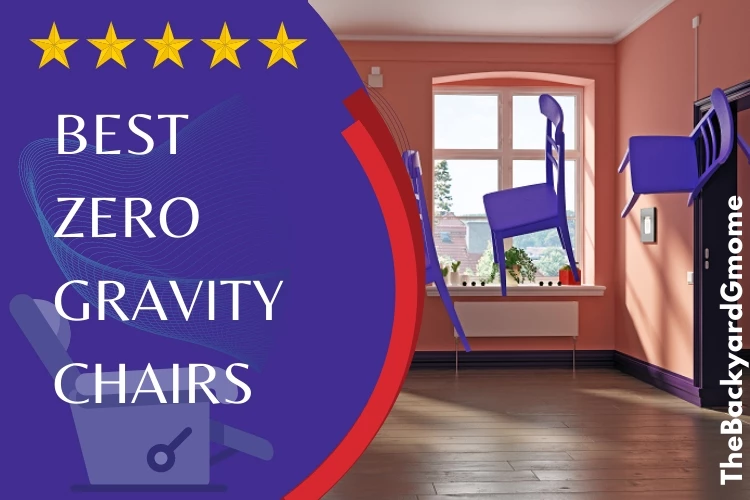 Now, without further delay, let's check out the superstar lineup for the best zero gravity chairs and outdoor recliners!

Now, stepping into the more heavyweight contenders of our lineup, it's time to make room for a chair that does not shy away from pure indulgence. We're, of course, talking about the canopy recliner from Bliss Hammocks.
This zero gravity outdoor recliner sets itself apart from the others by featuring a very handy and much needed canopy to shield your face from the sun. When relaxing in your backyard, while the sun is definitely something to enjoy, it can be a bit of a drag if it's shining straight into your face.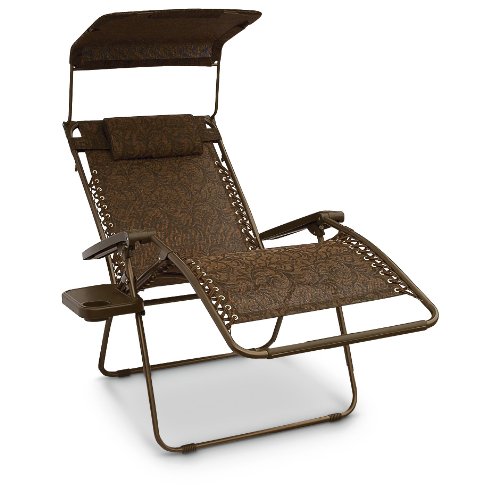 This chair's design saves you the hassle of picking out a hat or setting up elaborate sun deflection mechanisms by having a canopy to keep your face protected. Whether you're snoozing, reading quietly, or having company over, you will be able to relax peacefully without the sun getting in your eyes.
In terms of its design, we weren't kidding when we said it's somewhat of a heavyweight. It clocks in at 23 pounds and folds down to 7 inches, which is a bit more than the other chairs in this lineup, however, it is still more than easy to transport and store.
It features an accessories tray featuring a drink holder and adjustable headrest as well. It comes with virtually everything you need for full relaxation on a lazy afternoon. Enjoy a book, have a drink, take a nap. Perfect!
Continuing into the heavyweights, we have what is called an "oversized" zero gravity chair by Styled Shopping.
Similar to the last one, this chair features a luxurious canopy to shelter your face from the sun. If you spend as much time as we do in the backyard, you know the sun is what makes it so great, but definitely not if it's shining straight into your face.
This chair certainly has a convenient solution to that in the form of the attached canopy that can easily shelter you from the sun.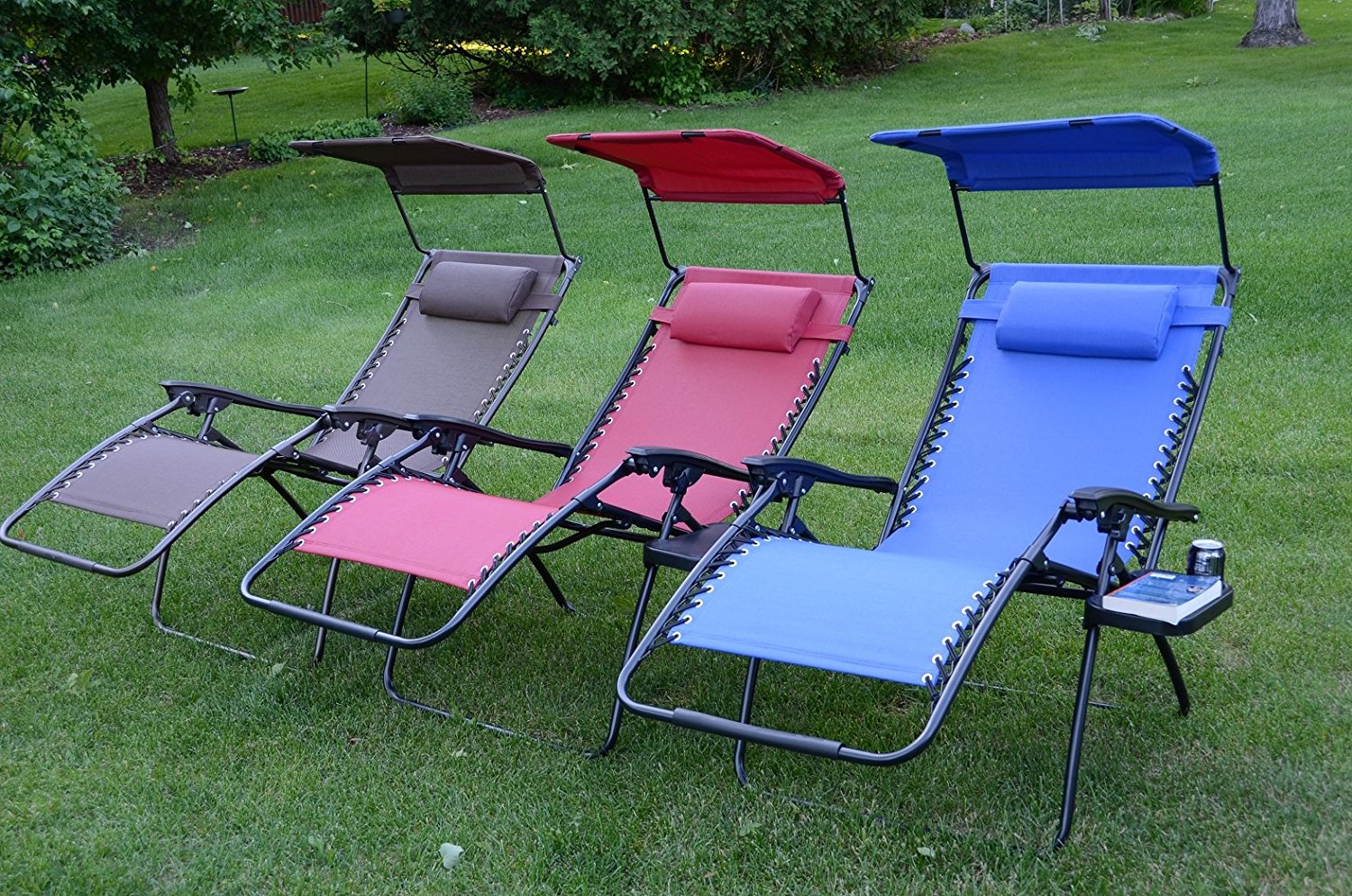 What makes this chair even better, and has certainly gone a long way to earn it stellar reviews across the board, is the fact that it is much more spacious than your average zero gravity outdoor recliner.
If you want an extra-large (XL) deluxe zero gravity recliner, this is it. Featuring a spacious tray and arm rests, this chair is a whole 30 inches wider than average and goes up to 6 feet when fully extended, making sure there is no lack of space for the user's enjoyment.
Remember: zero gravity is designed to make you feel weightless and free. Any smart design will not only use material that you can sink into, but also provide a big enough frame for you to move around in. Rest naturally. That's what it's all about.
Moving on from the heavyweights, let's look at the Lafuma air comfort recliner.
The first thing you will notice about this chair is the delightful padded design and how much bliss it brings to your backyard lounging. The chair and padding are resistant to the elements, featuring a non-sag breathable fabric that simply refuses to fade.
Lounging in this chair is like floating on a cloud. Imagine lying back in some light padding, staring up at the sky, watching the clouds blow by on a warm summer afternoon. You'll feel lifted and carefree.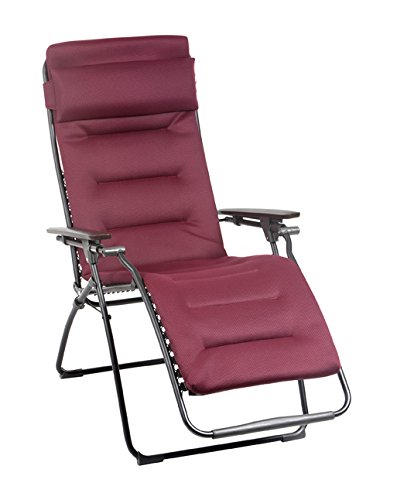 This chair features adjustable reclining angle, excellent foot and arm rests, an extra soft padded headrest and a Lafuma patented clip system for better support and easier maintenance than most bungee cord systems. (Remember how we said support was really important?)
This beautifully crafted product weighs in at only 18.5 lbs, while being able to support up to 330 lbs, making it very durable and practical while also easy to store and transport.
Bellezze Zero Gravity Orbital Lounger
Belleze-zero-gravity-orbital-lounger-rocking-chair-outdoor-patio-yard-furniture
Continuing in the rockstar lineup, Bellezze is another very well known brand that holds an impeccable track record of consumer satisfaction.
Coming in a variety of beautiful and vibrant colours, the Bellezze Orbital recliners are definitely the champions of style as well as comfort.
The unique orbital chair design is no doubt an eyecatcher but also an added boost to comfort and stability. Overall, this stylish build is quite weather resistant as well as easy to clean and maintain.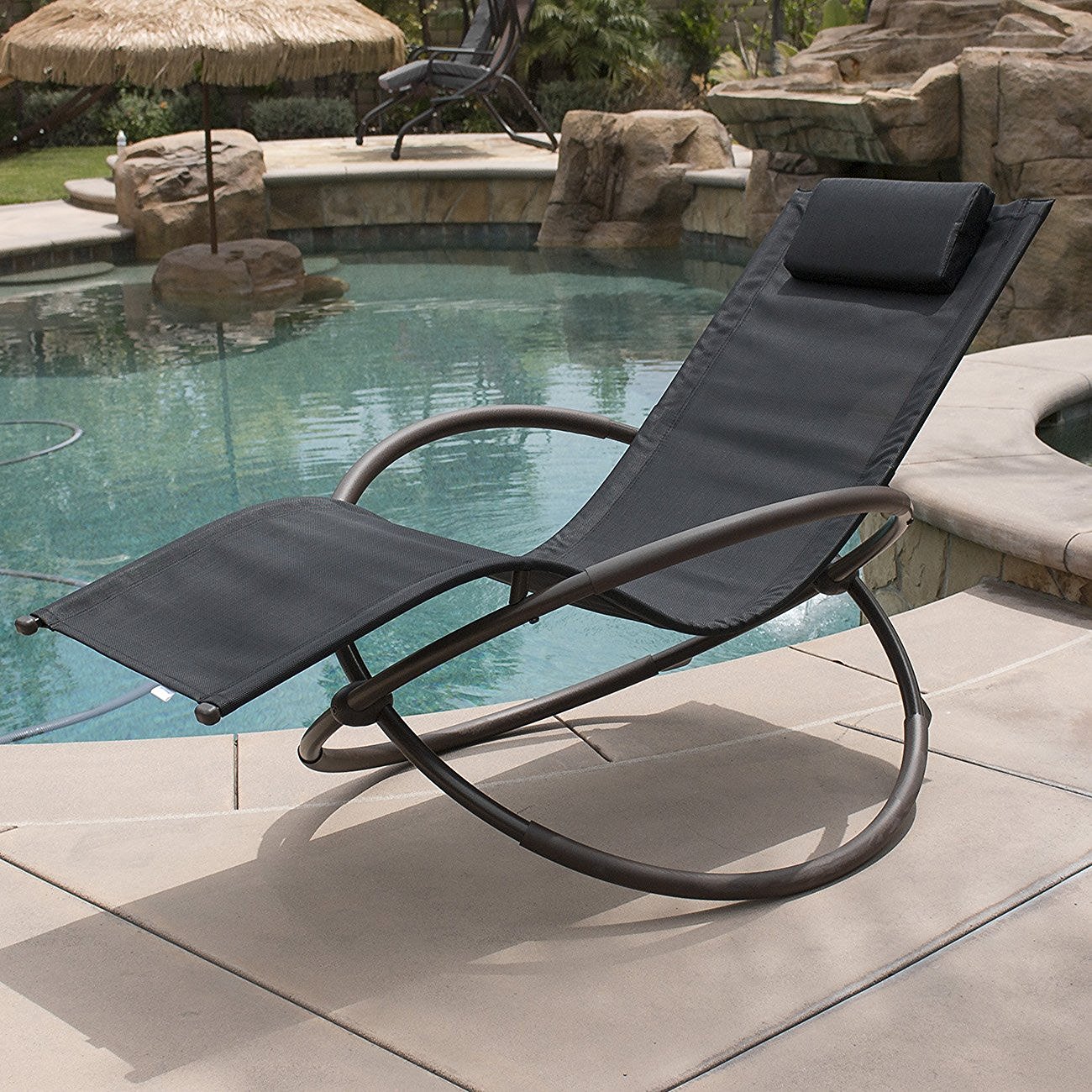 Was it designed by a physicist? This patio zero gravity chair looks amazing on the patio; you will really feel absolutely weightless while resting and relaxing in this chair.
The spacey orbital frame is a mark of quality and attention to detail in this recliner. It's one of the best rated zero gravity chairs as it provides an ultra-luxurious reclining position with the inclusion of a light pillow on which to rest your head.
If you are looking for true luxury and a spot to relax, consider this awesome zero gravity patio chair. Its shape is so fun.
It features a breathable seating mesh, which is very quick to dry should your orbital chair get caught in the rain, and a rubberized scratch-proof finish on the armrests.
Weighing in at 20 lbs, the Bellezza orbital recliner can sustain up to 275 lbs.
Lafuma Futura XL Zero Gravity Recliner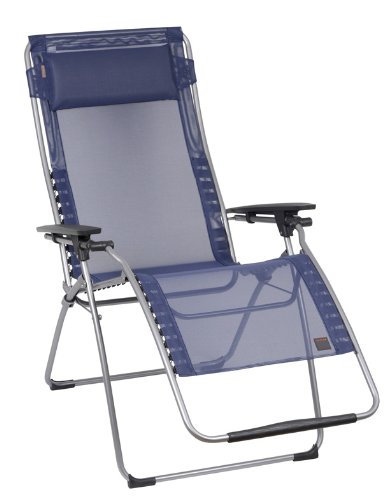 Lafuma-futura-xl-zero-gravity-recliner-grey-steel-frame-with-iso-batyline-fabric
Indeed, there is nothing more indulgent that we can find to supercede a zero gravity chair designed for extra lounging room by a very reputable brand.
The patented clipper system allows the chair to better curve to fit your spine, leading to a much more customized and personal user experience.
At the same time, they are much easier to take apart for cleaning and maintenance all while looking excessively stylish compared to the standard laced design.
The overall build does not cease to amaze as it features composite contoured arm rests as well as high stability foot rests with protective foot rest ring and foot pads.
The seating material is designed to never sag, while the chair as a whole is perfectly equipped to brave the elements, resisting temperature changes, moisture, and UV rays.
The durable powder-coated steel frame is designed to resist rust and keep it's shape despite prolonged daily use in the backyard or while on vacation.
PARTYSAVING Infinity Zero Gravity Recliner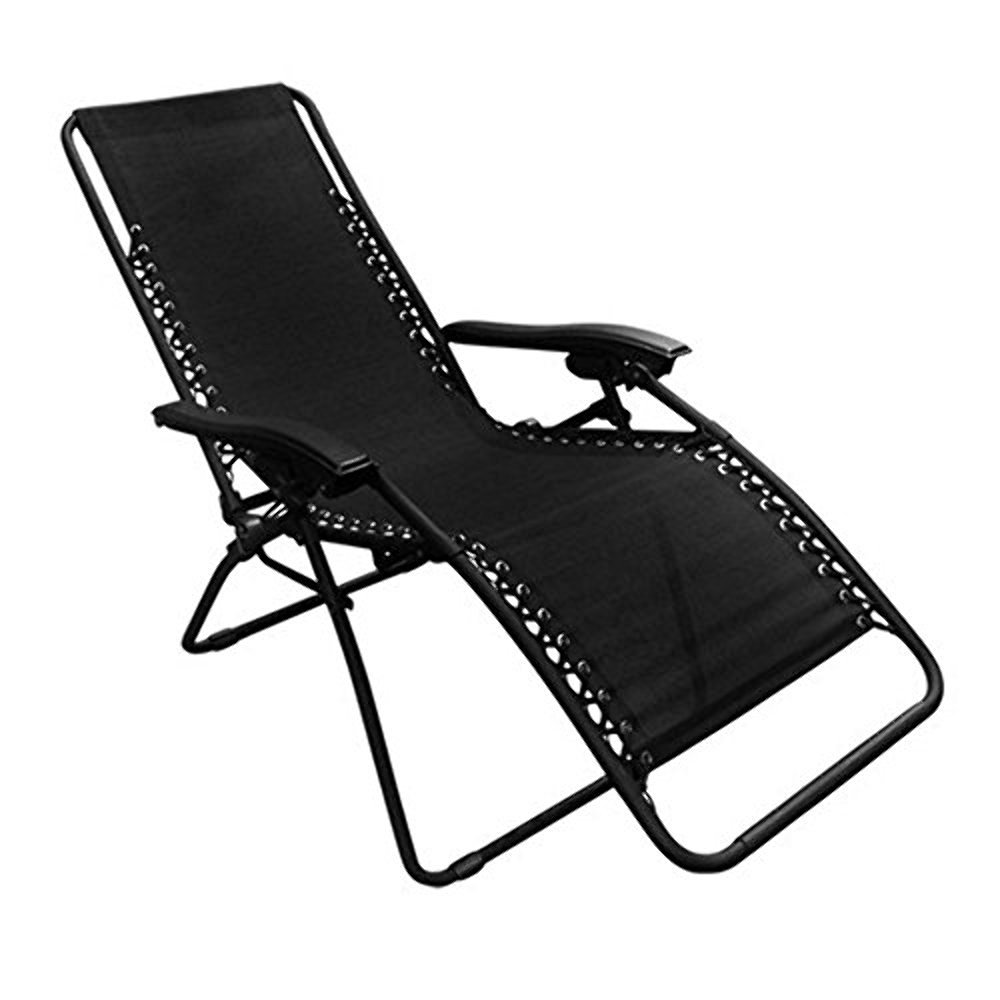 PARTYSAVING Outdoor Reclining Infinity Zero Gravity Chair
This simple and affordable chair is a great pick for your backyard relaxation needs.
The PARTYSAVING Infinity is a premium grade patio chair featuring a comfortable and natural-feeling design that works anywhere in the backyard.
The powder-coated frame as well as the weather and UV resistant mesh make it a good candidate for daily use without a scratch. Indeed, it is designed and tested to be able to sustain up to 250 lbs without warping or bending.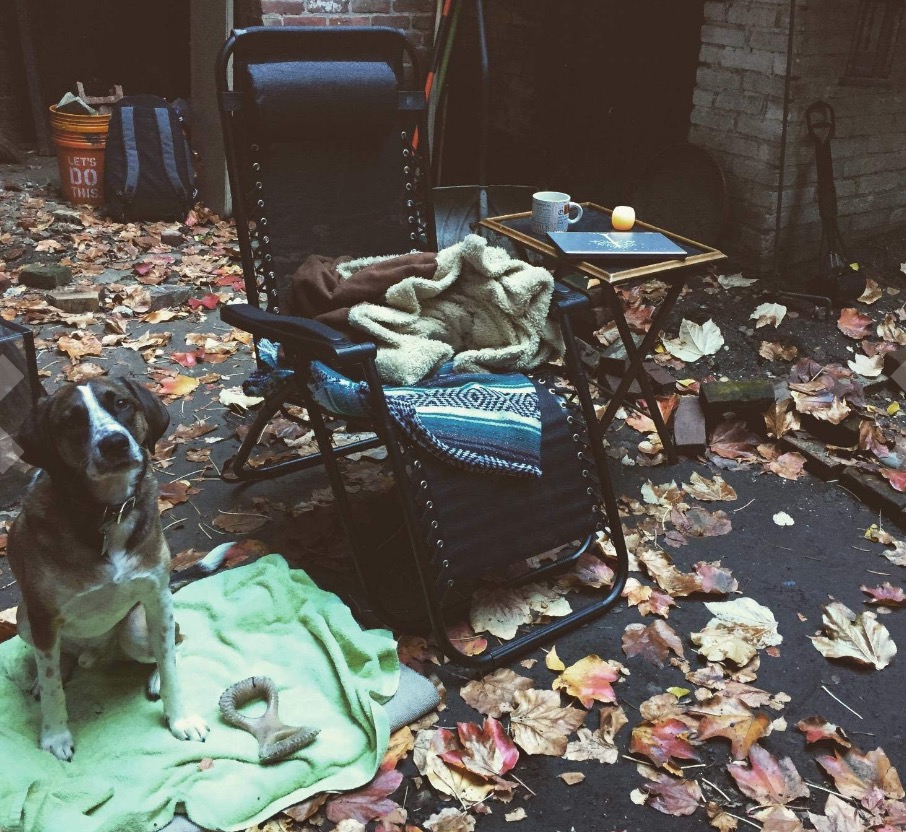 This means that throughout your day to day, this chair will deliver on hassle-free comfort without fail.
The rubberized slip resistant feet, along with the adjustable reclining back, and the easy to set up frame, make it one of the hottest sellers out there.
FAQs about the PARTYSAVING Infinity Zero G Recliner
Can this chair lay flat?
This is definitely a frequently asked question, but unfortunately for those looking for this function, it does not does not do this. That said, when fully expanded, the PARTYSAVING Infinity measures approximately: 70 x 27 x 45 inches.
Is this a heavy chair / recliner?
At 14.3 pounds, some say this chair is heavy, preferring to leave it in one place, while others have no problem moving it around and say it's very portable.
Can the chair be put into a reclining position without extending the footrest?
No.
How does this chair lock into position?
There are two levers, which are pushed out to lock it in place, and pushed back to release.
Vergo Zero Gravity Recliner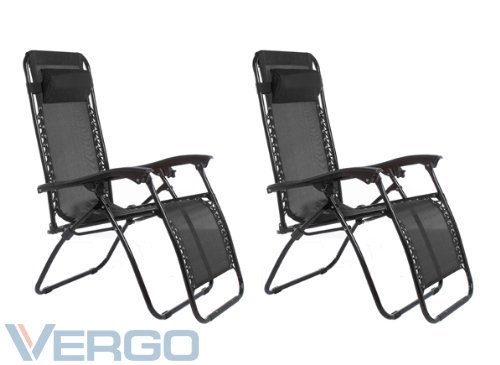 Vergo is a brand to remember as it retails products known for their great mix of affordability and uncompromising quality. These Vergo Zero Gravity outdoor recliners, of course, are no exception.
Very reasonably priced, they feature a beautifully stylish design and a strong, high quality product build. The powder-coated, scratch resistant frame is tested to hold up to 300 lbs easily.
They come in a convenient 2-pack, it should be noted, unless otherwise stated.
It's adjustable and oh-so ergonomic, making sure you can lazily indulge at exactly the right angle that works for your back. At the same time, the weatherproof and UV-resistant mesh provides excellent comfort and support.
The notable thing about these outdoor recliners is that they are actually Zero Gravity Chairs. As mentioned before, this isn't just a fancy name or brand.
Rather, it's a very unique and innovative chair design that cradles your body in a position that fully eliminates all gravitational stress and pressure placed on your bones, muscles, and joints.
Simply put, this is the most relaxed the human body can possibly be.
It's actually such an awesome concept, that we have a buyer's guide specifically for Zero Gravity Chairs and Recliners, as well as an entire section raving about their features and health benefits.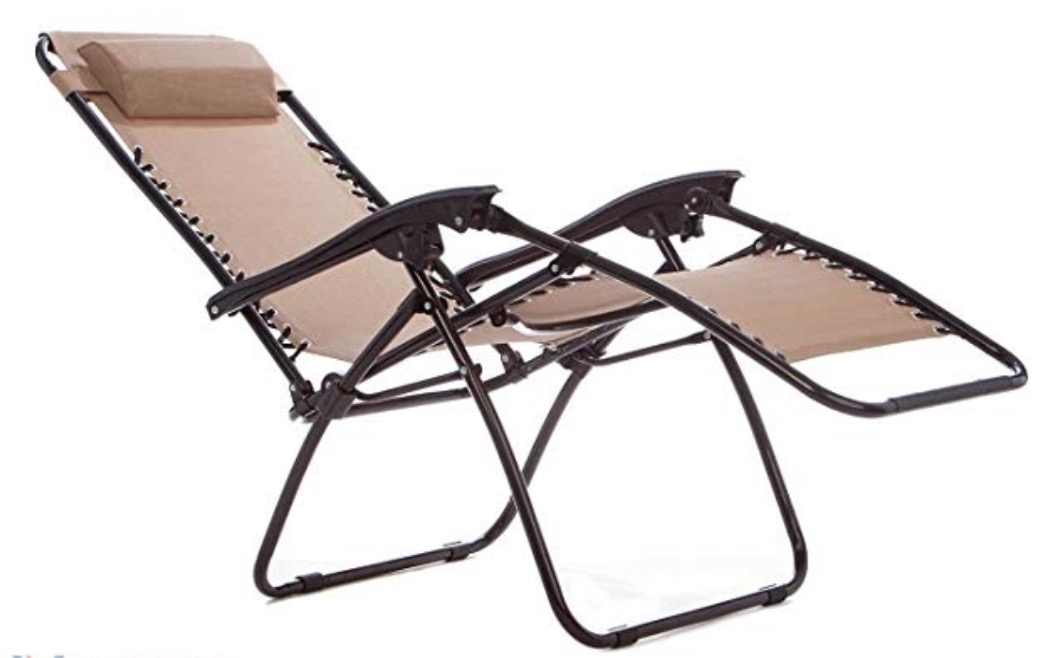 Finally, what makes this product a great choice to consider, is the fact that these chairs come in pairs of two.
Adding to the affordability of the selection, not only are you getting a high quality product with a groundbreaking design, you are getting two of them!
FAQs about the Vergo Zero Gravity Recliner
Are these recliners heavy / easy to move?
Weighing just over 10 pounds each, they are easily moved by elderly people and young people alike! If you plan on taking them somewhere, these chairs aren't that big, and can quickly loaded into most vehicles no problem.
Does this recliner lay back flat?
No, but much like the other recliners on this list, they can get pretty close. In any case, you can lay them back to a deeply reclined position and lock it into place. That said, again, there is no way to lay the chair back flat.
Can the legs be raised independent of the chair reclining?
No, this is not possible. The chair reclines, and the legs come up. That's just part of the zero gravity technology, and most people don't mind this. Although zero gravity chairs is a technology all its own, being able to have such a simple chair do such a thing isn't possible…yet.
Faulkner 48973 Malibu Style Recliner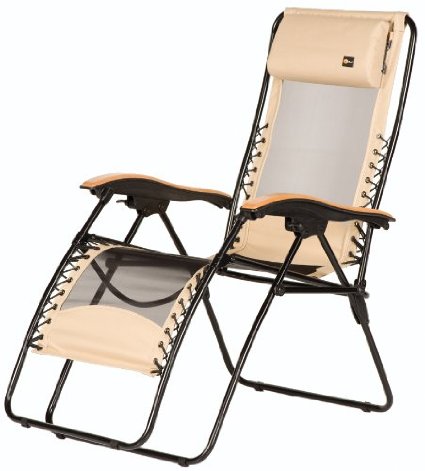 Faulkner 48970 Newport Style Beach Sand Recliner With Wood Armrests X-Large
The Faulkner 48970 is a widely reviewed superstar of the outdoor recliner world. The Newport-style patio recliner features a steel frame coupled with stylish yet ergonomic wooden hand rests.
The mesh has more of a design to it featuring a nylon, cotton and polyester blend composed for the smoothest and softest feel.
The ergonomic curvature of the chair overall makes sure you are reclined in a blissful, snooze-inducing position that is kind to your back and neck.
This is aided by the adjustable headrest and the innovative lever-lock system for the reclining angle.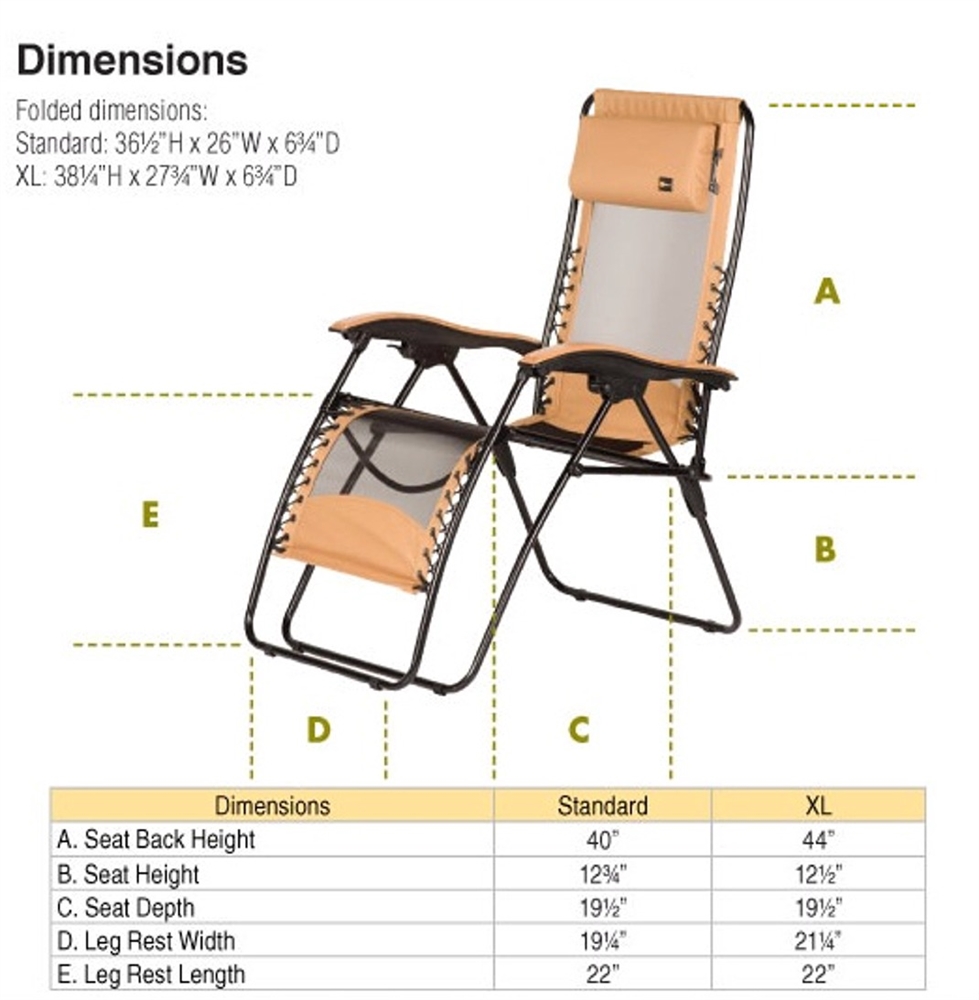 As with most chairs in our lineup, it features a light but durable build which will serve you a long time in the outdoors while also being very easy to set up and transport. (Because who needs the hassle?)
Commonly Asked Questions about the Faulkner Recliner
How far back does this recliner go?
People tend to ask this because they want to know if these chairs can go all the way flat. So, it's not really surprising that this recliner doesn't go all the way back to a flat position, but it does go pretty far, to a point Faulkner calls "deep relaxation".
From the lowest point of the seat to the ground, it's 16″, and 34″ from where your head would be.
What's the weight maximum for the Falkner 49973 Malibu Style Recliner?
Around 300 lbs., give or take.
What holds the chair in position?
Lever locks, as is typical of these kinds of chairs.
Can you leave these chairs outside during the summer months?
You can, but some users have reported that the chairs will get very hot if left in the sun.
Does the fabric this chair is made with have any sort of scent or smell?
No, there's no smell that anyone has reported.
XtremepowerUS Zero Gravity Chair (Set of 2)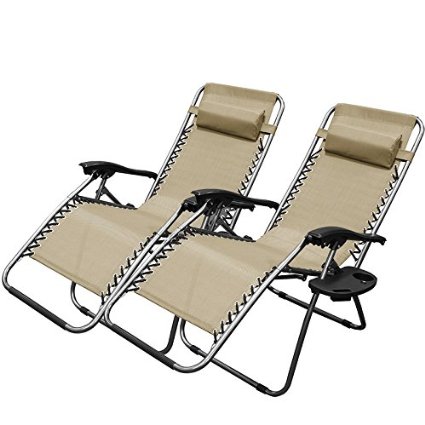 XtremepowerUS Zero Gravity Chair Adjustable Reclining Chair
Made proudly in the US, this chair features luxurious size and durability for everyday use as well as entertaining.
Measuring in at 63.8 x 26.8 x 29.3 inches while open and tested to hold up to 330 lbs, this chair is definitely one of our most heavy duty candidates.
It goes without saying that it is made to be resistant to the elements and can reside happily in your backyard for extended periods of time.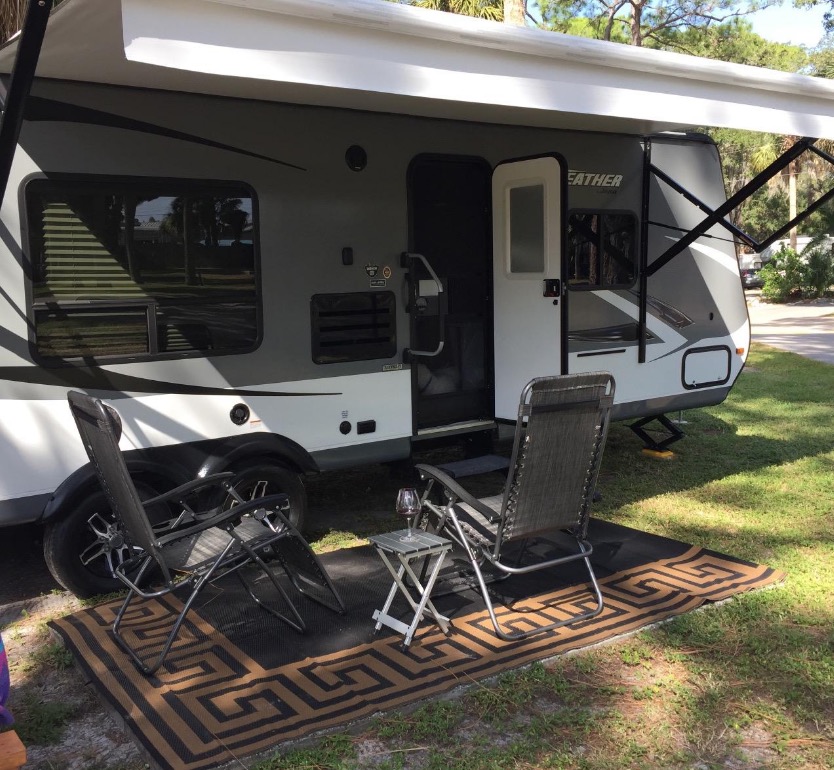 While it is a heavy-duty build, it by no means compromises on comfort and easy of set up and transport.
In fact, the foldable frame makes it quite easy to assemble, pack up, or transport, while the Zero Gravity design makes it one of the most comfortable and ergonomic chairs out there.
As mentioned before, we cannot praise Zero Gravity Recliners enough, so do check out our entire section on the subject when you have a chance.
Adding to the value of this purchase, these chairs can also come in sets of two. This way, you can have one ready for when you have company over.
Commonly Asked Questions about the XtremepowerUS Zero Gravity Chair
Do these chairs come with any extras?
Yes, comes with two attachable drink holders.
How far back can you recline with this chair?
Once again, I must tell you that this chair does not recline back to being basically flat, or allowing your feet to be at a high incline above your hips. None of these chairs in this list are able do that. This is a recliner, and allows you relax, but it is not a special therapy chair that has any special technology to allow it to go extremely far back like some people have asked about.
What are the full measurements of this recliner?
Once it is opened up, the XTremePowerUS Zero G Chair measures 63.8 inches long by 26.8 inches wide by 29.3 inches high.
How much does this chair weigh / is it heavy?
Together, the package weighs around 25 pounds, so each chair is about 12 pounds.
The Outsunny Zero Gravity Recliner is yet another Zero Gravity type outdoor recliner featured in our lineup.

As you might be able to tell, we are more than excited to rant and rave about these innovatively designed chairs.
The zero gravity position, as it's called, is the most neutral and comfortable position the human body can assume. The chair is designed to quite literally mimic the position in which one would float under zero gravity conditions.
You can always read more about this amazing concept on our page dedicated to zero gravity chairs.
Nevertheless, focusing on the Outsunny Recliner, this one is a both a quality and budget superstar, which is why it has earned spot number two in our hearts as well as our top 10 lineup.
The incredibly lightweight yet durable design, which clocks in at 20 lbs but can hold up to 300 lbs, is coupled with a weather resistant build and an incredibly comfortable zero gravity design plus a removable pillow.
Altogether, despite the beaming high quality product build, this chair is one of the most affordable out there!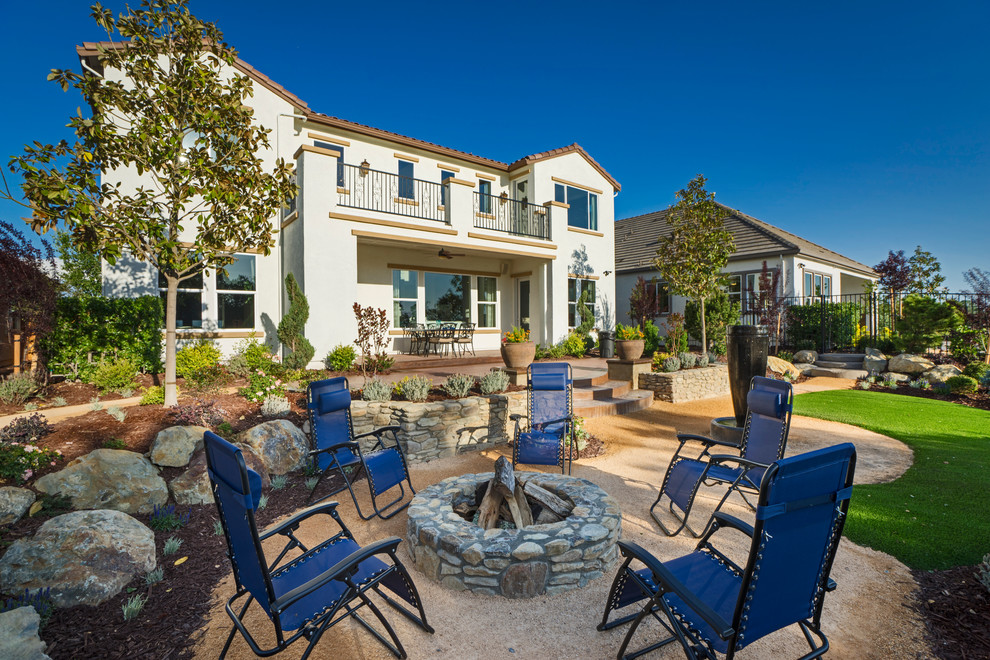 ccCommonly Asked Questions about the Outsunny Zero Gravity Recliner

Can this chair be laid back to a completely horizontal position?
Much like all of the other chairs that are made in a similar fashion, the Outsunny Zero Gravity Recliner, although it can recline fully, it does not recline to a flat position. You can easily relax in this chair, and have your legs fully extended, however, with your feet slightly above hip level.
What is the maximum weight capacity for this chair?
This seat was built to take 300 lbs easily. I don't think I would push it to 400 lbs though.
What is the mesh made out of?
The material is a waterproof nylon.
Can you remove the headrest?
Yes, the headrest can be used as a pillow, for back support, or removed completely.
Does this recliner come with a cup or phone holder?
It does not.
Buying Guide for the Best Zero Gravity Chair for You
Now that you know what to look for in a zero gravity chair, it's time to start shopping! Here are some of the best options on the market:
1. Caravan Sports Infinity Zero Gravity Chair
This chair comes in a variety of colors, so you can choose the one that best suits your style. It's made with a durable textaline fabric that's designed to withstand the elements. The chair also features a padded headrest and an adjustable lumbar support pillow for added comfort.

2. Timber Ridge Zero Gravity Lounge Chair
This chair is perfect for people who want to relax by the pool or on the patio. It has a built-in cup holder so you can enjoy your favorite beverage while you lounge. The chair is made with a durable steel frame and a UV-resistant fabric.

3. Wicker Zero Gravity Chair
This wicker chair is perfect for creating a relaxing outdoor space. It features a sturdy aluminum frame and weather-resistant wicker. The chair also has a padded seat and back for added comfort.

4. Oversized Zero Gravity Chair
This chair is perfect for people who want to relax in style. It features an oversized seat and a headrest pillow for added comfort. The chair is made with a durable steel frame and comes in a variety of colors.

5. Zero Gravity Recliner
This recliner is perfect for people who want to kick back and relax. It features a reclining backrest and an adjustable footrest. The chair is made with a durable steel frame and comes in a variety of colors.
The Benefits of Owning a Zero Gravity Chair
There are many benefits to owning a zero gravity chair.
Help Reduce Back Pain and Improve Circulation
Perhaps the most obvious benefit is that it can help reduce back pain and improve circulation. Zero gravity chairs have been designed to provide ergonomic support and they do this by evenly distributing your body weight. This takes pressure off of your spine and allows your muscles and joints to relax. Additionally, zero gravity chairs can also help improve your posture by keeping your spine in alignment.
Help Increase Your Energy Levels
Another great benefit of owning a zero gravity chair is that it can help increase your energy levels. When you are sitting in a traditional chair, your body has to work harder to maintain its upright position. This can lead to fatigue and a general feeling of being drained. However, when you are reclining in a zero gravity chair, your body doesn't have to work as hard and this can lead to an increase in energy.
Zero gravity chairs are also great for people who suffer from conditions like insomnia or anxiety.
The reclined position of a zero gravity chair can help to take the pressure off of your chest and allow you to breathe more deeply. This can lead to a better night's sleep or decreased anxiety levels.
Buy on Walmart, eBay, Etsy (subject to availability)
Patio Chair Outdoor Furniture Zero Gravity Chair Patio Lounge Camping Chair Set of 2 - Walmart, Etsy, Ebay
Human Touch Perfect Chair PC-420 inch Better-Than-Leather SofHyde Hand-Crafted - Walmart, Etsy, eBay
Caravan Sports Infinity Zero Gravity Chair, Blue, 1-Pack - Walmart, Etsy, eBay
Bliss Hammocks Zero Gravity Chair with Canopy and Side Tray, Sage Green, 26" Wide - Walmart, Etsy, eBay
PayLessHere Zero Gravity Chairs 2 Set Lounge Patio Chairs with canopy Cup Holder - Walmart, Etsy, Ebay
Faulkner 48976 Laguna Style Dual Green Padded Recliner with Plastic Armrests, X-Large - Walmart, Etsy, eBay
Amazon Basics Outdoor Padded Adjustable Zero Gravity Folding Reclining Lounge Chair with - Walmart, Etsy, Ebay
PORTAL Oversized Mesh Back Zero Gravity Reclining Patio Chairs, XL Padded Seat Folding - Walmart, Etsy, Ebay
Amazon Basics Textilene Outdoor Adjustable Zero Gravity Folding Reclining Lounge Chair - Walmart, Etsy, Ebay
Zero Gravity Chairs Patio Chairs Lawn Lounge Chair Patio Set of 2 with Pillow and Cup - Walmart, Etsy, Ebay
Best Choice Products Set of 2 Adjustable Steel Mesh Zero Gravity Lounge Chair Recliners - Walmart, Etsy, eBay
BTEXPERT CC5044GR-2 Zero Gravity Chair Lounge Outdoor Pool Patio Beach Yard Garden - Walmart, Etsy, Ebay
EVER ADVANCED Zero Gravity Lounge Chair with Padded Seat and Back,Oversize Recliner with - Walmart, Etsy, eBay
Zero Gravity Chairs Patio Chair Set of 1 Outdoor Adjustable Dining Reclining Folding - Walmart, Etsy, eBay
BestMassage Zero Gravity Chair Patio Chairs Lounge Chair 2 Pack Recliner W/Folding Canopy - Walmart, Etsy, eBay
Bonnlo Infinity Zero Gravity Chair, Outdoor Lounge Patio Chairs with Pillow and Utility - Walmart, Etsy, eBay
Bliss Gravity Free Canopy Recliner - Walmart, Etsy, eBay
Deluxe Oversized Extra Large Zero Gravity Chair with Canopy - Walmart, Etsy, eBay
Lafuma Futura Air Comfort Zero Gravity Recliner - Walmart, Etsy, eBay
Conclusion for Zero Gravity Chair Buyers
If you're in the market for a zero gravity chair, there are a few things you should keep in mind before making your purchase. First, consider what type of chair will best suit your needs. There are chairs designed for indoor use, outdoor use, or both. Second, think about how often you'll be using the chair and whether you need a model that's easy to transport. Finally, take into account your budget and make sure to compare prices from different retailers before making your final decision. By following these tips, you can be sure to find the perfect zero gravity chair for your needs.

Related posts: