If you are a fan of tiki huts and bars, and have just set one up in your backyard (whether you made it from a or had it custom built via a contractor), you might like to up the ante with an amazing wooden tiki sculpture, to enhance the vibe of your tiki theme. Found in a variety of sizes, a well-made tiki sculpture always offers every tiki fan something of mysterious but tangible value.
Tiki sculptures tend to evoke a very particular mood, being based on Polynesian mythology and not shying away from intense emotion. Visually, they can be a combination of comical and scary, but their presence alone is known to bring luck and protection as you and your guests enter the realm of the Tiki Gods.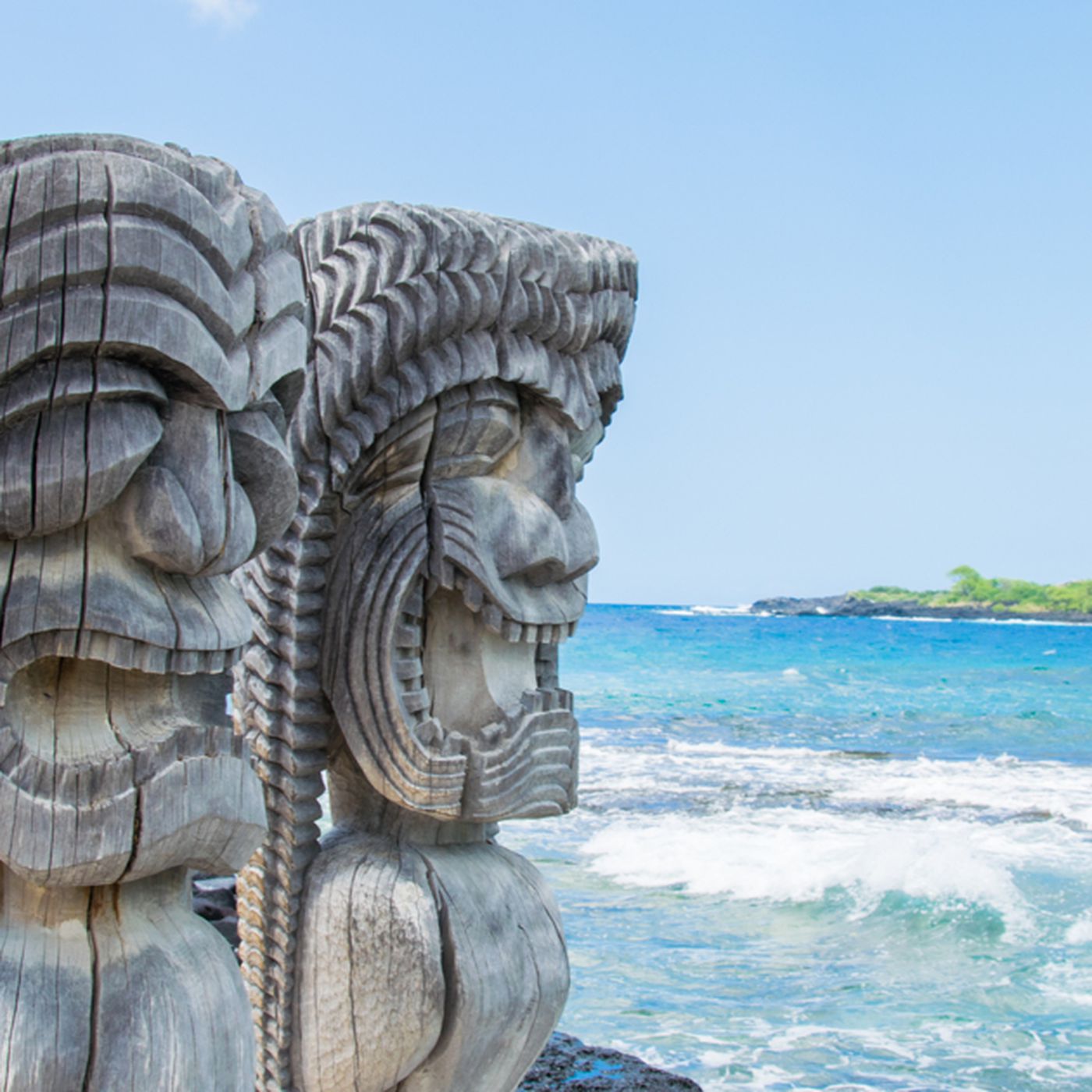 There are many interesting legends involved in the history of Tiki itself, due to the sheer number of island cultures which contributed to these myths, which is to say, many.
That said, there are four Tiki Gods which ancient peoples primarily worshipped – Kane the God of Light and Life, Lono the God of Fertility and Peace, Kanaloa the God of the Sea, and Ku the God of War.
TIKI Brand 25 Inch Stainless Steel Low Smoke Fire Pit

Yiosax Solar-Powered Tiki Statue

TIKI Brand 65-Inch Cabos Bronze Metal Torch

These gods were worshipped in many ways, in ways both good and bad. For instance, some worshippers paid tribute to these Gods through surfing and chanting, while others took to to lava sledding and human sacrifice to pay homage.
Here is a video providing some information on one of the Gods – Kanaloa:
Tiki Sculptures – Where To Get Them
With the desire to have fun being stronger than ever, Tiki huts and bars are popping up all over the place, with people wanting to get their Tiki on, so to speak.
With that in mind, installing a tiki setup in your back yard, whether it be a hut or a bar, is one thing. but when it comes to decorating it with the right accessories, particularly Tiki sculptures, many people don't know where to look to find one that are unique and interesting.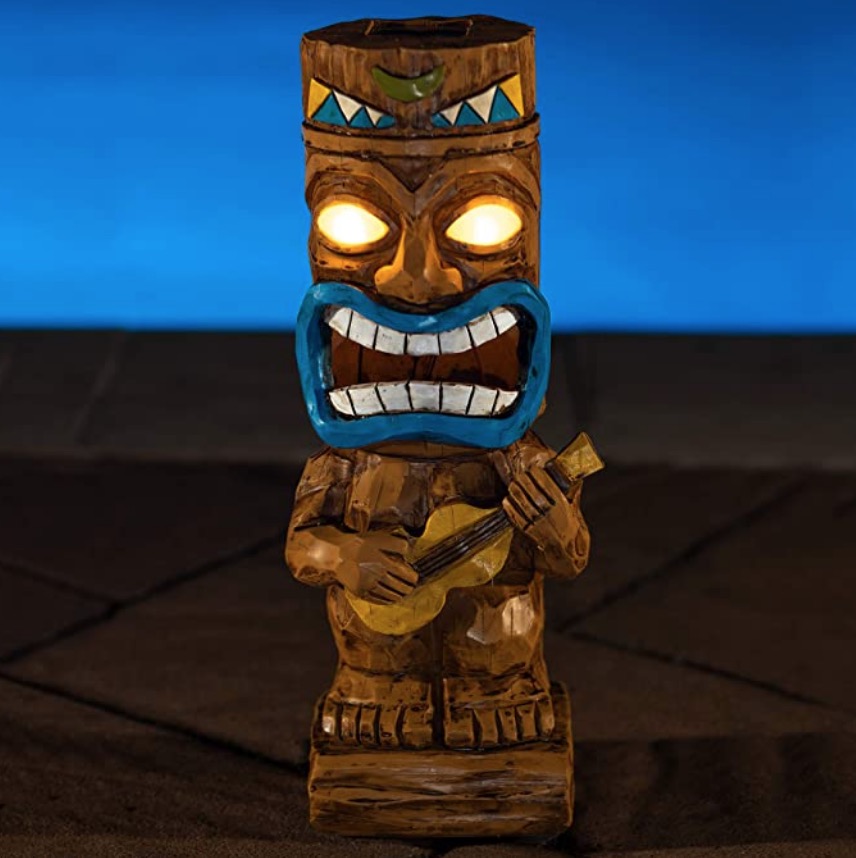 So, today, we will give you some places where you can find some of the best Tiki sculptures available, and our personal opinion on each of these sources, as well as an idea of price, and shipping details. From there, you will have to decide if this is somewhere you'd want to shop.
Let's begin!
Palm Tiki
Charlie Knight is a true self-taught visionary artist working out of Gulf Breeze, Florida, and his wood sculptures are a sight to see!
Specializing in sculptures which feature both intricate detail and primal energy and which can be placed indoors or out, Charlie specializes in tikis, pelicans, and other commissioned work, in all shapes and sizes, that reflect his love of the ocean and Hawaiian culture.
Using fallen palm logs, oak, and cypress, it has taken Charlie decades to reach the point he is at now in terms of expertise, and we think it shows in his sculptures.
For details on prices and shipping, contact Charlie at: palmtiki@att.net or call at 850-934-6803. Website is found here: https://palmtiki.com/
TikiMaster.com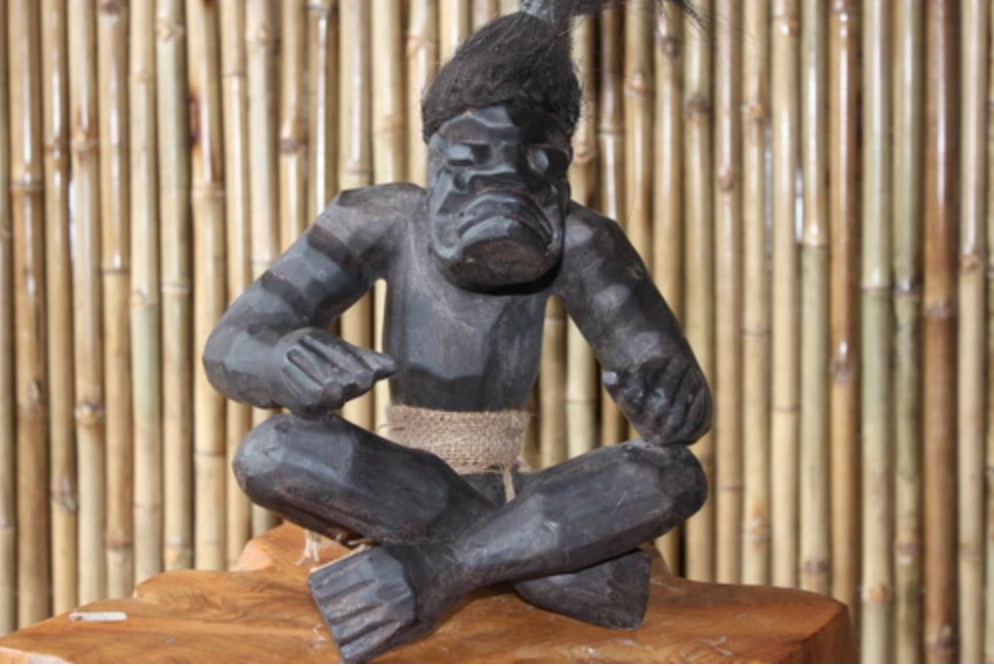 Run by CEO & President Jerome Coudrier, TikiMaster.com specializes in Hawaiian and Island Lifestyle products, including custom carvings of tiki masks and sculptures, totem poles, and more!
Their grown in recent years has been amazing, and they've garnered awards, such as the 2008 "E-Commerce Retail Business of the Year – Retail Merchants of Hawaii" award, showing that they are one of the best and most popular brands of their kind.
Their online services are the best around, with an extensive inventory for all your tiki and related needs, and their staff is super helpful. This is why we recommend anyone looking for a tiki sculpture, or accessories of that nature, to stop by and give their inventory a look!
Their site advertises free shipping with a $50 minimum purchase, but be sure to check with their website now to make sure that's still in effect. Their phone number is 877-677-4440, or you can contact them here: https://www.tikimaster.com/contact-us/
Makana Hut
Makana Hut focuses on Oceanic Artwork such the 4 Tiki Gods, which is one of their specialties, as well as hand-crafted Tiki accessories such as signs, necklaces, and jewelry. Their wood sculptures are made for indoor and outdoor use, and would definitely set the mood for a tiki hut or bar that you might have already set up at your home.
Based out of Dana Point, CA, Makana Hut is very much into the folklore behind everything tiki, and, if you want something custom made, they will speak to you about exactly what you want, and you can find out more about the legends involved in the Oceanic cultures. Besides having something custom made to order, you can also browse some of their items online, and see what they have to offer!
They are also experts on wood, and their website, aside from being an easy-to-navigate online store, is packed with information on the various woods they use to design and make their products. If you want to enhance your own backyard tiki setup with an extra genuine island flair, look no further.
Get in touch with them at sales@makanahut.com or call (949) 248-2726.
Tikis4U.com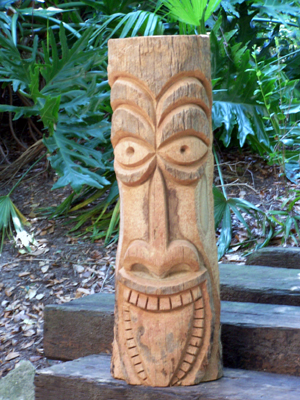 Featuring wooden tiki carvings by Palm Tree Charlie, Tikis4U is a one-of-a-kind tiki store with some beautiful work that really taps into the primal energy of tiki, as well as a more fun energy that you see sometimes in tiki sculpture.
Because while sometimes you might want to decorate your tiki area with a large Polynesian head that has that darker energy, some folks would rather keep the vibe light. Charlie, as luck would have it, can do both equally well, which is why we suggest you check out his work. Tiki heads are very much about the expression, and the sometimes over-the-top facial features, either smiling, or scowling, and that's another reason we enjoy Tikis4U – you really see that energy out on display.
Based out of Gainsville, Florida, and accepting all major credit cards, it would seem that Tikis4u doesn't do international shipping, or ship to P.O. boxes, however, we would still recommend giving Charlie a call here: (352) 373-6078, or email him here: palmtreecharlie@tikis4u.com
Gecko'z South Sea Arts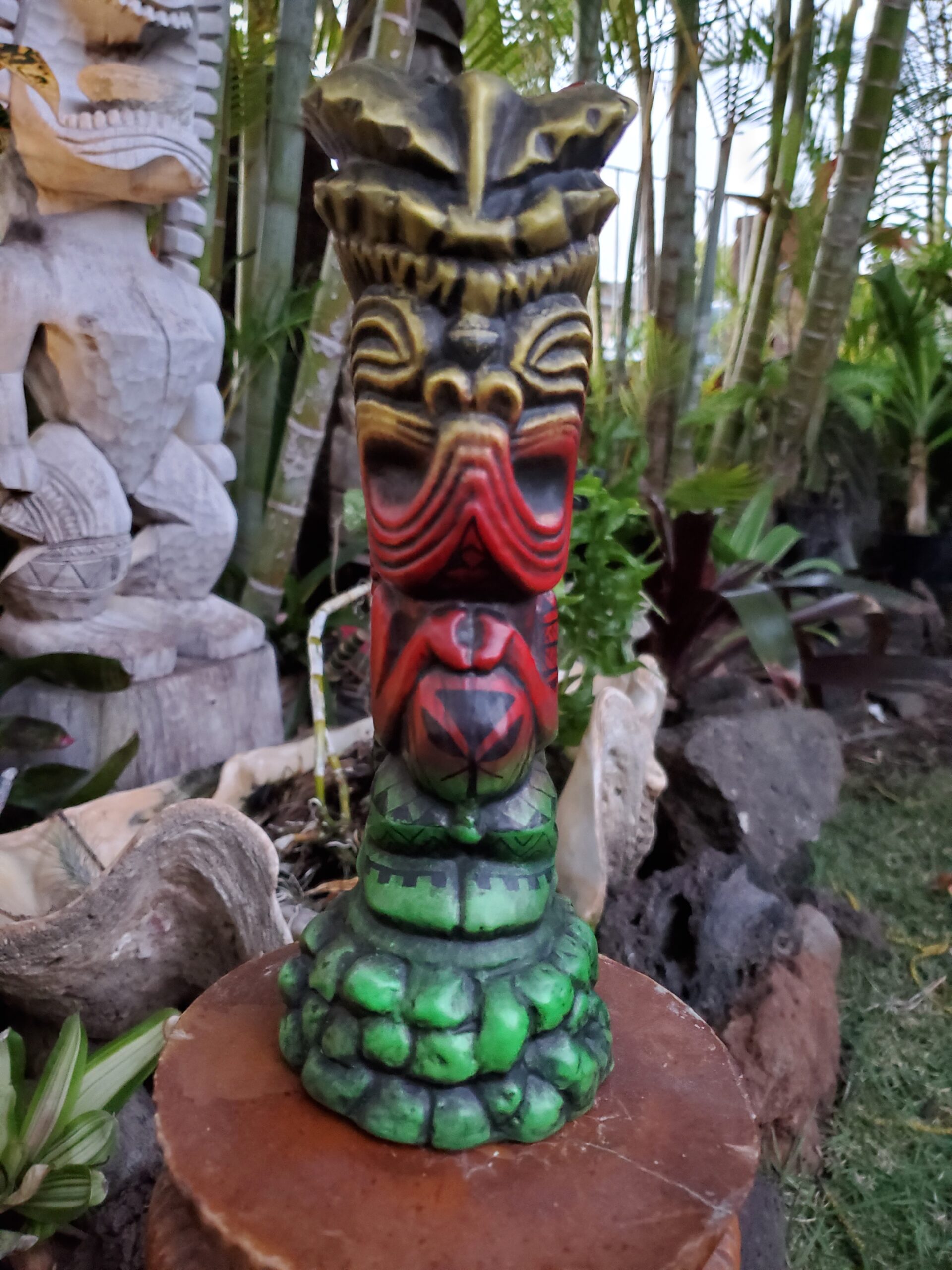 Another artisan who you can find online and who has appreciable skill when it comes to Tiki-themed items such as mugs, is South Sea Arts and the artist Gecko. His surfboard art is also quite awesome!
Here is a clip from his website where the artist describes himself: "A devout family man and master craftsman, Gecko created South Sea Arts 17 years ago, selling small carved tikis and has now expanded his repertoire to include collectible tiki mugs, authentic Polynesian art, artifact replicas, and custom work for individual and corporate clients. Born on the islands, Gecko's love for art started at an early age of 8 years old. Gecko has since gone on to carve pieces for various musicians, restaurants, and homes all over the globe."
We definitely recommend checking out his website here: http://southseaarts.com/
Style Hawaii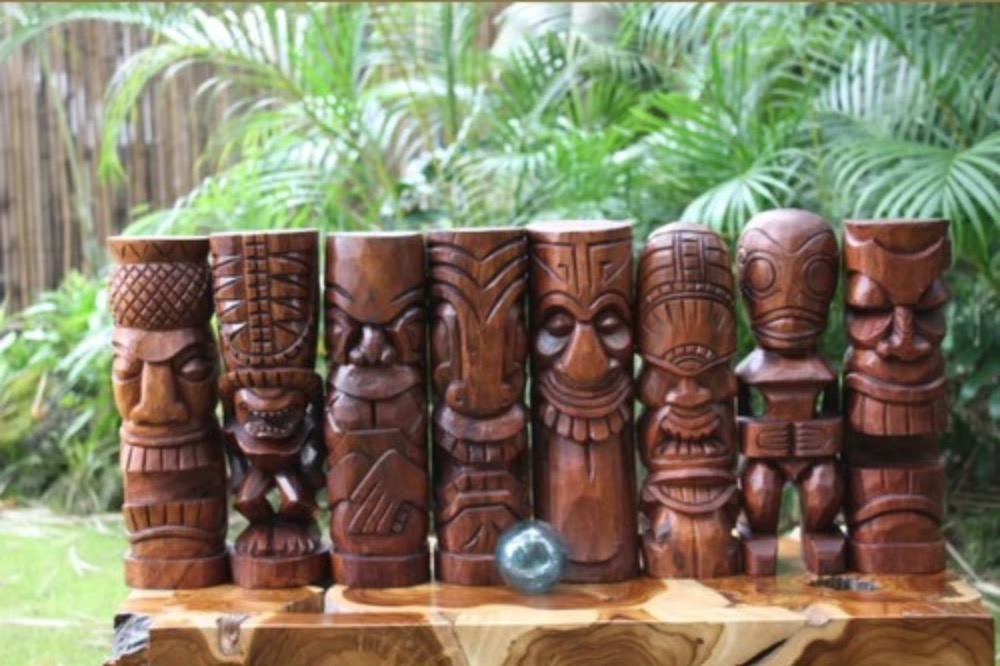 Style Hawaii has been bring the "Aloha!" spirit to customers since 2006, and they are growing rapidly. Located on the Big Island off Hawaii, their work encompasses various Pacific-themed works, such as hula and tiki statues, fountains, totems, masks, lamps, and so much more! Their selection is absolutely huge!
They are all about customer service and satisfaction, and their products aim to give you that genuine island feel. Personally, we love their totems the best, but all of their stuff is made with care, and evokes its own mood. So it's up to you what you might gravitate to. We've seen that some of their sculptures can go up to around $600 or so.
What's great is they can ship almost anywhere in the world, and it's worth noting that the price of shipping is based on product weight, so, as one might expect, the larger the statue, the heavier, and the more shipping will cost. Contact them here for a quote: https://stylehawaii.com/contact-us/
Etsy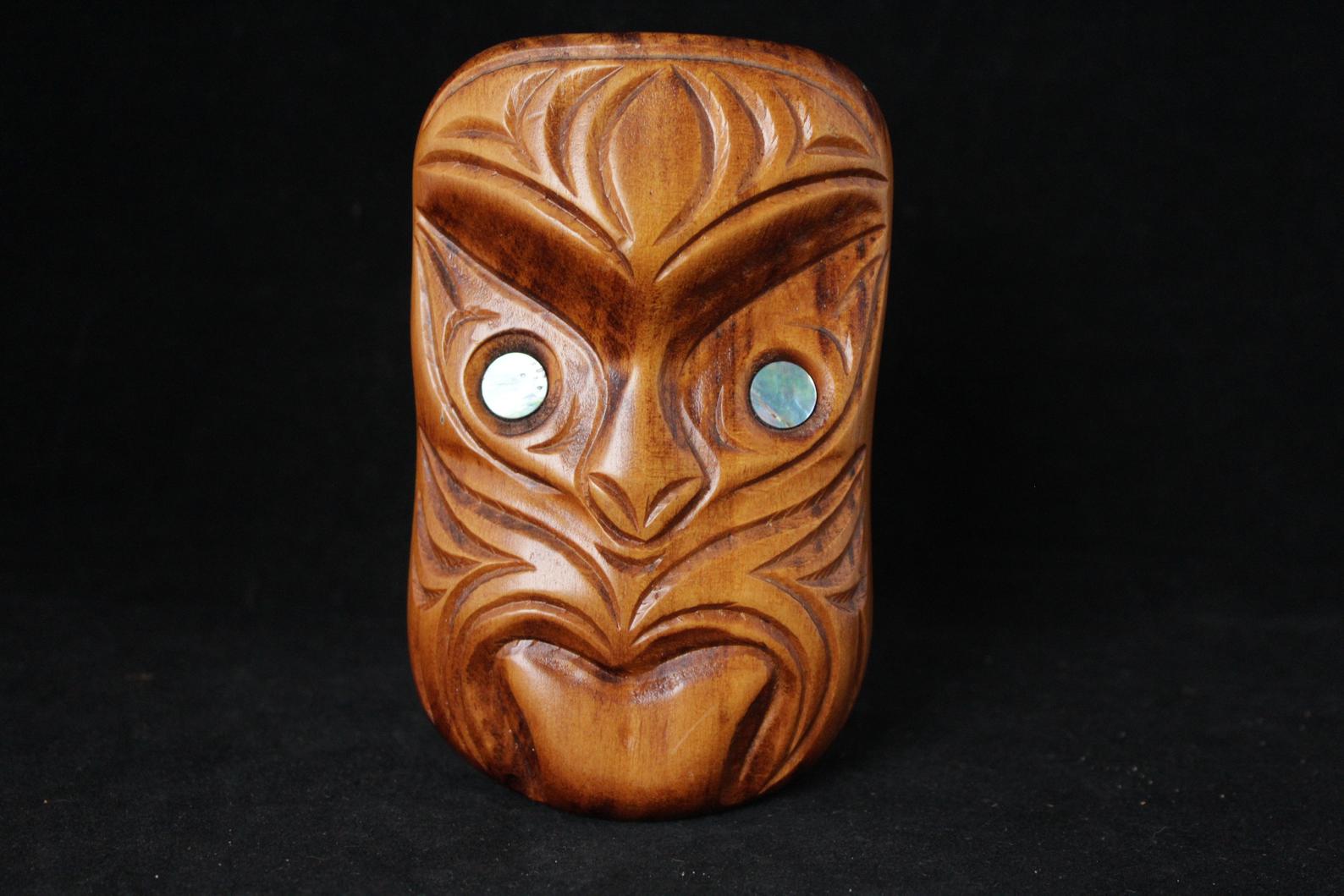 We would be remiss if we didn't mention Etsy as being an excellent source of hand-made items that fit into that Pacific Island theme, made by all sorts of craftspeople from everywhere imaginable. This being the case, you never know what you're going to get in terms of product, but some people enjoy hunting down products there, and we do too!
The prices can really fluctuate on Etsy, but that's just because the products are various sizes, materials, and shipping costs, and so you are truly in for a surprise if you decide to surf Etsy for tiki items. That said, you can often find a very good deal and an item you would never find anywhere else, because whereas some online stores sell products by the basket-full, Esty always will offer you something different, as it's always different artists, some of which are truly gifted and very reasonable when it comes to price.
Be sure to check the ratings attached to the users' account in order to see if they are someone you should be buying from, as you might see a cool tiki item, and miss the fact that it's got a low rating, and run into problems. As long as you know how to navigate Etsy, there are deals to be had when it comes to tiki stuff!
New Guinea Tribal Arts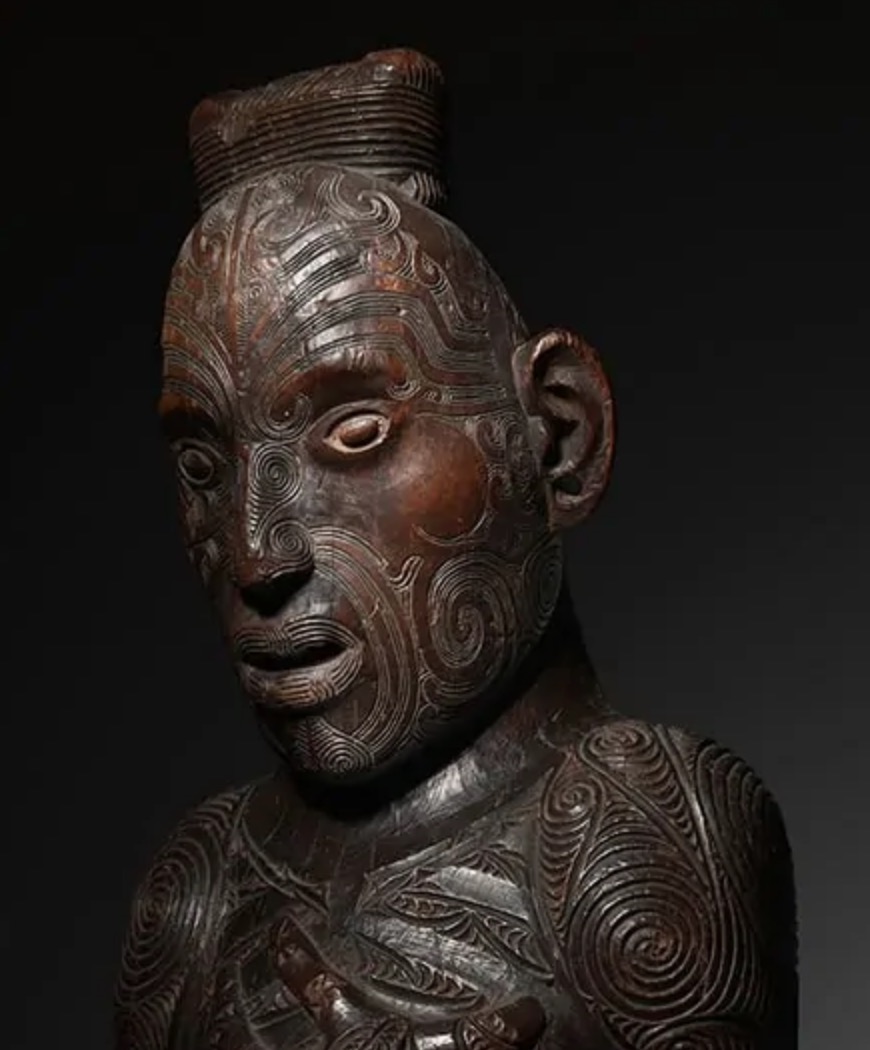 For a bit of a twist, we've included New Guinea Tribal Arts, who are looking to purchase old Polynesian and aboriginal art, if you might have some authentic tribal art that you think is of value.
We very much love some of the works on their site, which is why we've included it – it's worth a look! Richard Aldridge, who runs the website, has an amazing story to tell, and he is very good at judging the authenticity of such art.
Visit New Guinea Tribal Arts here: https://www.new-guinea-tribal-arts.com/polynesian-sculpture/
Thanks for reading our favorite places to shop for tiki sculptures online! If you think we've missed a great option, please leave us a comment below and we'll be sure to check it out. Aloha!
Related posts: