Last Updated on
By: The Backyard Gnome
At the Gnome, we want to give you all the information you could possibly need before making a purchase for your backyard. We've covered some of the best gazebos and pergolas on the market on our site, so we know a thing or two about backyard structures.
Today, we're gathering up our favorites – the top of the top – for your reading pleasure. We're also going to cover the questions you should be asking yourself before making your choice.

RECOMMENDED: Sojag Meridien Hardtop Gazebo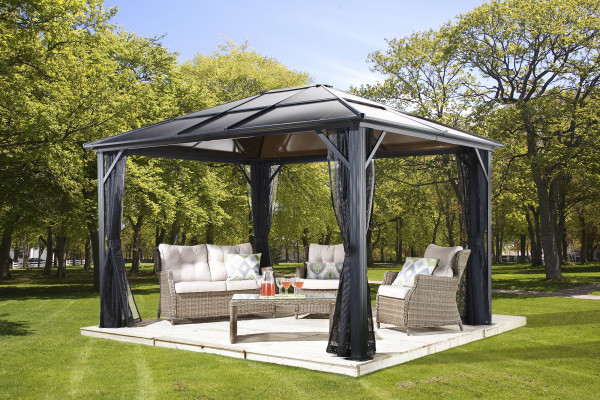 All-Season Hardtop
Premium polycarbonate roof panels
Durable and corrosion resistant, premium powder coated dark grey aluminum frame
Includes a functional and convenient nylon mosquito netting that attaches easily

Available on The Backyard Gnome Store

Sizes currently in stock: 10′ x 10′, 10′ x 12′
Free shipping anywhere in the USA
Ships from Washington, USA (2-3 weeks)
In other posts on this site, we've talked about what a pergola is and we invite you to read up on that if you like, too.
They're a bit different than a gazebo. They're stunning structures that are very flexible in design and function. A gazebo can give you limited function. They're beautiful, but they might not be what you need.
Guide to Your New Pergola Purchase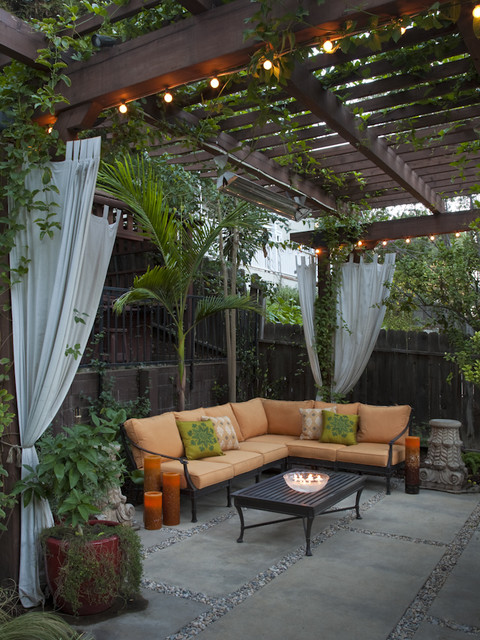 How Will You Use the Pergola?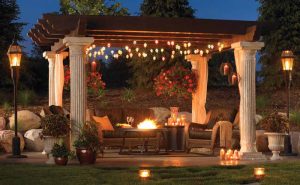 The way you use the pergola will influence the type that you choose. The everyday function of the pergola and special occasion instances will both have an impact on the style as well as the size.
While some people want a place to enjoy their morning coffee and maybe Sunday brunch, others want a space where they can have lavish parties with a dozen guests. The placement of the pergola will matter, too.
All of these answers will narrow down your choice of pergola. That's a good thing. A ton of choices is fantastic, but you'll need to narrow down your selections at some point. It's best done after you've reflected on your lifestyle and needs for your structure.
A garden pergola with climbing vines should be a composite material that won't rot or deteriorate. Moisture from the plants will rot wood over time. If you plan on lots of guests, you'll need the room to accommodate them. That means a large pergola.
What Type of Materials Do You Need / Love?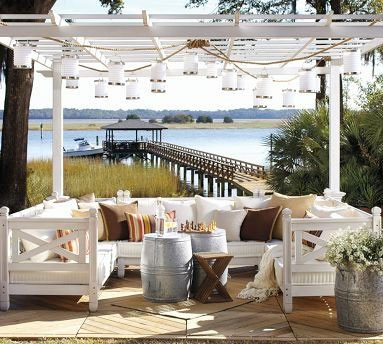 The materials consideration should go a bit further than whether there will be climbing vines from your garden. The maintenance required should be taken into account, too.
Vinyl or composite materials don't require the same maintenance that you'd have with wood. They also have some great materials that look just like wood. You can get the pergola in a color that doesn't look like wood at all, either.
Wood pergolas require maintenance like staining every year. You'll have to check the pergola to ensure that the wind and rain haven't done any damage to the structure, too.
Metal pergolas are almost indestructible. They can be installed into the yard, on a porch, or on a deck easily. They are easy to clean and maintain. In fact, you might not have to do anything to the pergola for years. That can be appealing to many homeowners.
Is There a Lot of Sun Where You Want to Install Your Pergola?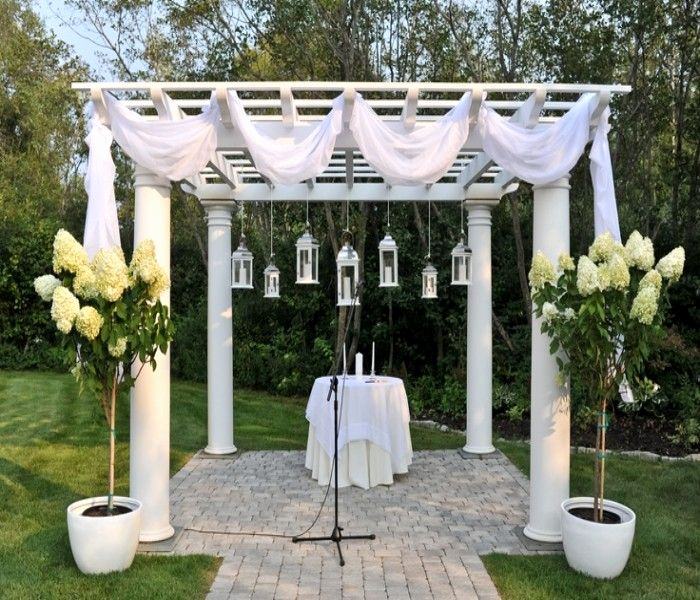 The shade provided by your pergola should be another aspect to think about in your backyard. If the area is completely sunny most of the day, the shade and canopy of the pergola will matter.
Many pergolas are open on the top, but others have a swatch of fabric that can be woven through the slats of the roof. The fabric can be extended down and used as a shade wall, too.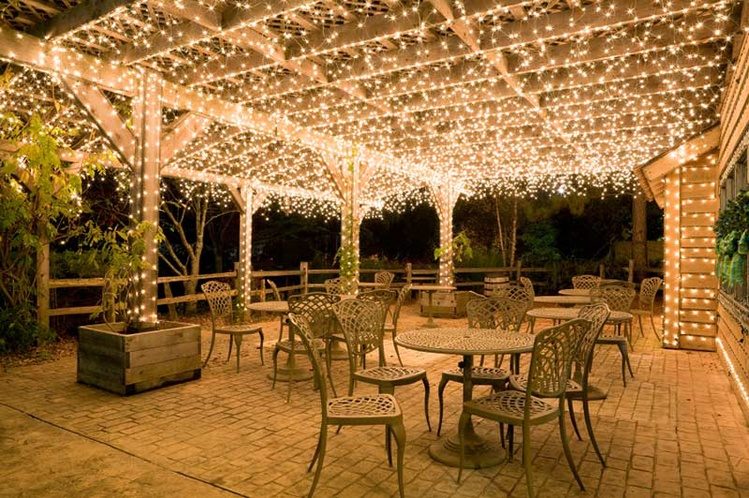 The roofing will matter to your location. Lighting will matter, too. If you plan on using the pergola at night, it needs to be lit from within. A wonderful trend in lighting is string lights. They add a romantic mood to any event.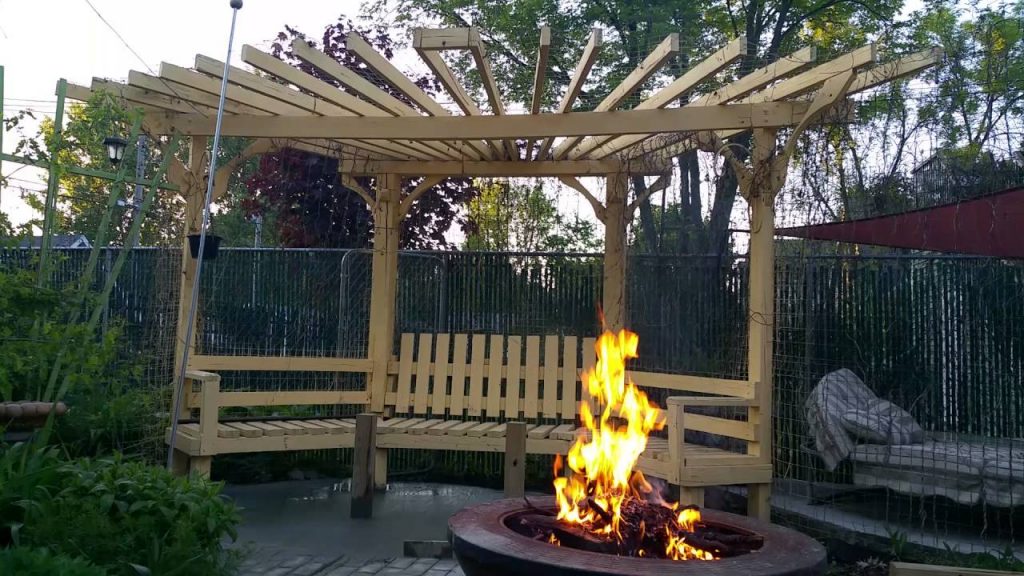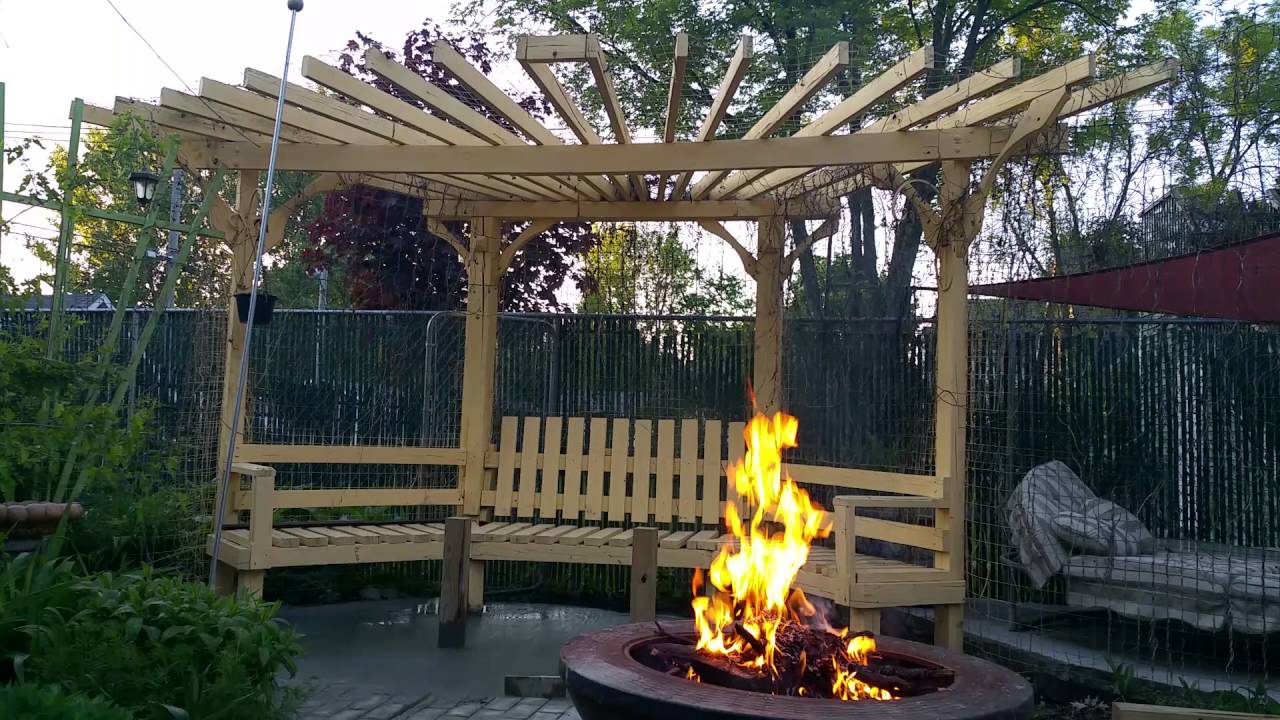 You could also choose to have standup lighting or a fire pit in the structure for light and heat. Those are things you should think about, too.
Things to Do:
Measure the location
Check for wires and other blockages
Look to see how close the outlet is for lighting
Sketch the backyard and see how the pergola will fit
Once you've sketched your space and thought about all the features you could need, it's time to start your search.
We've come up with 3 of our top pergolas that could fit with your backyard desires.
One of the best features of this pergola is the fact that the shade can be moved as needed. Imagine you're sitting in the sun when suddenly a summer shower passes overhead. You don't have to run inside.
You can easily move the fabric to cover you. Whether you want direct sun or shade in the summer, this pergola can accommodate your needs that day.
The open wood lattice of the pergola is what you'd consider traditional by pergola standards. It doesn't come with its own canopy but that doesn't mean you can't add your own fabric.
This is a great structure for the garden, too. Natural vines would look absolutely fantastic weaving through the top of the pergola.
We love the adaptability of the pergola's shade. The canopy can be adjusted as needed from moment to moment.
The beams at the top allow you to hang lights or plants from it, too. It's truly a pergola for all kinds of occasions.
---
By now, you've probably got a pergola in mind for your backyard. It could be the metal one, the portable one, or the wood one.
They all have fantastic features that make them a fantastic structure for any backyard.
If you truly haven't decided, we invite you to check out the full reviews of these pergolas as well as the post on what the structure is, and how it will benefit your space.