If you're asking yourself what size hot tubs exist, you're likely wondering what size will work for you. It will depend on a few factors, and some questions you'll need to answer.
While we can't tell you exactly what size will work for you specifically, we can tell you what questions to ask to get the answers you need.
For example, you might have a disability that requires you to have hydrotherapy on a regular basis. You would want to ask yourself whether you'll use it for yourself alone or with friends since a spa can double as a fun activity for everyone.
The amount of people will dictate the seating as well as the jets. It influences many factors including price. So, let's get down to business.
How Many People in the Hot Tub?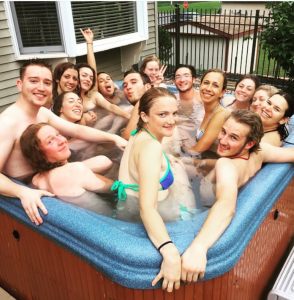 The amount of people in the hot tub matters because of the size of the tub. A small unit is only going to have a few seats.
While people could float in the hot tub, they'd definitely be more comfortable with seating. That way they can take advantage of the jets on the side of the tub, too.
If you're in the market for a spa for hydrotherapy, you'll want to have a lot of jets that can be directed at your problem areas. Even if you want to be able to include guests later, you should be fixated on the benefits and jets you'll need for yourself.
That can jack up the price tag without adding in more seating for friends and family who might stop by occasionally.
Depth of the Hot Tub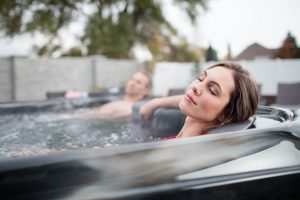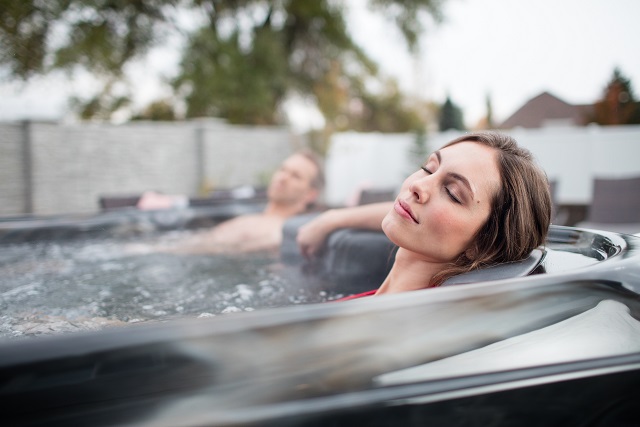 The size of the hot tub can factor into how deep it is. Hot tubs that are used for more than 4 people are spread out further, so you won't get as much depth to the water itself.
To truly relax in your hot tub, you'll want the water to hit you around your shoulders. If you're very tall, you want to be able to slouch down to experience the water at a good level.
At the same time, the jets should be in a perfect location to hit your back or other areas like the shoulders or calves.
Size of the Hot Tub and Costs to Operate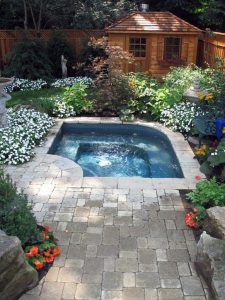 One of the biggest questions to ask yourself is what is the relationship between the size of the spa and its costs to operate. Normally, a large hot tub will definitely cost more to operate, but that doesn't mean it'll be a huge amount.
A large hot tub that holds 30 percent more water than a medium-sized one won't cost 30 percent more to operate. There's a base where the spa or hot tub costs to operate and the heater efficiency, motor, and insulation will factor into how much more you'd have to pay each month to operate your new hot tub.
This is a hard one to judge. If you purchase a medium spa, and it costs $40 a month in electricity to keep the water warm, it's not going to cost much more to purchase a larger spa.
As long as you're spending significant attention to the efficiency of the heater as well as carefully maintaining the system, the additional monthly cost shouldn't be too much.
Common and Popular Size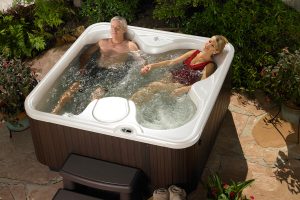 According to most sellers and manufacturers of hot tubs and spas, the models that seat two people are the most popular.
They're used for hydrotherapy as well as enjoying with your significant other. That means they can easily be maintained and used by you alone for all your personal relaxation needs.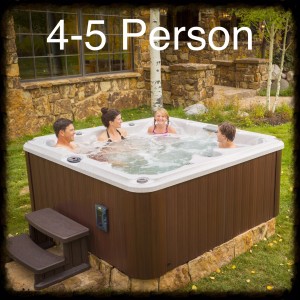 Just because that's the most popular size, it doesn't mean that you have to be influenced by others. Pick the spa to fit in with your lifestyle and needs.
If you want to spend time with friends in a large hot tub, that should be the goal. There's no sense in buying a hot tub that doesn't fit your needs exactly.

Does Material Impact the Size?
It actually does. The material influences the size that manufacturers can create. They're able to make more shapes, designs, and sizes with acrylic shells compared to other materials.
Those kind of shells can be crafted in large sizes with less cost than other materials. Keep that in mind when ordering your hot tub.
Many hot tubs range in size depending on the manufacturer and model. The small 2-person hot tub might measure 69 inches by 82 inches. It would depend on style and shape, too.
A large 6-8 person hot tub might measure 84 inches by 84 inches and have over 100 jets.
Conclusion
Think about what you'll use the hot tub for on a daily basis. Factor in how much you'd like to spend on monthly costs as well as maintenance.
While you might want a spa for hydrotherapy, it might make more sense to spend a few extra hundred dollars for a lot more water and jets. You can invite all your friends over to enjoy your tub.
Related posts: