Last Updated on
By: The Backyard Gnome
No party is complete without music. We all know that. People need beats to keep them grounded, and to make them move.
More and more party hosts are opting for Bluetooth speakers, which connect to music playing devices like a cellphone, by means of radiowaves.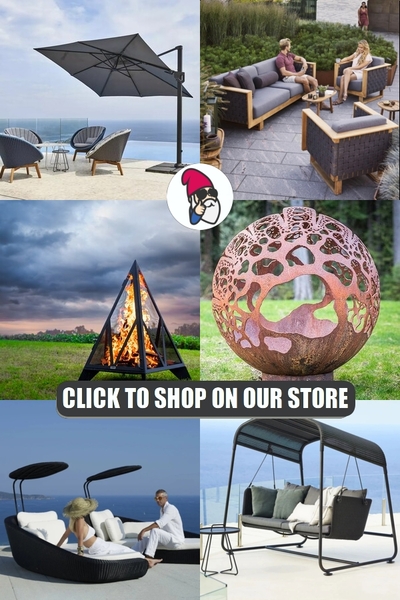 However, Bluetooth may not be the choice for you, especially if you are throwing a retro-styled party. We recently wrote some handy articles on how to throw 1920's, 1950's, and 1970's parties.
These eras won't be properly represented by a Bluetooth device, and not to mention that not everyone trusts a Bluetooth device.
Things can interfere with the transmission, plus, people who are really into music view their music players as works of art.
Or maybe you would like a device that can do all of these things: play records and CDs while accepting radio waves, so you can play virtually anything from your entire collection, whether it be physically substantial or digital files.
For some good old-fashioned musical fun, a turntable will bring nostalgic enjoyment and pump out that classic crackly sound we all love so dearly. The only bad thing about real vintage turntables is they don't accept compact discs.
So how about a record player that puts out amazing sound while also accepting Bluetooth signals, has a CD player, an FM tuner, and auxiliary plug-in?
Today we review the perfect dream for any music lover, a contraption that will play any music recording from the past sixty years or so – a Victrola jukebox that does bluetooth, records, and cds!
Victrola Aviator
The Victrola Bluetooth turntable plays records at three speeds (33 1/3, 45, and 78 rotations per minute). It also, of course, accepts CDs, and can pick up bluetooth signals so you can play anything cord-free.
This machine is truly amazing. It even has a cassette deck, and plays FM radio. No matter what you feel like listening to on the back deck, this turntable has you covered. Its versatility also lends to many different party themes.
Should you need wires, however, it has an auxiliary plug-in, and headphone jack, so you can enjoy your sounds all to yourself, if you like! It has built-in speakers, so everything is all there in one package. Altogether this turntable features six possible ways to play music.
Victrola's logo is "vintage style with today's technology." What can be better than classic woodgrain housing with jukebox façade, while also possessing the ability to play virtually any music you want?
Victrola has been around since 1906, known for nostalgic style, distinct craftsmanship and premium sound quality. All of their products share a classic old-timey look while incorporating new technology as the years have gone by. They really know what they're doing!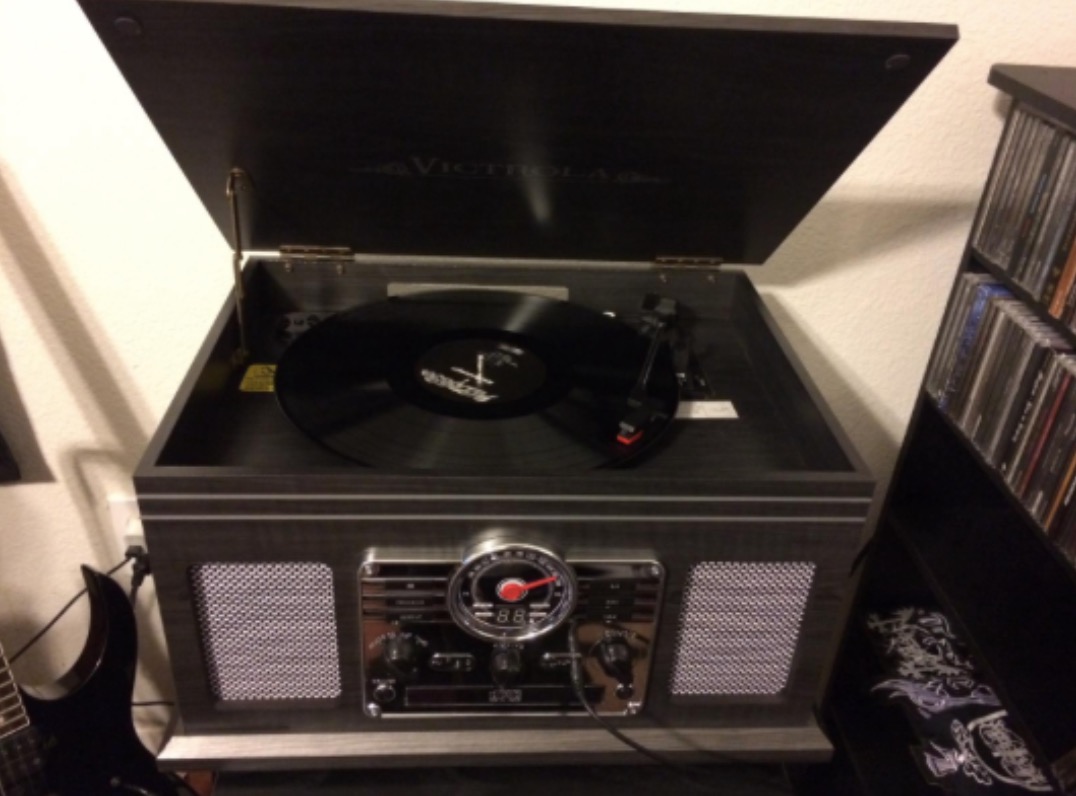 The turntable can play records in seven, ten and twelve inch sizes. It accepts Bluetooth signals from up to thirty-three feet away. Sometimes you just want to throw on the radio, and you can do that here!
This is the perfect accessory or gift for any music lover, especially one with a variety of music.
Looking at specifics, this baby measures 20.7 x 12.2 x 15.8 inches and weighs just under eighteen pounds. It is portable and easy to move around, making it very convenient to play in the home or bring outdoors for summer enjoyment.
It includes auxiliary cords to attach speakers should you wish to amplify the sound. The turntable arm does not have auto-return, which can be a handy function depending on your preferences.
This is one of those sweet old players that require a penny on the arm, so the lack of auto-return is good, because otherwise you'd drop a penny on the record!
The cassette player only has a fast-forward option; no reverse, forcing you to listen to your entire tape (like that's a bad thing). The CD player will accept real original CDs, but no burned discs.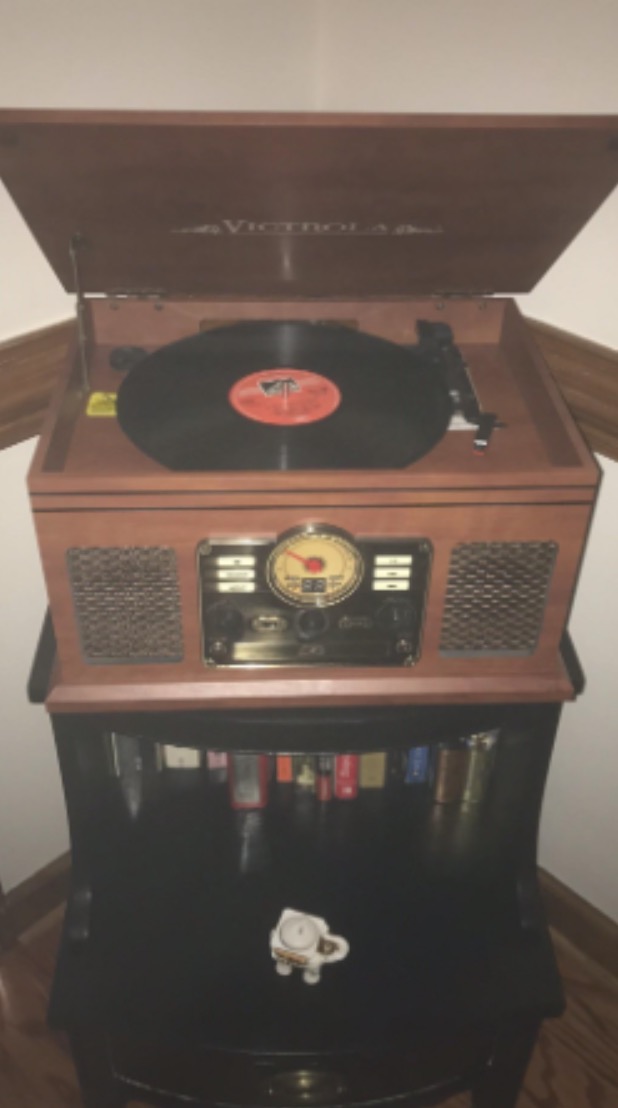 The Victrola puts out a truly beautiful sound that will be the perfect addition to any party, not just for its sound, but also its aesthetic value.
This company pays close attention to detail, not just in mechanics but also overall look of the thing.
It's a great gift to give someone with a record collection but say their record player broke all those years ago, and no replacement parts are available. You don't have to throw out your whole record collection!
Its versatility and small size lend it to many different locations and uses. The little speakers are quite loud, but as mentioned, there is the option to attach larger speakers.
It features sturdy construction and dials that are there for function, not just for looks! The switches are entirely solid.
The only thing we have noticed is that the volume may alter depending on which function you use: for example, radio will be slightly quieter than CD mode, etc.
---
Thanks for reading our review!  If you have this bluetooth turntable, what do you think of it?  Leave a comment below!
Visit the Victrola website here: https://victrola.com/
More from our site: