Many people love the idea of having their own backyard tiki hut, but aren't sure where to start when it comes to building one, or have some ideas, but can't seem to find what they are looking for all in one place.
Sure, it can be fun to surf Pinterest, for example, checking out tons of backyard tiki hut ideas, but this often can just amount to daydreaming. Another day, another backyard without a tiki hut in it…not ideal!
That's where tiki gazebo kits come into play.
A tiki gazebo kit is basically a made-to-order tiki hut kit with all of the supplies bundled and sent to your home, plus instructions that you or your contractor can use to construct your own backyard tiki hut, in whatever style, size, and shape you desire.
We would say that the best of these kits are the ones made right here in America, and you simply have to call and place your order when you're ready.
One of our favorite tiki gazebo kit suppliers – Sun Coast Tiki Huts, based in Odessa, Florida – takes aim at solving this problem, and the results can speak for themselves.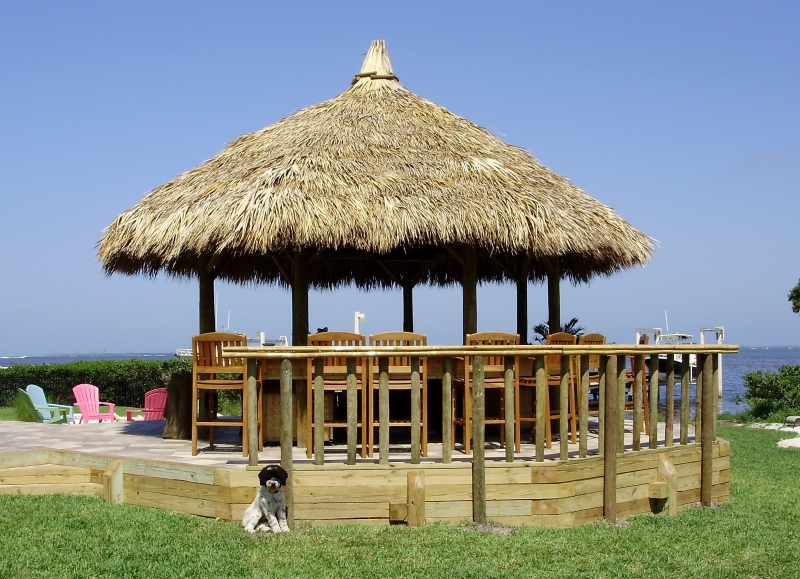 Sun Coast Tiki Huts
Since 1984, Dave and Leslie have offered high quality tiki huts and along the way, they realized a need in the market for people nationwide who wanted their own custom tiki.
So, they started offering custom tiki gazebo kits that allows the customer to pick and choose which hut and accessories they would like and ship all the necessary materials for assembly, giving the customer a personalized experience and the ability to have a custom made tiki hut! Over the years, they've designed many different styles and sizes, each with their own artistic flair.
Why Custom Tiki Kits Are The Better Option
It's no secret that people love tiki-themed huts and bars because it gives a tropical, vacation like feel to any backyard. That relaxing, fun party vibe steeped in tradition has become a popular center piece in countless yards since the 60's.
If you are in the market for a tiki gazebo, you should be looking for a durable, high quality, outdoor set but also look for something that will stand out and be different.
This is where the custom kits come into play. No one wants to have the same thing as someone else. Most people would rather have something that is unique and tailors to their style. At the same time, you would want experienced pros who are in the business of specifically making tiki huts to help you with this, however, you may not have such an expert in your city or town.
Now, to be frank, many contractors who aren't tiki specialists will probably try to tackle such a job the best they can, top to bottom, if you pay them accordingly. But a company like Sun Coast Tikis can give you and your contractor a leg up by sending you exactly what you need so you're not trying to sort out the supplies, and potentially picking the wrong ones, or having trouble getting a hold of supplies at all.
So, if you're going to be spending a significant amount of money on such a project, you might as well get some of the major stuff out of the way – design your vision with a professional, get the supplies organized and sent from that same professional, and then you can build it with your contractor, but with the full guidance behind you of pros like the folks at Sun Coast tikis.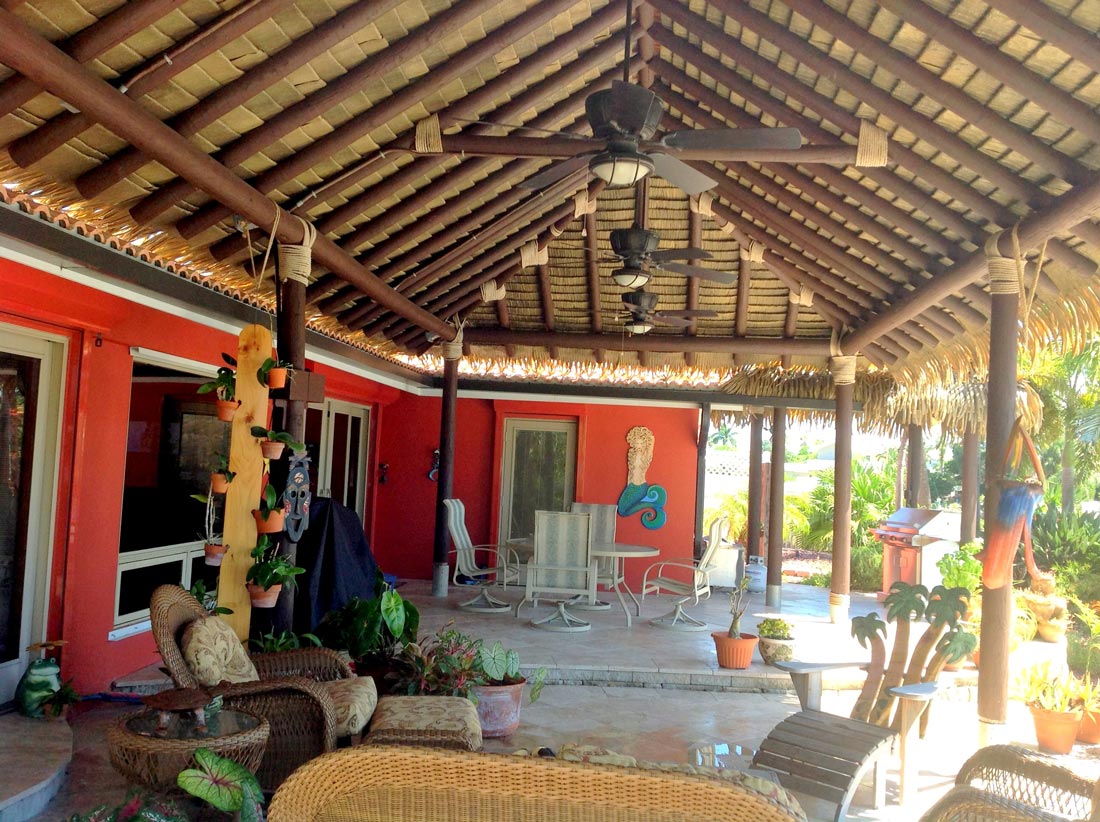 If the project is done correctly, we're sure you will be very pleased. So, if you are looking for a tiki hut with accessories like stools, boards, fences, ropes and netting, with Sun Coast Tikis, you can pick and choose your tiki paradise and make it distinctive to your taste.
The Sun Coast Tikis Vision
Dave and Leslie were once selling items at the local flea market while working to save up and start their very own family business.
Having experience in building tiki huts, Dave decided it was time to go for it. It all started in 1984 when the Sun Coast Tikis vision came to life. The business thrived offering custom tiki hut construction as well as custom made bars, outdoor furniture and assembly materials.
The purpose is to give the customer the ability to personalize their own hut and make it unique to their liking.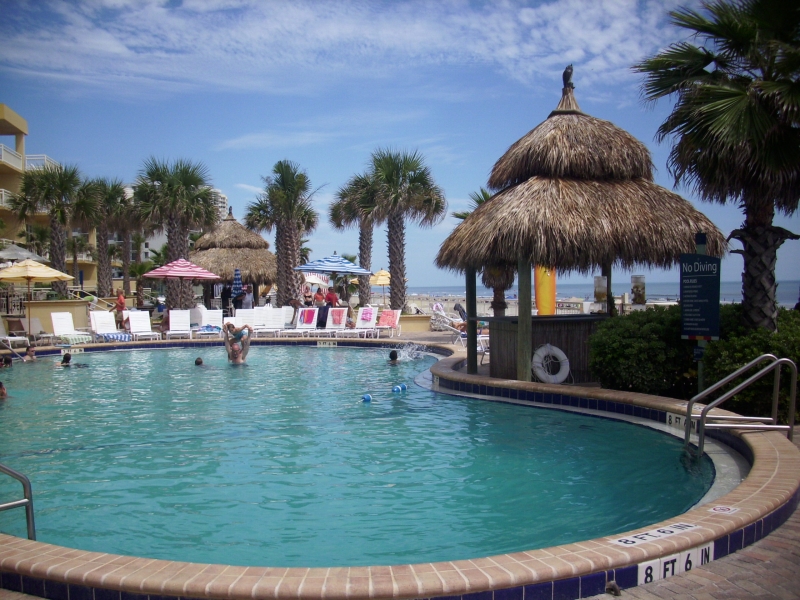 The Sun Coast Mission in a nutshell
Custom made and personal
Durable
Lasts for many years
Natural thatch options (highest quality), Also synthetic options
Made in USA
What Sets Sun Coast Tikis Apart?
Most of the Tiki gazebo kits on the market today are basic and hardly customizable, or they aren't high quality and durable. This is where Sun Coast Tikis sets themselves apart from the others.
There are several options when it comes to customizing your order, for example, deciding on natural or synthetic thatch. The natural thatch has fresh cut leaves from Florida and is the highest quality and an authentic tiki hut.
Matching with natural African panels makes your tiki hut almost completely waterproof, unlike most portable tiki bars. The synthetic options have a much longer life span of 20-40 years. A custom built to order hut can be rectangle, square, round or even custom shaped.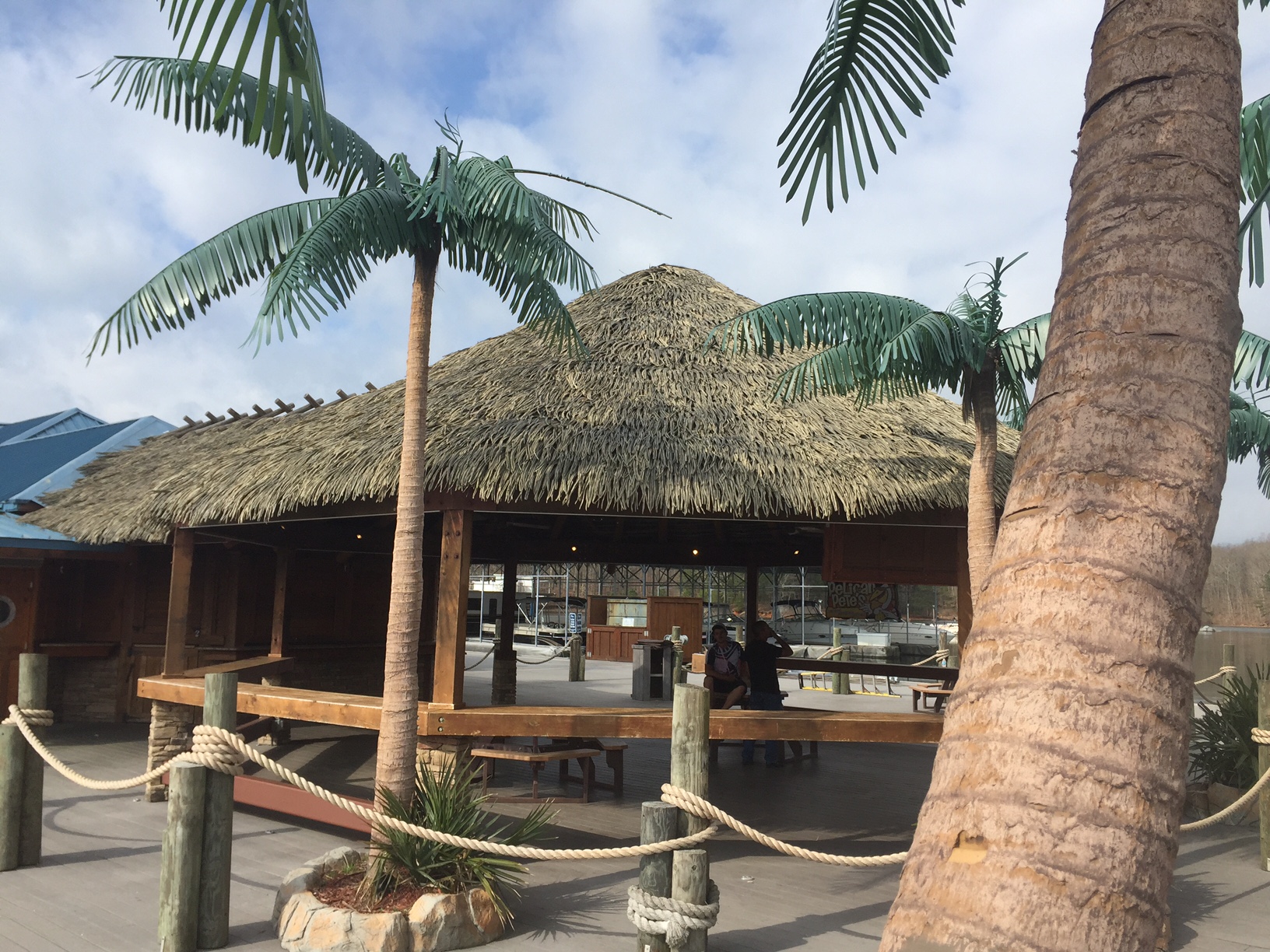 Other customizable options include hand carved totem barstools from the Philippines made from a solid tree trunk. This will give your tiki hut even more tropical flair and stand out from the rest.
You can also add custom fences, ropes and netting, tropical decoration, and more!
Sun Coast Tikis- Who Uses Them?
Anyone looking to add a tropical feel to their backyard
Someone who wants to have a custom-made tiki gazebo / hut and Tiki bar kits made to your specifications.
Features of the Sun Coast Tiki Kit
Some of these have already been mentioned throughout the article but they're worth repeating.
Custom Built Just for You
Withstands most extreme weather- Unlike Portable Tiki Bars
Natural and Synthetic Thatches available
Personalized Painting and Decaling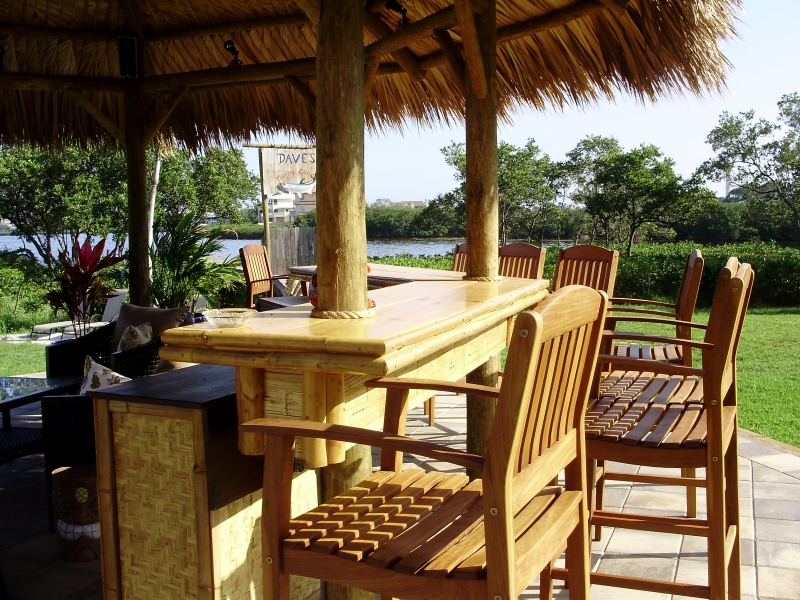 Wrapping Up
All in all, we highly recommend Sun Coast Tikis for their unique selection and the ability to custom build tiki huts to the customers liking. You can reach them by phone here: 800-984-5448, or visit their website here: https://suncoasttikihuts.com/
You can also feel free to read any of our other tiki related articles on this website, as we have several!
Thanks for reading!
Related posts: