As with any home addition project, the cost of building a new solarium to your home is complex and can vary widely.
The cost of the construction of a solarium, if you do not purchase a solarium kit (which can lessen your costs significantly) and you build it yourself or via contractors, will see the addition ranging anywhere from $15,000 to $100,000 with the average around $40,000, according to our research.
That said, the complexity of the installation, material and labor costs for important steps like foundation, insulation, windows, and roofing make up considerable portions of the solarium addition.
Other factors that may affect the cost of your solarium include:
Building Permits
Local Building Codes & Regulations
Furniture
If you are interested in installing a solarium addition and want to find out more about the costs involved, here is a detailed breakdown of the costs involved in installing a solarium.
Solarium Foundation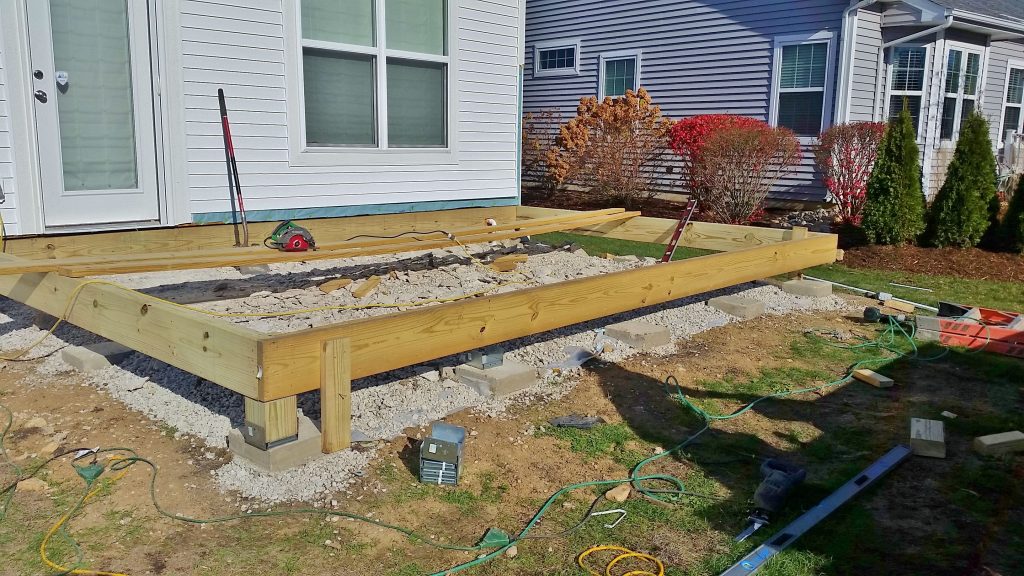 The foundation for a solarium is the place on which the solarium is built. It has to be secure and sturdy. The foundation for a solarium can be anywhere from an existing patio or deck to a brand new slab of concrete.
You can expect to pay anywhere from $1,000 to $10,000 to have a company come to your location and build a new foundation for the solarium.
Of course, if you have a pre-existing foundation to install the solarium on, this can save you a lot of money.
Support Material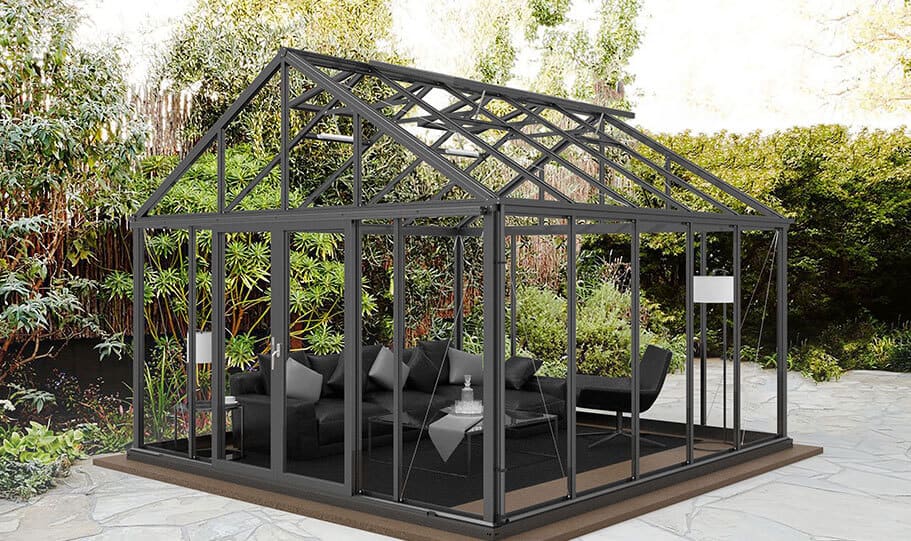 When preparing for a solarium installation project, you should keep in mind the frames you will use for the windows. When choosing a support material for your solarium, you have several stylish options to choose from.
Below are the average costs for vinyl, aluminum, fiberglass, and wood solarium window frames.
Vinyl
Vinyl is the most popular kind of support used. It is cheap, easy to maintain, and offers great strength and insulation. The highest-quality vinyl frames can last for 20 to 40 years.
Vinyl window frames for a solarium cost $200 to $2,650 on average.
Aluminum
The average price for solarium aluminum window frames is $200 to $1,300. Although there are many options to choose from, aluminum is not as strong insulator as other materials such as wood or vinyl.
However, aluminum is a very strong material which can give your solarium more strength during intense storms.
Wood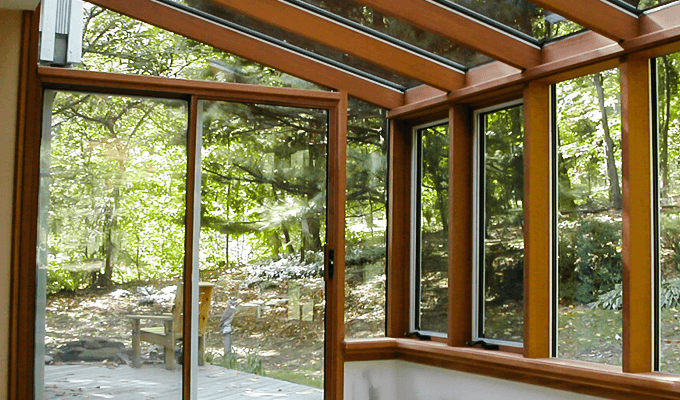 Wood window frames for a solarium cost $200 to $2,800 on average. It is the most expensive option you have for building your solarium.
Wood window frames require the most maintenance. They can last for 10 to 20 years when well-maintained. However, this material can't be beaten when it comes to aesthetics and versatility. Wood windows also offer the best insulation.
Wood can be stained or painted in a wide range of colors, so you can customize the style of your solarium anytime you want.
Insulation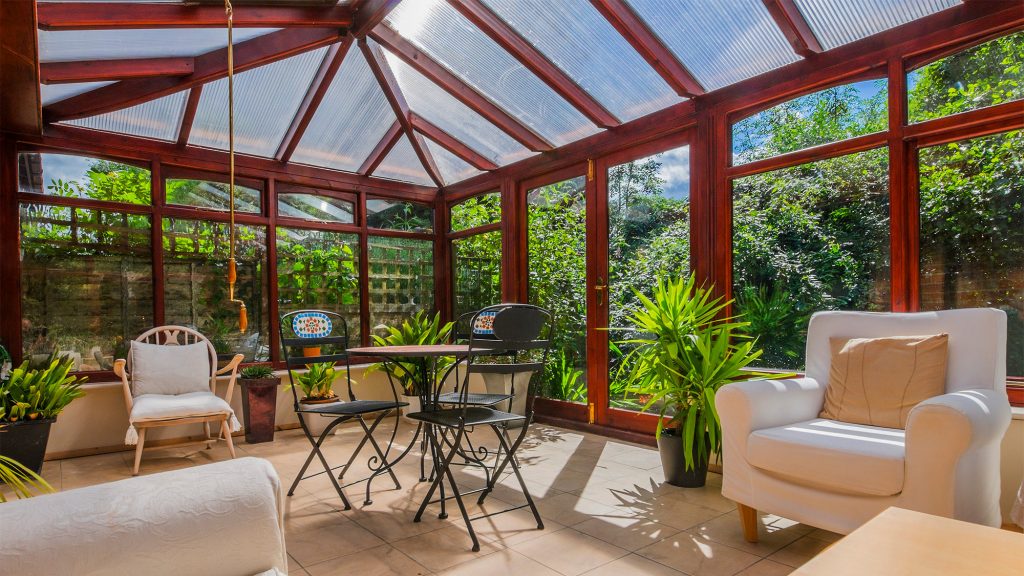 Whether or not you need to have your solarium insulated all depends on the type of solarium you are building. If you are installing a solarium you want to use all year round, you will need to have insulation installed.
An experienced contractor can determine the type, quality and level of insulation your solarium allows, given your climate. The cost to insulate a single room typically cost between $500 and $1,500, depending on the products used.
Solarium Glass Cost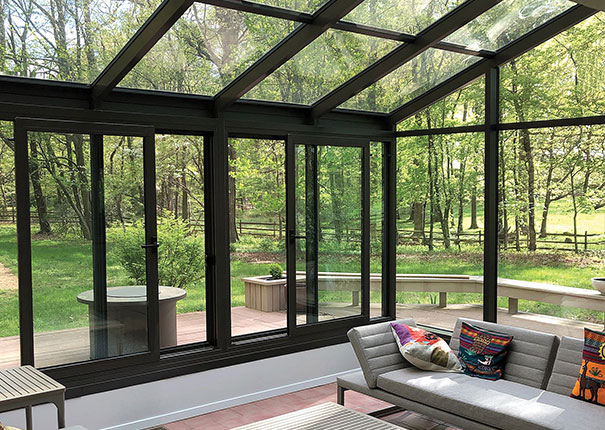 Glass makes up as much as 90% of your new solarium. Glass affects not only how much light gets into your solarium, but also how energy-efficient your solarium is.
A variety of glass options are available. Your choice of glass depends on factors such as climate, safety, and insulation properties. Here are some of the options that are available:
Single Pane Glass
Single pane glass is the most budget-friendly solarium window glass. It costs around $3 to $10 per square foot. This is the basic window glass with just one layer of glass and/or glaze. Single pane glass windows don't offer as much noise reduction or insulation as more expensive options.
Double Pane Glass
Double pane glass is priced between $10 and $20 per square foot. It is also known as insulated glass. This variety of glass has two glazed glass layers which increases energy efficiency a lot. Double pane glass is also very durable and can reduce the glare of light.
Low-E Glass
Low-E glass costs from $5 to $15 per square foot, with custom sizes costing more than standard sizes. Low-E glass minimizes the amount of infrared and ultraviolet light that comes through your glass.
Tempered Glass
The average cost of tempered glass for a solarium is $25 to $30 per square foot. Tempered glass is much denser than other types of glass and prevents shattering during storms and under pressure. Its density also enhances the strength of your solarium overall.
Solarium Roof Cost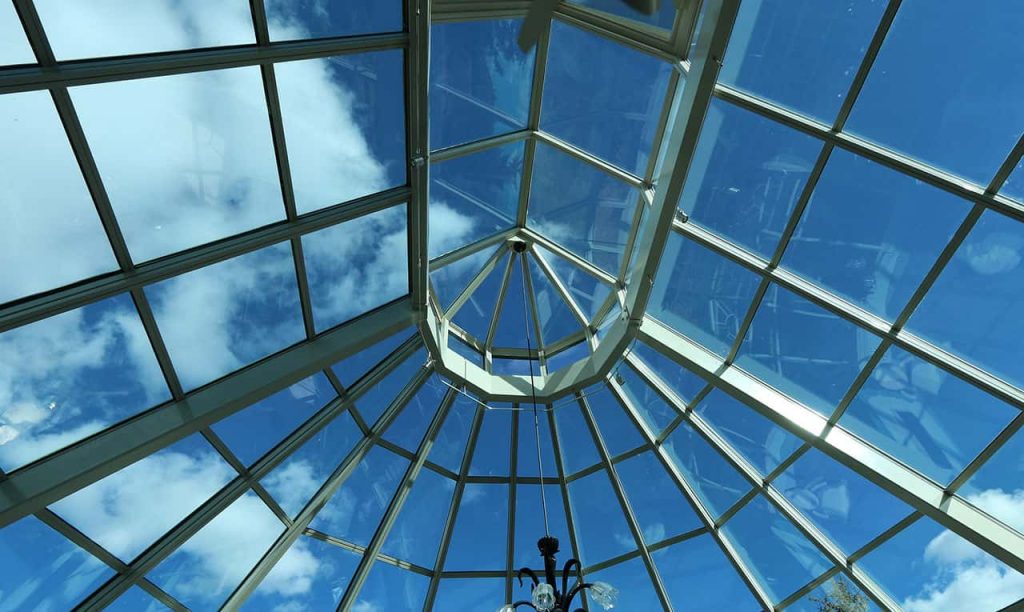 The average cost to install roofing on your solarium is $2,000 to $10,000. The cost depends on the size of the solarium you are building and the type of roof the solarium requires.
Solarium glass roofs cost anywhere from $20 to $80 per square foot, depending on the quality of glass, type of frame, and other factors. The price includes the glass itself, as well as installation.
Additional Considerations and Costs
Building Permit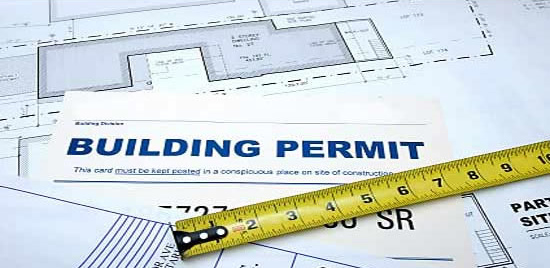 Building a solarium usually requires a building permit that can cost $200 to $800. Installing a solarium without a permit can cause issues with insurance claims if something were to happen.
Local Building Codes & Regulations
Depending on the location you live, the building code requirements for a solarium are different. Some differences include the size, glazing, isolation, and separate heating/cooling systems or zones.
Furniture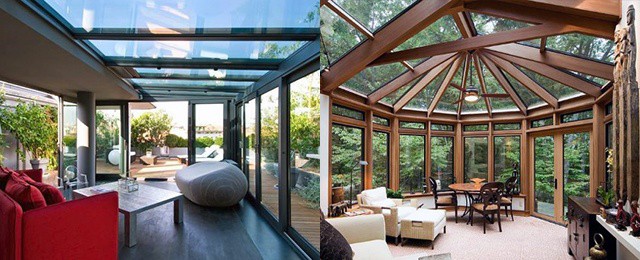 The costs to furnish a solarium depends greatly on how much you are actually willing to spend on furniture. However, $1,000 to $5,000 is an appropriate budget for many homeowners.
The most common pieces of furniture for a solarium include chairs, couches, and tables. The amount of furniture you need depends on the size of the solarium and the interior design style you want to achieve.
Thanks for reading! Please feel free to share your opinion in the comments section below.
Related posts: